Texas House Lawmakers Discuss Marijuana Decriminalization Bill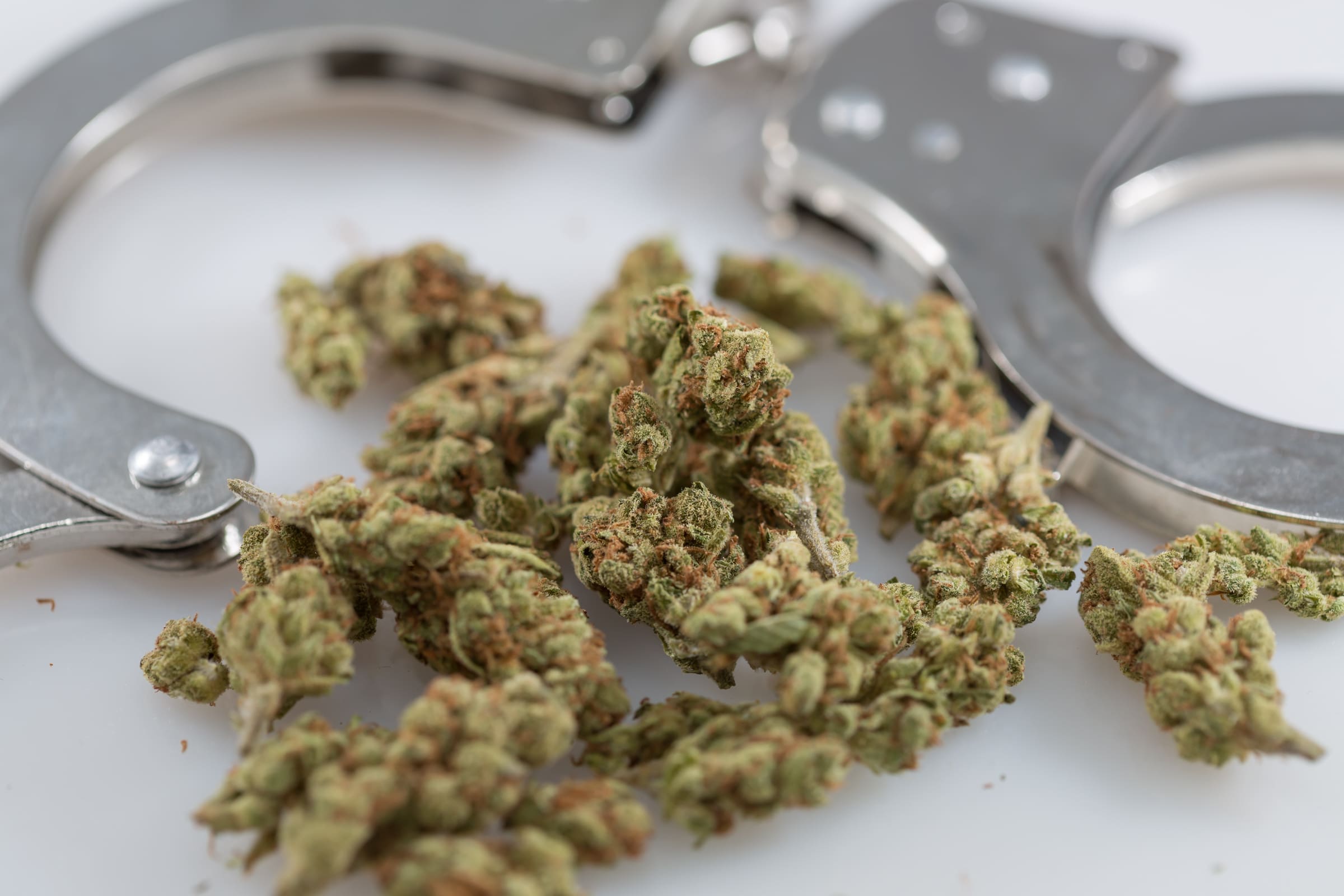 A panel of Texas lawmakers heard testimony Tuesday on a bill that would decriminalize marijuana possession, removing the risk of arrest or jail time and allowing individuals to eventually erase the matters from their criminal records.
"Basically, the person is given a ticket goes to court, they're assessed a fine, then the court tells them, 'You've got six months to pay and you need to stay out of trouble during that time,'" the bill's sponsor, Rep. Joe Moody (D), explained to colleagues on the House Criminal Jurisprudence Committee, which he chairs.
"If the person does their part, the court dismisses the charges," the lawmaker continued, "and on a request of the individual, deletes the entire record of it. The person walks away lighter in the wallet but without any criminal record whatsoever."
The full Texas House of Representatives has already passed similar cannabis decriminalization proposals during the past two legislative sessions, in 2021 and 2019. But so far the proposals have consistently stalled in the Senate amid opposition from Lt. Gov. Dan Patrick (R), who presides over the chamber.
The latest bill, HB 218, combines two separate measures from the most recent session, both of which passed on the House floor.
—
Marijuana Moment is tracking hundreds of cannabis, psychedelics and drug policy bills in state legislatures and Congress this year. Patreon supporters pledging at least $25/month get access to our interactive maps, charts and hearing calendar so they don't miss any developments.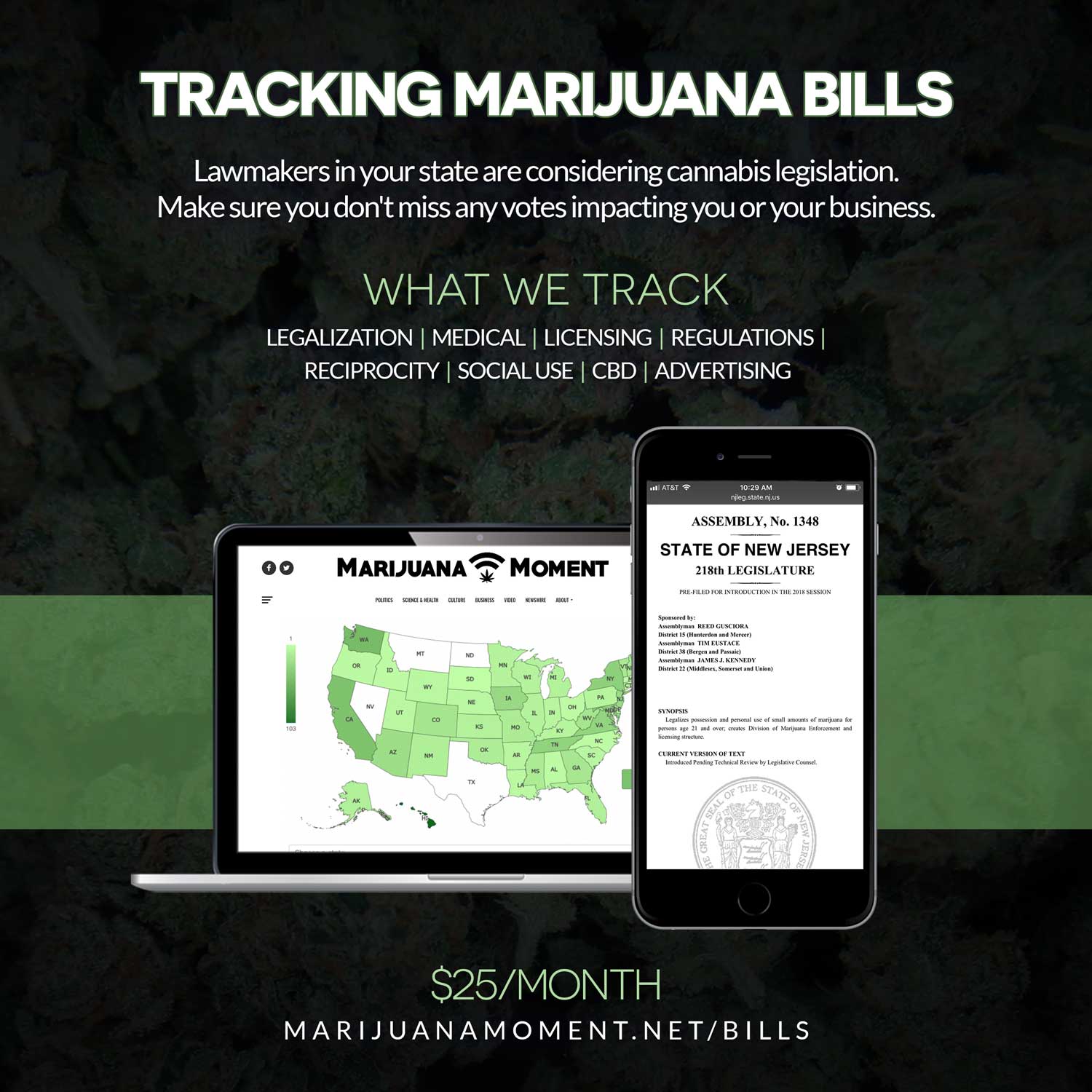 Learn more about our marijuana bill tracker and become a supporter on Patreon to get access.
—
Nearly 3 in 4 Texas voters (72 percent) support decriminalizing marijuana, according to a University of Texas/Texas Politics Project poll in December. More than half (55 percent), meanwhile, said they're in favor of broader legalization. Seventeen percent said it shouldn't be legal at all.
In its current form, the 24-page proposal would make possession of up to one ounce of marijuana or cannabis concentrates a Class C misdemeanor, removing the risk of jail time and instead imposing a maximum fine of $500. Existing law classifies possession of small amounts of cannabis as a Class B misdemeanor, which carries penalties of up to 180 days in jail and up to a $2,000 fine.
The bill also specifies that possession of up to two ounces of cannabis would not result in an arrest, meaning violators would be cited and released. Further, individuals with possession convictions for up to two ounces of marijuana could seek to have those convictions expunged through a court process for a $30 fee.
"I want to be very clear," Moody said: "This bill is not legalization." Instead, he described the proposal as "right-sizing" the penalty for possession of small amounts of cannabis. "Right now we're arresting and prosecuting people for low-level, personal-use amounts of marijuana."
Moody emphasized that the bill's major components had already passed out of the House twice before. "The system that it creates is one that we have worked directly with the governor's office on the mechanics of how it will work in the real world," he said. "We've talked to the attorneys that will be prosecuting. We've talked to frontline law enforcement. We've tried to bring everybody to the table to make sure that the system works."
While the panel didn't vote on the proposal at Tuesday's hearing, advocates expect the measure will again win support in the House. Texas NORML said in a recent blog post that it expects the bill "will quickly advance out of the committee."
This morning we dropped off hearing binders with committee members in advance of the #HB218 hearing! We anticipate this bill will pass out of committee and encourage you to submit support virtually here: https://t.co/RcGdYvzm8b#txlege #TexasNORML #Texas #NORML pic.twitter.com/DX0d2UxNyA

— Texas NORML (@TexasNORML) February 28, 2023
Activists in Texas, where cannabis reforms are hard won and no process exists for citizens to place initiatives on the state ballot, spoke in support of the bill. Among those who testified at Tuesday's hearing were medical marijuana patients, a veteran and a conservative activist.
While one or two requested specific revisions to the bill, all said they supported the overarching effort to scale back penalties for small-scale possession.
An Army veteran who said he uses cannabis to treat PTSD and chronic pain, for example, said that while he's encouraged his fellow veterans to enroll in the state's limited medical marijuana program, many still obtain the drug from illegal sources, risking arrest and jail time.
"I want them to be legal, but there's obstacles," he said. "This bill would really help those veterans avoid really adverse consequences in their life."
Two others, a medical marijuana patient and the wife of a man who uses cannabis as part of his cancer treatment, told lawmakers they're in constant fear of arrest and prosecution. One of the speakers said she supports the reform but asked lawmakers to go further and remove the bill's maximum $500 penalty.
Explaining how cannabis had helped her husband survive cancer treatment but also risked landing him in jail, the woman cited Bible passages and implored lawmakers to recognize that cannabis is a gift from God.
"Will we stand in front of our maker on Judgment Day and tell him he was wrong?" she asked. "We knew better than he did? And we were locking his people up in cages over a plant that he himself put on this earth to help us?"
Others pointed to the obstacles a cannabis conviction can create to education, employment and housing. Jax James, Texas NORML's executive director, said in written testimony to the committee that a marijuana conviction "creates a permanent criminal record and carries significant and lasting consequences."
Those consequences fall disproportionately on young Texans and people of color, James noted. Possession accounts for about 97 percent of marijuana arrests in the state, and nearly half of possession arrests are of individuals of high-school or college age. Moreover, although white Texans saw a 7.6 percent drop in their share of arrests between 2017 and 2021, the state's Black and Hispanic communities saw increases of 5.9 percent and 2.5 percent, respectively, over the same period.
Another speaker at Tuesday's hearing, Jason Vaughn, who works with the group Republicans Against Marijuana Prohibition but testified only on behalf of himself, said the provision preventing police from arrests in possession cases should be removed if it stands in the way of the bill's passage.
"I like that aspect of the bill," he clarified, but "I have worked with a lot of our wonderful police officers around the state, and that is the thing that consistently they have told me is a hold up for them."
The efficiency with which @moodyforelpaso and @JimMurphy133 ran that committee should be a masterclass! #txlege

— Jason Vaughn (@JasonVaughn) February 28, 2023
Also during Tuesday's hearing, the committee heard a separate proposal, HB 513, from Rep. Will Metcalf (R), that would create a standalone felony offense for the manufacture or delivery of a drug causing death or serious injury. "This enables law enforcement and district attorneys to hold offenders accountable," Metcalf said.
The bill would apply to any "controlled substance or marihuana…regardless of whether the controlled substance or marihuana was used by itself or with another substance, including a drug, adultant, or dilutant," its text says.
The bill comes amid an ongoing crisis of accidental opioid deaths, which lawmakers said is being exacerbated as the result of drug dealers selling products without disclosing that they contain fentanyl. Some said children in the state had sought out study drugs like Adderall only to receive lookalike products containing fentanyl.
While HB 513 is designed to punish illicit dealers more harshly, it appears the bill may also apply to minors themselves who furnish drugs to their peers secondhand, even without knowing the products contain fentanyl.
As with the cannabis bill, the committee left HB 513 pending at Tuesday's hearing, holding off action until later this session.
On the local level, meanwhile, activists have succeeded in enacting municipal cannabis reform policies. Most recently, voters in five cities—Denton, Elgin, Harker Heights, Killeen and San Marcos passed marijuana decriminalization ballot measures in November.
Voters in San Antonio as set to decide on a similar cannabis initiative in May.
There has been some resistance to the reforms by local officials in some cities, however, and in Harker Heights, activists are working to qualify a ballot measure that would undo the City Council's repeal of the voter-approved decriminalization initiative there.
Advocates are also keeping their eyes on San Marcos, where outgoing district attorney recently made a request that the state attorney general issue a legal opinion on a separate decriminalization initiative that local voters overwhelmingly approved.
Biden Highlights Marijuana Pardons At Black History Month Event