Teen Marijuana Use Down In Most Legalized States, Federal Data Says
Contrary to fears raised by marijuana opponents, teen use of cannabis is trending downward in most states that have legalized it for adult use.
According to new data from the federally-funded National Survey on Drug Use and Health (NSDUH), the percentage of Colorado teens who used marijuana in the past year is down more than two points in the 2015-2016 version of the study as compared to the 2014-2015 edition.
The same is true in Washington State. In Washington, D.C., the drop was nearly three points. A smaller decline was seen in Oregon, while Alaska showed a slight rise.
Annual teen cannabis use is also down across the U.S. as a whole, but the drop was less significant than that experienced in Colorado and Washington, the first two states to legalize marijuana.
Percentage Of 12-17 Year-Olds Who Used Marijuana In The Past Year
| | | |
| --- | --- | --- |
| STATE | 2014-2015 | 2015-2016 |
| Alaska | 18.44 | 18.86 |
| Colorado | 18.35 | 16.21 |
| District of Columbia | 16.55 | 13.58 |
| Oregon | 17.56 | 17.35 |
| Washington | 15.61 | 13.54 |
| Total U.S. | 12.86 | 12.29 |
Similar drops were seen in most legalization states for monthly teen cannabis use as well.
Percentage Of 12-17 Year-Olds Who Used Marijuana In The Past Month
| | | |
| --- | --- | --- |
| STATE | 2014-2015 | 2015-2016 |
| Alaska | 10.64 | 10.43 |
| Colorado | 11.13 | 9.08 |
| District of Columbia | 8.85 | 8.07 |
| Oregon | 9.42 | 9.77 |
| Washington | 9.17 | 7.93 |
| Total U.S. | 7.2 | 6.75 |
Colorado and Washington State legalized marijuana in 2012, with Alaska, Oregon and Washington, D.C. ending cannabis prohibition in 2014. (Four additional states voted to legalize marijuana in 2016, but those programs weren't running when the new survey was completed.)
While legalization opponents have long argued that ending prohibition would lead to skyrocketing use by young people, that doesn't seem to be happening.
Advocates, on the other hand, have maintained that regulating and controlling the cannabis market and instituting strict age restrictions would actually give teens less access to marijuana than they had when it was illegal and there were no checks for age at the point of sale.
In a Facebook post, cannabis consulting firm Freedman and Koski, Inc, which is run by Colorado's former top marijuana official, said that the drop in teen use in the state "coincides with an increase in funding prevention programs from cannabis taxes."
"Colorado is effectively regulating marijuana for adult use. Teen use appears to be dropping now that state and local authorities are overseeing the production and sale of marijuana," said Brian Vicente, partner at Vicente Sederberg LLC, and one of the lead drafters of Colorado's legalization measure. "There are serious penalties for selling to minors, and regulated cannabis businesses are being vigilant in checking IDs. The days of arresting thousands of adults in order to prevent teens from using marijuana are over."
The new state numbers are part of a state breakdown of NSDUH data that was released last week.
First Senate Marijuana Bill Of 2019 Would Force Study On Medical Cannabis For Veterans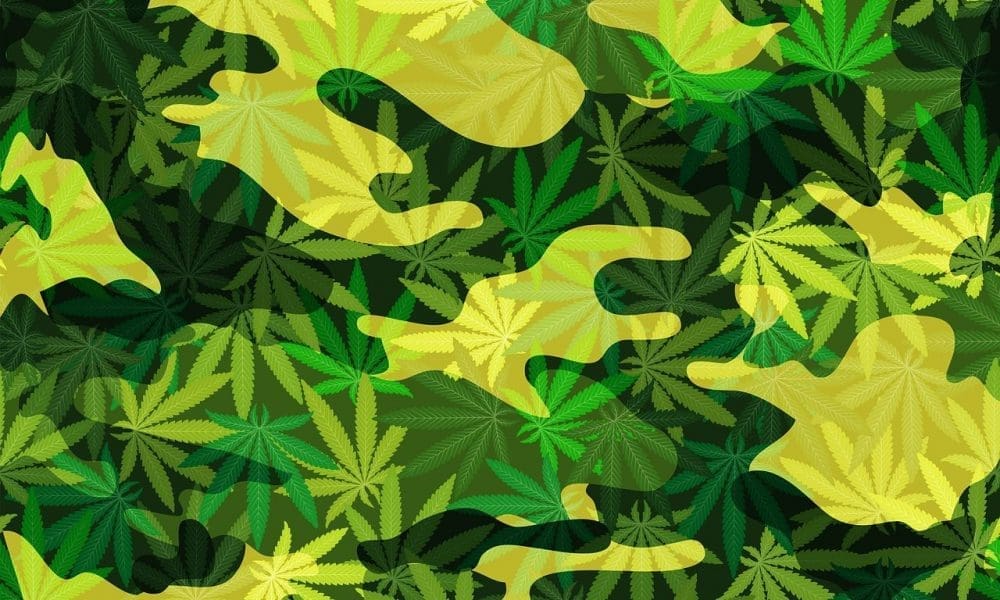 The first Senate marijuana bill of the new Congress focuses on increasing research on the medical benefits of cannabis for military veterans.
The legislation, introduced by Sens. Jon Tester (D-MT) and Dan Sullivan (R-AK) on Thursday, would direct the U.S. Department of Veteran Affairs (VA) to conduct clinical trials on the effectiveness of medical marijuana in the treatment of conditions common among military veterans.
While the new bill has the same title as a proposal the bipartisan duo filed during the last Congress, its language—which is not yet online but was obtained by Marijuana Moment—much more forcefully directs VA to begin researching medical cannabis than the earlier legislation did.
Whereas last year's version simply said that the department "may conduct and support research relating to the efficacy and safety of forms of cannabis," nothing in current federal law actually prevents it from doing so.
This latest version stipulates that the VA, which has been reluctant to engage in marijuana studies, "shall" begin conducting clinical trials on cannabis.
"The VA needs to listen to the growing number of veterans who have already found success in medicinal cannabis in easing their pain and other symptoms," Tester, the ranking member on the Senate Veterans' Affairs Committee, said in a press release. "Our bill will make sure the VA takes proactive steps to explore medicinal cannabis as a safe and effective alternative to opioids for veterans suffering from injuries or illness received in the line of duty."
The proposed double-blind randomized controlled clinical trials are meant to cover the potential therapeutic applications of marijuana for post-traumatic stress disorder and chronic pain.
In particular, the department would have to study areas such as medical marijuana's effect on opioid, benzodiazepine and alcohol consumption, as well as inflammation, sleep quality, spasticity, agitation, quality of life, mood, anxiety, social functioning, suicidal ideation and frequency of nightmares or night terrors.
Marijuana reform advocates praised the new legislation's more forceful language as compared to the prior bill.
"The more assertive language is great improvement to this commonsense research bill that could ultimately help veterans with debilitating conditions," Michael Liszewski, principal of The Enact Group, a lobbying and consulting firm that focuses on cannabis issues, told Marijuana Moment.
"The Department of Veterans Affairs already has the ability to conduct this research and the previous language would have let the Department continue to drag its heels," he said. "It's sort of like the difference between a parent telling their child 'maybe you should clean up your room' versus 'you will clean up your room, now.'"
Sullivan said that he's heard from many veteran constituents who are interested in finding an alternative to prescription painkillers for their pain.
"Many of our nation's veterans already use medicinal cannabis, and they deserve to have full knowledge of the potential benefits and side effects of this alternative therapy," he said in a press release.
During the last Congress, the Senate version of the legislation garnered six cosponsors, while 55 representatives ultimately signed onto the House version. The bill became the first standalone piece of marijuana legislation to clear a congressional panel when the House Veterans' Affairs Committee approved it in May.
Nonetheless, VA leadership remained reluctant about engaging in marijuana research.
"VA is committed to researching and developing effective ways to help Veterans cope with post-traumatic stress disorder and chronic pain conditions," VA Secretary David Shulkin wrote in a letter to lawmakers last year. "However, federal law restricts VA's ability to conduct research involving medical marijuana, or to refer veterans to such projects."
That isn't true.
Meanwhile, top officials in the Trump administration have talked about pressuring the VA to conduct studies on medical marijuana for veterans, emails revealed, but they expressed concerns about how the Justice Department would react.
Read the full text of the new Senate veterans medical cannabis bill below:
Senate Veterans Medical Mar… by on Scribd
GOP Congressman Talks To Trump About Marijuana And Slams 'Stupid' Anti-Cannabis Republican Colleagues
Federal Officials Recognize How Marijuana's Legal Status Blocks Research, Documents Show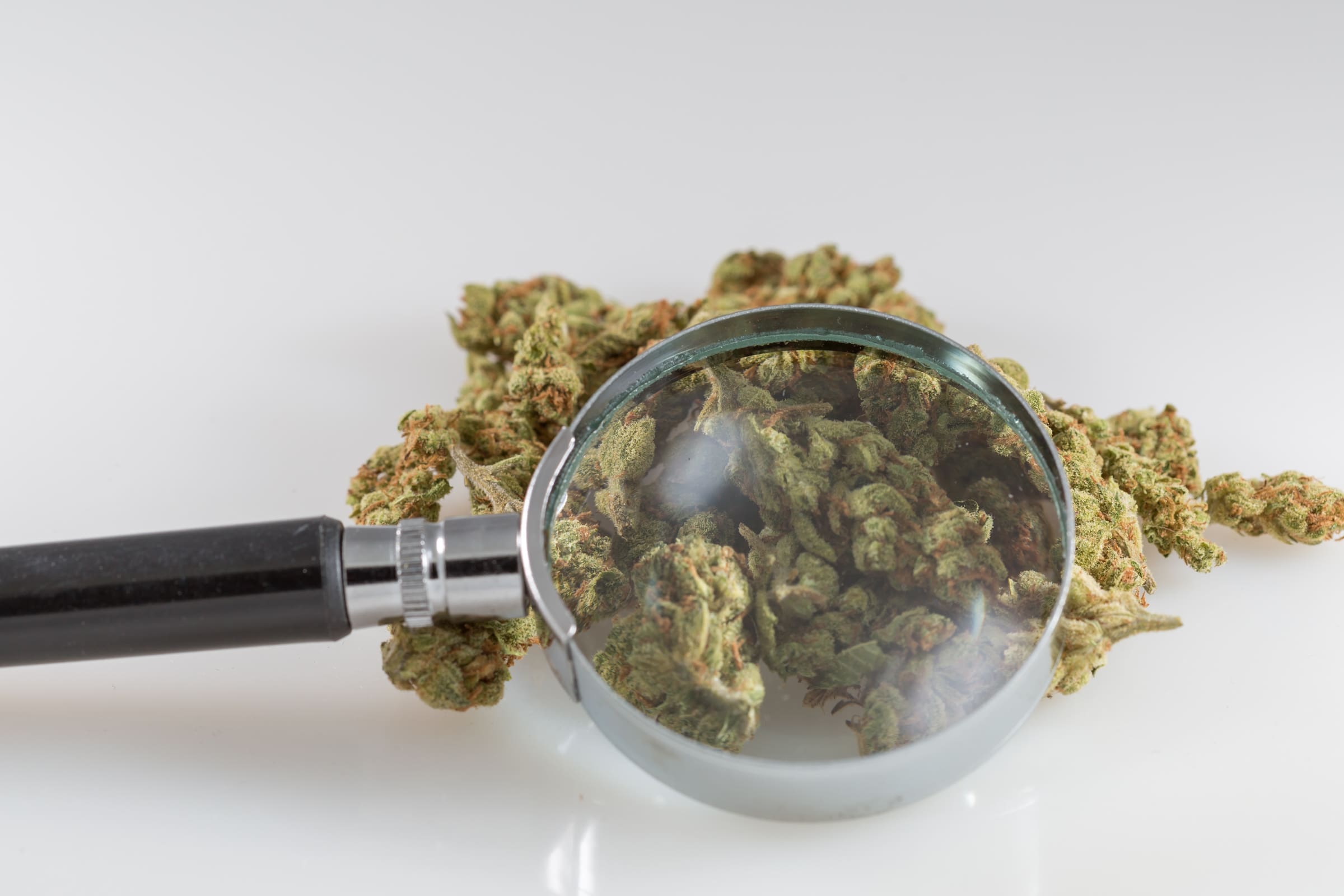 Federal government officials openly acknowledged that cannabis's restrictive federal classification inhibits progress on necessary medical and public health research during a workshop last month, according to presentation materials obtained by Marijuana Moment.
Representatives from various federal agencies—including the Food and Drug Administration, Drug Enforcement Administration (DEA) and National Institute on Drug Abuse (NIDA)—convened for a December workshop meant to provide guidance on researching cannabis while the plant remains federally illegal. The workshop was explicitly not about "challenging or changing current federal laws, policies or regulations."
But during at least two presentations, officials with NIDA and the National Center for Complementary and Integrative Health (NCCIH) listed ways that marijuana's status as a Schedule I drug under federal law complicates research efforts.
NIDA's director of the division of extramural research, Dr. Susan Weiss, included a slide in her presentation that laid out administrative and scientific "cannabis research barriers." On the administrative level, that includes the "complex and lengthy registration process" required for researchers interested in studying the plant, the lack of alternative sources for research-grade marijuana and the ongoing Schedule I status of "non-intoxicating components of cannabis" such as CBD.
Dr. Emmeline Edwards, the director of the division of extramural research for NCCIH, echoed some of those points in her presentation.
"Despite marijuana being 'legal' in some states, the federal government has not legalized cannabis and continues to enforce restrictive policies and regulations," one slide states. Edwards also discussed marijuana's Schedule I status and the limited supply of research-grade cannabis from NIDA, which does "not sufficiently reflect the variety of products used by consumers."
Outside researchers who were invited to speak at the event also pointed out that the process to study cannabis could be simplified if federal restrictions on the plant were loosened. Dr. Margaret Haney, a professor of neurobiology at the Columbia University Medical Center, included a recent quote about marijuana rescheduling from Surgeon General Jerome Adams in her presentation.
"Our scheduling system is functioning, but not as ideally as it could," Adams said last month. "Things aren't static. We have to continue to evolve."
(Adams later walked back his comments, however, and clarified that he is "not in favor of legalizing marijuana, of rescheduling it, but I do want to make sure we do research so that policy decisions are evidence-based.")
Haney, during her presentation, said that one piece of federal cannabis reform legislation that was introduced last Congress—the Marijuana Effective Drug Studies (MEDS) Act—is "promising" for researchers and "a hot topic" that could be taken up in 2019. That bill would, among other things, expand sources for research-grade marijuana and require the DEA to register additional cannabis manufacturers and distributers.
All told, the materials reviewed from the federally hosted workshop revealed a surprising amount of candor from government officials about the roadblocks current policy place in front of research, and an intense level of interest in expanding studies into marijuana's therapeutic potential as well as any public health impacts from state-level reform. And while speakers didn't seem to directly violate the stated event rule against "challenging or changing" federal marijuana policy, the issues that prohibition present to researchers did not go unacknowledged.
At the same time, agencies like NCCIH have stepped up calls for research into cannabis, including one proposal to fund studies on how terpenes and cannabinoids other than THC affect pain.
Feds Call For Even More Marijuana Research After Hosting Cannabis Workshop
Photo courtesy of Brian Shamblen.
Most Medical Marijuana Patients Stop Or Reduce Pharmaceutical Use With Cannabis, Survey Finds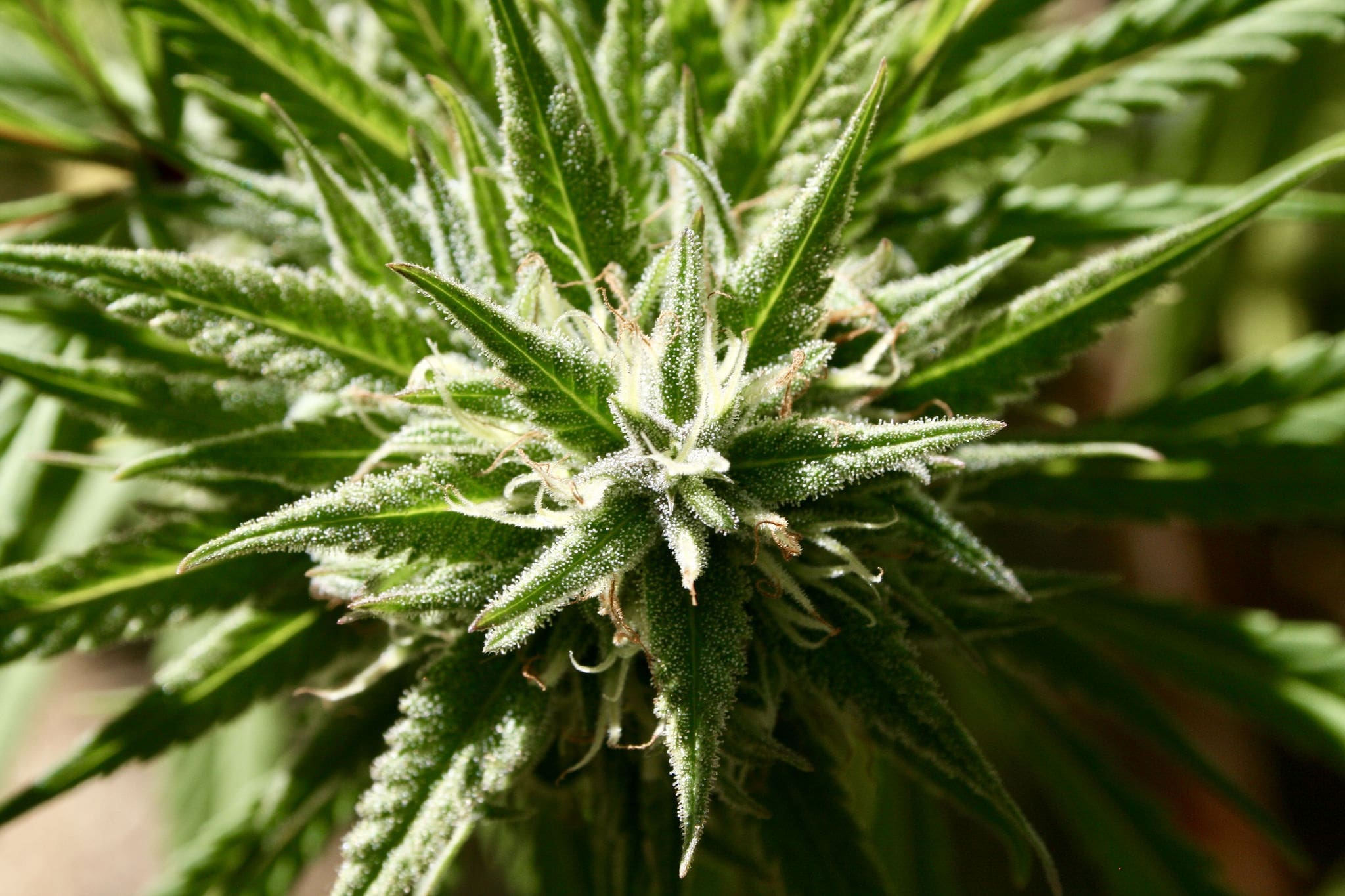 Medical marijuana patients generally have more faith in cannabis than the mainstream health care system—and that's probably because they've found the plant more therapeutically effective compared to traditional pharmaceuticals—according to a new survey.
Researchers distributed about 400 surveys to medical cannabis patients at a pro-reform public event, inquiring about their usage and attitudes toward the U.S. health care system. The results were published this week in the Journal of Psychoactive Drugs.
The participants reported using marijuana for various medical conditions, including chronic pain, muscle spasms, anxiety and post-traumatic stress disorder. Most of them said that cannabis represented an effective and relatively harmless alternative to pharmaceuticals that are conventionally prescribed for their respective conditions.
"In comparison to pharmaceutical drugs, medical cannabis users rated cannabis better on effectiveness, side effects, safety, addictiveness, availability, and cost," the study found. "Due to the medical use of cannabis, 42 percent stopped taking a pharmaceutical drug and 38 percent used less of a pharmaceutical drug."
The most common drugs that patients stopped or reduced using were opioid-based painkillers, non-opioid painkillers, benzodiazepines and anti-depressants.
Of course, given the fact that the respondents were participating in a pro-reform advocacy event when they completed the surveys, it could be argued that the results skew in favor of marijuana over pharmaceuticals.
Even so, the surveys reflect trends that have been identified in past studies: access to medical cannabis seems to lead a portion of patients to cut out or reduce their use of prescription medications, some of which can carry serious side effects.
"This study advances knowledge in the evidence-based approach to harm reduction and benefit promotion regarding medical cannabis," the researchers wrote. "Given the growing use of cannabis for medical purposes and the widespread use for recreation purposes despite criminalization, the current public health framework focusing primarily on cannabis abstinence appears obsolete."
"Those working in public health and medicine have an obligation to reduce harm and maximize benefits to the health of individuals and society, and thus serious consideration and scientific investigation of medical cannabis are needed," the study concluded.
New Analysis Explores Relationship Between Medical Marijuana And Opioid Overdoses
Photo courtesy of Brian Shamblen.