Survey Of Psychiatrists Shows 'Striking Positive Shift' In Attitudes Toward Psychedelics Over Past 7 Years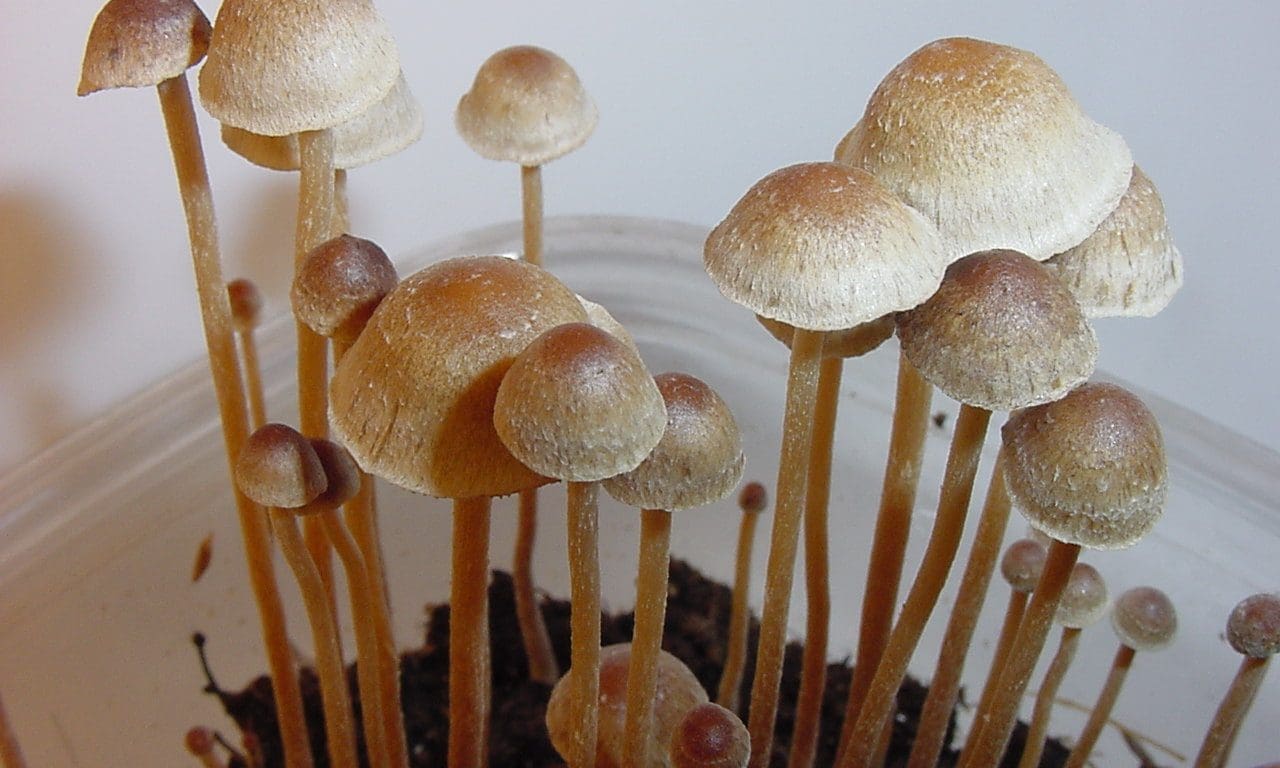 More than 80 percent of surveyed psychiatrists now hold strong to moderate beliefs that psychedelics have potential to treat mental health disorders, according to a newly published study. Compared to a similar survey conducted in 2016, researchers found "significantly increased optimism regarding the therapeutic promise of hallucinogens and decreased concern about risks."
"Our data reveal a striking positive shift in attitudes toward the therapeutic potential of hallucinogens among American psychiatrists since 2016," authors wrote, "with a majority of responding psychiatrists planning to incorporate hallucinogen-assisted therapy into their practice if regulatory approval is granted."
Researchers from Case Western Reserve University, Yale University School of Medicine, Harvard Medical School and other institutions sent surveys to 1,000 resident fellows and attending psychiatrists, of which 131 responded. Participants were surveyed on various statements around psychedelics, which they evaluated with a five-point scale, from "strong disagree" to "strong agree."
Seven statements were the same as those in the 2016 survey, allowing comparisons over time. An additional six statements were added in the new version, asking about the legalization of medical psychedelics, their use in treating substance use disorders (SUDs), research, federal funding of clinical trials and whether therapists would incorporate psychedelic-assisted treatment into their own practices if it gains federal regulatory approval.
"The most striking finding of our study," the team wrote in the new paper published last week in the journal Psychedelic Medicine, "was that respondents displayed significantly lower levels of concern about the risks of hallucinogens and significantly higher levels of enthusiasm about the potential promise of hallucinogen-assisted therapy as compared with respondents in 2016."
In addition to more positive attitudes toward the therapeutic potential of psychedelics and lower concern about their risks, respondents to the new survey "also more strongly favored legalization of hallucinogens for medical use, further research into therapeutic applications for hallucinogens for psychiatric disorders and SUDs, and increased federal funding for associated clinical trials, while showing less support for non-medical use of hallucinogens being illegal."
In 2016, for example, 54.2 percent of therapists surveyed said the substances "should be illegal to possess or use recreationally/non-medically." Among respondents in 2022 and 2023, that proportion had dropped to 30.5 percent.
As for treating psychiatric disorders, less than half (42.4 percent) of psychiatrists in 2016 felt psychedelics "show promise." In 2022–2023, the proportion was more than 8 in 10 (80.9 percent).
The new survey also indicated far fewer therapists are concerned about hallucinogens increasing the risk for subsequent psychiatric disorders (36.9 percent, compared to 64.8 percent in 2016) or cognitive impairment (21.5 percent vs. 48.0 percent). Those who said hallucinogens are "unsafe to use, even under medical supervision" fell from 24.6 percent in 2016 to just 9.9 percent in the new survey.
While about half the surveyed psychiatrists indicated they would incorporate psychedelic-assisted therapies into their own practices once federally approved, that proportion differed significantly by age. Among those 40 years old or younger, 58.3 percent moderately or strongly agreed with the statement about incorporating such therapies, compared to 44.1 percent of therapists older than 40.
Younger therapists were also less likely to say that hallucinogens "are unsafe to use, even under medical supervision" (5.0 percent vs. 14.3 percent among psychiatrists over 40) or that the substances "should be illegal to possess or use recreationally/non-medically" (21.7 percent vs. 37.1 percent). Compared to their older colleagues, clinicians 40 or younger were also more likely to say that medical use of hallucinogens should be legalized (81.4 percent to 64.3 percent).
Strong majorities of both age groups agreed that further research should be conducted on hallucinogens as a potential treatment option for psychiatric disorders (96.7 percent among 40 and younger and 91.4 percent among therapists over 40) and SUDs (91.7 percent and 84.7 percent).
The survey comes as more and more published research investigates the mental health benefits of psychedelics. A report earlier this month in the journal Frontiers of Psychiatry, for example, found that use of psilocybin resulted in "persisting reductions" in depression, anxiety and alcohol misuse, as well as increases in emotional regulation, spiritual wellbeing and extraversion.
That research was published weeks after a separate study from the American Medical Association (AMA) showed that people with major depression experienced "clinically significant sustained reduction" in their symptoms after just one dose of psilocybin.
A separate study published this month in the journal Nature found that treatment with MDMA reduced symptoms in patients with moderate to severe PTSD—findings that researchers said could put the drug on track for federal approval as early as next year. FDA in 2017 designated MDMA as a "breakthrough therapy" based on previous trials.
Another study published last month found that administering a small dose of MDMA along with psilocybin or LSD appears to reduce feelings of discomfort like guilt and fear that are sometimes side effects of consuming so-called magic mushrooms or LSD alone.
A first-of-its-kind analysis released in June offered novel insights into the mechanisms through which psychedelic-assisted therapy appears to help people struggling with alcoholism.
At the federal level, the National Institute on Drug Abuse (NIDA) recently started soliciting proposals for a series of research initiatives meant to explore how psychedelics could be used to treat drug addiction, with plans to provide $1.5 million in funding to support relevant studies.
California Governor Says Psychedelics Have 'Profound' Healing Potential, But He's Undecided On Legalization Bill As Poll Shows Majority Of Voters Support It
Photo courtesy of Wikimedia/Workman.