Study Finds Marijuana Motivates People To Exercise, Smashing Lazy Stoner Stereotype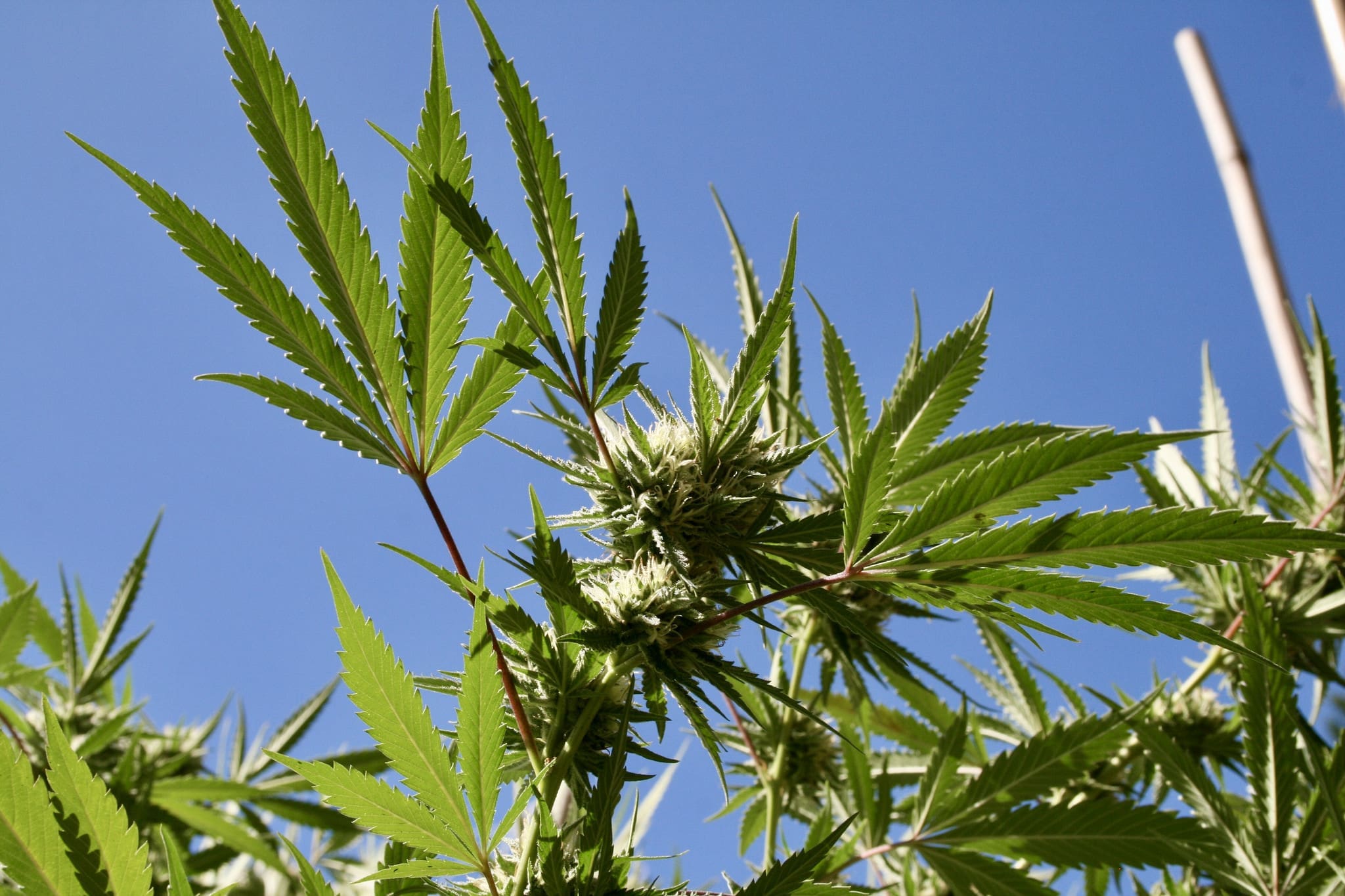 Most people who use marijuana report that consuming before or after exercising improves the experience and aids in recovery, according to a new study. And those who do use cannabis to elevate their workout tend to get a healthier amount of exercise.
Researchers at the University of Colorado surveyed more than 600 marijuana consumers in states where it is legal to assess how people use cannabis in relation to exercise. Their results, published this month in the journal Frontiers in Public Health, poke yet another hole in the lazy, couch-locked stoner stereotype.
Almost 500 participants said they endorse using marijuana one hour before, or up to four hours after, exercising. And based on data from the questionnaire, those who did use cannabis in that timeframe worked out longer than consumers who didn't pair the activities. Specifically, those who engaged in co-use worked out an average of 43 minutes longer for aerobic exercise and 30 minutes longer for anaerobic exercise.
What's behind the trend?
There are a few known barriers to exercise that researchers have identified: a lack of motivation, difficult recovery after working out and low enjoyment of the activity. Cannabis seems to help lift those barriers for some individuals.
Seventy percent of respondents said they agree or strongly agree that "cannabis increases enjoyment of exercise," 78 percent said that marijuana "enhances recovery from exercise" and just over 50 percent said that it "increases motivation."
"To our knowledge, this is the first study to survey attitudes and behavior regarding the use of cannabis before and after exercise, and to examine differences between cannabis users who engage in co-use, compared to those who do not," the study authors wrote. "Given both the spreading legalization of cannabis and the low rates of physical activity in the US, it behooves public health officials to understand the potential effects—both beneficial and harmful—of cannabis use on exercise behaviors."
While it might seem counterintuitive given how cannabis consumers have typically been portrayed in media, there's a growing body of research showing that many marijuana enthusiasts engage in active lifestyles and that cannabis is associated with positive health outcomes. For example, another recent study found that people who use marijuana are less likely to be obese compared to non-users.
Marijuana Consumers Gain Less Weight Than Non-Users, Study Confirms
Photo courtesy of Brian Shamblen.
Teen Marijuana Treatment Admissions Fell Sharply In States That Legalized, Federal Report Shows
States that have legalized marijuana for recreational use have seen sharp declines in youth treatment admission rates for the drug, according to a new federal report that also shows teen admission rates for cannabis misuse fell nationwide by nearly half during the 2008-2017 period.
Medical cannabis laws, meanwhile, appear to have no connection to teen treatment rates, according to the peer-reviewed research published on Thursday by the U.S. Centers for Disease Control and Prevention.
The data seem to refute warnings by legalization critics who predicted that ending prohibition would lead to ballooning rates of youth substance misuse.
"Consistent with prior research on medical marijuana and adolescent marijuana use, medical legalization status does not appear to correspond to treatment admission trends," says study, published in the CDC journal GIS Reports. "Notably, however, 7 of 8 states with recreational legalization during the study period fall into the class with the steepest level of admissions decline."
Author Jeremy Mennis, a professor at Temple University, assembled the report by collecting state-level data on teen treatment admissions where the primary substance used was marijuana. Dividing the annual admissions numbers by the number of adolescents in each state, obtained through U.S. Census data, allowed him to determine each state's admission rate over time.
Mennis then displayed the state-by-state data on a map, taking into account both the state admissions rates themselves and the direction each was trending over time.
"The map depicts both the slope of the admissions rate (ie, admissions rate gain or loss) and the mean of the admissions rate (ie, admissions rate magnitude) for each state," the report says.
Nationwide, the average annual admissions rate over the study period "declined over the study period by nearly half, from 60 (admissions per 10,000 adolescents) in 2008 to 31 in 2017," according to the CDC study.
While some states saw increases in admissions rates over that period, states that had the highest rates of treatment admissions all experienced declines. All three states on the West Coast, for example, had among the highest treatment admissions rates during the period studied—but also showed the steepest declines in admissions over that time. California, Oregon and Washington State have all legalized cannabis for adult-use.
"All 12 states in the high mean admissions rate class sustained admissions declines," the report says, "with 10 of those states having declines in the steepest category (states colored darkest blue)."
Some states—Wisconsin, Indiana and South Carolina—had too much missing data to include in the report.
What's behind the trends isn't immediately clear from the data. Mennis writes that possible causes for the declines, as well for the variation between states, "include changes in attitudes toward marijuana, as well as differences in marijuana use and incidence of CUD [cannabis use disorder], as well as in socioeconomic status, treatment availability, and health insurance."
"Whatever the causes of the observed patterns," the report says, "this research suggests that a precipitious national decline in adolescent treatment admissions, particularly in states legalizing recreational marijuana use, is occurring simultaneously within a period of increased permissiveness, decreasing perception of harm, and increasing adult use."
The findings generally align with past studies looking at teen marijuana use in legal states, which have found that youth consumption has remained steady or fallen even as the perception of harm caused by marijuana has decreased.
In a presentation to lawmakers in North Dakota this summer, the deputy coordinator for the federal High Intensity Drug Trafficking Area (HIDTA) program's National Marijuana Initiative, Dale Quigley, acknowledged that teen use was falling both nationally and in legal states.
"For some reason, the use rate among this age bracket is going down," said Quigley, who lives in Colorado. "We're not 100 percent sure why it's going down. It's a good thing that it's going down, but we don't understand why."
Another study, released by Colorado officials in August, showed that youth cannabis consumption in the state "has not significantly changed since legalization" in 2012.
A CDC report published the same month, meanwhile, found that cannabis use by high school students has fallen in recent years after an earlier increase. Youth lifetime marijuana use "increased during 2009–2013 and then decreased during 2013–2019," the report found.
"We are reassured by the latest results from the 2019 Youth Risk Behavior Survey because they show that youth marijuana use has not increased over the past decade, even as more states across the country have passed progressive marijuana laws," Sheila Vakharia, deputy director of the department of research and academic engagement for the Drug Policy Alliance, said in a statement at the time.
Earlier studies looking at teen use rates after legalization have found similar declines or a lack of evidence of an increase.
Last year, for example, a study took data from Washington State and determined that declines in youth cannabis consumption could be explained by replacing the illicit market with regulations or the "loss of novelty appeal among youths."
Another study from last year showed declining youth cannabis consumption in legalized states but didn't suggest possible explanations.
Photo by Sharon McCutcheon on Unsplash
FDA Is Hosting A Conference On CBD, Sex And Gender This Week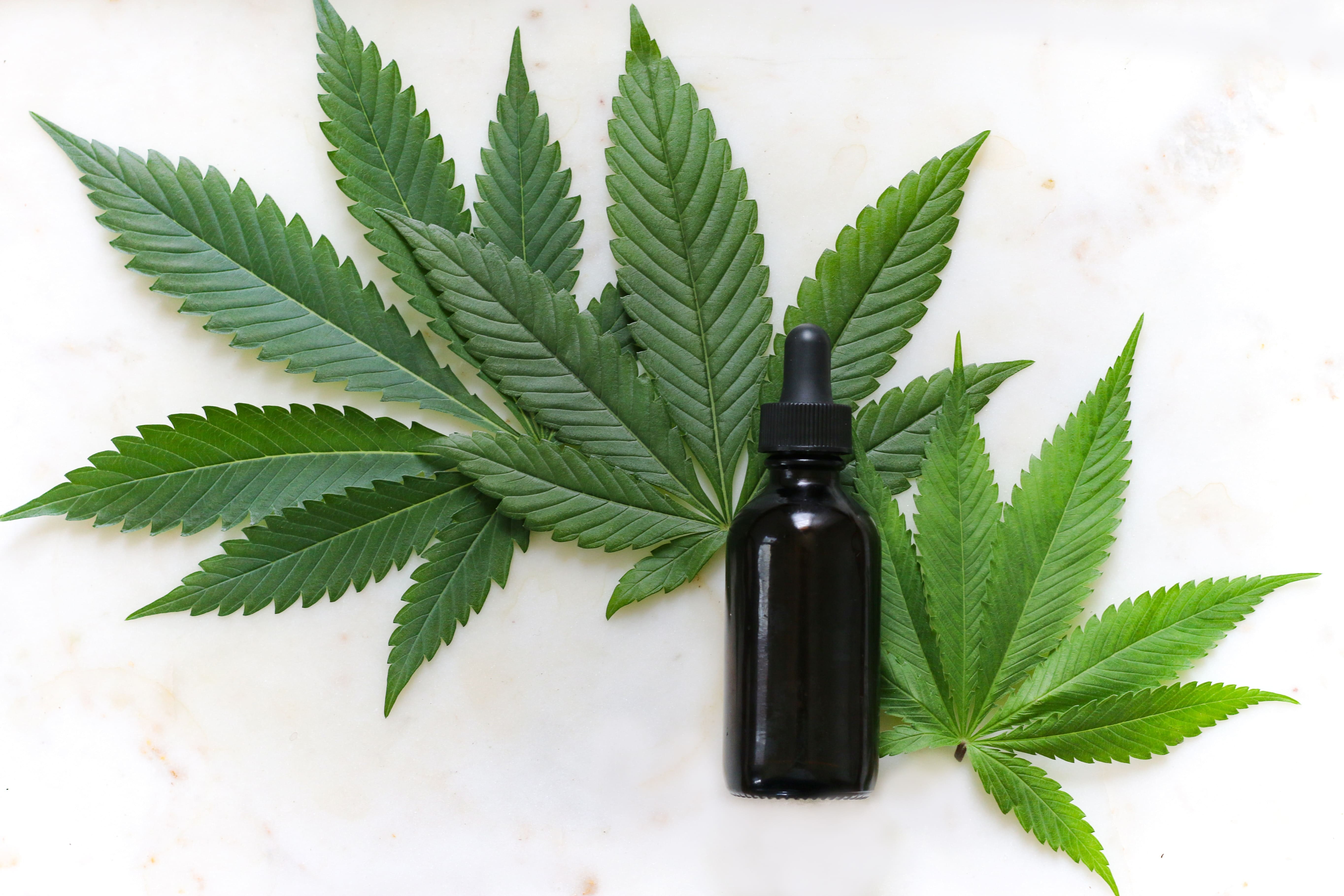 As the federal government continues to develop regulations around CBD, the Food and Drug Administration (FDA) will host a public conference on Thursday to highlight how the cannabinoid's use and effects may differ based on sex and gender.
The daylong meeting, organized by FDA's Office of Women's Health, will include presentations on "sex differences in the effects of CBD and other cannabinoids, use of CBD and other cannabinoids in pregnancy, and government agency perspectives on CBD research and evaluation," according to an agency description.
"Researchers, educators, clinicians, and patients may benefit from attending this multidisciplinary scientific conference," it says.
The @FDAWomen will host a free virtual public meeting on Thurs., 11/19 to discuss potential sex & gender differences in use and responses to cannabidiol (CBD) and other cannabinoids. @NCCIH_David & Dr. Inna Belfer, NCCIH program director, will participate. https://t.co/KEbSsT9O56 https://t.co/ERD8SCpqPq

— NIH NCCIH (@NIH_NCCIH) November 12, 2020
The event will run from 9 AM to 4 PM ET on Thursday, streamed live through Adobe Connect. Access is free, but participants must register in advance.
(A Federal Register notice from September indicated a registration deadline of Monday, but the system was still accepting new sign-ups as of Tuesday morning.)
In addition to remarks by FDA officials, the event will feature four panels throughout the day:
9:30 a.m. — Use of CBD and Other Cannabinoids: Perspectives from Patients and Healthcare Professionals
10:45 a.m. — Sex Differences in the Effects of CBD and Other Cannabinoids
1 p.m. — Use of CBD and Other Cannabinoids in Pregnancy
2:30 p.m. — Government Agency Perspectives on CBD Research and Evaluation
Speakers include an array of academics, researchers and other health professionals, such as professors from research departments at the University of Colorado at Boulder and Johns Hopkins University, among others. On the government side are panelists from FDA and the National Institutes of Health.
Each panel discussion will include a Q&A session to respond to questions from attendees, FDA said in September.
Sex and gender are important factors to consider in CBD regulation not only because the compound could affect people's bodies differently—such as in the case of pregnancy—FDA says, but also because of what the agency calls "psychosocial," or gender-based, differences.
"Conditions for which CBD is often marketed, such as chronic pain, anxiety, depression, and sleep disturbances, are more prevalent in women than men," the event listing says. "Therefore, consideration of issues pertaining to the safety of CBD products may be particularly important to address in women."
Want to learn more about #CBD and women? Join FDA OWH's public meeting on Nov. 19. Register here: https://t.co/KEIAJMGOIO pic.twitter.com/0H9LuvM5Qr

— FDAWomen (@FDAWomen) November 6, 2020
FDA has been especially active among federal agencies since Congress legalized hemp and its derivatives through the 2018 Farm Bill. The agency is developing regulations expected to allow for the lawful marketing of CBD products, and it also recently held meetings to promote studies into the cannabis plant and inform researchers and cultivators about opportunities to protect their proprietary information from competitors.
The agency was required by law to give an update on its regulatory approach to CBD, which it did in March, saying that "FDA is currently evaluating issuance of a risk-based enforcement policy that would provide greater transparency and clarity regarding factors FDA intends to take into account in prioritizing enforcement decisions." In July it submitted draft enforcement guidance to the White House.
"FDA recognizes the significant public interest in cannabis and cannabis-derived compounds, particularly CBD," says the description of Thursday's sex and gender event. "However, there are many unanswered questions about the science, safety, and quality of products containing CBD… This public meeting will provide further insight into the scientific evidence suggesting the presence or absence of sex and gender differences in use and responses to CBD and other cannabinoids."
In the years since hemp became legal, FDA has been using enforcement discretion in its approach to CBD products. The agency has issued warnings to cannabis businesses in certain cases—such as when some companies claimed CBD could treat or cure the virus that causes COVID-19—and provided public notices about recalls.
In July, FDA submitted a report to Congress on the state of the CBD marketplace, outlining studies the agency has performed on the contents and quality of cannabis-derived products it has tested. The agency is also looking to award a contract to help study CBD.
A proposal from Senate Appropriations Committee last week would further fund FDA's work with cannabinoids by earmarking $5 million to support the agency's regulatory activities around cannabis, including "targeted research for cannabis-derived substances, such as cannabidiol."
Senate Committee Urges Hemp THC Rule Change And Includes Numerous Other Marijuana Provisions In Spending Bills
Photo by Kimzy Nanney
New FDA Guidance Will Make It Easier To Approve CBD-Based Medicines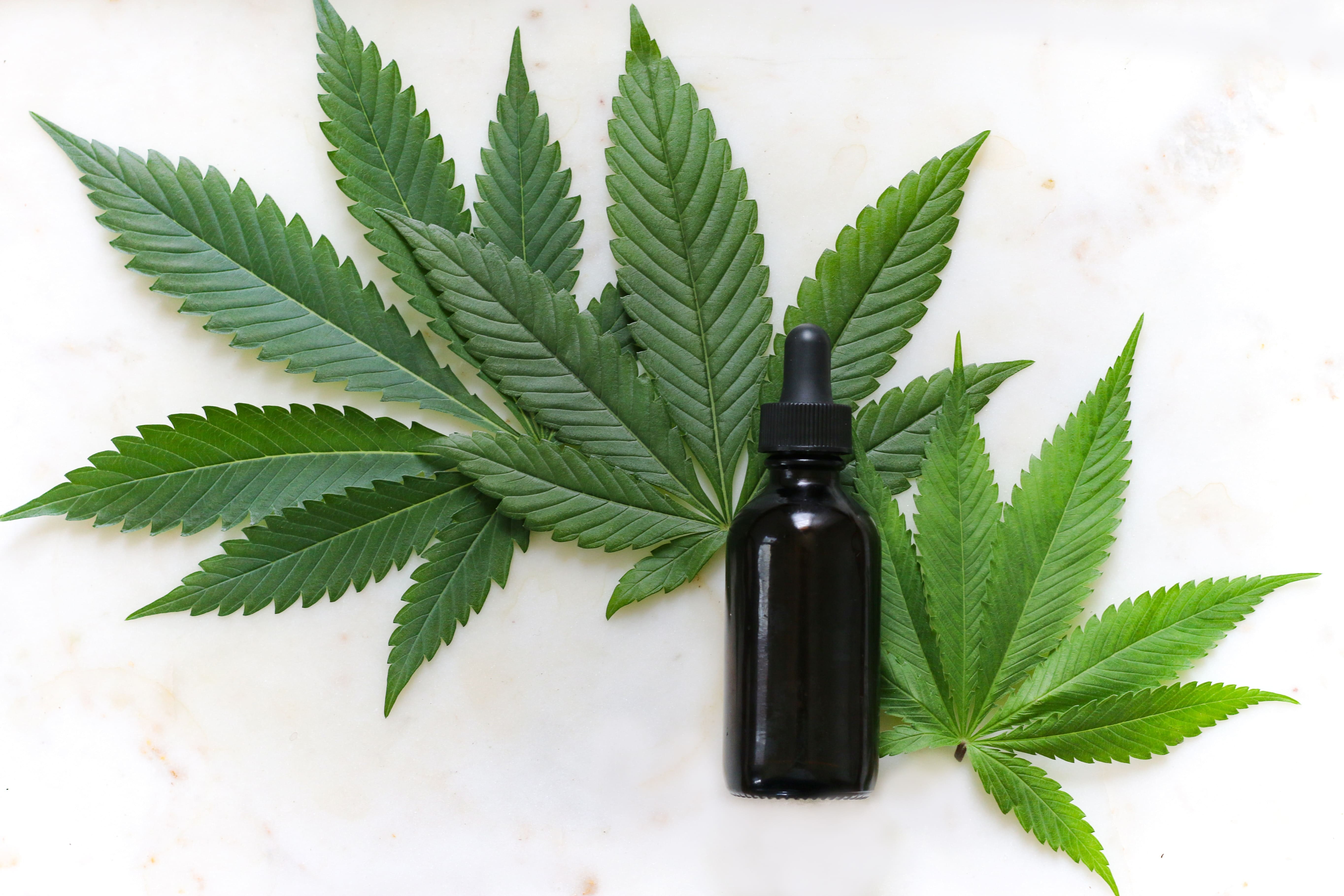 The Food and Drug Administration (FDA) is releasing new draft guidelines that are meant to streamline approvals for generic oral CBD medications.
In a notice published in the Federal Register on Wednesday, the agency said it is soliciting public feedback on its guidance to researchers who are interested in submitting abbreviated new drug applications (ANDAs) for CBD solutions.
To expedite the approval process, FDA said applicants can request a waiver of an in vivo bioequivalence study if they meet certain requirements. This guidance comes two years after the agency approved the brand-name CBD-based epilepsy medication Epidiolex from GW Pharmaceuticals.
Going forward, if a drug company wants to produce generic versions of that 100 mg/mL cannabidiol solution, they could follow specific rules to skip the in vivo bioequivalence study step if the draft guidance is finalized. The drug would have to be derived from Cannabis sativa L, contain no more than 0.1 percent THC and have "no inactive ingredient or other change in formulation from the [reference listed drug] that may significantly affect systemic availability."
Researchers must use "appropriate analytical methods" such as macroscopic or microscopic analysis or DNA bar-coding methods to determine that the solution is being made from cannabis sativa.
"Due to the many cultivars within this species, identification and authentication of plant species should be conducted at the cultivar(s) level if the potential cultivar(s) will be used as a natural source of the [botanical raw material]," FDA said.
Further, when collecting that raw cannabis, the agency said applicants must follow "established good agricultural and collection practices (GACP) procedures to minimize variations in BRM and eventually ensure the batch-to-batch consistency of the drug substance."
A public comment period on FDA's draft guidance will last until November 23. FDA also recently closed a comment period on separate draft guidance on developing cannabis-derived medications. However, three other federal agencies are currently accepting input on a variety of other proposed cannabis- and drug-related regulations.
While this latest document isn't the separate comprehensive CBD guidance that advocates and industry stakeholders have been waiting for, it's another example of how the scientific landscape around cannabis is changing, with a federal agency helping to facilitate the production of cannabidiol-based drugs.
Separately, FDA announced on Tuesday that it will be hosting a public meeting in November to discuss gender and sex differences in the effects of CBD and other cannabinoids.
The agency also recently held a meeting to help inform cannabis researchers and cultivators about opportunities to protect their proprietary information and promote studies into the plant.
It also recently submitted draft guidance on CBD enforcement to the White House Office of Management and Budget—a long-anticipated move that comes after hemp legalization.
The agency was mandated under appropriations legislation enacted late last year to provide an update on its regulatory approach to CBD, and it did so in March. The update stated that "FDA is currently evaluating issuance of a risk-based enforcement policy that would provide greater transparency and clarity regarding factors FDA intends to take into account in prioritizing enforcement decisions."
FDA has been using enforcement discretion for CBD in the years since hemp became legal.
The agency has continued to issue warnings to cannabis businesses in certain cases—such as instances in which companies claimed CBD could treat or cure coronavirus—and provide public notices about recalls.
In July, FDA also submitted a report to Congress on the state of the CBD marketplace, and the document outlines studies the agency has performed on the contents and quality of cannabis-derived products that it has tested over the past six years.
Also that month, a congressional spending bill for FDA was released that includes a provision providing "funding to develop a framework for regulating CBD products."
The agency is also actively looking to award a contract to help study CBD as the agency develops regulations for products containing the non-intoxicating cannabinoid.
Read FDA's draft guidance on developing CBD medications below: 
FDA CBD guidance by Marijuana Moment
FDA Explains Effects Of CBD And Marijuana Compounds Based On Sex And Gender Differences
Photo by Kimzy Nanney.