Study Finds Marijuana Motivates People To Exercise, Smashing Lazy Stoner Stereotype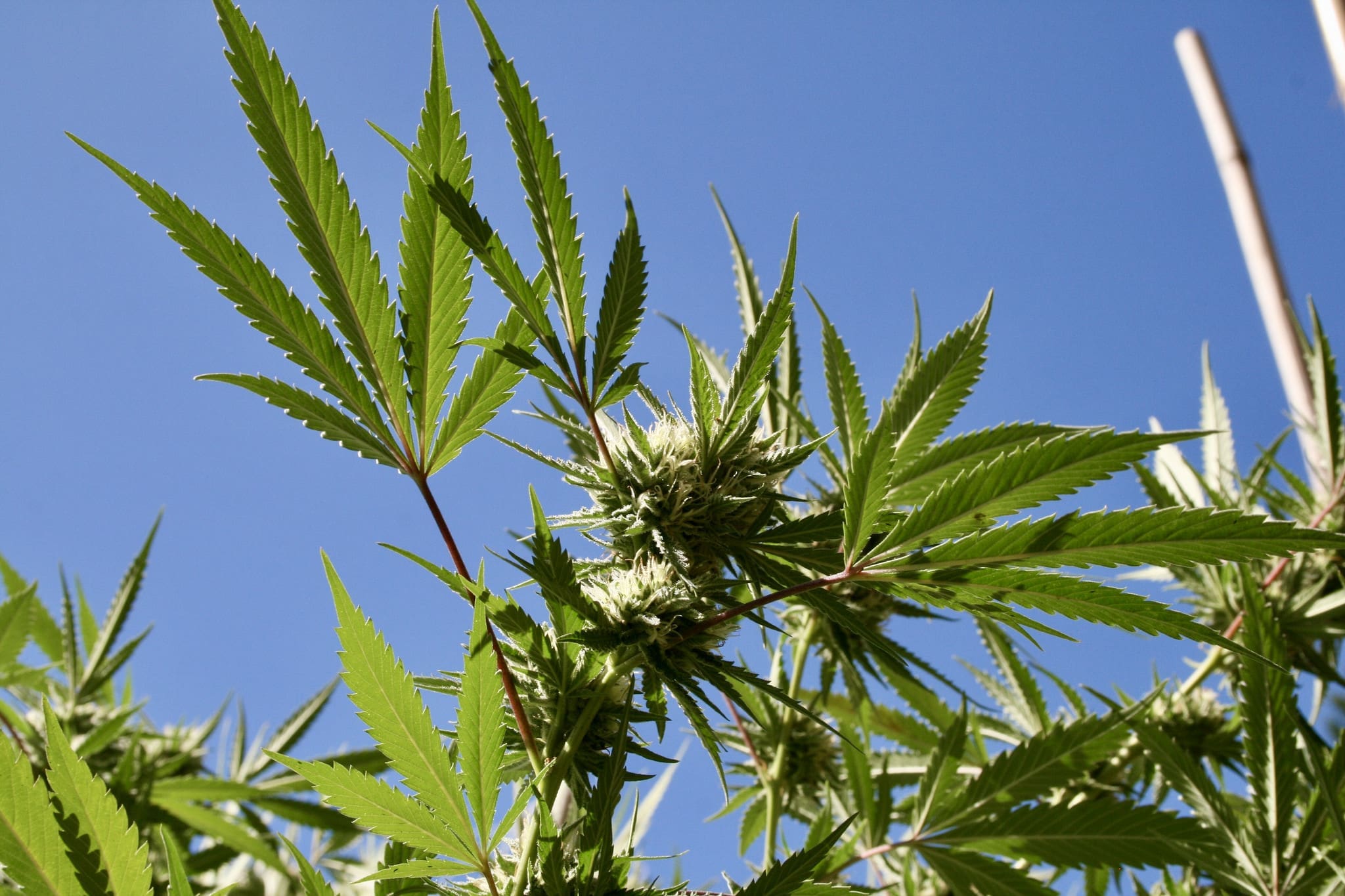 Most people who use marijuana report that consuming before or after exercising improves the experience and aids in recovery, according to a new study. And those who do use cannabis to elevate their workout tend to get a healthier amount of exercise.
Researchers at the University of Colorado surveyed more than 600 marijuana consumers in states where it is legal to assess how people use cannabis in relation to exercise. Their results, published this month in the journal Frontiers in Public Health, poke yet another hole in the lazy, couch-locked stoner stereotype.
Almost 500 participants said they endorse using marijuana one hour before, or up to four hours after, exercising. And based on data from the questionnaire, those who did use cannabis in that timeframe worked out longer than consumers who didn't pair the activities. Specifically, those who engaged in co-use worked out an average of 43 minutes longer for aerobic exercise and 30 minutes longer for anaerobic exercise.
What's behind the trend?
There are a few known barriers to exercise that researchers have identified: a lack of motivation, difficult recovery after working out and low enjoyment of the activity. Cannabis seems to help lift those barriers for some individuals.
Seventy percent of respondents said they agree or strongly agree that "cannabis increases enjoyment of exercise," 78 percent said that marijuana "enhances recovery from exercise" and just over 50 percent said that it "increases motivation."
"To our knowledge, this is the first study to survey attitudes and behavior regarding the use of cannabis before and after exercise, and to examine differences between cannabis users who engage in co-use, compared to those who do not," the study authors wrote. "Given both the spreading legalization of cannabis and the low rates of physical activity in the US, it behooves public health officials to understand the potential effects—both beneficial and harmful—of cannabis use on exercise behaviors."
While it might seem counterintuitive given how cannabis consumers have typically been portrayed in media, there's a growing body of research showing that many marijuana enthusiasts engage in active lifestyles and that cannabis is associated with positive health outcomes. For example, another recent study found that people who use marijuana are less likely to be obese compared to non-users.
Marijuana Consumers Gain Less Weight Than Non-Users, Study Confirms
Photo courtesy of Brian Shamblen.
Frequent Marijuana Consumers Are Actually More Physically Active Than Non-Users, Study Finds, Smashing Stereotypes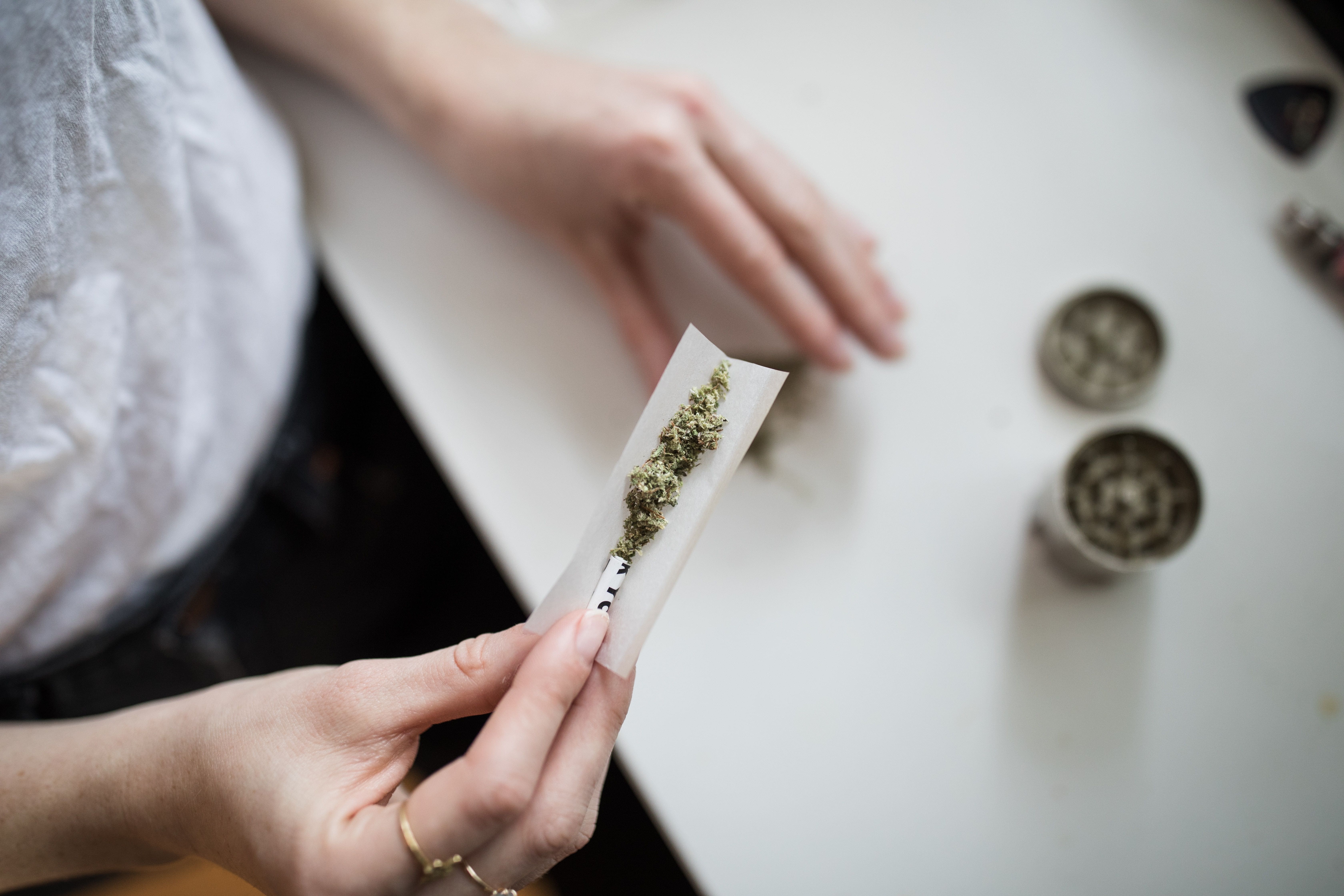 In a stereotype-busting new study, researchers found that frequent marijuana consumers are actually more likely to be physically active compared to their non-using counterparts.
For decades, anti-cannabis propaganda has cast marijuana consumers as unmotivated couch potatoes. This government-funded ad is a perfect example:
But a study published in the Harm Reduction Journal on Thursday found the opposite to be true. A nationally representative analysis of accelerometer-measured sedentary behavior showed that people who frequently use marijuana—particularly those aged 40 and older—spend more time engaging in physical activity than non-users do.
"Our findings do not support the mainstream perception of cannabis users as living sedentary lifestyles," the researchers concluded.
In general, they found that "there's no significant differences between non-current cannabis users and light, moderate, or frequent cannabis users in minutes per day spent in [sedentary behavior]." The difference came down to the average minutes that each group spent in physical activity.
"After controlling for all covariates, frequent cannabis users engaged in significantly greater amounts of light [physical activity] and [moderate-to-vigorous physical activity] compared to non-current users," the study states. "In the unadjusted model, moderate cannabis use predicted more minutes spent in [moderate-to-vigorous physical activity] compared to non-current use, but this association was not significant upon controlling for all covariates. Light cannabis users did not significantly differ from non-current users in time engaged in [physical activity."
"The results suggest that frequent cannabis users engaged in more [physical activity] than non-current users, but spent similar amounts of time in [sedentary behavior]," the researchers said.
While the study indicated that light marijuana use is not associated with a statistically significant difference in time being physically active, those who infrequently use cannabis were more likely to self-report more moderate physical activity compared to non-users.
"In a national, population-based US sample, current cannabis use was significantly associated with accelerometer-measured [physical activity], such that frequent cannabis users engaged in greater minutes of light PA and [moderate-to-vigorous physical activity] compared to non-current users."
The researchers also looked at the relationship between marijuana use, activity and age, finding that people over 40 who consumed cannabis moderately spent an average of 16 more minutes engaged in moderate physical activity each day than non-users.
To explain that trend, the study suggests that cannabis "is being used for exercise-induced pain recovery, since [physical activity] brings about pain and muscle soreness, and a decreased pain threshold and muscle hypersensitivity have been documented with increasing age."
These findings "add to the cannabis and physical behavior literature by incorporating objective accelerometer measures," the researchers concluded. "Further understanding of the association between cannabis use and health behaviors is essential to fully addressing the public health concerns associated with cannabis use."
Minnesota Marijuana Legalization Bill Clears Another House Committee, For A Total Of Ten So Far
Legal Marijuana States See Reduced Workers' Compensation Claims, New Study Finds
Legalizing marijuana for adult use is associated with an increase in workforce productivity and decrease in workplace injuries, according to a new study partly funded by the federal government.
In a working paper published by the National Bureau of Economic Research, researchers looked at the impact of recreational cannabis legalization on workers' compensation claims among older adults. They found declines in such filings "both in terms of the propensity to receive benefits and benefit amount" in states that have enacted the policy change.
Further, they identified "complementary declines in non-traumatic workplace injury rates and the incidence of work-limiting disabilities" in legal states.
These findings run counter to arguments commonly made by prohibitionists, who have claimed that legalizing marijuana would lead to lower productivity and more occupational hazards and associated costs to businesses. In fact, the study indicates that regulating cannabis sales for adults is a workplace benefit by enabling older employees (40-62 years old) to access an alternative treatment option.
"We offer evidence that the primary driver of these reductions [in workers' compensation] is an improvement in work capacity, likely due to access to an additional form of pain management therapy," the study, which received funding from the National Institute on Drug Abuse, states.
The implementation of adult-use legalization seems to "improve access to an additional channel for managing pain and other health conditions, suggesting potential benefits on populations at risk of workplace injuries," it continues.
The study is based on an analysis of data on workers' compensation benefit receipt and workers' compensation income from
2010 to 2018 as reported in the Annual Social and Economic Supplement of the Current Population Survey.
"Our results show a decline in workers' compensation benefit propensity of 0.18 percentage points, which corresponds to a 20 percent reduction in any workers' compensation income, after states legalize marijuana for recreational use. Similarly, we find that annual income received from workers' compensation declines by $21.98 (or 20.5%) post-[recreational marijuana legalization]. These results are not driven by pre-existing trends, and falsification exercises suggest that observing estimates of this magnitude is statistically rare."
Researchers said that they've found evidence that cannabis use increases post-legalization among the age cohort they studied, but no such spike in misuse. Further, they found a decline in post-legalization prescriptions for medications used to treat chronic pain, indicating that some people are using marijuana as a substitute for traditional painkillers.
"We hypothesize that access to marijuana through [recreational marijuana laws] increases its medical use and, in turn, allows better management of symptoms that impede work capacity—e.g., chronic pain, insomnia, mental health problems, nausea, and so forth," the study says. "Chronic pain management is likely to be particularly important in our context as this is the health condition most commonly reported among medical marijuana users."
Beyond decreasing workers' compensation claims and costs, legalization also is a boon to the economy by adding jobs in legal states.
The cannabis industry added more than 77,000 jobs over the past year—a 32 percent increase that makes the sector the fastest in job creation compared to any other American industry, according to a report released by the cannabis company Leafly last week.
Starting A Business? Study Finds Marijuana May Help—And Hinder
Starting A Business? Study Finds Marijuana May Help—And Hinder
A new study out of Washington State University suggests cannabis may inspire entrepreneurs to come up with big, bold business ideas—but could also lead them down a rabbit hole of wishful thinking.
Researchers found that entrepreneurs who were frequent marijuana consumers came up with business pitches that were more original but less feasible, according to a panel of experts who scored the ideas.
"Beyond their innate creative aptitude, entrepreneurs may attempt to enhance their creativity," says the study, which will appear in the March 2021 issue of the Journal of Business Venturing. "Despite generating more original ideas, we found that cannabis users' ideas were less feasible."
Also important variables, the study found, were an entrepreneur's passion, which may heighten creativity at the expense of feasibility, as well as their past entrepreneurial experience, which tended to increase idea feasibility but rein in creativity.
The findings "provide insight into the creative benefits and detriments associated with being a cannabis user," the study says, "suggesting that cannabis users—especially those who are passionate about exploring new venture ideas or those with relatively little entrepreneurial experience—may benefit from non-users' insights to develop the feasibility of their ideas."
To test the effects of marijuana on business-idea generation, researchers had 254 entrepreneurs come up with "as many new venture ideas as possible" based on virtual reality—a prompt provided by researchers. Participants had three minutes to generate ideas, then selected the idea they believed to be their best. Two "expert raters" then evaluated the chosen pitches for originality and feasibility.
Reachers say their findings support one of the study's core hypotheses: that there are differences between how cannabis users and non-users arrive at business ideas. "Cannabis users are more impulsive, disinhibited, and better at identifying relationships among seemingly disparate concepts," the study proposes. "However, these differences and cannabis users' diminished executive functioning likely detracts from idea feasibility."
Notably, the researchers did not ask participants to consume marijuana in the study setting itself. Rather, to compare cannabis-users to non-users, researchers split participants into two groups: those who had used marijuana less than five times in their lives and never in the past month (non-users) and those who'd consumed more than five times in their life and at least twice in the past month (users).
"Unlike alcohol, where health organizations have established standards for heavy drinking," the study notes, "scholars have yet to reach a consensus on what constitutes a cannabis user versus a non-user."
Because the study was merely observational, it also cannot determine whether marijuana use was in fact the cause of the differences between the two groups' ideas. It may be that some other trait or traits explain both a person's idea generation and their decision to consume cannabis.
The study's cannabis user group comprised 120 people, or 47.2 percent of all participants. Researchers attempted to control for certain other factors, such as gender, age, education and technological familiarity.
While the findings suggest that, overall, cannabis can both inspire originality and limit feasibility, the outcomes were influenced strongly by what researchers described as "entrepreneurial passion for inventing" as well as their "entrepreneurial experience."
"Cannabis users' diminished idea feasibility compared to non-users was significant in those with low entrepreneurial experience," the study's authors wrote, "but not in those with high entrepreneurial experience."
Similarly, "cannabis users' lower idea feasibility was signifiant at high entrepreneurial passion for inventing but not low entrepreneurial passion for inventing," the study found.
"Entrepreneurial passion for inventing appears to play a role in channeling cannabis users toward idea originality but away from idea feasibility," it says. "Conversely, entrepreneurial experience appears to attenuate the positive relationship of being a cannabis user with idea originality and its negative relationship with idea feasibility."
As the study itself acknowledges, many successful business leaders and visionaries have credited the inspirational powers of cannabis. Apple luminary Steve Jobs, for example, "noted that his use of cannabis helped him feel 'relaxed and creative.'" (Biographer Walter Isaacson also quoted Jobs as saying another drug, LSD, was "one of the most important things in my life. … It reinforced my sense of what was important—creating great things instead of making money.")
On the other hand, researchers argue that cannabis use can be a double-edged sword. "Regular cannabis use is associated with numerous detrimental effects, such as the potential for dependence and addiction, risk of motor vehicle accidents, mental and respiratory health problems, as well as memory and other cognitive impairments."
Benjamin Warnick, assistant professor at Washington State University's Carson School of Business and lead author of the study, said in a press release that the research is "the first study we know of that looks at how any kind of drug use influences new business ideation," adding that "there is still much to explore."
"Clearly there are pros and cons to using cannabis that deserve to be investigated further," Warnick said. "As the wave of cannabis legalization continues across the country, we need to shed light on the actual effects of cannabis not only in entrepreneurship but in other areas of business as well."
Best Music Playlists For Psychedelic Therapy Are Explored In New Johns Hopkins Study
Photo courtesy of the Drug Policy Alliance, Sonya Yruel