Stop Kicking Young People Out Of Jobs Training Program For Marijuana, Congressional Chairwoman Says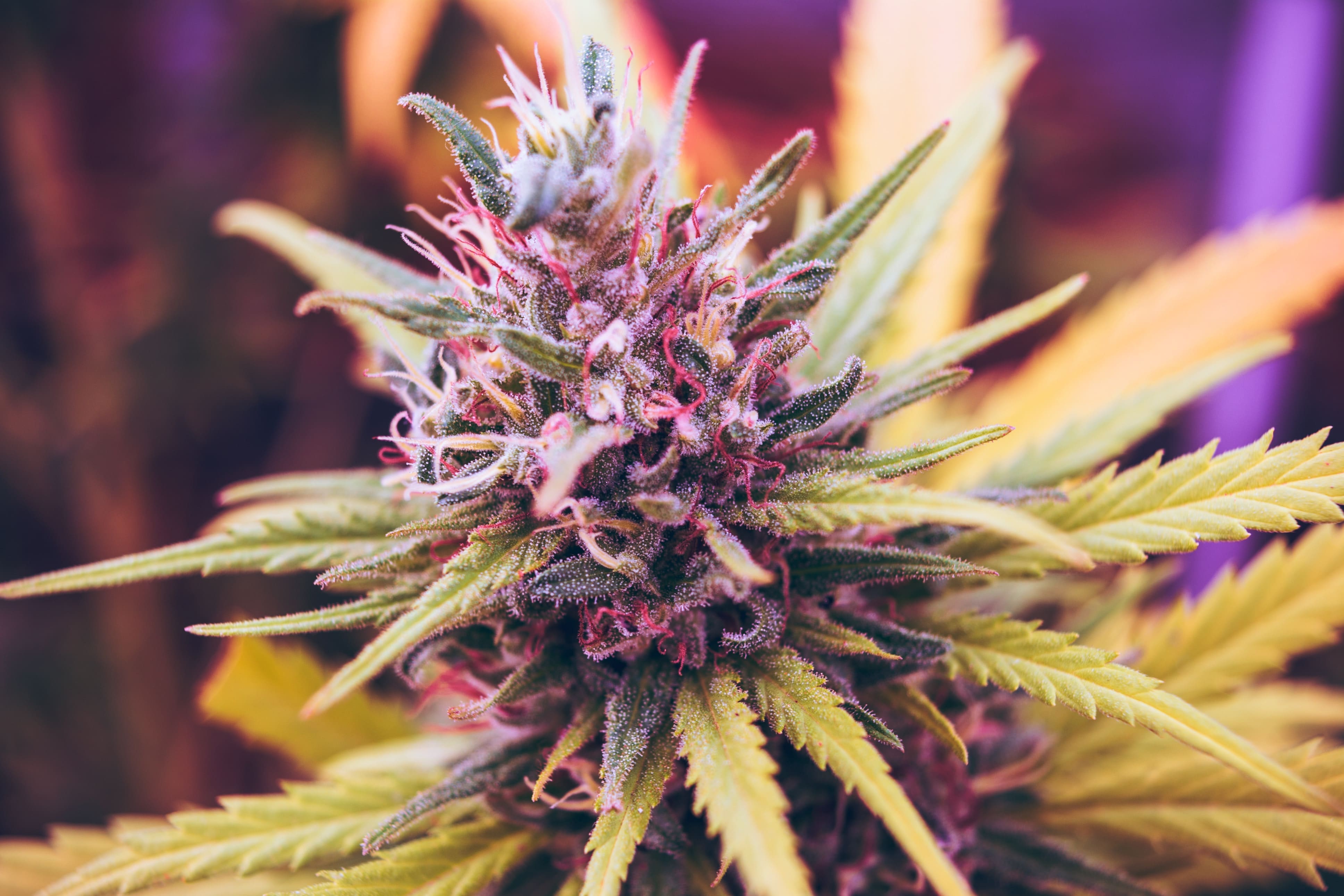 As Congress prepares legislation to reauthorize Job Corps, the nation's largest residential career-training program for youth and young adults, the chairwoman of a key House panel is urging colleagues to consider eliminating a drug-screening requirement that each year prevents thousands of young people from participating—overwhelmingly for cannabis.
"Job Corps enjoys widespread bipartisan support, and I hope we can find bipartisan agreement to make it even more effective," Rep. Frederica Wilson (D-FL), who chairs the House Higher Education and Workforce Investment Subcommittee, said at a hearing last week. "This includes changing the counterproductive 'zero tolerance' language enacted during the Clinton administration, which requires automatic dismissal of young people for alcohol abuse, minor drug offenses and other infractions."
"Blanket drug testing, with follow up tests being required even before the chemicals may have fully left a student's body, have led to roughly 12,500 expulsions, 91 percent of which were for marijuana use," Wilson said. "Today, recreational marijuana use is either legal or has been decriminalized in nearly half of our states."
Rather than dismissal from the program, evidence of drug use "should instead be met with more reasonable and helpful interventions, like counseling or treatment," the chairwoman said.
The House committee's discussion last Thursday was the first of three planned hearings to discuss reauthorizing the Workplace Innovation and Opportunity Act, which comprises Job Corps and other career-preparatory programs.
That the chair of a key subcommittee highlighted the marijuana and drug punishment in her opening remarks at the hearing signals that there's a good chance it could be eliminated or scaled back as Congress works to revise the law this session.
Established in 1964 and overseen by the Department of Labor, Job Corps offers free vocational skills training and other educational support to young people between the ages of 16 and 24.
More than two million people have participated in Job Corps since its founding, the program's website says. But since the government imposed zero-tolerance drug rules in the 1990s, thousands of young people have been turned away. Anyone who uses drugs illegally under federal law is currently barred from participating.
Byron Garrett, president and CEO of the National Job Corps Association, told lawmakers at the hearing that staff need more options than mere expulsion when responding to substance use by students.
"Our campuses are fully aware of the need for accountability," he said, "but also acutely aware that we need a different approach than just simply saying, 'Oh, you tested positive.'"
One in four Job Corps students are mandatorily expelled, Garrett added, mostly "for substance use or minor behavioral infractions." Those expulsions account for the majority of program participants who don't graduate, he said: "Each year over 6,000 students enrolled test positive for marijuana use and, as a result, drop out or are expelled in less than a month and a half."
Some Republicans at the hearing, however, challenged the notion that drug use should be forgiven.
"I understand that there may be some nuances, you know, that are not allowed in a zero-tolerance model, but I also believe we cannot lose track of accountability and that there must be consequences for poor decisions," said Mariannette Miller-Weeks (R-IA). "How do you recommend we strike a balance so that we can truly improve outcomes for these young individuals?"
Garrett replied that Job Corps participants "will still be expelled who don't rise to the occasion, who cause harm or put the overall program or other students in jeopardy."
"No one is saying that because we shift the zero-tolerance policy that we negate the notion of accountability," he said. "In fact, you'll find that students on campus and staff on campus are all in agreement that we need to ensure that folks who really want to be in this environment are doing their very level best, because no one wants the program to be jeopardized in that way."
But while Garrett acknowledged that drug use can indeed be an obstacle to the program's success, he also stressed that Job Corps can itself help students get on the right path. Dismissing them from the program, he suggested, robs them of an opportunity for self-improvement.
"When students go through our full program, we're able to support them in getting the right behavioral supports they need to change their behavior," he said—which improves academic outcomes and increases their employability. "We know for a fact that once staff have an opportunity to work with students, to change their behavior to help them understand why they need to shift, we see a significant outcome and a significant turn."
Among students who test positive for cannabis or other substances and then complete the Job Corps program, he said, "four out of five of them end up with a negative test result when they test the second time."
Another Republican, Rep. Bob Good of Virginia, disparaged the idea of loosening the program's zero-tolerance policies. While he noted that the Old Dominion Job Corps center, which is near his district, "highlighted some of their successes with my staff," he accused his Democratic counterparts of being soft on crime.
"Democrats want to make the drug offenses legal," he said at the hearing, implying that eliminating the zero-tolerance provision could be a slippery slope. "I hope they won't also make the assaults legal, too, after they eliminate our police and our correctional facilities."
Senate Bill Would Allow CBD-Infused Foods, Drinks And Dietary Supplements