State Treasurers Want Marijuana Meeting With Sessions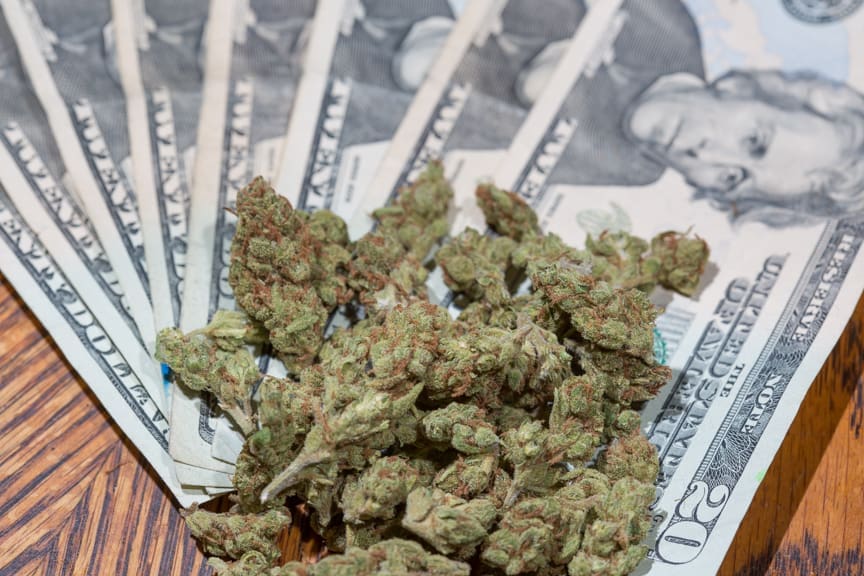 Top officials from four states that allow some form of legal cannabis are requesting a meeting to discuss marijuana policy with U.S. Attorney General Jeff Sessions.
"In this incredibly divisive time, the issues surrounding the legalization of cannabis provide a unique opportunity for policymakers, regulators, and law enforcement officials from all sides to meet and reach a consensus," the treasurers of California, Illinois, Oregon and Pennsylvania wrote in a letter to Sessions on Thursday.
"These states represent a true cross-section of America," they wrote. "This is not just a blue state phenomenon, but includes purple and red states in every corner of our country. A majority of Americans now live in states where they have decided to legalize cannabis."
In January, Sessions rescinded Obama-era guidance that has generally allowed states to implement their own marijuana laws without federal interference.
The state treasurers, who were joined in signing the letter by industry advocacy groups like the California Growers Association and the National Cannabis Industry Association, along with the Maine Credit Union League, are concerned that Sessions's move harms public safety by discouraging banks from working with marijuana businesses.
"Whether cannabis should be legal is not relevant to the simple fact that it now is in more than half of the states," they wrote. "With legalization taking place, there are sound public policy reasons for providing financial institutions and other entities that do business with the cannabis industry some comfort that they will not be prosecuted, or lose access to customer assets, simply for banking this industry. Among the policy positives that could result is greater public safety and more efficient collection of tax revenues."
The letter comes as a bipartisan group of U.S. senators is pushing to hold a hearing on legislation to allow banks to serve cannabis businesses without running afoul of federal authorities.