Seven In Ten Florida Voters Support Marijuana Legalization, Poll Finds As Campaign Petitions For 2024 Ballot Initiative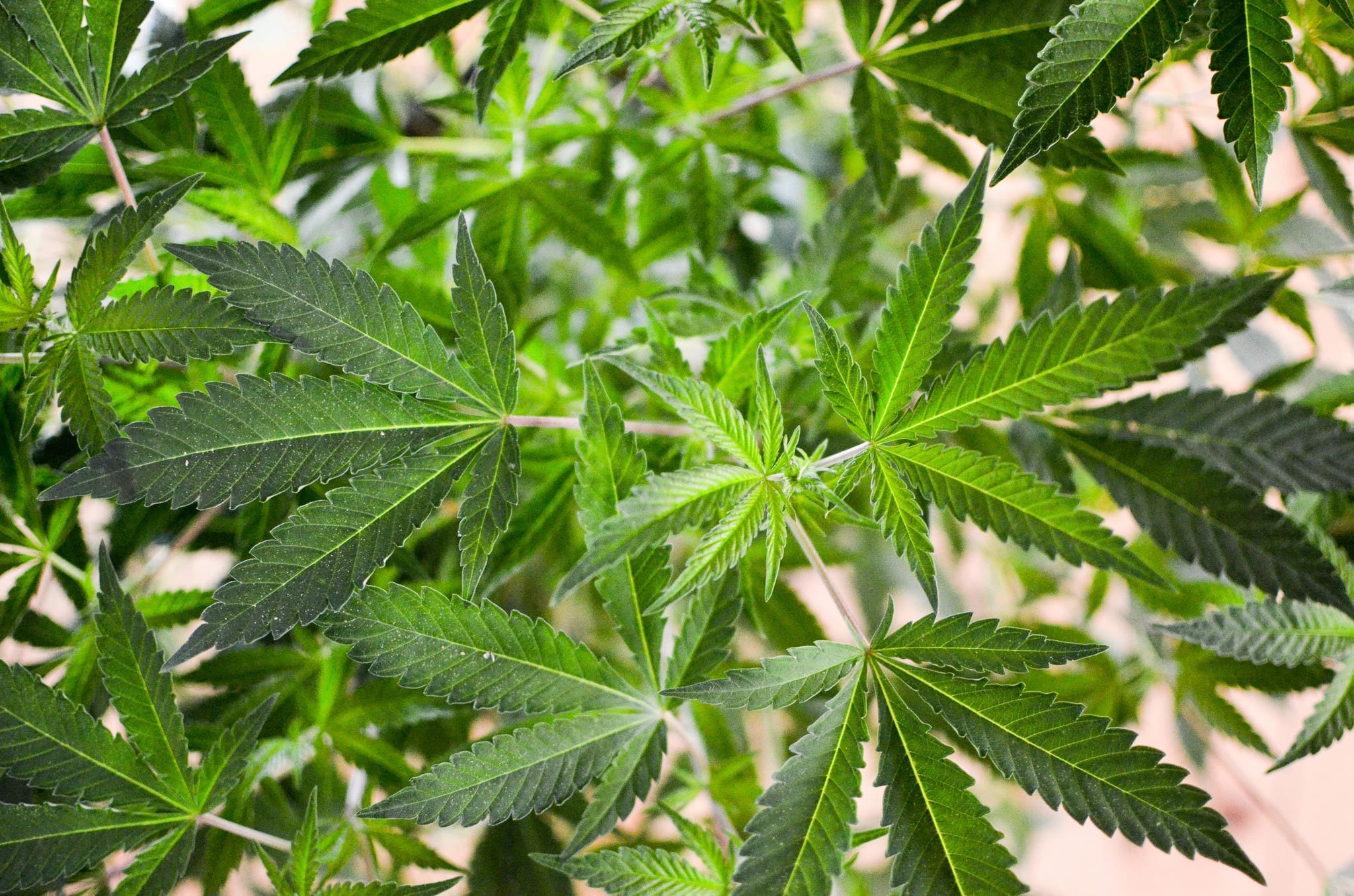 As a Florida cannabis industry-funded campaign makes progress in getting a marijuana legalization initiative placed on the state's 2024 ballot, a new poll shows that seven in ten voters support the reform.
The survey from the University of North Florida's (UNF) Public Opinion Research Lab (PORL) found that 70 percent of respondents either somewhat or strongly back the idea of passing a constitutional amendment to enact legalization, while 29 percent strongly or somewhat oppose it.
That majority support is also bipartisan, with 75 percent of Democrats and 57 percent of Republicans in favor of the cannabis proposal. Seventy-eight percent of voters without a party affiliation also back the reform.
There is majority support in every age demographic as well, the poll found.
"Efforts to put recreational marijuana in front of voters in 2024 are in the beginning stages, but support for it is high across the political spectrum," Michael Binder, a political science professor at UNF and faculty director of PORL, said in a press release.
PORL's latest Florida Statewide Survey shows 70% of registered voters support legalizing recreational marijuana in Florida.
Check out the full survey results at https://t.co/MK3gji1z93 pic.twitter.com/LMqfKZxADL

— PORL (@UNFPORL) March 9, 2023
"If it makes it onto the ballot next year, and that's a big 'if,' it has a good chance of reaching the 60 percent supermajority needed to pass," he said.
The survey involved interviews with 1,452 registered voters from February 25-March 7, with a +/- 2.57 percentage points margin of error.
Meanwhile, signature gathering for a Florida cannabis legalization ballot initiative is ongoing, with the Smart & Safe Florida campaign recently reaching a symbolic milestone, passing 420,000 signatures, according to the state Division of Elections.
At the end of January, the measure cleared a major hurdle, getting enough signatures to initiate a state Supreme Court review of the measure's language. That analysis is still pending.
The Florida Supreme Court will be looking to make sure that the text of the proposal doesn't violate the state Constitution's single subject rule and isn't affirmatively misleading to voters. If the court determines that the initiative meets those standards, the campaign will need to collect a total of at least 891,589 signatures to make the ballot next year.
Past attempts to place adult-use legalization on the Florida ballot have been challenged and rejected by the court.
Smart & Safe Florida, which filed the legal cannabis measure last summer, is being funded almost entirely by the state's largest medical cannabis operator Trulieve, which provided initial seed money to get the campaign off the ground and has now contributed $25 million to the effort.
If approved, the measure would allow existing medical cannabis companies in the state like Trulieve to begin selling marijuana to all adults over 21. It contains a provision that would allow—but not require—lawmakers to take steps toward the approval of additional businesses. Home cultivation by consumers would not be allowed under the proposal as drafted.
Under the proposal, adults 21 and older would be able to purchase and possess up to one ounce of cannabis, only five grams of which could be marijuana concentrate products. The three-page measure also omits equity provisions favored by advocates such as expungements or other relief for people with prior cannabis convictions.
While Florida voters approved a medical cannabis constitutional amendment in 2016, subsequent attempts to place broader legalization on the ballot have been rejected by the state Supreme Court, which has ruled that the language of proposed measures by Make It Legal Florida and Sensible Florida were misleading, invalidating them.
Here's what the Smart & Safe Florida marijuana legalization initiative would accomplish:
Adults 21 and older could purchase and possess up to one ounce of cannabis for personal use. The cap for marijuana concentrates would be five grams.
Medical cannabis dispensaries could "acquire, cultivate, process, manufacture, sell, and distribute marijuana products and marijuana accessories to adults for personal use."
The legislature would be authorized—but not required—to approve additional entities that are not currently licensed cannabis dispensaries.
The initiative specifies that nothing in the proposal prevents the legislature from "enacting laws that are consistent with this amendment."
The amendment further clarifies that nothing about the proposal "changes federal law," which seems to be an effort to avoid past legal challenges about misleading ballot language.
There are no provisions for home cultivation, expungement of prior records or social equity.
The measure would take effect six months following approval by voters.
Here's the full text of the ballot title and summary:
"Allows adults 21 years or older to possess, purchase, or use marijuana products and marijuana accessories for non-medical personal consumption by smoking, ingestion, or otherwise; allows Medical Marijuana Treatment Centers, and other state licensed entities, to acquire, cultivate, process, manufacture, sell, and distribute such products and accessories. Applies to Florida law; does not change, or immunize violations of, federal law. Establishes possession limits for personal use. Allows consistent legislation. Defines terms. Provides effective date."
Meanwhile, activists that aren't directly involved in the Smart & Safe Florida campaign said last year that they were exploring plans to have voters decide on what they hope will be a complementary measure permitting adults to grow their own cannabis at home.
Oklahoma Attorney General Says Marijuana Expungements On The Table After Legalization Defeat, Noting Governor's Past Cannabis Use
Photo courtesy of Philip Steffan.