Sessions slams GOP senator's cannabis advocacy (Newsletter: Feb. 13, 2018)
Subscribe to receive Marijuana Moment's newsletter in your inbox every weekday morning. It's the best way to make sure you know which cannabis stories are shaping the day.
Trump moves to gut drug czar's office; Fed court hears marijuana case; NH legalization hearing
Your support makes Marijuana Moment possible…
182 Marijuana Moment readers are now supporting cannabis advocacy journalism with monthly pledges on Patreon. Are you one of them yet?
I'm only able to continue compiling and sending all this news to you every day because of generous contributions from readers who value staying informed…
Amelia Randall of Honest Herb, Inc: "I am happy to pledge monthly financial support for Marijuana Moment because it is a valuable resource for that I rely on and look forward to reading each morning. The newsletters are impressively concise, while the content is thorough, well-organized and timely. The newsletter is my go-to source for all types of cannabis news. I recommend it to anyone involved in the industry and encourage those who can, to read, benefit from, and support Marijuana Moment."
Our new legislative tracking tools — available to readers pledging at least $25 per month — currently show 20 individual cannabis bills that are being heard by state legislative committees on Tuesday alone.
Here's a preview:
Subscribers who value this daily dispatch enough to show their support with a few dollars help me keep doing this. Please chip in and help ensure Marijuana Moment's continued operations.
http://patreon.com/marijuanamoment
/ TOP THINGS TO KNOW
U.S. Attorney General Jeff Sessions accused  Sen. Cory Gardner (R-CO) of undermining national security with his efforts to defend his state's marijuana law from federal interference.
President Trump's 2019 budget request proposes a greater than 90% cut in funding for the White House Office of National Drug Control Policy by shifting its key programs to the Departments of Justice and Health and Human Services.
/ FEDERAL
The U.S. Senate Judiciary Committee is set to mark up a criminal justice reform bill on Thursday, but questions are being raised about the Trump administration's position on the issue.
A federal court will hear a lawsuit against marijuana's Schedule I status on Wednesday.
Congressman Matt Gaetz (R-FL) hosted town hall meetings about medical cannabis and revealed details of marijuana research legislation he will soon introduce. He also said that he has spoken with President Trump about the issue.
Congressman Ro Khanna (D-CA) tweeted, "The facts say that [marijuana is] not a gateway drug."
/ STATES
Kentucky Gov. Matt Bevin (R) said he would veto marijuana legalization but would sign a medical cannabis bill that was "crafted properly."
Georgia Gov. Nathan Deal (R) said he opposes allowing in-state cultivation of medical cannabis.
Ohio Democratic gubernatorial candidate Richard Cordray said he would implement marijuana legalization if voters approved it. (About 10:30 into the audio clip.) Separately, State Auditor Dave Yost (R), an attorney general candidate, identified a "critical flaw" in the state's medical cannabis licensing system. And activists say they will submit a proposed marijuana legalization ballot measure by the end of the month.
The Virginia Senate approved a bill to allow people to expunge first-time marijuana possession charges.
The New Hampshire House Ways and Means Committee will hear a marijuana legalization bill on Tuesday.
Connecticut's Senate president expects "robust debate" on marijuana legalization this year.
The Massachusetts Executive Office on Public Safety and Security expressed concerns about proposed regulations to allow marijuana social use areas and delivery.
A Michigan court ordered Detroit to begin accepting medical cannabis business license applications.
/ LOCAL
The St. Louis, Missouri Board of Aldermen will consider a proposal to prevent police from enforcing marijuana laws on Tuesday.
The Berkeley, California City Council will vote Tuesday on a measure to prohibit municipal employees from assisting in federal marijuana crackdowns.
A Cook County, Illinois commissioner who successfully pushed to place a nonbinding marijuana legalization referendum before voters says he uses medical cannabis.
Denver, Colorado is hiring a Food Safety and Marijuana Program supervisor.
/ ADVOCACY
The Marijuana Policy Project is holding a t-shirt design contest.
/ SCIENCE & HEALTH
A study examining 25 years of car accident data "found a 12% increase in the relative risk of a fatal traffic crash after 4:20 pm on April 20 compared with identical time intervals on control days."
A study found that 89% of Irish chronic pain patients "agreed that cannabis should be legalised for chronic pain medicinal purposes."
Researchers at the University of Arkansas are conducting a study of people's attitudes before and after the legalization of medical cannabis in the state.
/ OPINION & ANALYSIS
A poll found that Florida voters support legalizing marijuana, 62%-35%.
A poll found that Iowans support medical cannabis, 78%-19%, but oppose legalizing marijuana,  39%-58%.
A survey found that Canadians are "mostly favourable to cannabis's legalization and willing to try cannabis-infused food products" but that most "do not feel knowledgeable enough to cook with cannabis at home, which opens an opportunity for leaders in the industry."
/ CULTURE     
Travel writer Rick Steves is hosting briefings about marijuana legalization for congressional staffers on Tuesday.
Musician David Byrne wrote about the success of Colorado's legalization of marijuana and Portugal's decriminalization of all drugs.
A Florida man who blamed his violent outburst on an international flight on marijuana edibles has pleaded guilty in federal court.
Dear Abby told a Nevada woman that her brother-in-law's shunning of her over medical cannabis use is "cruel."
The Los Angeles Times made a marijuana-themed Valentine's Day cards.
Make sure to subscribe to get Marijuana Moment's daily dispatch in your inbox.
Senator does impression of McConnell talking cannabis (Newsletter: Oct. 19, 2018)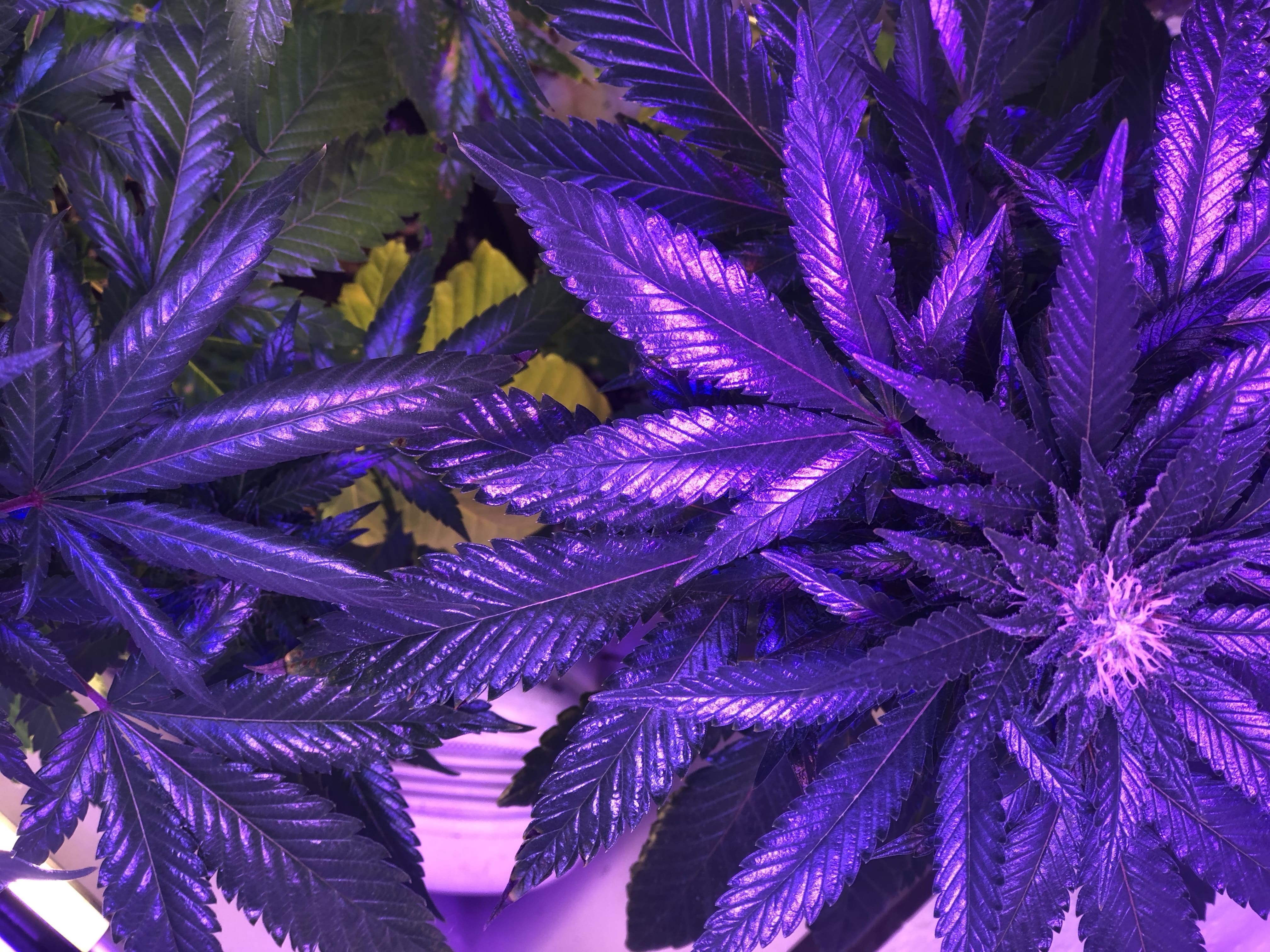 Study: CBD reduces public speaking anxiety; Missouri medical marijuana campaign finance reports; SXSW announces 2019 cannabis panels
Subscribe to receive Marijuana Moment's newsletter in your inbox every weekday morning. It's the best way to make sure you know which cannabis stories are shaping the day.
Your support makes Marijuana Moment possible…

This issue of Marijuana Moment, and our original reporting that is featured in it, are made possible by the generous support of 338 Patreon sponsors. Cannabis industry professionals receive valuable rewards for pledges of $25 and up.

Check out the perks of being a sponsor on our Patreon page.
https://www.patreon.com/marijuanamoment

/ TOP THINGS TO KNOW

Sen. Cory Gardner (R-CO) recounted a funny marijuana conversation he had with Senate Majority Leader Mitch McConnell (R-KY) and Sen. Orrin Hatch (R-UT) on the Senate floor. In the video, the Colorado senator has a spot-on impression of the majority leader acting shocked that Utah is about to legalize medical cannabis.

South by Southwest announced that a slew of marijuana-focused panels will be featured at its 2019 event. Everything from CBD to technology, sex to aging and race issues to feminism will be covered through the lens of cannabis at SXSW2019.

A study concluded that CBD reduces anxiety during public speaking.

Marijuana Moment analyzed recently filed Missouri medical cannabis campaign finance reports. Take a look at how the various committees stack up.

/ FEDERAL

Conference committee negotiations on the Farm Bill, to which advocates are hoping to attach hemp legalization language, may slide into 2019 as a result of a potential need for lawmakers to spend time considering emergency hurricane relief legislation.

Rep. Beto O'Rourke (D-TX), a U.S. Senate candidate, spoke about his support for marijuana legalization at a CNN town hall.

Rep. Earl Blumenauer (D-OR) said, "If Missouri is willing to resoundingly support medical marijuana, I think the tide changes nationally, and I think we're in the home stretch."

Rep. Carlos Curbelo (R-FL) tweeted, "Modernized federal #Marijuana policy that respects states' rights would be welcome news!"

Rep. Ro Khanna (D-CA) tweeted, "Ending marijuana prohibition isn't a radical idea. It's common sense. Let's expand legalization nationwide and create good jobs, generate tax revenue, expunge prior offenses and bring restorative justice to the communities that were harmed by the failed 'war on drugs.'"

Competing New Hampshire congressional candidates agreed that states should be able to set their own marijuana policies.

South Carolina congressional candidates debated marijuana policy.

Louisiana Democratic congressional candidate Jim Francis tweeted, "I am 100% in support of legalizing marijuana."

/ STATES

Iowa gubernatorial candidates debated medical cannabis expansion.

Connecticut Democratic gubernatorial candidate Ned Lamont spoke about racial disparities in marijuana enforcement during a debate.

Massachusetts regulators approved a final license for a marijuana testing lab, a key step toward getting recreational sales online. And a commissioner proposed allowing microbusinesses to conduct cannabis home deliveries.

An Oklahoma judge ruled that municipalities cannot place greater restrictions on medical cannabis businesses than are allowed under state law.

Colorado regulators are accepting public feedback on proposed changes to the process for adding new medical cannabis qualifying conditions.

Florida Republican lawmakers are uring Gov Rick Scott (R) to seek a temporary injunction on a court ruling invalidating portions of the state's medical cannabis law.

Washington State regulators arrested marijuana business licensee for illegal possession and distribution.

Indiana lawmakers held a study committee meeting on medical cannabis, but did not muster enough votes to pass a resolution in support of legislative changes.

California employment regulators tweeted about their presence at an upcoming marijuana industry conference.

Kentucky's agriculture commissioner visited a hemp farm.

Oregon regulators will meet next week to consider proposed marijuana rule changes.

/ INTERNATIONAL

Canadian Prime Minister Justin Trudeau tweeted, "The old approach to #cannabis didn't work. It was too easy for our kids to get it and gangs & drug dealers were reaping the profits. That changes from now on. #promisekept" Meanwhile, the leader of the Conservatives won't commit to not repealing legalization if his party takes over the government.

/ ADVOCACY

A staffer for prohibitionist group Smart Approaches to Marijuana appeared to be  wildly off-message in an interview, admitting, "The industry's not targeting necessarily 12- or 13-year olds." That seems to run counter to the group's repeated claims that cannabis businesses are making gummy bears and "pot tarts" to appeal to kids.

The Southern Poverty Law Center released a report detailing racial disparities in Alabama marijuana enforcement.

The Missouri Catholic Conference said it opposes one of the state's medical cannabis ballot measures because it would "create a tax-funded stream of revenue for potentially unethical biomedical research."

/ SCIENCE & HEALTH

An analysis suggests that car crashes are up as much as 6% in states with legal marijuana, as compared with neighboring states that maintain prohibition.

A study concluded that marijuana "has a potential link to stroke owing to cerebrovascular effects of cannabinoids."

/ OPINION & ANALYSIS

A poll found that 61% of Delawareans support legalizing marijuana.

/ BUSINESS

Aurora Cannabis will begin trading on the New York Stock Exchange on October 23.

As of August, Colorado retailers had sold more than $1 billion worth of marijuana products this year, generating $200 million in tax revenue.

The Securities and Exchange Commission obtained a final judgement against a founder of a medical cannabis company and twenty affiliated entities for allegedly seeking investments without having a registration statement on file.

/ CULTURE

Musician David Crosby joined NORML's advisory board.

Former NBA player Charles Barkley said that basketball players who claim to use marijuana medicinally are "full of shit."

Comedian Conan O'Brien tweeted, "Now that Canada has legalized marijuana, maybe Canadians will finally mellow out."

A South Dakota judge denied a motion to dismiss a marijuana case against rapper Chief Keef.

The Onion poked fun at Canada's legalization of marijuana.
Make sure to subscribe to get Marijuana Moment's daily dispatch in your inbox.
Photo courtesy of Kyle Jaeger.
US government's tame response to Canadian legalization (Newsletter: Oct. 18, 2018)
Likely next House Judic chair suggests legalizing drugs; Bizarre legal strategy sent marijuana to DOJ & courts; Canadian pardon process announced
Subscribe to receive Marijuana Moment's newsletter in your inbox every weekday morning. It's the best way to make sure you know which cannabis stories are shaping the day.
Your support makes Marijuana Moment possible…

This issue of Marijuana Moment, and our original reporting that is featured in it, are made possible by the generous support of 338 Patreon sponsors. Cannabis industry professionals receive valuable rewards for pledges of $25 and up.

Check out the perks of being a sponsor on our Patreon page.
https://www.patreon.com/marijuanamoment

/ TOP THINGS TO KNOW

So far the U.S. government's official response to Canadian marijuana legalization seems very calm and consists of just a few polite videos reminding people not to bring cannabis over the border and a FAQ explaining how use affects entry and visas.

Does the next chairman of the U.S. House Judiciary Committee want to legalize LSD, psilocybin, MDMA or other drugs in addition to marijuana? That's what Rep. Jerrold Nadler (D-NY) seemed to imply in a radio interview.
"From everything we have learned, people are going to do drugs. And certainly the softer

drugs

like marijuana, there's no good reason at all that

they

cannot be legalized and regulated properly."
One man's bizarre legal strategy involved sending marijuana samples to the Department of Justice and the federal courts. Spoiler alert: It didn't work, and now the U.S. Marshals have been informed.

/ FEDERAL

Senate Majority Leader Mitch McConnell (R-KY) continues to express optimism about industrial hemp.

Sen. Tom Carper (D-DE) and Republican challenger Rob Arlett debated marijuana policy.

Sen. Ron Wyden (D-OR) tweeted, "Today, Canada is recognizing what Oregonians and Americans across the country already understand: marijuana prohibition is an outdated, dangerous policy. It's time to bring America's marijuana policy into the 21st century."

Sen. Kamala Harris (D-CA) tweeted, "It's time for the United States to follow suit. Legalizing marijuana at the federal level would make our justice system more fair—it's the smart thing to do and it's the right thing to do."

Assistant House Democratic Leader James Clyburn (D-SC) said that marijuana reform is "not important to me."

Rep. John Yarmuth (D-KY) and Republican challenger Vickie Yates Brown Glisson debated marijuana policy.

Rep. Kevin Cramer (R-ND), currently a U.S. Senate candidate, is pushing the federal government to let marijuana businesses access banks.
"I think it frankly cries out for a federal solution. And this is tough stuff — this is hard stuff to talk about — because I'm a law-and-order congressman, but it's impossible to ignore what's going on… If the federal government itself doesn't do something to sort of at least provide the banking system that allows for greater oversight and regulation, I think we're just setting ourselves up for a bit of a rogue industry rather than a highly regulated one."
Rep. Earl Blumenauer (D-OR) and other elected officials will speak in support of a Missouri medical cannabis ballot measure at an event on Saturday.

Rep. Dina Titus (D-NV) tweeted, "Proud to be endorsed by @NORML. As a member of the House Cannabis Caucus, I will continue my work to increase MJ research, change banking regs, and give vets access to MMJ."

Several members of Congress expressed concern about border issues stemming from conflicting U.S. and Canadian marijuana laws.

/ STATES

New Jersey Gov. Phil Murphy (D) said he hopes the legislature's investigation into sexual assault allegations against an administration official won't prevent lawmakers from being able to legalize marijuana. Separately, lawmakers filed bills to establish a state bank to serve the marijuana industry and to exempt medical cannabis from sales and use taxes. A separate resolution calling on Congress to pass legislation increasing cannabis businesses' access to banks was also introduced.

Guam Gov. Eddie Calvo (R) vetoed a bill that would have given him waiver authority over certain requirements for medical cannabis program.

Louisiana Gov. John Bel Edwards (D) said he opposes legalizing marijuana but supports medical cannabis.

Pennsylvania Republican gubernatorial candidate Scott Wagner implied that marijuana is a gateway drug.

Utah lawmakers began considering a medical cannabis compromise bill, with Republicans mostly on board with the proposal.

North Dakota regulators will begin accepting medical cannabis patient and caregiver applications on October 29.

Michigan regulators will meet on Thursday to consider medical cannabis license applications.

Here's a look at activists' efforts to qualify a medical cannabis measure for Mississippi's 2020 ballot.

Iowa's first medical cannabis facility is preparing to open.

/ LOCAL

A draft Seattle, Washington 2019 legislative agenda says the city supports state legislation to allow marijuana delivery services and cannabis vaping lounges, as well as expunging misdemeanor convictions.

The San Francisco, California Board of Supervisors voted to establish a Cannabis Oversight Committee.

Weatherford, Oklahoma is the target of the fifth lawsuit against local medical cannabis ordinances in the state.

The Adair County, Oklahoma district attorney is dismissing a case against a registered medical cannabis patient who was charged with possession due to apparent confusion over which drug crime statute should apply.

/ INTERNATIONAL

The Canadian government implemented marijuana legalization and also announced a process to expedite the process of pardoning people with past cannabis possession convictions. Prime Minister Justin Trudeau commented on legalization going into effect.
"Promise Made, Promise Kept."
Former Mexican President Vicente Fox tweeted, "Congratulations to the Canadian government on its remarkable leadership in today legalizing the sale and use of recreational cannabis. The first country in the G7 and and an important step in the global adoption of legalized cannabis for medical and recreational use."

/ ADVOCACY

Prohibitionist organization Smart Approaches to Marijuana launched a new microsite it says it will use to track violations of Canada's marijuana legalization laws.

Republican operative Roger Stone says Ohio Gov. John Kasich (R) was "dealing marijuana to other staffers" on Ronald Reagan's 1976 presidential campaign and is now messing up medical cannabis implementation in his state.
The Marijuana Policy Project's Mason Tvert clashed with Fox News's Tucker Carlson in a testy interview.

/ BUSINESS

Marijuana stocks dipped as Canada's legalization went into effect, and by the end of the day a few had risen.

The New York Stock Exchange approved Aurora Cannabis for listing and registration.

The former owner of OG Analytics filed a defamation lawsuit against activists who exposed her ties to white nationalists.

/ CULTURE

Actor Seth Rogen tweeted, "Few moments in my life have brought me pride like I feel today. Canada, I love you.  – one of your smiling citizens."

The Daily Show's Trevor Noah expressed frustration that Canada legalized marijuana before the U.S.
Make sure to subscribe to get Marijuana Moment's daily dispatch in your inbox.
Photo courtesy of Chris Wallis // Side Pocket Images.
GOP congressman visits cannabis store with busload of senior citizens (Newsletter: Oct. 17, 2018)
Dem's memo on passing marijuana bills in 2019; ND legalization oppo outraises supporters; Senator congratulates Canada on legalization
Subscribe to receive Marijuana Moment's newsletter in your inbox every weekday morning. It's the best way to make sure you know which cannabis stories are shaping the day.
Your support makes Marijuana Moment possible…

By starting a $10 per month pledge on Patreon — or about 45 cents per issue of this newsletter — you can help us rely less on ads to cover our expenses, hire more journalists and bring you even more marijuana news.
Chris Hager: "As an attorney representing people victimized by civil rights violations at work and outside of work, I am certain that the legalization of marijuana will continue to challenge our society's norms and progress. I look to use my legal skills and commitment to representing people to further that crucial progress. I look forward to seeing your newsletter and updates."
https://www.patreon.com/marijuanamoment

/ TOP THINGS TO KNOW

Rep. Earl Blumenauer (D-OR) issued a memo to his party's leadership laying out a step-by-step process for how they can pass marijuana legislation in 2019 should they control one or both chambers of Congress.

The congressman is also filing legislation addressing border-related cannabis issues in light of Canada's legalization law going into effect on Wednesday.

In less than a week, the Food and Drug Administration has already received more than 2,000 submissions in response to its request for cannabis rescheduling comments. Marijuana Moment compiled some of the best (and worst).

New North Dakota campaign finance filings show that supporters of the state's marijuana legalization ballot measure are being heavily outraised by prohibitionists.

U.S. Sen. Ron Wyden (D-OR) issued a statement celebrating Canada's marijuana legalization policy going into effect.

Rep. Dana Rohrabacher (R-CA) took time to accompany a literal busload of senior citizens on their trip to a marijuana dispensary.

/ FEDERAL

A Customs and Border Protection official said that a Canadian move to grant pardons for past marijuana offenses wouldn't necessarily shield those individuals from being denied entry into the U.S.

The head of the U.S. Consulate in Calgary met with local business leaders to discuss Canada's legalization of marijuana.

The National Transportation Safety Board is calling on the National Highway Traffic Safety Administration to develop standards for devices police can use  test drivers for drug impairment on the roadside.

Sen. Kamala Harris (D-CA) tweeted, "Reason #6 why you should vote: to decriminalize marijuana at the federal level. Too many lives have been ruined because of our regressive policies."

Rep. Dan Donovan (R) and Democratic challenger Max Rose debated marijuana policy reform.

Rep. Lou Correa (D-CA) said he's hopeful for the prospects of marijuana law reform if Democrats take control of Congress.

/ STATES

Michigan Gov. Rick Snyder (R) signed legislation prohibiting marijuana-infused alcoholic beverages.

New Mexico gubernatorial candidates debated marijuana policy reform.

Rhode Island regulators added autism spectrum disorders as medical cannabis qualifying conditions.

Four New York Assembly committees held a joint hearing on marijuana legalization.

Vermont's Opioid Coordination Council said it is "virtually impossible" to open a safe injection site for illegal drug consumers due to legal obstacles.

Louisiana's first medical cannabis crop is being harvested this week.

Utah Democratic lawmakers will hold a town hall meeting on medical cannabis next week.

Ohio regulators extended the deadline for medical cannabis processor license applicants to submit clarifications on their plans.

Arkansas regulators met to discuss scoring of medical cannabis dispensary license applications and a change in ownership by a cultivation licensee.

Guam regulators made medical cannabis license applications available.

Kentucky regulators held an informational session about applying for industrial hemp licenses.

/ LOCAL

Chicago, Illinois Democratic mayoral candidate Paul Vallas said the city should demand half of the tax revenue from any marijuana sales in city after legalization.

/ INTERNATIONAL

The Canadian government will launch a process to grant pardons to people with past convictions for simple possession of marijuana under 30 grams. Separately, a former Canadian army captain who was in the U.S. waiting to get a green card after marrying an American woman has spent the past 75 days detained because of a decades-old marijuana conviction for which he was pardoned in Canada.

A Thai lawmaker said that the vast majority of members of the public who have weighed in on potential marijuana legislation support reform.

/ ADVOCACY

The Michigan Republican Party criticized Democratic gubernatorial nominee Gretchen Whitmer for supporting marijuana legalization and greater restrictions on tobacco.

The Democratic Party of New Mexico tweeted, "It's important to remember that this future billion dollar industry was opposed by Republicans like Susana Martinez because they couldn't understand the difference between hemp and marijuana."

The Marijuana Policy Project published new voter guides for Illinois, South Carolina and Vermont.

/ SCIENCE & HEALTH

Almost half of the most popular hip-hop and R & B music videos depict marijuana or tobacco consumption, a new study found.

/ OPINION & ANALYSIS

A poll found that Utah voters narrowly support the state's medical cannabis ballot measure, 51%-45%.

A poll found that U.S. likely voters support drug testing lawmakers in their state, 65%-26%.

/ BUSINESS

Terra Tech placed ads in the Wall Street Journal and on Fox & Friends urging President Trump to support marijuana reform.

Acreage Holdings is adding former Canadian Prime Minister Brian Mulroney to its board of directors.

The CEO of Starbucks Corp. said the company has no plans to enter the marijuana industry.

Poynter looks at parts of the marijuana media landscape.
Make sure to subscribe to get Marijuana Moment's daily dispatch in your inbox.