Sen. Booker Pushes Marijuana Amendment To Criminal Justice Bill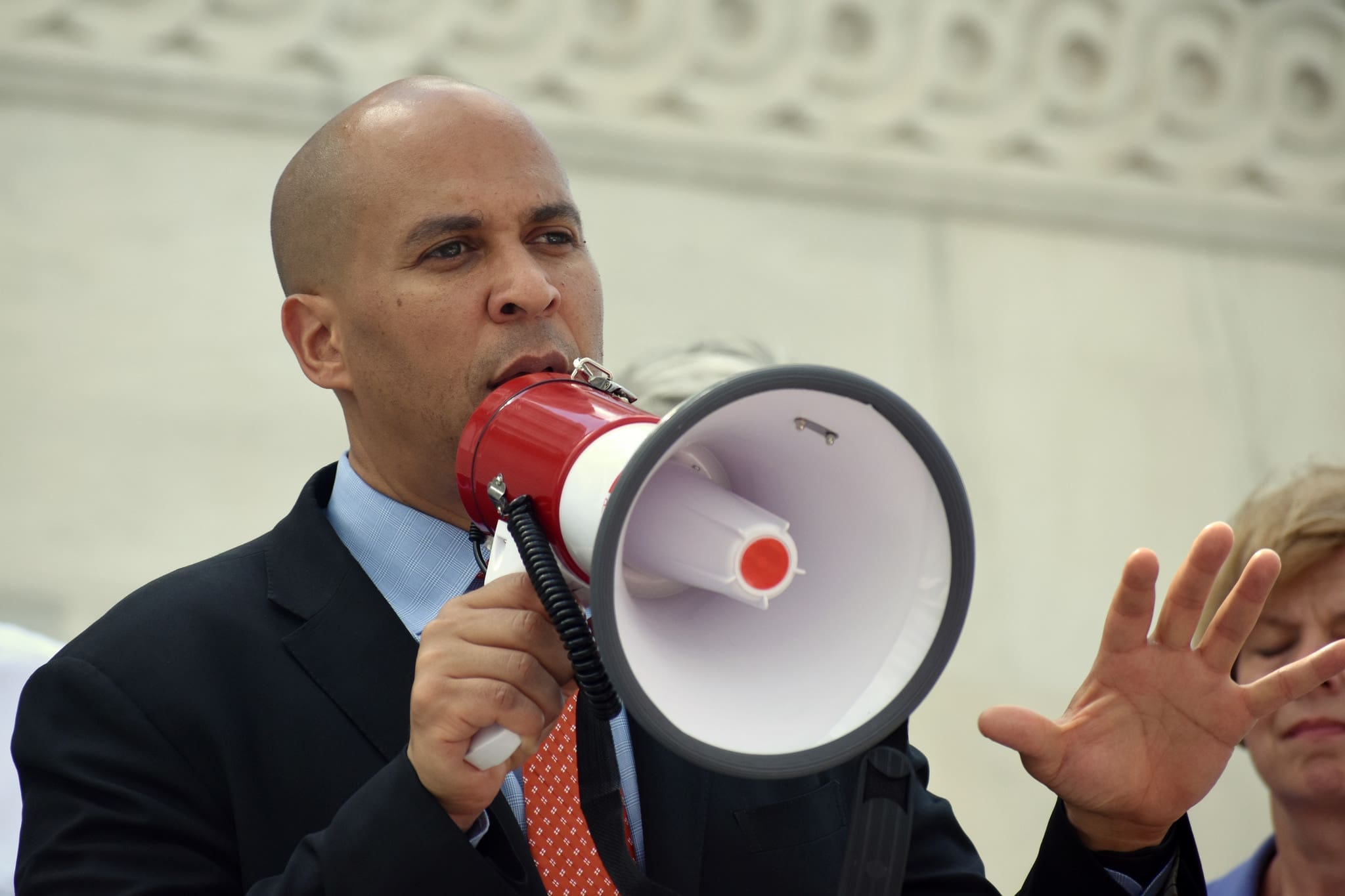 U.S. Sen. Cory Booker (D-NJ) is pushing his colleagues to attach a far-reaching marijuana amendment to criminal justice reform legislation that is advancing with broad bipartisan support.
The amendment, which matches the text of a standalone bill Booker filed last August, is called the Marijuana Justice Act.
The proposal would not only remove marijuana from the Controlled Substances Act so that states could legalize without federal interference, but would also withhold funding from states that maintain prohibition and continue racially disproportionate arrest and incarceration rates for cannabis.
Booker filed the provisions as an amendment to a broad bill on sentencing and prison reform that the Senate Judiciary Committee considered and approved on Thursday.
His amendment would also require federal courts to expunge people's prior marijuana convictions and would let people punished under disproportionately enforced cannabis laws to file civil lawsuits against those states.
Money withheld from states with discriminatory marijuana policies would be used to fund job training and libraries.
Sen. Kirsten Gillibrand (D-NY) became the identical standalone bill's second cosponsor on Wednesday.
Booker and most other senators who filed various amendments to the bill did not force votes on their proposals on Thursday, as the political dynamics of the overall criminal justice reform legislation are precarious in light of strong opposition from U.S. Attorney General Jeff Sessions.
The panel approved the bill by a vote of 16 to 5.
Grassley on 🔥 about AG Sessions opposing criminal justice reform:

"If General Sessions wanted to be involved in marking up this legislation, maybe he should've quit his job as he talked about last November & be a Republican senator — a seat now held by a Democrat from Alabama." pic.twitter.com/PrBHmxlkt6

— Tom Angell 🌳📰 (@tomangell) February 15, 2018
It is possible that Booker and other senators will seek to attach marijuana law reform language when the bill gets to the Senate floor.
Read the full text of Booker's amendment below:
Booker Marijuana Amendment by tomangell on Scribd
Photo courtesy of kellybdc.