Seattle Councilmember Says He'll Introduce Psychedelics Decriminalization Measure By Year's End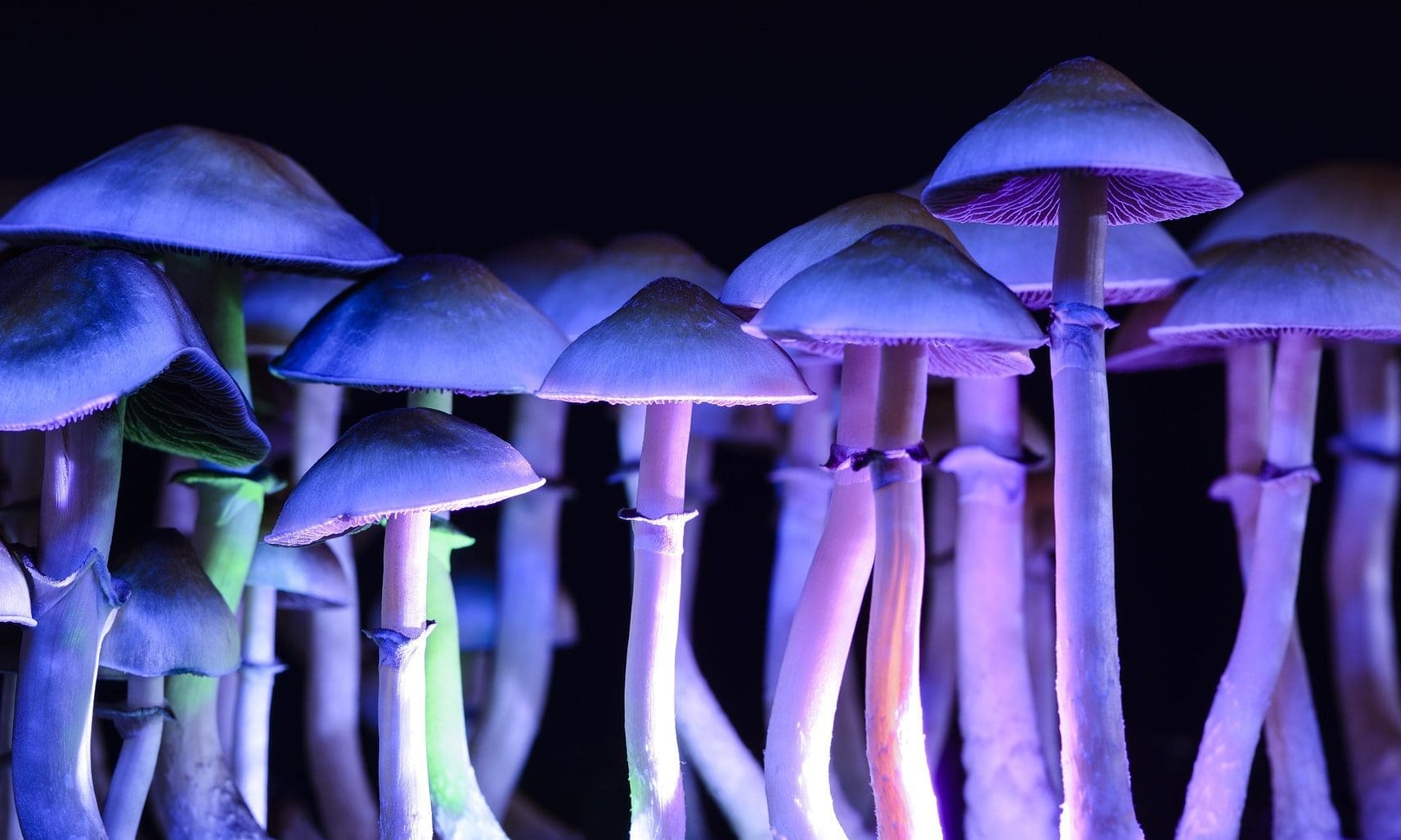 Following a Seattle task force's recommendation that the city decriminalize psychedelics as a possible way of curbing opioid deaths, City Councilmember Andrew Lewis renewed his commitment to introducing an ordinance by the end of this year that would put possession of the substances at the bottom of the city's law enforcement priorities.
"For myself, it is a priority to at least introduce an ordinance this year," Lewis told Marijuana Moment in a recent interview. "And frankly, if there's sort of a consensus and there's lightning in a bottle, I don't think it's inconceivable that an ordinance could be passed this year. I think it's actually pretty reasonable."
Decriminalization of psychedelics—and eventually, all drugs—was one of five policy recommendations unveiled in recent weeks by the Overdose Emergency Innovative Recovery (OEIR) task force, convened and led by the organization VOCAL-WA and other community organizers. Lewis and another councilmember, Lisa Herbold, led a majority of their colleagues in formally asking the task force in June to "add to their work plan an examination of public policy governing psychedelic medicines."
Another group, Decrim Nature Seattle, is calling on the City Council to pass an ordinance decriminalizing psychedelics. The group submitted a draft ordinance earlier this year.
Statewide reform advocates, meanwhile, are gearing up for a push to decriminalize all drugs in Washington through a prospective 2022 ballot measure announced earlier this week.
Lewis hosted a symposium about psychedelics last Wednesday, featuring experts—including doctors, academics, advocates and a person in recovery from substance use disorder—who spoke mostly about the potential therapeutic use of psychedelics and their relatively low risk of harm compared to commonly abused drugs such as opioids.
The councilmember spoke to Marijuana Moment after the symposium to discuss his interest in psychedelics reform, what's ahead for Seattle and the possibility of a state-level policy change. Below is a transcript of the conversation, which has been edited for length and clarity.
Marijuana Moment: To get things started, how did you get involved in exploring decriminalization in the first place? Why is that something that's important to you?
Andrew Lewis: I generally do not think that the criminal legal system is a good place to deal with issues related to addiction and substance dependency. So just as a starting point, I would say that I have a longstanding interest in developing systems where we figure out how we are going to have treatment-based, harm reduction-based approaches to substance addiction instead of carceral or court-supervised regimes. We know now, obviously, there were incredibly strong political and racist motivations behind those that had nothing to do with any kind of policy consideration.
I think that we started—in the '90s and then going into the 2000s—seeing sort of this progressive movement to change to a system of acknowledging treatment is going to be a way we're going to deal with drug policy. But there are still sort of these criminal nexuses, so we're going to do it through court supervised treatment settings. I'm not going to completely write that off. I think that, depending on the model and depending on the judge who's doing it, there can be a lot of success. But it's the culture of that is—it's still hard to do, and there's a lot of space for implicit bias and other things to hamper a system like that to be equitable.
So that kind of brings us to where we are now in sort of this new wave. Like, kind of a public health best practice of diversion completely away from the criminal legal system—decriminalization of possession and use as something that the criminal legal system should not be spending its time on. Speaking very generally, that's kind of my overall view.
That conceded, as I said at the symposium, I really did not know a whole lot before this year, scientifically, about psychedelics. I didn't know necessarily that they weren't addictive. I guess I'd never really thought about it too much. Typically the public policy challenges that we're presented with don't intersect with psychedelics as presenting public policy problems. By that I mean, I don't get emails from constituents that are like, you know, "Some guy, high on psilocybin, just, you know, broke into my car." There's a lot of focus on the public safety and public policy area on meth, on opioids, but there hasn't been as much of disorder associated with these substances.
MM: What led you to get involved with Decrim Nature Seattle and their goal of decriminalizing psychedelics in the city?
AL: Earlier this year, I think all of us on the council got hit up by Decrim Nature sort of individually. And I was really, really impressed by the organization, how they kind of presented their policy goals, the potential of these substances. So I kind of went through this process of incrementally learning more about these substances, by continuing to engage with them, by talking to other experts, talking to other people just in my life, like friends from law school, friends from the city attorney's office, nationally people who I know in public policy—just kind of being like, "Hey, what do you think of this?"
I was expecting, frankly, there'd be a little bit more of a weird stigma or kind of reactive and reflective prejudice based opposition from [broadcast news station] KOMO or local conservative media. I'm sure there's been some grumbling, but I was surprised. I give a lot of credit on that to Michael Pollan and some other writers who are sort of credible messengers for white boomers. There was sort of this consensus of people who you wouldn't necessarily expect that are like, "Oh yeah, totally! Why wouldn't we do that?"
So then I kind of took it to the next level. There was this OEIR task force that was gearing up. I went to my colleague Councilmember Herbold, who chairs the Public Safety Committee. I assume that's probably where this work will go through, actually, and I serve on that committee. So I basically just queued up: "OK, we should get into this, and probably the way we should start is let's get this on the work plan."
I'll be completely honest, our bandwidth is limited as a council. We can only do so much stuff at once. And I don't know if you've noticed that there's a lot of insanely pressing things we're dealing with right now around public safety and almost everything else. So, I'm seeing this taskforce coming along, asked Councilmember Herbold, and she enthusiastically agreed and was like, "Let's ask them formally to incorporate this into their work."
MM: I know you said earlier this year that after the recommendations came in, you would "almost certainly" be introducing an ordinance to make psychedelics the lowest-level law enforcement priority. Is that something you still plan to do?
AL: Yeah, I would say this is my personal goal: to introduce an ordinance like that this year—before the end of this year. And I feel comfortable saying that on the record. There's other things beyond my personal control in terms of queuing up exactly how quickly that can happen, mostly due to the fact that we're butting up against budget. For myself, it is a priority to at least introduce an ordinance this year.
And frankly, if there's sort of a consensus and there's lightning in a bottle, I don't think it's inconceivable that an ordinance could be passed this year. I think it's actually pretty reasonable.
MM: How does this fit in with state-level reform? The approach you're describing seems to sort of parallel what [City Attorney] Pete Holmes's office did with respect to deprioritizing cannabis possession before it was legalized at the state level.
AL: Yeah, exactly. And expectation-setting is really important, because what I tell people all the time, they're like, "Oh, Seattle's gonna decriminalize," and I'm like, "Yeah, I mean, we sort of will." I have to keep saying that we can't, strictly speaking, do it to the extent of what I think people are expecting.
But the state can, and I honestly think we're in a position where I think we could see movement pretty quickly from the state. Let me put it this way: I am not getting beat up a lot by constituents that are emailing saying, you know, "The streets are going to run wild with people that are strung out on psychedelics!" For that reason I think that you could conceivably see the legislature do it without punting it to the voters.
MM: You feel that way even after seeing how lawmakers handled both the state Supreme Court's decision in Blake and the bill last session that would have removed penalties around possession and funded treatment?
AL: Yeah, I mean, I think it's hard to look at last session for too much precedence. Mostly because that kind of came through at the end of the session; it was kind of rushed. Frankly, it's a heavy lift. You're the legislature, tasked with completely redesigning our social contract around how we treat substance dependency. But then it's like, you have to reconcile that new system with how the criminal legal system interacts with it.
I think you were seeing that towards the end, where you've got some great leaders in the legislature like [state Sen.] Manka Dhingra. If we could just make Sen. Dhingra the czar mandating from on high how that system would work, there are a few people who better understand how you could create a system that harmonizes the interplay between the criminal legal system and treatment regimes or whatever. But she had to grapple with a lot of people who don't want to look soft on crime and people that just frankly didn't have the bandwidth to download that many that much of a systems redesign issue in such a short amount of time.
I'll tell you what I've been surprised by—and maybe it's all happening behind the scenes so I just haven't seen it—but I thought there'd be a lot more work during interim to parse things out. Maybe I'm just not privy to it. But I do think that there is going to be some appetite for at least doing some kind of psychedelic carveout. I do think at a certain level, we should be able to grab low-hanging fruit when we can, if there's a consensus, because there are really big implications for psychedelics.
MM: One of the things some of us saw we might see in the early OEIR recommendations was something about safe consumption sites. You might know that Rhode Island just passed a pilot program this session. Is that something that, as a councilmember, is on your radar at all for Seattle?
AL: The council has funded safe consumption sites several times. And I support them, a majority of my colleagues support them. I think it's certainly part of the answer to reduce the harm from public opioid use and to save people's lives. But in the United States generally there's all sorts of massive friggin' barriers that you're well aware of. The legal status of a lot of these schemes is in flux.
So all of that is to say, the council continues to pass proposals to do it, and it continues to run into implementation problems from the executive. I think that's probably the cleanest way to put it. And I don't think it's from a lack of interest from the executive, I think that they're trying. It's just that there's all sorts of legal and practical hurdles to getting stood up. Obviously we had a completely wasted four years from the Trump administration, which was, of course, incredibly hostile to the concept. I think that's just where it is. I do think there'll be more recommendations that will be promulgated from the task force.
Washington State Activists Announce 2022 Drug Decriminalization Ballot Campaign
California Officials Have Failed To Seal Thousands Of Marijuana Conviction Records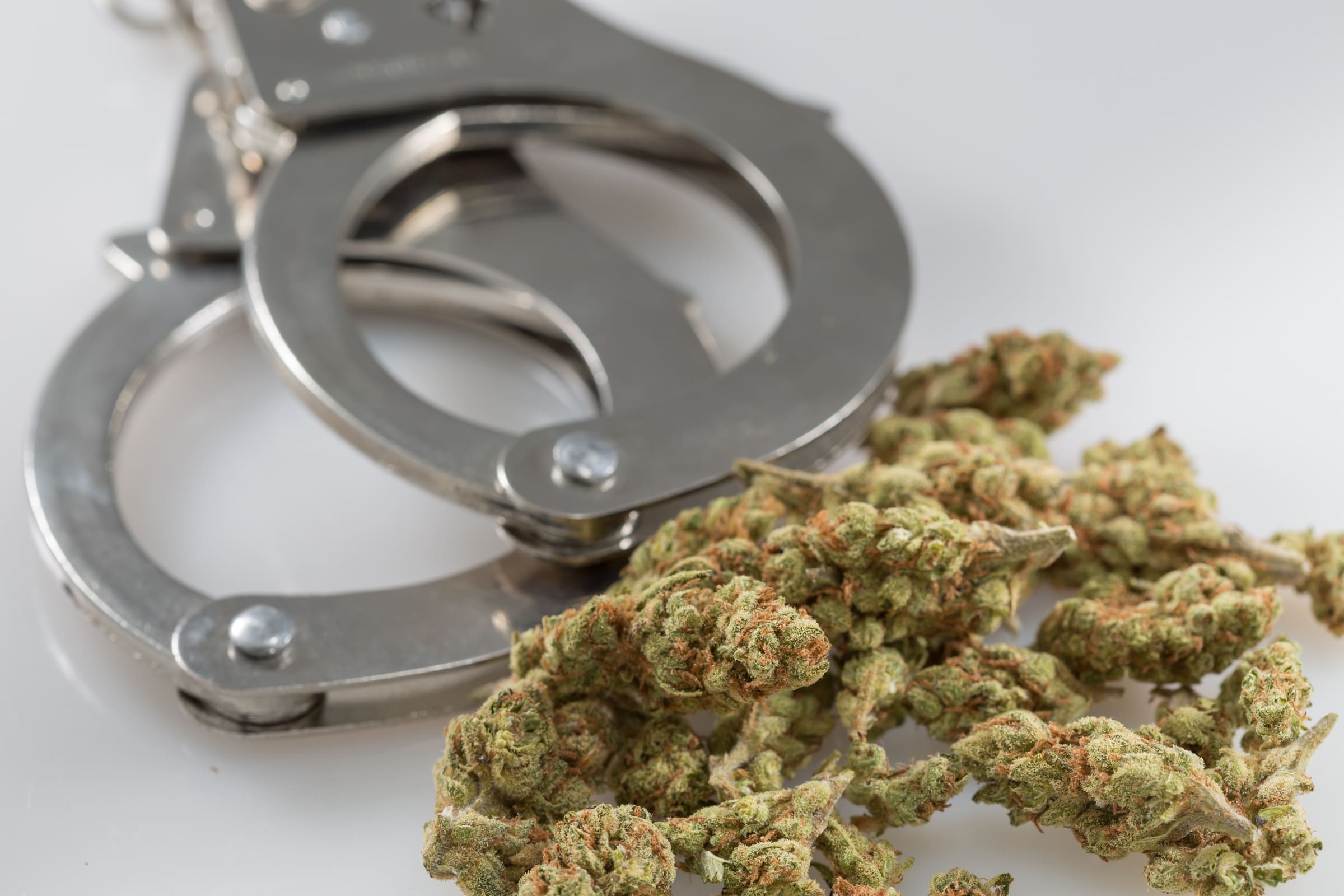 "There are a ton of paper records. Courts we know are dealing with that in various ways."
By Alexander Lekhtman, Filter
Nearly five years after California voters legalized marijuana, potentially hundreds of thousands of residents still have publicly available cannabis-related criminal records that the law requires to be sealed—even though the state passed a bill to address this three years ago. While this continues, people's cannabis convictions can still be searched by employers and police, leaving them vulnerable to discrimination and targeting.
Former Governor Jerry Brown signed Assembly Bill 1793 into law in September 2018. Known as the "Bonta bill," after its lead sponsor (current Attorney General Rob Bonta), this created "automatic sealing" for cannabis criminal records. It required prosecutors in the state Department of Justice to review records dating back over 40 years, and was meant to provide justice for people who'd been arrested, convicted or sentenced on charges that would no longer apply post-legalization.
But the deadline for California to complete this sealing process—July 2020—passed over a year ago. And California residents, advocates and officials reached by Filter confirmed, to different degrees, that the state has failed to honor its promise to provide justice for people with cannabis records, who are disproportionately people of color. Disappointingly, even California government officials can't give exact details on how many people are affected.
Expunging a record usually means it is permanently destroyed, while sealing—which is what California does—merely hides it from public view or from being searched. In either case, it's an urgent need.
Having a criminal record makes it legal for employers, banks and schools, among others, to discriminate against you. There are over 44,000 different forms of sanctioned discrimination against people with records, in all areas of life. And the dangers are even greater for immigrants in the US; a simple drug possession violation can subject undocumented immigrants, and even legal permanent residents, to deportation.
In California, the legal non-medical cannabis market is already valued at $5 billion and growing fast. It is absurd that while businesses can sell cannabis as legally as an iPhone, people can still have their cannabis records searched when applying for a job.
Why Advocates Sought Automatic Record-Sealing
Perhaps the biggest barrier with expungement and sealing in general is that too many people with cannabis records remain in the dark about this whole process and what their rights are. That's why advocates call for legislation like the Bonta bill, making the process automatic.
"Expungement is not really straightforward," Felicia Carbajal, programming director for National Expungement Works (NEW), told Filter. NEW has worked for over three years to share education and support for expungement all over the US.
"So many people don't know that they're eligible," she continued. "I imagine a lot of the folks who have those convictions aren't running to their local agencies to get this taken care of, nor are they taking it upon themselves to do it because it is arduous. It's not an easy process if you've never filled out forms or if you're operating from a space of trauma. Many times people from historically-underserved communities get so underwhelmed when they're put in these situations."
California offers the option of sealing your record manually. But this puts a burden on impacted people. Carbajal noted that someone in Los Angeles County might have to pay $200 in various fees to seal a record, in addition to extra costs like missing work, paying for gas or obtaining legal support. "If folks have to decide between eating and taking care of an expungement … it's not a priority."
The difficulties of manual record sealing, especially for low-income residents, led to the movement for "automatic" sealing in California. Governments that now admit the injustice of marijuana prohibition ought to do the hard work to clear these records, goes the reasoning—not impacted people.  
Despite the software's convenience, there are problems algorithms can't yet solve, like political stonewalling.
In January 2018, months before California's legislature passed the Bonta bill, then-San Francisco District Attorney George Gascón became the first in the state to jump-start the automatic sealing movement. He announced his office would take action to seal and reclassify thousands of cannabis records dating back to 1975.
In May 2018, Gascón's office partnered with Code for America, a digital technology nonprofit. The company developed a software, "Clear My Record," which vastly sped up the process: It reads thousands of criminal records, identifies those eligible for sealing, and submits them to the DA in a matter of seconds.
This innovation has helped DA offices throughout California—and in other states like Illinois—to process tens of thousands of cannabis records at a time. But despite its convenience, there are problems algorithms can't yet solve, like political stonewalling.
Why Has Automatic Expungement Ground to a Halt?
Here's what was supposed to happen under the Bonta bill.
First, the DOJ was required to identify which records were eligible for sealing, and which sentences could be reduced. The state's courts estimated about 220,000 cannabis convictions, in total, would be eligible.
The DOJ was then required to file a petition for each eligible case—a request to seal a record or reduce a sentence—to district attorneys in each of California's 58 counties, by July 2019. 
The DAs then had one year to approve or reject these petitions, by July 2020. Finally, county courts would have to seal the approved records and inform the DOJ, whiich would then update its own database of records.
"Nobody knows—I don't care who you ask, that's the answer."
So what has gone wrong with a process designed to protect hundreds of thousands of people?
"Nobody knows—I don't care who you ask, that's the answer," William Armaline, human rights director at San José State University, told Filter. "We don't actually know right now the status of these clearance efforts across the state." Armaline was part of the local movement that fought to seal over 11,000 cannabis records in Santa Clara County.
Nonetheless, sources described to Filter some of the various different causes, and potential causes, of this failure. These include inaction from county courts, and the COVID-19 pandemic slowing down government functions.
Record-Keeping Differences Cause Chaos
The California Department of Justice (DOJ) keeps a "criminal record repository" where it records each person with a record throughout the state. County trial courts, meanwhile, keep records of specific cases.
So if someone were convicted of three misdemeanors in Los Angeles County, there would be one record at the DOJ which lists those three convictions—but three different records in the LA court system. Even if the DOJ seems to have largely fulfilled its first obligation of filing petitions to the counties, the sheer complexity of matching records from these different systems seems to have been one factor in the delay.
"There are aspects of record-keeping in California that made this all incredibly complicated to do and measure in terms of finding the status of this," Armaline said. "There is differentiation between records held at DOJ, and various forms of records held in the individual counties that have different histories in terms of records."
"Some [counties] have records older than others, some have old paper systems, others got rid of it … the differences are boringly long and complicated."
Others who have worked with the counties agreed. "There is definitely room for error in the record-keeping, given there are multiple places where the records are held," Alia Toran-Burrell, an associate director for Clear My Record, told Filter. "Ideally, what is in the courts' records matches the DOJ's records, but that's not always the case."
And those who work for the counties also shared this concern. "Record-keeping agencies like ours went through different systems in time," Ruben Marquez, assistant public defender for Los Angeles County, told Filter. Marquez worked with the LA DA's office to clear over 66,000 cannabis records. He estimates over 90 percent of them were felonies.
"One of the issues we had to keep circling back on was identifying all the potential eligible cases for dismissal," he said.
And different counties have taken different approaches to these problems.
"There are a ton of paper records," Toran-Burrell said. "Courts we know are dealing with that in various ways. Some felt like they need to take those paper records and digitize them in order to clear them. Other courts are contemplating not doing anything with the paper records because for background check purposes, people are not accessing the paper records … so it's less of a barrier for folks. If the paper records are not impeding people's lives … nothing would need to be done except for court staff not to disclose them."
Are District Attorneys Dragging Their Feet?
Since September 2019, Clear My Record has been available for all California district attorneys to use free of charge. Toran-Burrell estimates that about 40 percent of the state's DAs have used the tool. Some chose not to, she said, simply because they have their own record-keeping processes. Asked if any of the DAs were resistant in any way towards doing this work, Toran-Burrell had nothing bad to say about them.
However, California's DAs have sometimes worked hard to delay record-sealing. In Santa Clara County (San José), for example, DA Jeff Rosen refused for years to clear 11,500 cannabis records, ignoring local activists and even turning down free help from Code for America. He finally acted to seal the records in April 2020, at the height of the pandemic.
And in Los Angeles, former DA Jackie Lacey objected to the sealing of over 2,100 cannabis records. She argued they weren't eligible, based those people's prior convictions for other offenses. The public defenders' office has objected—but even with a new DA in place, the problem isn't fully resolved. (The new DA, ironically, is George Gascón, formerly of San Francisco.)
How many other counties throughout California have also made such oversights? It's impossible to know.
"A number of those cases, we've continued working with the DA's office and have gotten them dismissed," Marquez said. "There are some remaining, but we've continued to talk with their office. It is our hope the new DA leadership will dismiss the smaller number of remaining cases."
Just to show how confusing all of this is: On September 27, Gascón's office announced it had identified about 60,000 eligible cannabis records dating back 30 years in Los Angeles County. These county records are separate from the 66,000 records that former DA Lacey addressed, which were only taken from the state DOJ database. 
That means roughly twice as many cannabis records should have been sealed as the former DA actually acted on. How many other counties throughout California have also made such oversights? It's difficult to know.
The Courts' Delays
Toran-Burrell believes that DA's offices throughout California have largely done their job to approve (or reject) cannabis records for sealing. The last hurdle is the courts, she said.
Marquez agreed with this, and speculated that the failure of the courts to act—together with the failure of the DOJ to update its own records in cases where courts have sealed records—has delayed justice for thousands.
"It's theoretically possible that the DOJ met its burden in notifying the prosecution, the prosecution met its burden in notifying the public defenders offices in terms of what charges if any they would object to, and that cases were dismissed by the [local county] court," he said. However, "It's possible that there were delays by the [county] Superior Courts in updating their records, and it's possible there were delays by the DOJ in updating their records."
"We were hoping courts would prioritize clearing records; we just don't know if that's happened."
"The law did not give a deadline to courts," Toran-Burrell said. "It just said courts have to update their records […] Assuming district attorneys have done their role, it's now in the courts' hands."
"Last year we tried to reach out to courts to find out the status of record clearance and it was pretty challenging getting info from courts about what's going on," she continued. "We acknowledge of course that COVID has been a massive challenge for everyone … at the same time, given the economic implications of COVID, people's records being cleared is super-important for economic recovery. We were hoping courts would prioritize clearing records; we just don't know if that's happened."
Court representatives from Fresno, San Bernardino and Orange Counties did not respond to Filter's requests for comment by publication time. All three counties have currently or previously banned nonmedical cannabis sales, as have over half of counties statewide.
After publication, the Orange County Court contacted Filter to confirm that the local DA's office completed its petition to seal thousands of cannabis records, which the court granted. The court notified the state, as required. But for cases that could not be identified in its system, it returned them to the DA for further action.
The Path Forward: Will Lawmakers Take Action?
Reached by Filter, a press representative of the California Attorney General's Office declined to give specifics about statewide progress on marijuana record-sealing.
"We defer to local agencies on the status of these updates and the challenges they are facing," they said. "We are also unable to speak to what is being released by local agencies, but for awareness, none of our records are publicly searchable."
Filter also contacted the Judicial Council of California, which oversees the state's court systems.
"We don't have this info—you'd have to go to each of the state's 58 courts," said Peter Allen of the Judicial Council. "Issues courts have identified to us include processing delays associated with the pandemic, such as receiving data from the DOJ or safely pulling old case records from off-site storage."
Allen confirmed that some courts have had trouble retrieving older criminal records, while others are working to electronically report records all at once.
According to a December 2018 budget document obtained by Filter, the Judicial Council estimated that about 220,000 marijuana convictions in the entire state would be affected by the Bonta bill. They requested from the legislature a total of about $17 million spread over two years, to help county courts pay the costs of processing marijuana record clearance and reduction. The legislature agreed to the full budget request.
The money and tools for California to fulfill its promise would doubtless materialize if the political will existed.
The path forward from here is unclear. It's possible the only solution is for the legislature to somehow force the courts to complete this process. The same Rob Bonta who first wrote the expungement bill is now California's top law enforcement official—potentially a powerful platform to help finish the job he started. And Governor Gavin Newsom, who just won a divisive recall election to keep his job, could also go to bat on this issue for his voters.
The money and tools for California to fulfill its promise would doubtless materialize if the political will existed. Its leaders just need to focus on the problem—for the sake of all the people who were wrongly targeted to begin with.
This article was originally published by Filter, an online magazine covering drug use, drug policy and human rights through a harm reduction lens. Follow Filter on Facebook or Twitter, or sign up for its newsletter.
Bank Of America Cancels Account Of Marijuana And Psychedelics Research Institute Registered With DEA
States Promote Federal Hemp Survey Being Mailed Out This Week To More Than 20,000 Farmers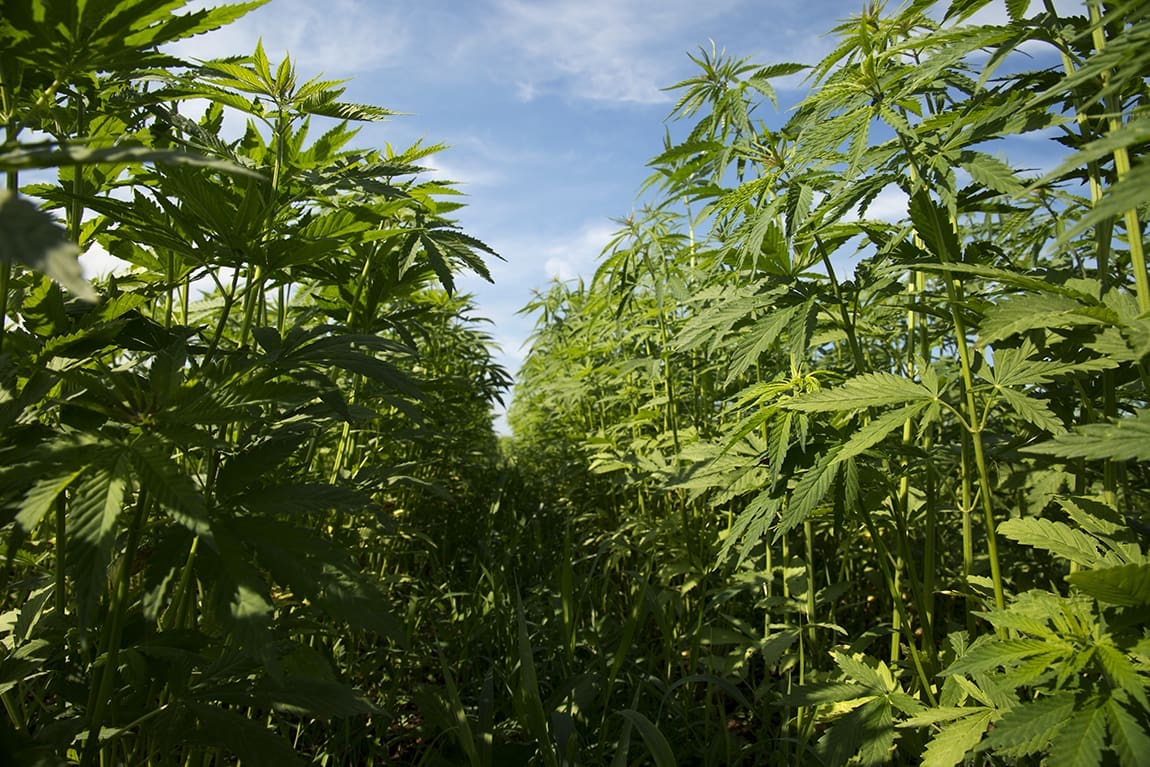 The U.S. Department of Agriculture (USDA) is officially beginning a nationwide survey of hemp producers this week, and state officials are working to make sure farmers in their jurisdictions participate.
The survey, which USDA began mailing out on Monday, asks producers about issues such as outdoor cultivation, acreage for operations, primary and secondary uses for the crop and what kinds of prices producers are able to bring in. The questionnaire lists preparations such as smokeable hemp, extracts like CBD, grain for human consumption, fiber and seeds as areas the department is interested in learning about.
After requesting permission from the White House earlier this year to conduct the survey of 20,500 hemp farmers, the agency's National Agricultural Statistics Service (NASS) announced in August that the forms were being finalized to be filled out via mail or online. Now, the survey is officially in the mail and the agency is accepting responses on its website.
The 2021 Hemp Acreage and Production Survey is in the mail! The @usda_nass #hemp survey results could help inform your decisions about growing, harvesting, and selling hemp. Check your mailboxes and respond online at https://t.co/MvrGnUX1Xt pic.twitter.com/UUSoM79ggy

— National Agricultural Statistics Service (@usda_nass) October 18, 2021
The questionnaire also goes over whether farmers are hand-trimming the hemp they produce, if they plan to extract cannabinoids or terpenes from the crop, what kind of yields they've harvested and how they obtain the seeds and clones they use.
Check your mailboxes Maryland hemp growers!📬

The @usda_nass has sent out the 2021 Hemp Acreage and Production Survey. Responses could help inform your decisions about growing, harvesting, and selling hemp.

💻Once your letter is received, respond online: https://t.co/xDaW3YjSRO pic.twitter.com/rZmy8RBK0S

— Maryland Department of Agriculture (@MdAgDept) October 18, 2021
Meanwhile, state agriculture departments across the country are encouraging local farmers to take part, and for good reason. The more respondents in each state, the bigger its hemp market will look and there will be more data will be available to analyze its needs. States with a lot of active hemp farmers may be seen as more attractive to investors in the industry and to ancillary businesses that serve producers of the crop. There may also be a greater likelihood that federal officials will see that state as a promising market for hemp—likely increasing the chances that businesses that are located there will win grants or other assistance.
Already, agriculture departments from states like Maryland, Minnesota, New Mexico, North Carolina, Oregon, South Dakota, Texas, Virginia and Washington State have made social media posts calling attention to the survey.
The hemp survey will collect information on the total planted and harvested area, yield, production and value of hemp in the United States #TexasAgricultureMatters https://t.co/JAkD36r87w

— Texas Agriculture (@TexasDeptofAg) October 14, 2021
This October, USDA's National Agriculture Statistics Service (NASS) will mail its first Hemp Acreage and Production Survey, which will collect information on the total planted and harvested area, yield, production, and value of hemp in the US. https://t.co/pq8pMQuORh pic.twitter.com/3gZ6aQH6q7

— VDACS (@VaAgriculture) October 7, 2021
"This inaugural hemp survey will establish a necessary benchmark and provide critically-needed data for the hemp industry," said Kevin Barnes, acting administrator of USDA's NASS, said in a press release. "The information collected can help inform producers' decisions about growing, harvesting, and selling hemp as well as the type of hemp they decide to produce. The resulting data will also foster greater understanding of the hemp production landscape across regulatory agencies, producers, state and Tribal governments, processors, and other key industry entities."
(2/2) Producers may complete the survey online at https://t.co/RMhgJhFA2e or they may complete and return the survey by mail using the return envelope provided. Frequently Asked Questions about this inaugural survey are now available at https://t.co/VeM1u8WZQ7.

— NM Department of Ag (@NMDeptAg) October 18, 2021
Responses need to be submitted online or mailed back by October 25, and the department plans to publish the results on February 17 of next year.
Today @usda_nass will send its first #Hemp Acreage & Production Survey to MN producers. The hemp survey will collect info on total planted & harvested area, yield, production, & value of hemp. Recipients are asked to respond by 10/25. More info at: https://t.co/NSRjSw2vVx #MNAg pic.twitter.com/c4sf3riaH1

— MN Agriculture Dept (@MNagriculture) October 18, 2021
On Oct. 18, the @USDA National Ag Stats Service is launching a new survey to look at hemp production in the US! The survey will look at total planted & harvested area, yield, production & value of hemp in our country. Learn more below! #NCAgriculture https://t.co/b2KYE13oOk pic.twitter.com/3PvVpWrd3i

— NCDA&CS (@NCAgriculture) October 6, 2021
USDA initially published a notice about its intent to secure White House permission to conduct the survey in February.
Last year, USDA announced plans to distribute a separate national survey to gain insights from thousands of hemp businesses that could inform its approach to regulating the industry.
That survey is being completed in partnership with National Association of State Departments of Agriculture and the University of Kentucky. The department said it wanted to learn about "current production costs, production practices, and marketing practices" for hemp.
On Oct. 18, USDA's @usda_nass will be sending its first Hemp Acreage and Production Survey to SD producers. The hemp survey will collect information on the total planted and harvested area, yield, production, and value of hemp in the U.S.

For more info: https://t.co/RZ2HyP2veZ

— SD DANR (@SD_DANR) October 15, 2021
Frequently Asked Questions for @usda_nass's 2021 Hemp Acreage and Production Survey are now available. Beginning Oct. 18, the survey will collect info on the total planted and harvested area, yield, production, and value of #hemp in the United States. https://t.co/OY202xpBdM pic.twitter.com/LpAb9lwJ1k

— Oregon Dept. of Ag (@ORagriculture) September 7, 2021
Hemp was federally legalized via the 2018 Farm Bill.
There's still much to learn about the burgeoning market, even as USDA continues to approve state regulatory plans for the crop. Most recently, the agency approved a hemp plan submitted by Colorado, where officials have consistently insisted that the state intends to be a leader in the space.
While USDA's final rule for hemp took effect on March 22, the agency is evidently still interested in gathering information to further inform its regulatory approach going forward. Industry stakeholders say the release of the final rule is a positive step forward that will provide businesses with needed guidance, but they've also pointed to a number of policies that they hope to revise as the market matures such as USDA's hemp testing requirements.
@USDA is conducting the first Hemp Acreage and Production Survey. Starting TODAY, #hemp growers can log in and complete the survey online, using the survey code received in the mail. https://t.co/dmWIZXyzPq pic.twitter.com/cmoAKrbE4B

— Washington State Department of Agriculture (@WSDAgov) October 18, 2021
The federal Small Business Administration's Office of Advocacy expressed a similar sentiment in a blog post in February, writing that it is "pleased with some of the changes that [USDA] has made to the rule, as they offer more certainty and are less burdensome to small farmers," but "some concerns remained unaddressed in the final rule."
USDA announced in April that it is teaming up with a chemical manufacturing company on a two-year project that could significantly expand the hemp-based cosmetics market.
Last month, USDA said it is teaming up with university researchers to figure out the best ways to keep weeds out of hemp fields.
Meanwhile, members of Congress continue to work on further changes to federal hemp policy.
Farmers Switch From Raising Chickens For Slaughter To Growing Hemp With Help Of Animal Advocacy Group
Photo courtesy of Brendan Cleak.
Oakland Psychedelics Activists Launch Initiative To Legalize Community-Based Sales With Support From City Council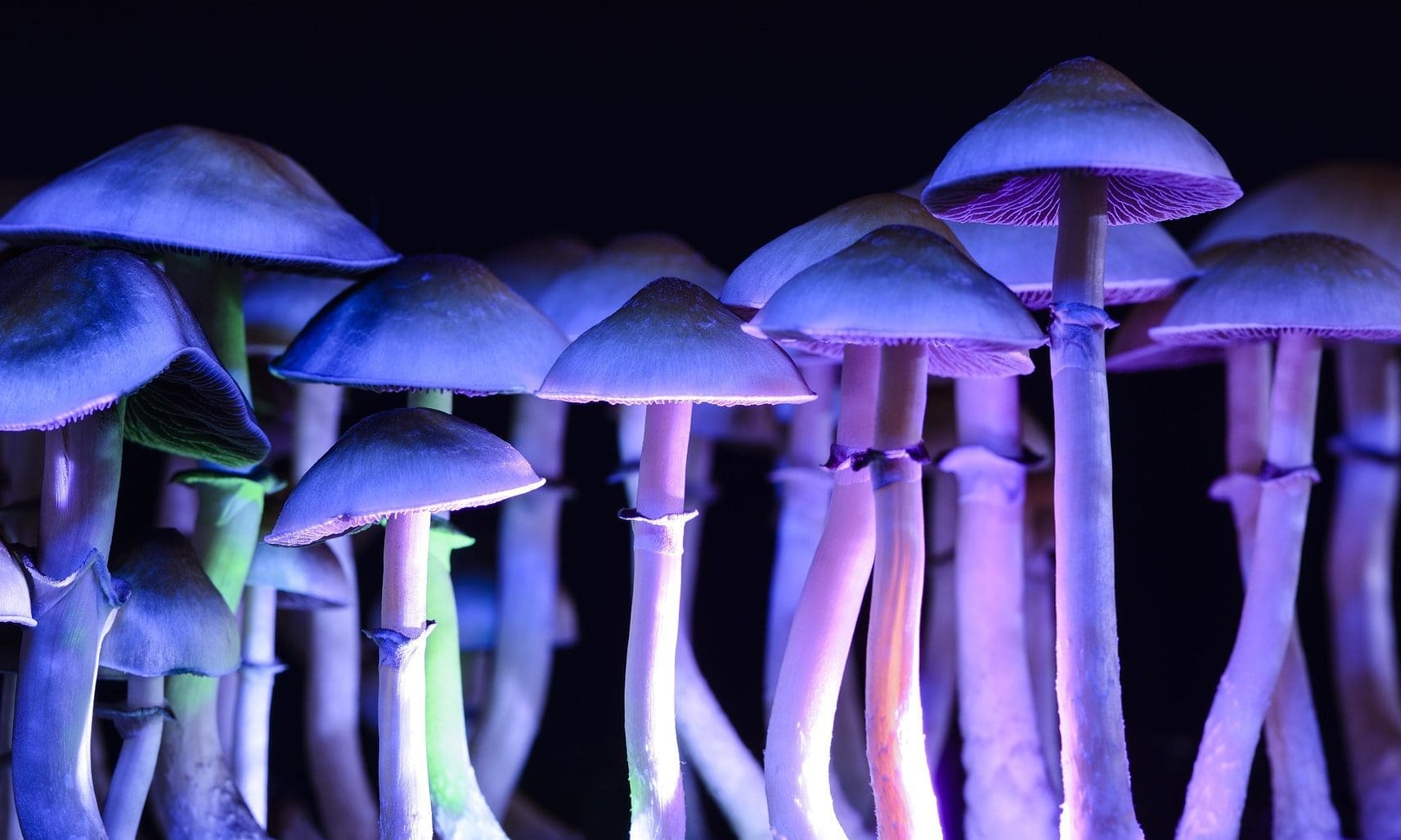 Oakland activists are hoping to expand upon the city's current psychedelics decriminalization ordinance by creating a community-based model through which people could legally purchase entheogenic substances from local producers.
In 2019, the California city became the first in the U.S. to broadly decriminalize a wide range of psychedelics like psilocybin and ayahuasca.
Now, advocates are announcing a "Go Local" Legislative Initiative to build upon their progress, and they have the backing of a key member of the City Council. Essentially, they are staging a year-long project to solicit feedback on how best to provide people with lawful access to entheogenic substances, leading up to the planned introduction of city-level legislation that would accomplish that goal in 2022.
Decriminalize Nature and related groups have been behind a multitude of local psychedelics reform efforts across the country, enacting decriminalization ordinances in cities in states like California, Massachusetts, Michigan and Washington.
Building upon the initial Oakland decriminalization of the personal use and cultivation of entheogenic plants and fungi, local lawmakers there approved a second resolution in late 2020 that urges California legislators to allow local jurisdictions to permit healing ceremonies where people could use entheogenic substances.
Advocates are now preparing to push Oakland to make the move on its own in the interim.
Carlos Plazola, chair of Decriminalize Nature, told Marijuana Moment in a phone interview last week that "part of [the future legislation] is sales and distribution and testing and holding space" for psychedelics ceremonies. But unlike with cannabis commercialization that's been enacted in California and elsewhere, this would be focused on support the local economy, he said.
By doing so, "you actually do bring other values into the equation beyond profiteering, because it becomes part of the story that people want to support in the community," Plazola said.
The process of drafting the legislation, which will be championed by Councilmember Noel Gallo (D), will begin with a series of public workshops and getting input from stakeholders and advocates across the country. The goal is to have a measure presented to the Oakland City Council early in the summer of 2022. And, ideally, other activist chapters in additional cities across the U.S. will follow suit, Plazola said.
Here's an outline of possible reforms that are being considered for the forthcoming legislation: 
Examples of Zoning Changes
Change residential zones to allow small scale commercial agriculture
Change mixed used commercial zones to allow indoor nursery, testing labs, and distribution
Allow community-based gatherings in residential and commercial zones
Examples of business taxation and permitting changes
Local residency requirements
Fee waivers in low-income census tracts
No limits on number of business permits
Fee waivers for non-profit businesses
Permit fees used to provide business training for people who live in low-income census tracts
Examples of New Regulations
Creation of sacred plant adult farmer's market permits
Limits on sizes of cultivation areas
Limits on investors with primary residency outside of Oakland
Limits on size of investments
Zoning and building permit processes to fit into existing, non-cannabis, processes. Cannabis process for permitting and building permit processing too onerous. Fit into food or agriculture existing processes.
No limits on number of local businesses engaging in sales of entheogens. Sales only in business mixed use business districts, and adults only allowed if sold in retail spots
No local consumption of entheogens where sales occur
Examples of disincentives to outside control and value extraction
Limits on outside capital allowed
All capital must originate from within Oakland city limits, proof of residency required
Only cannabis dispensaries with 100% local ownership to qualify for sales of entheogens
No sales of synthetics in powder form.
All products must identify local source of cultivation and production. "grown by: _____"  "produced by_____" "tested by ________". All must be local Oakland locations.
Allowable products include original plant materials, actual plants or fungi in wet or dry form, mixed teas or elixirs, or powder form one step from dried material (i.e. No synthetics from extracted molecular compounds).
"Our indigenous ancestors have used these plant medicines safely and successfully for thousands of years, despite efforts to oppress and extinguish their use," Gallo said in a press release. "So, it makes sense that the benefits of the discovery or rediscovery of the healing power of these entheogens by the west are enjoyed first and foremost by indigenous people, communities of color, and local communities, in general."
Beyond Oakland, local officials in two other California cities— Santa Cruz and Arcata—have effectively decriminalized a wide range of psychedelics
Statewide, a bill to legalize psychedelics in California advanced through the Senate and two Assembly committees this year before being pulled by the sponsor to buy more time to generate support among lawmakers. The plan is to take up the reform during next year's second half of the legislative session, and the senator behind the measure says he's confident it will pass.
California activists are separately collecting signatures for a ballot initiative to legalize psilocybin mushrooms in the state.
Outside of the state, psychedelics reform is being pursued by legislators and activists across the country.
Seattle's City Council recently approved a resolution to decriminalize noncommercial activity around a wide range of psychedelic substances, including the cultivation and sharing of psilocybin mushrooms, ayahuasca, ibogaine and non-peyote-derived mescaline.
Detroit could be one of the next to enact a policy change, with voters set to weigh in on a local ballot measure next month to decriminalize entheogenic substances.
At the same time that local advocates are pursuing reform, a pair of Michigan state senators introduced a bill last month to legalize the possession, cultivation and delivery of an array of plant- and fungus-derived psychedelics like psilocybin and mescaline. If voters in the state's most populous city approve the local measure, it could make state lawmakers take a more serious look at broader reform.
Also in Michigan, the Grand Rapids City Council approved a resolution last month calling for decriminalization of a wide range of psychedelics. The Ann Arbor City Council has already elected to make enforcement of laws prohibition psychedelics like psilocybin, ayahuasca and DMT among the city's lowest priorities—and lawmakers recently followed up by declaring September Entheogenic Plants and Fungi Awareness Month.
After Ann Arbor legislators passed that decriminalization resolution last year, the Washtenaw County prosecutor announced that his office will not be pursuing charges over possessing entheogenic plants and fungi, "regardless of the amount at issue."
—
Marijuana Moment is already tracking more than 1,200 cannabis, psychedelics and drug policy bills in state legislatures and Congress this year. Patreon supporters pledging at least $25/month get access to our interactive maps, charts and hearing calendar so they don't miss any developments.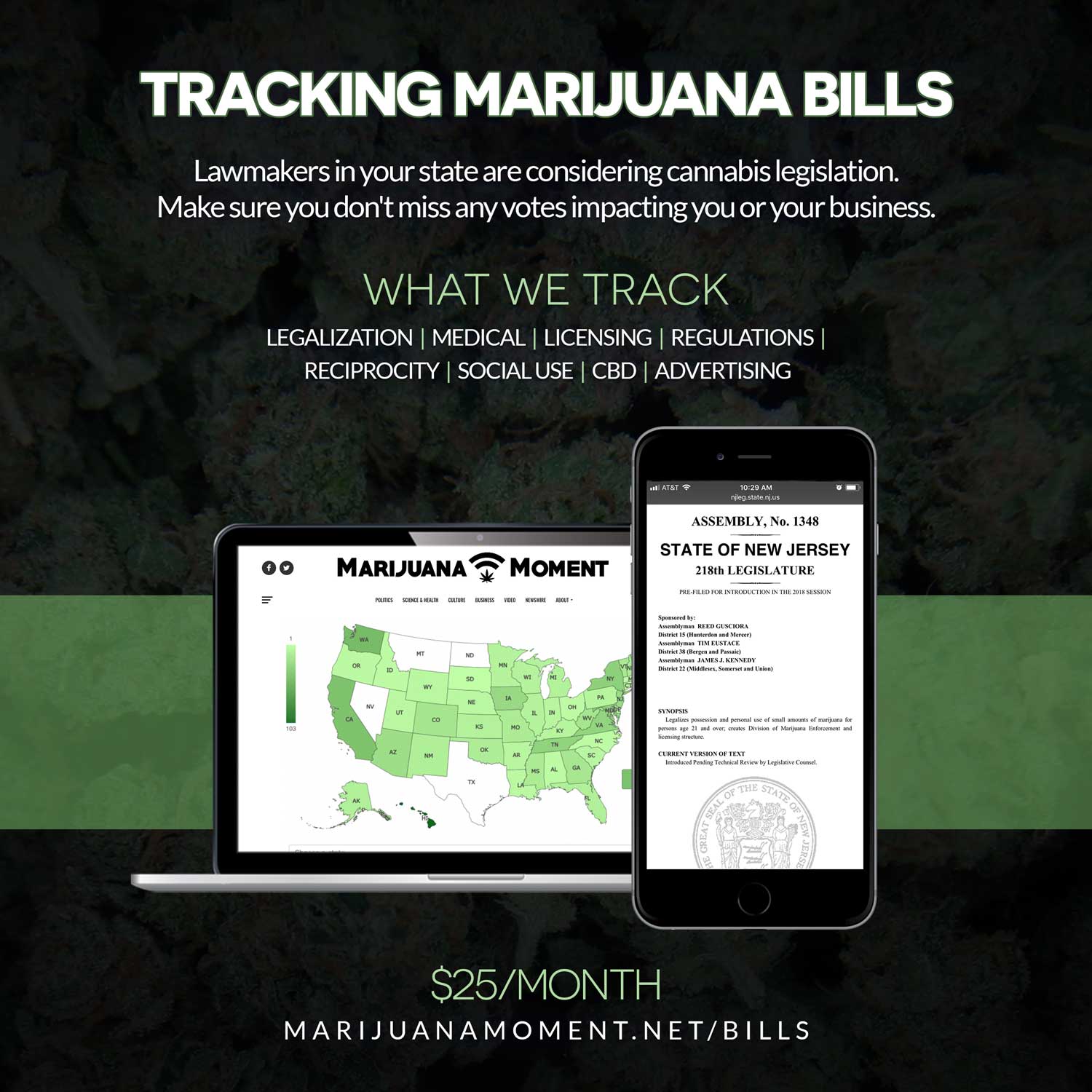 Learn more about our marijuana bill tracker and become a supporter on Patreon to get access.
—
The top Democrat in the Florida Senate filed a bill last month that would require the state to research the medical benefits of psychedelics such as psilocybin and MDMA.
Earlier this year, Texas enacted a law directing state officials to study psychedelics' medical value.
The governor of Connecticut signed a bill in June that includes language requiring the state to carry out a study into the therapeutic potential of psilocybin mushrooms.
Oregon voters passed a pair of initiatives last November to legalize psilocybin therapy and decriminalize possession of all drugs. On the local level, activists in Portland are mounting a push to have local lawmakers pass a resolution decriminalizing the cultivation, gifting and ceremonial use of a wide range of psychedelics.
Washington, D.C. voters also approved a ballot measure last year to deprioritize enforcement of laws criminalizing psychedelics.
In Massachusetts, the Northampton City Council passed a resolution in April stipulating that no government or police funds should be used to enforce laws criminalizing people for using or possessing entheogenic plants and fungi. Somerville and Cambridge have also moved to effectively decriminalize psychedelics.
A New York lawmaker introduced a bill in June that would require the state to establish an institute to similarly research the medical value of psychedelics.
The Maine House of Representatives passed a drug decriminalization bill this year, but it later died in the Senate.
Meanwhile, Denver activists who successfully led the 2019 campaign to make the city the first in the U.S. to decriminalize psilocybin possession have set their eyes on broader reform, with plans in the works to end the criminalization of noncommercial gifting and communal use of the psychedelic. A city panel there is recommending expansion of the decriminalization policy to cover gifting and social use.
In a setback for advocates, the U.S. House of Representatives recently voted against a proposal from Rep. Alexandria Ocasio-Cortez (D-NY) that would have removed a spending bill rider that advocates say has restricted federal funds for research into Schedule I drugs, including psychedelics such as psilocybin, MDMA and ibogaine. However, it picked up considerably more votes this round than when the congresswoman first introduced it in 2019.
Report provisions of separate, House-passed spending legislation also touch on the need to expand cannabis and psychedelics research. The panel urged NIDA to support expanded marijuana studies, for example. It further says that federal health agencies should pursue research into the therapeutic potential of psychedelics for military veterans suffering from a host of mental health conditions.
There was an attempt by a Republican congressman to attach language into a defense spending bill that would promote research into psychedelics therapy for active duty military members, but it was not made in order in the House Rules Committee last month.
For what it's worth, Rep. Earl Blumenauer (D-OR), a longstanding champion of marijuana reform in Congress, said this month that he intends to help bring the psychedelics reform movement to Capitol Hill "this year."
Report provisions of separate, House-passed spending legislation also touch on the need to expand cannabis and psychedelics research. The panel urged NIDA to support expanded marijuana studies, for example. It further says that federal health agencies should pursue research into the therapeutic potential of psychedelics for military veterans suffering from a host of mental health conditions.
NIDA also recently announced it's funding a study into whether psilocybin can help people quit smoking cigarettes.
An official with the U.S. Department of Veterans Affairs also said at a recent congressional hearing that the agency is "very closely" following research into the potential therapeutic benefits of psychedelics like MDMA for military veterans.
In May, lawmakers in Congress filed the first-ever legislation to federally decriminalize possession of illicit substances.
Nevada Sold More Than $1 Billion In Marijuana In One Year, Officials Report