REI Exec Discussed Entering Marijuana Industry, But Company Wants No Part Of It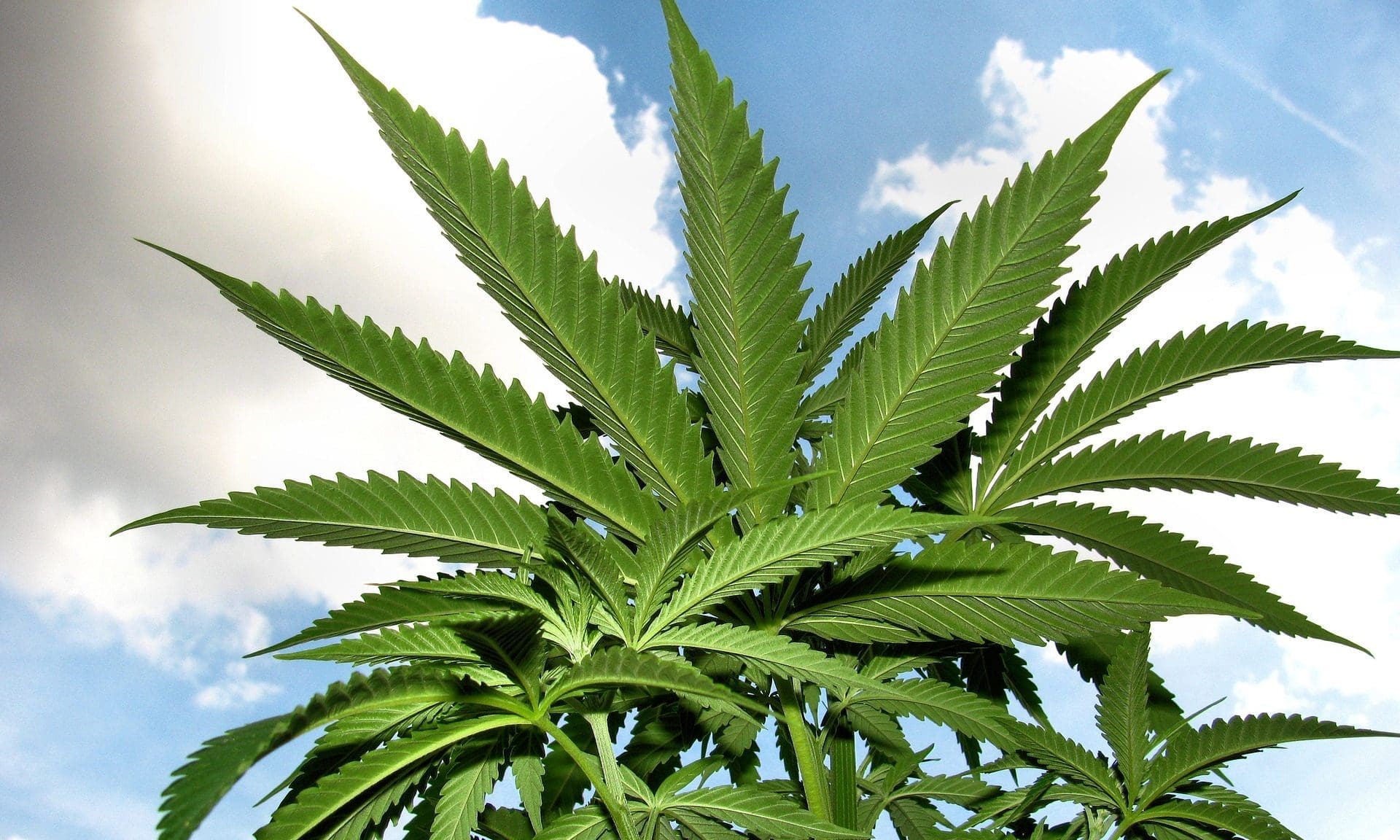 High-level staff at outdoor recreational outfitter REI have internally discussed entering the marijuana industry, but amid ongoing uncertainty on the federal level, the company is not seriously considering such a move.
"We've talked about this at REI, because it makes a lot of sense," Elizabeth Dowd, REI's divisional vice president for retail experience, said on Saturday at a trade show in California.
"But [with] the current state of things in the world and the current political administration," she added," there's no way in hell that we would go near it really, at this point. Until we feel like we've actually progressed beyond 50 years ago and we're not going to get a huge amount of backlash we wouldn't even entertain the idea."
See the video of Dowd's remarks here:
After this story was originally published, REI Director of Communications & Public Affairs Rob Discher reached out to play down Dowd's comments.
"There's a distinction between a water cooler conversation that she may have had with one of her peers or a friend at work and a legitimate strategy discussion," he said, adding that the latter has not happened.
Marijuana is now legal for adult use under the laws of eight states and the District of Columbia. And 29 states and D.C. have comprehensive medical cannabis policies.
Yet ongoing federal prohibition makes banks and most mainstream corporations reluctant to directly or even tangentially work with the cannabis industry. That's especially true as U.S. Attorney General Jeff Sessions has publicly weighed rescinding Obama-era guidance that generally respects the right of states to implement their own cannabis laws without federal interference.
So it is quite remarkable that a high-level staffer for REI, one of the nation's most prominent retailers, would openly discuss internal deliberations about the marijuana market, even if vaguely.
Dowd's comments came during a panel discussion about consumer behavior at last weekend's Outpost trade show held amidst Northern California's redwood trees.
It remains unclear to what extent Dowd and other REI staffers seriously weighed an entry into the marijuana industry, and whether its potential involvement would've amounted to distributing the drug directly through any of its 154 retail locations — the company is based in Washington State, where recreational marijuana has been legalized — or if it would simply have entailed partnering with existing cannabis businesses on co-branded marketing campaigns that wouldn't involve the sporting goods company actually touching the plant.
David Hua, CEO of marijuana delivery service Meadow, also spoke on the Outpost panel with REI's Dowd.
"I think the environment that we're in right now, it's touchy. With the federal government, with banking, there's just a lot of stuff," he said. "Cannabis is still, it's growing and it will become pretty large. I don't see a lot of these bigger brands taking a risk on it."
But Hua did indicate that those companies who moved first would stand to benefit.
"I think, get on early is a good idea," he said.
More Than 100 Marijuana Businesses Urge Congress To Include Social Equity In Legalization
A coalition of more than 100 marijuana businesses and industry associations sent a letter to congressional leadership on Thursday, pressing them to ensure that any cannabis reform legislation include provisions promoting social equity in the industry.
The letter describes the evolution in public opinion around marijuana policy, the mass incarceration implications of prohibition and the economic potential of legalizing and regulating cannabis. It makes the case that as Congress considers various proposals to change federal marijuana laws, the work won't be complete with the mere end of prohibition.
Specifically, the signees say they are concerned that individuals from communities disproportionately impacted by the war on drugs are being "left behind because a previous [cannabis] conviction often is a disqualifying factor to become an owner or employee in the new legal 'green-rush'" and also because "they are unable to come up with the capital necessary to break into the industry."
"In 2018, combined sales of regulated medical and adult-use cannabis topped $10.4 billion, and the 7 states with active adult-use markets generated nearly $1.2 billion in tax revenue. The industry is now employing well over 200,000 people," the letter reads. "And yet, with this rapidly growing new industry and broad popular support for legalization, many of the communities who were devastated by the decades-long War on Drugs are now being left behind."
The coalition made a series of policy recommendations that aim to level the playing field and repair the social and racial harms of the drug war.
For example, the businesses said that, beyond federally descheduling marijuana, lawmakers should allow banks to service state-legal cannabis businesses, fund social equity programs to encourage those targeted in the drug war to participate in the legal market, clear the records of individuals with prior marijuana convictions and invest in efforts that lift up impacted communities.
Signees include the Minority Cannabis Business Association, National Cannabis Industry Association (NCIA), Marijuana Policy Project, Americans for Safe Access, Michigan Cannabis Industry Association, Harborside, Berkeley Patients Group, Arcview Group, MJ Freeway, Greenbridge Corporate Counsel, SPARC and 4Front Ventures, which led the letter.
"I feel the cannabis industry has a moral obligation to ensure that communities and individuals who were harmed the most by prohibition do not lose out yet again as we forge these new economic opportunities," said Mike Liszewski, 4Front's senior regulatory affairs counsel and the chief organizer behind the letter, said in a press release.
"There are many who would argue that Congress should not get into the business of picking winners and losers," the businesses wrote.
"We would argue that if Congress chooses to end federal cannabis prohibition but chooses not to address these glaring racial and economic disparities in the process, it will in fact pick those who are already the most well-financed, the least likely to have suffered an arrest and conviction, and almost certainly do not come from the communities that were severely harmed by decades of prohibition to be the winners of the new economy."
The letter comes one week after the House Judiciary Crime, Terrorism and Homeland Security Subcommittee convened for a historic meeting on ending federal marijuana prohibition, where witnesses and members discussed how to chart the best path forward toward legalization.
"As representatives of the legal cannabis industry, we have a responsibility to help undo the harms caused by prohibition and ensure that people most impacted by failed federal policies have access to the opportunities being created every day in this market," Aaron Smith, executive director of NCIA, said in a statement. "We are pleased to join this distinguished group of business leaders and advocates in calling on Congress to incorporate these ideas into legislation."
"Past Congresses have played a major role in marginalizing people of color through the war on cannabis, and it is the duty of current and future lawmakers to make up for this," Smith said.
On a related note, a separate coalition of civil rights and drug reform groups, including the ACLU, was formed last week and released a letter making similar social justice recommendations for federal cannabis legislation.
"Some in Congress may feel it is too soon to end federal cannabis prohibition or that Congress does not have a responsibility to address the harms created by how this policy has targeted certain communities," the new letter from the businesses and industry groups states. "But if Congress declines to harmonize state and federal cannabis laws or fails to take responsibility for the consequences of disproportionate enforcement, the problems caused by prohibition will continue to persist."
"The time to wait and see is over," they wrote. "Now is the time for Congress to take the bold but ultimately pragmatic step to deschedule cannabis along with approving the necessary funding and programming to support the communities that incurred the most harm because of federal prohibition."
Read the full letter from cannabis industry groups below:
Cannabis Business and Organization Sign on Letter to House Judiciary by MikeLiszewski on Scribd
This piece was updated to include comment from Liszewski.
Lawmakers And Witnesses Clash On Strategy During Congressional Hearing On Ending Federal Marijuana Prohibition
Photo courtesy of Mike Latimer.
Senate Schedules Hearing On Marijuana Business Banking Access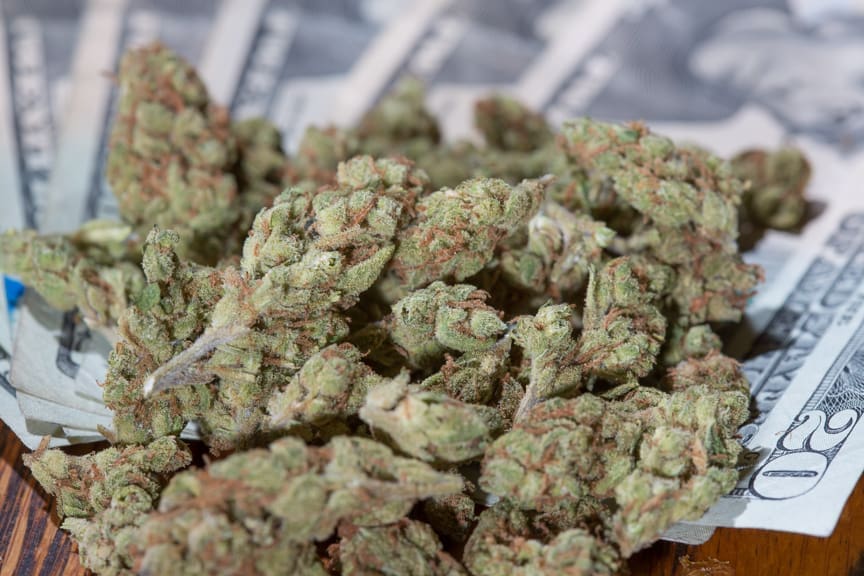 American Bankers Association Demands Answers About Hemp And CBD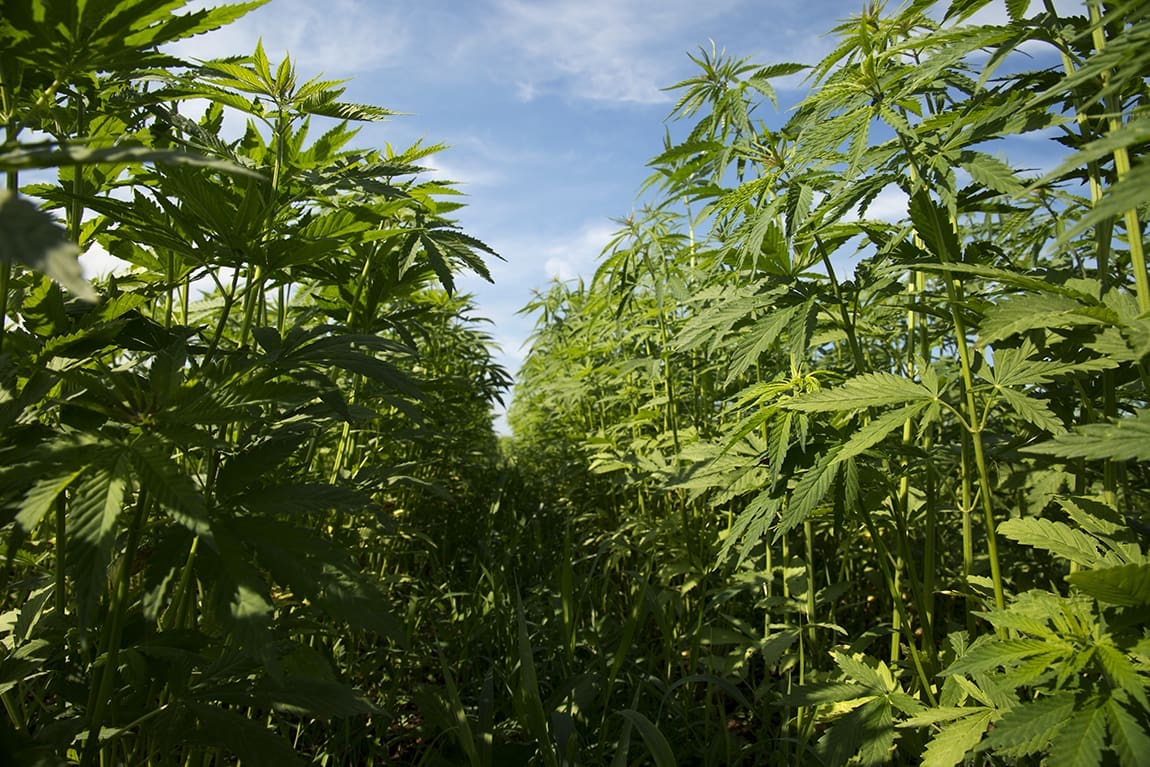 The American Bankers Association (ABA) recently sent a letter imploring top federal financial regulators to provide explicit guidance on how the banking sector can lawfully service hemp businesses.
The letter—sent to the heads of the Federal Reserve, Federal Deposit Insurance Corporation (FDIC), the Treasury's Comptroller of the Currency and Financial Crimes Enforcement Network (FinCEN) last week—describes ongoing uncertainty among financial institutions since hemp and its derivatives were federally legalized under the 2018 Farm Bill.
ABA Executive Vice President Virginia O'Neill wrote that "banks remain uncertain about the degree to which they can serve hemp-related companies, and the compliance and reporting requirements that such relationships require."
"Although other federal regulators have issued helpful clarifications regarding hemp production, banks are subject to a complex set of legal requirements and regulatory expectations and require specific guidance to ensure they are acting appropriately," she wrote. "Furthermore, the unique nature of hemp as a low-THC strain of marijuana, which remains a Schedule I substance under the [Controlled Substances Act], means banks must have a reliable mechanism to distinguish legal hemp from federally illegal marijuana with extreme confidence."
There have been other attempts to elicit clarification from federal regulators in the months since hemp was legalized.
Rep. Andy Barr (R-KY) asked FDIC Chair Jelena McWilliams about the issue in May, telling her that he has constituents who've told him their access to financial services has "actually deteriorated since we descheduled industrial hemp" and requesting further guidance.
In a similar letter to federal regulators this month, Sen. Michael Bennet (D-CO) also complained about the continued lack of access to banking services for hemp producers. The 2020 Democratic presidential candidate said he hopes the agencies "can work expeditiously and in a coordinated manner to issue guidance describing how financial institutions can offer financial products and services to hemp formers and processors."
But so far, the closest the regulators have come to assuaging the concerns of banks is a statement from a top Federal Reserve official who said during a Senate hearing earlier this month that "hemp is not an illegal crop."
ABA said it appreciated the comment but that "a formalized statement from the agencies is necessary to enable banking services for the hemp industry on a meaningful scale." O'Neill requested confirmation of five specific areas of interest.
"Specifically, we ask that the agencies confirm that:
"—hemp is no longer a controlled substance, effective as of the enactment of the 2018 Farm Bill, and therefore proceeds derived from hemp businesses are not unlawful, and handling those proceeds does not constitute money laundering;
"—banks do not need to file suspicious activity reports solely because a transaction relates to hemp or hemp-derived products;
"—banks can rely on a license issued by a state department of agriculture or the U.S. Department of Agriculture to confirm that a hemp producer is operating in compliance with state and federal law, and that their product qualifies as 'hemp' as defined in the 2018 Farm Bill;
"—in accordance with United States Department of Agriculture (USDA) guidance, banks can serve hemp cultivators and processors operating subject to state pilot programs under the 2014 Farm Bill, effective immediately; and
"—as soon as USDA finalizes its regulations related to industrial hemp, banks will be able to serve hemp cultivators and processors operating under state approved plans or direct federal licenses."
Further, ABA asked for specific guidance as it relates to hemp-derived CBD and information about "the appropriate procedures for sourcing those products back to legal cultivators and processors."
While the association recognized that "this is an evolving area of law and regulation" and that questions remained among federal regulators about the implementation of hemp legalization, it said that "there are steps that can be taken now to help clarify legal and regulatory expectations for banks in the current environment."
The letter focused exclusively on hemp and its derivatives, but there's a simultaneous conversation going on nationally about how financial institutions can work with state-legal marijuana businesses. Bipartisan legislation that would protect banks that service such businesses has the support of all 50 individual state bankers associations.
Read the full ABA letter on hemp banking below:
Regulators Hemp 062119 by on Scribd
Photo courtesy of Brendan Cleak.