REI Exec Discussed Entering Marijuana Industry, But Company Wants No Part Of It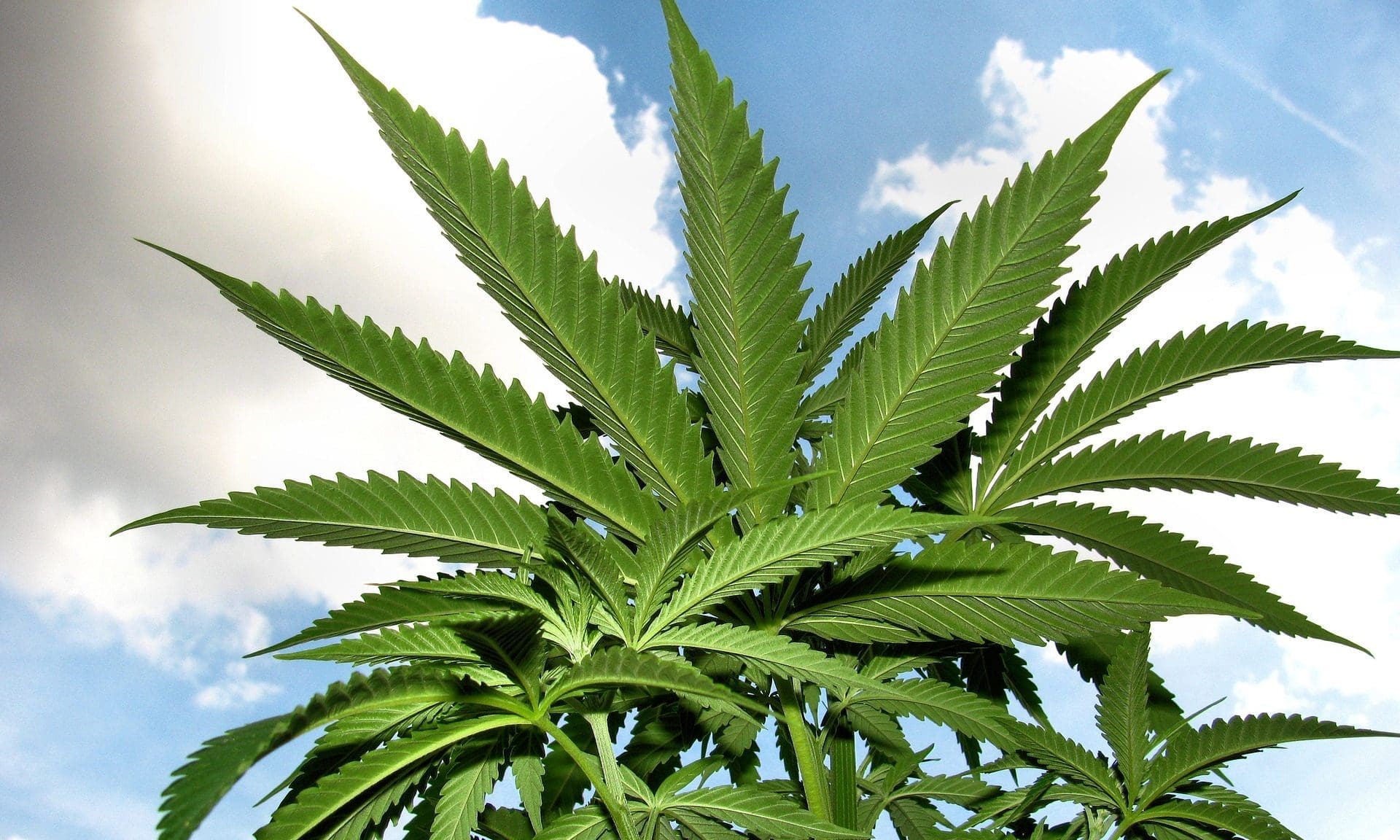 High-level staff at outdoor recreational outfitter REI have internally discussed entering the marijuana industry, but amid ongoing uncertainty on the federal level, the company is not seriously considering such a move.
"We've talked about this at REI, because it makes a lot of sense," Elizabeth Dowd, REI's divisional vice president for retail experience, said on Saturday at a trade show in California.
"But [with] the current state of things in the world and the current political administration," she added," there's no way in hell that we would go near it really, at this point. Until we feel like we've actually progressed beyond 50 years ago and we're not going to get a huge amount of backlash we wouldn't even entertain the idea."
See the video of Dowd's remarks here:
After this story was originally published, REI Director of Communications & Public Affairs Rob Discher reached out to play down Dowd's comments.
"There's a distinction between a water cooler conversation that she may have had with one of her peers or a friend at work and a legitimate strategy discussion," he said, adding that the latter has not happened.
Marijuana is now legal for adult use under the laws of eight states and the District of Columbia. And 29 states and D.C. have comprehensive medical cannabis policies.
Yet ongoing federal prohibition makes banks and most mainstream corporations reluctant to directly or even tangentially work with the cannabis industry. That's especially true as U.S. Attorney General Jeff Sessions has publicly weighed rescinding Obama-era guidance that generally respects the right of states to implement their own cannabis laws without federal interference.
So it is quite remarkable that a high-level staffer for REI, one of the nation's most prominent retailers, would openly discuss internal deliberations about the marijuana market, even if vaguely.
Dowd's comments came during a panel discussion about consumer behavior at last weekend's Outpost trade show held amidst Northern California's redwood trees.
It remains unclear to what extent Dowd and other REI staffers seriously weighed an entry into the marijuana industry, and whether its potential involvement would've amounted to distributing the drug directly through any of its 154 retail locations — the company is based in Washington State, where recreational marijuana has been legalized — or if it would simply have entailed partnering with existing cannabis businesses on co-branded marketing campaigns that wouldn't involve the sporting goods company actually touching the plant.
David Hua, CEO of marijuana delivery service Meadow, also spoke on the Outpost panel with REI's Dowd.
"I think the environment that we're in right now, it's touchy. With the federal government, with banking, there's just a lot of stuff," he said. "Cannabis is still, it's growing and it will become pretty large. I don't see a lot of these bigger brands taking a risk on it."
But Hua did indicate that those companies who moved first would stand to benefit.
"I think, get on early is a good idea," he said.
Hemp Businesses Need Clarity On Credit Card Processing, GOP Congressman Tells Federal Regulators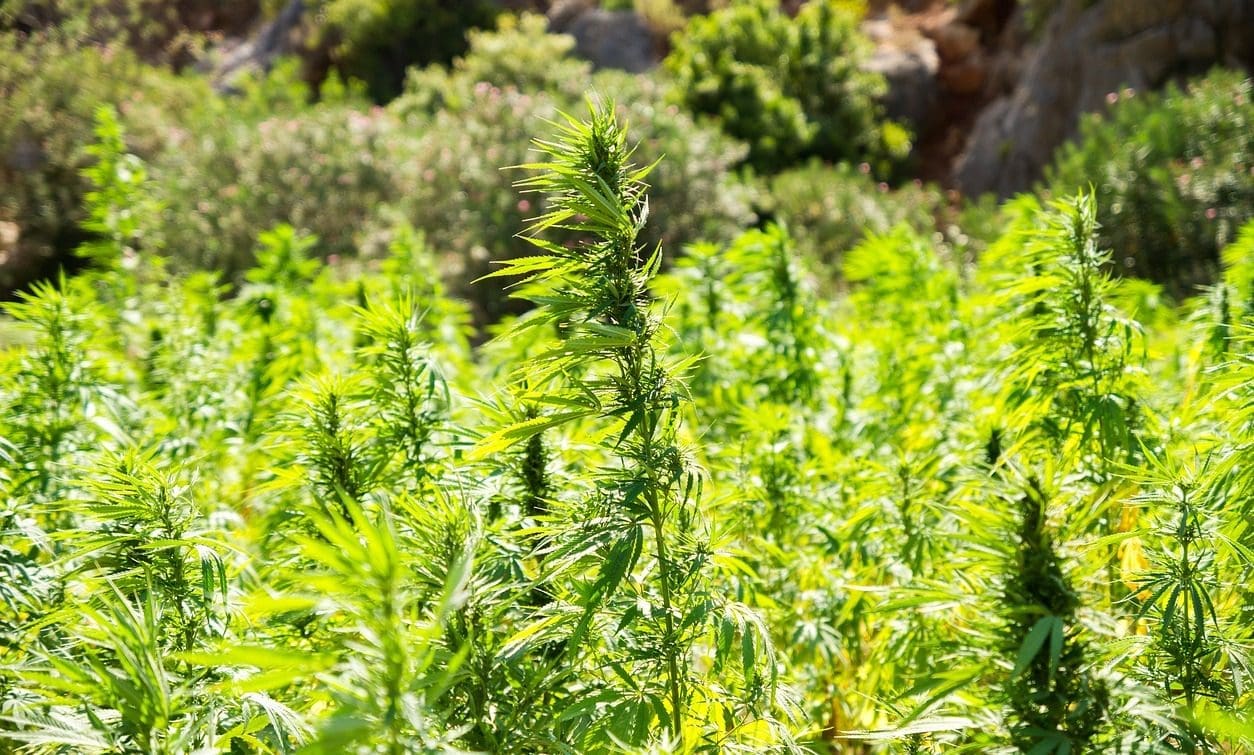 One day after federal financial regulators issued guidance relaxing requirements for banks doing business with hemp companies, Rep. Andy Barr (R-KY) called for further input on how financial institutions can work with the industry—particularly when it comes to credit card processing.
"I have heard from Kentucky bankers about this. They welcome this guidance, and it will go a long way to help the hemp industry thrive," Barr said on Wednesday at a House Financial Services Committee hearing.
But after thanking witnesses—including Federal Deposit Insurance Commission (FDIC) Chairwoman Jelena McWilliams and National Credit Union Association (NCUA) Chairman Rodney Hood—he reminded them that there is still much work to be done to give hemp businesses fair access to financial services.
Specifically, Barr called credit card processing services for Kentucky hemp companies "unreliable" and "unavailable" while pointing out that Tuesday's hemp banking memo failed to clearly address the problem.
"I've read the guidance closely, as you can tell, and I didn't see that in there," Barr said. "That's the financial service that has really been unreliable and spotty, so if you need to update that guidance to give more clarity to card processing businesses, that might be in order."
It represents an understanding by our federal regulators that hemp is a LEGAL product.

— Rep. Andy Barr (@RepAndyBarr) December 4, 2019
McWilliams replied that her agency would "certainly take a look" at the issue and offered that "to the extent that we need to do additional explaining, we are more than happy to engage in that process."
In response, Barr reminded her of the broader goals of congressional action to legalize hemp products under the 2018 Farm Bill.
"Congressional intent is not only that the regulators confirm the legality of industrial hemp and hemp related retailers under the Farm bill, but that those retailers and merchants can use card processing services to sell the product itself," he said.
Watch Barr press federal regulators on hemp business credit card processing below:
This isn't the first time Barr has raised the issued of hemp businesses' ability to accept payments with cards.
"I've had constituent businesses tell me that their access to financial products, specifically card services, have actually deteriorated since we descheduled industrial hemp in the Farm Bill," he said at an earlier hearing in May. "This obviously conflicts with congressional intent."
The congressman's questions and comments at the most recent hearing are emblematic of a larger bipartisan push to provide updated regulations to the hemp industry and banks that work with it.
Most notably, the House overwhelmingly approved the Secure and Fair Enforcement (SAFE) Banking Act in September. The legislation would protect banks and credit unions from being penalized by federal regulators for working with marijuana businesses, and Barr added an amendment clarifying that the protections also apply to hemp companies.
However, the vote came later than some observers expected, which may help explain why the growth in the number of financial institutions working with cannabis companies seems to have slowed down in the prior quarter of the fiscal year.
NCUA's Hood, whose agency's earlier hemp guidance released in August was among the first federal clarifications on the issue after the Farm Bill became law, testified on Wednesday about the steps NCUA is taking to open up access to financial services for companies in the industry.
"We are continuing to work with the industry to provide training to our examiners," Hood said. "We will now be working with the [U.S. Department of Agriculture] and other related parties to ensure that we get it right. We will be hosting a series of roundtables to gain insights from entities around best practices."
In submitted testimony, he wrote that NCUA expects "to continue updating the credit union community now that the USDA has published its interim final rule [for hemp]" and said the agency has "received interest from credit unions eager to know the rules of the road for serving hemp-related businesses in their communities, and we want to make sure those credit unions have what they need to make informed decisions in this area."
Jospeh Otting, comptroller of the currency, also discussed the latest guidance from federal regulators in testimony he submitted to the panel, writing that the joint statement from federal regulators "provides clarity regarding the legal status of commercial growth and production of hemp and relevant requirements for banks."
Also discussed at the hearing was NCUA's recent regulatory action on employment at credit unions by people with criminal records. Initially proposed by the agency in July, the move to allow participation by people convicted of minor offenses like simple drug possession was officially enacted by this week.
Asked by Rep. Brad Sherman (D-CA) "what are you doing, and what can Congress do" to assist in the advancement of the so-called "second chance" decision, Hood responded that NCUA "recognized that individuals who have committed nonviolent criminal offenses who have paid their debts to society should have opportunities to work in federal credit unions."
SECOND CHANCE: I am glad my @theNCUA Board colleagues and I approved the final second chance rule today. This rule is more than just about regulatory relief. It is simply the right thing to do. See my full statement here: https://t.co/JV5neDqbFi pic.twitter.com/bYCnaHH6fx

— Rodney E. Hood (@Rodney_e_hood) November 21, 2019
McWilliams called the second chance decision an "important social justice issue" and said FDIC is currently seeking input on how best to move forward. "I personally believe we can go a long way to enabling those individuals to re-enter the workforce," she said.
Watch lawmakers and regulators discuss financial services employment by people with prior convictions below:
Outside of the House Financial Services panel, several lawmakers on Capitol Hill have recently pushed to make business easier for hemp companies.
Last week, for example, Senate Minority Leader Chuck Schumer (D-NY) called on USDA to extend its public comment period for proposed hemp regulations. And in October, Sens. Ron Wyden (D-OR) and Jeff Merkley (D-OR) sent a letter to USDA asking for five specific changes in the rules.
Federal Regulators Ease Hemp Banking Protocols Following Crop's Legalization
Photo courtesy of Pixabay.
Major Labor Union Pushes Northeast Governors To Adopt Fair Marijuana Worker Protections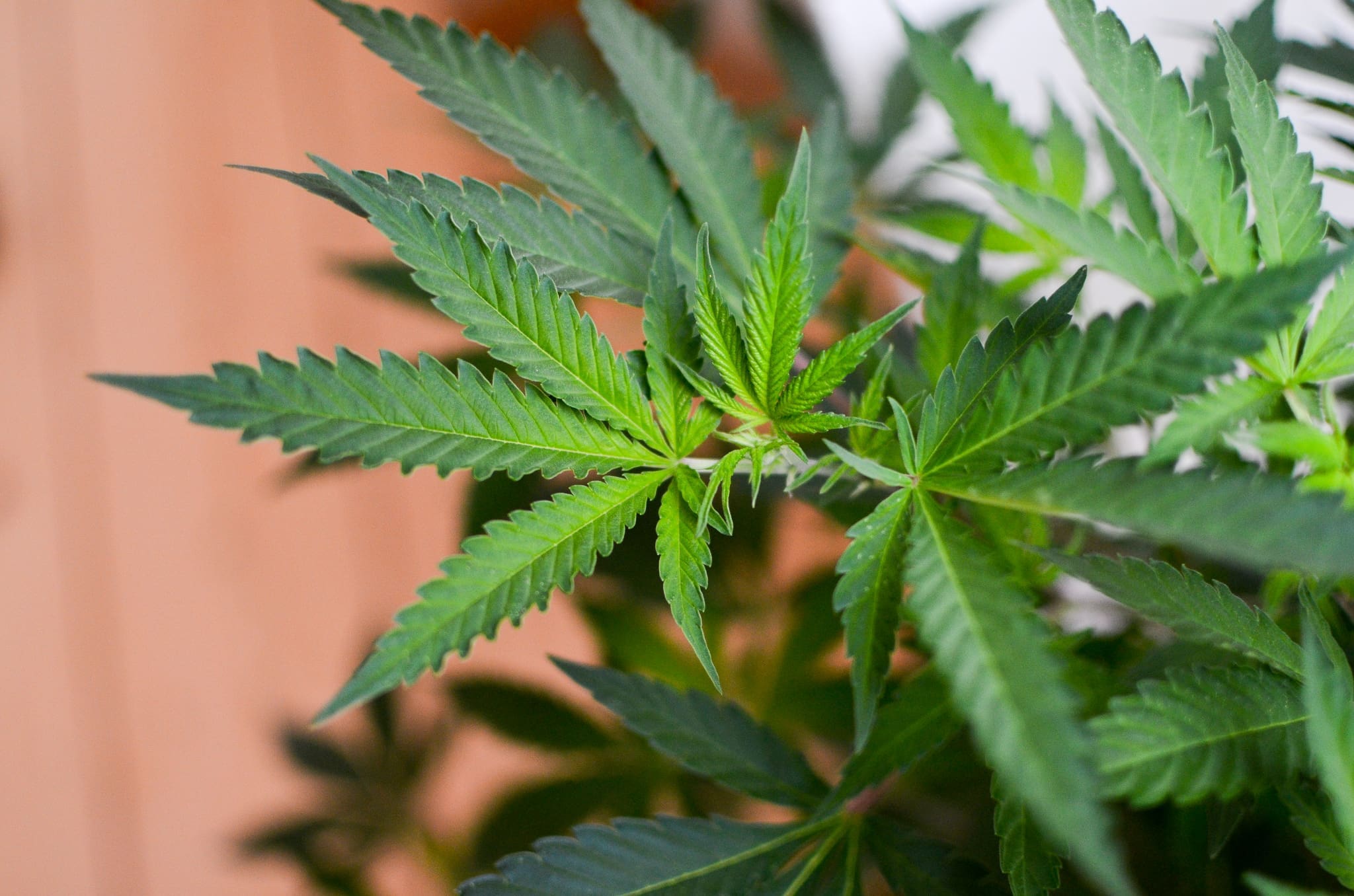 A major international union is asking governors of states across the Northeast to ensure that workers in the marijuana industry are protected when legal cannabis markets are implemented.
The United Food and Commercial Workers (UFCW) International Union sent a letter to the governors of Connecticut, Massachusetts, New Jersey, New York, Pennsylvania and Rhode Island earlier this month, applauding their joint commitment to "limit licensing, prioritize small businesses, and develop programs to help those with past convictions."
But along with those efforts, the administrations must "prioritize labor peace agreements" in whatever regional regulatory framework that the top state officials develop, UFCW said.
Such agreements don't require unionization; rather, they are tentative policies where workers generally accept that they won't strike or boycott businesses and companies are expected to distance themselves from discussions concerning labor union attempts to organize workers.
"These agreements generally require the employer, including management and supervisory staff, to agree to remain neutral regarding unions and their representation of the workforce," UFCW said in a press release on Monday.
"America's cannabis industry has the power to create thousands of good jobs that support hardworking families and the communities they serve," UFCW President Marc Perrone said. "But we can only achieve this with strong labor peace agreements that set high standards that reward responsible businesses, strengthen worker voices, and put consumer safety first."
"We urge these governors to make this a centerpiece of their cannabis framework as they continue to invest in the future of our economy."
UFCW noted that New York and New Jersey already have labor peace agreements in place for medical cannabis businesses.
But as talk about a regionally coordinated plan to pursue adult-use legalization in Northeast states continues, the union organization is trying to get ahead of the curve, working to ensure that any legal market that evolves contains worker's rights protections.
"Simply put, labor peace agreements benefit consumers and regulators, strengthen the voices of workers, foster healthy employer-employee relationships, and help businesses recruit and retain the talent they need to succeed," UFCW said. "We strongly encourage you to consider requiring labor peace agreements for cannabis licensing in your states."
It's a timely request, as New York Gov. Andrew Cuomo (D) and Connecticut Gov. Ned Lamont (D) have been in consistent communication about the need to protect public safety by making sure that each state pursuing legalization maintains a basic regulatory framework that prevents people from crossing state lines to obtain cannabis products.
The two governors arranged a cannabis summit with their counterparts from New Jersey and Pennsylvania, as well as representatives from Massachusetts, Rhode Island and Colorado, last month to work toward reaching regional agreements about various policy provisions of legal marijuana programs.
Read UFCW's letter to the governors below: 
UFCW Letter to Northeast Go… by Marijuana Moment on Scribd
Pennsylvania Lieutenant Governor Discusses Marijuana, Joe Biden And Prohibitionist Activists
Photo courtesy of Philip Steffan.
Number Of Banks Working With Marijuana Businesses Levels Off, Federal Data Shows
The number of banks and credit unions that service the marijuana industry largely leveled off in the last quarter, according to new federal data released late last week. And that market trend could reflect shifting expectations among financial institutions about the likelihood of Congress approving cannabis banking legislation.
While the House did eventually pass the Secure and Fair Enforcement (SAFE) Banking Act, which would shield banks that accept marijuana business clients from being penalized by federal regulators, that vote happened just five days before the end of the fourth quarter of the federal fiscal year and not prior to the summer recess weeks earlier, as had previously been expected.
Marijuana Moment first reported that a vote was imminent about two weeks prior to the House action.
It's possible that banks were waiting to see the congressional action before further servicing the market and were disappointed that the Democratic-controlled chamber did not act on the legislation before lawmakers broke for the summer break. Previous quarters have seen significant upticks in the number of banks and credit unions working with marijuana businesses, especially since the end of 2018.
But this last quarter, the Financial Crimes Enforcement Network (FinCEN) reported that 563 banks and 160 credit unions were serving cannabis companies as of September 30, compared to 553 banks and 162 credit unions at the end of the previous quarter. That's a small increase for banks and a slight dip for credit unions, signaling a shift in pace as lawmakers work to get the bipartisan banking bill to the president's desk.
But now that the House has acted, and signals point to the Senate following suit, industry watchers are bullish about getting the key reform across the finish line this Congress.
"I get the sense that people in the financial community are optimistic about the chances of cannabis banking reform happening in the near future from our work with groups like the [American Bankers Association] and [Credit Union National Association] on the SAFE Banking Act," Morgan Fox, media relations director for the National Cannabis Industry Association, told Marijuana Moment.
FinCEN also said that short-term declines in these numbers "may be explained by filers exceeding the 90 day follow-on Suspicious Activity Report (SAR) filing requirement," a process that banks are mandated to follow in accordance with 2014 cannabis banking guidance issued under the Obama administration.
"Several filers take 180 days or more to file a continuing activity report," the agency said. "After 90 days, a depository institution is no longer counted as providing banking services until a new guidance-related SAR is received."
Those caveats were also included in previous quarterly reports that had shown increases in the number of financial institutions working with the cannabis industry, however.
The latest update also contains data on the number of marijuana-related SARs that have been filed, which exceeded 100,000 for the first time as of the quarter's end. (There appears to be a mistake in the narrative of FinCEN's report, as it states the numbers reflect SARs filed by the end of June instead of September.)
FinCEN also placed the SARs in one of three categories: marijuana limited, marijuana priority and marijuana termination.
As usual, most (76,203) were considered "marijuana limited," which refers to cannabis businesses that seem to be operating in compliance with state law, and therefore meet the agency's standard for being serviceable under existing federal guidelines.
The second largest category was for "marijuana termination" SARs, or marijuana businesses that violated at least one federal enforcement priority or state regulation and so "the financial institution has decided to terminate its relationship with" the firm.
About 7,800 SARs fit the definition of "marijuana priority," which is defined as a business that "may raise one or more of the red flags" under federal guidelines, or they "may not be fully compliant with the appropriate state's regulations" and so they'd be under investigation.
Whether the leveling off trend will continue is yet to be seen. However, if the Senate does advance the SAFE Banking Act and it is enacted, advocates expect a surge in banks embracing the cannabis industry. The chair of the Senate Banking Committee has said that his panel will vote on marijuana banking legislation before the year's end, though he suggested he'd like certain changes from the House-passed version.