REI Exec Discussed Entering Marijuana Industry, But Company Wants No Part Of It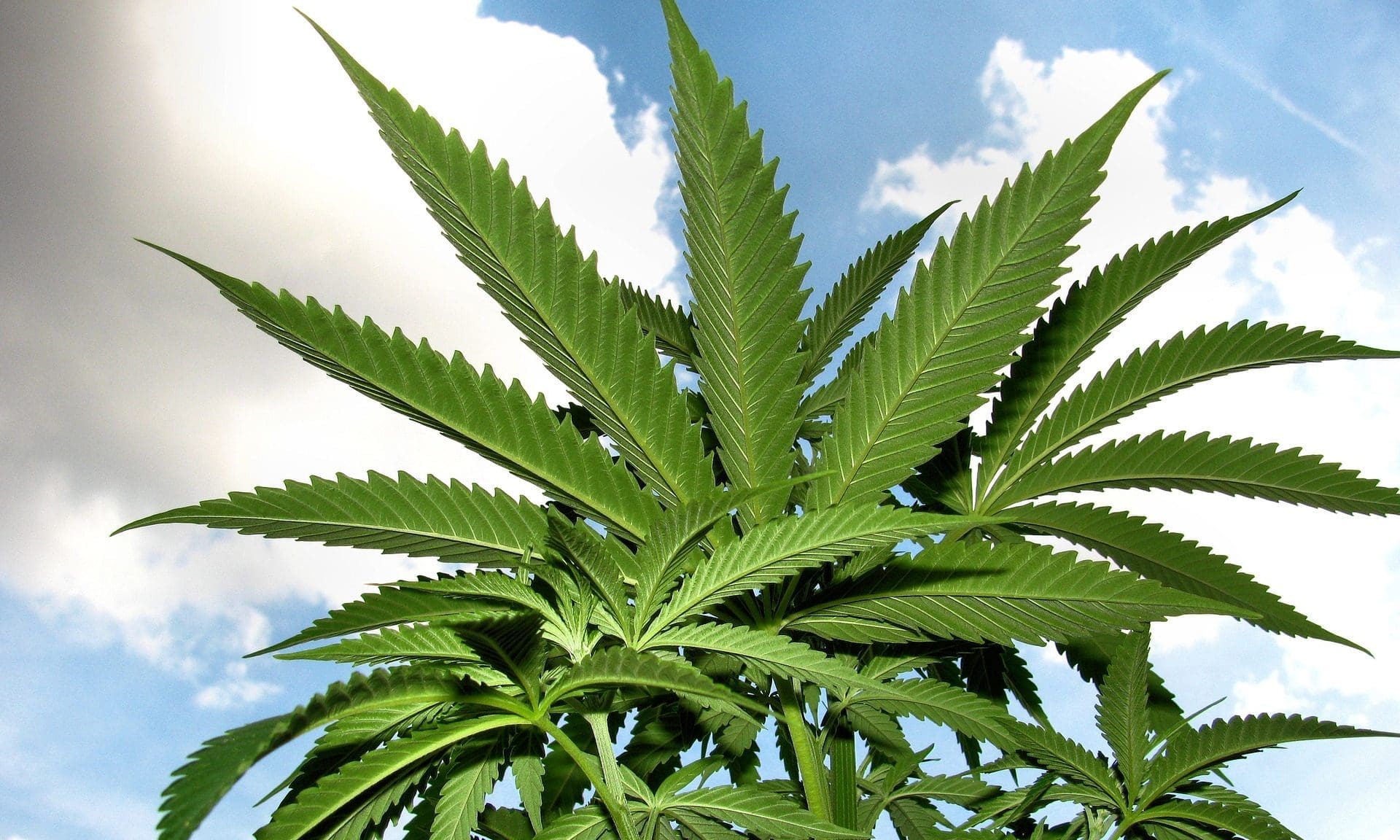 High-level staff at outdoor recreational outfitter REI have internally discussed entering the marijuana industry, but amid ongoing uncertainty on the federal level, the company is not seriously considering such a move.
"We've talked about this at REI, because it makes a lot of sense," Elizabeth Dowd, REI's divisional vice president for retail experience, said on Saturday at a trade show in California.
"But [with] the current state of things in the world and the current political administration," she added," there's no way in hell that we would go near it really, at this point. Until we feel like we've actually progressed beyond 50 years ago and we're not going to get a huge amount of backlash we wouldn't even entertain the idea."
See the video of Dowd's remarks here:
After this story was originally published, REI Director of Communications & Public Affairs Rob Discher reached out to play down Dowd's comments.
"There's a distinction between a water cooler conversation that she may have had with one of her peers or a friend at work and a legitimate strategy discussion," he said, adding that the latter has not happened.
Marijuana is now legal for adult use under the laws of eight states and the District of Columbia. And 29 states and D.C. have comprehensive medical cannabis policies.
Yet ongoing federal prohibition makes banks and most mainstream corporations reluctant to directly or even tangentially work with the cannabis industry. That's especially true as U.S. Attorney General Jeff Sessions has publicly weighed rescinding Obama-era guidance that generally respects the right of states to implement their own cannabis laws without federal interference.
So it is quite remarkable that a high-level staffer for REI, one of the nation's most prominent retailers, would openly discuss internal deliberations about the marijuana market, even if vaguely.
Dowd's comments came during a panel discussion about consumer behavior at last weekend's Outpost trade show held amidst Northern California's redwood trees.
It remains unclear to what extent Dowd and other REI staffers seriously weighed an entry into the marijuana industry, and whether its potential involvement would've amounted to distributing the drug directly through any of its 154 retail locations — the company is based in Washington State, where recreational marijuana has been legalized — or if it would simply have entailed partnering with existing cannabis businesses on co-branded marketing campaigns that wouldn't involve the sporting goods company actually touching the plant.
David Hua, CEO of marijuana delivery service Meadow, also spoke on the Outpost panel with REI's Dowd.
"I think the environment that we're in right now, it's touchy. With the federal government, with banking, there's just a lot of stuff," he said. "Cannabis is still, it's growing and it will become pretty large. I don't see a lot of these bigger brands taking a risk on it."
But Hua did indicate that those companies who moved first would stand to benefit.
"I think, get on early is a good idea," he said.
Illinois Gets More Tax Revenue From Marijuana Than Alcohol, State Says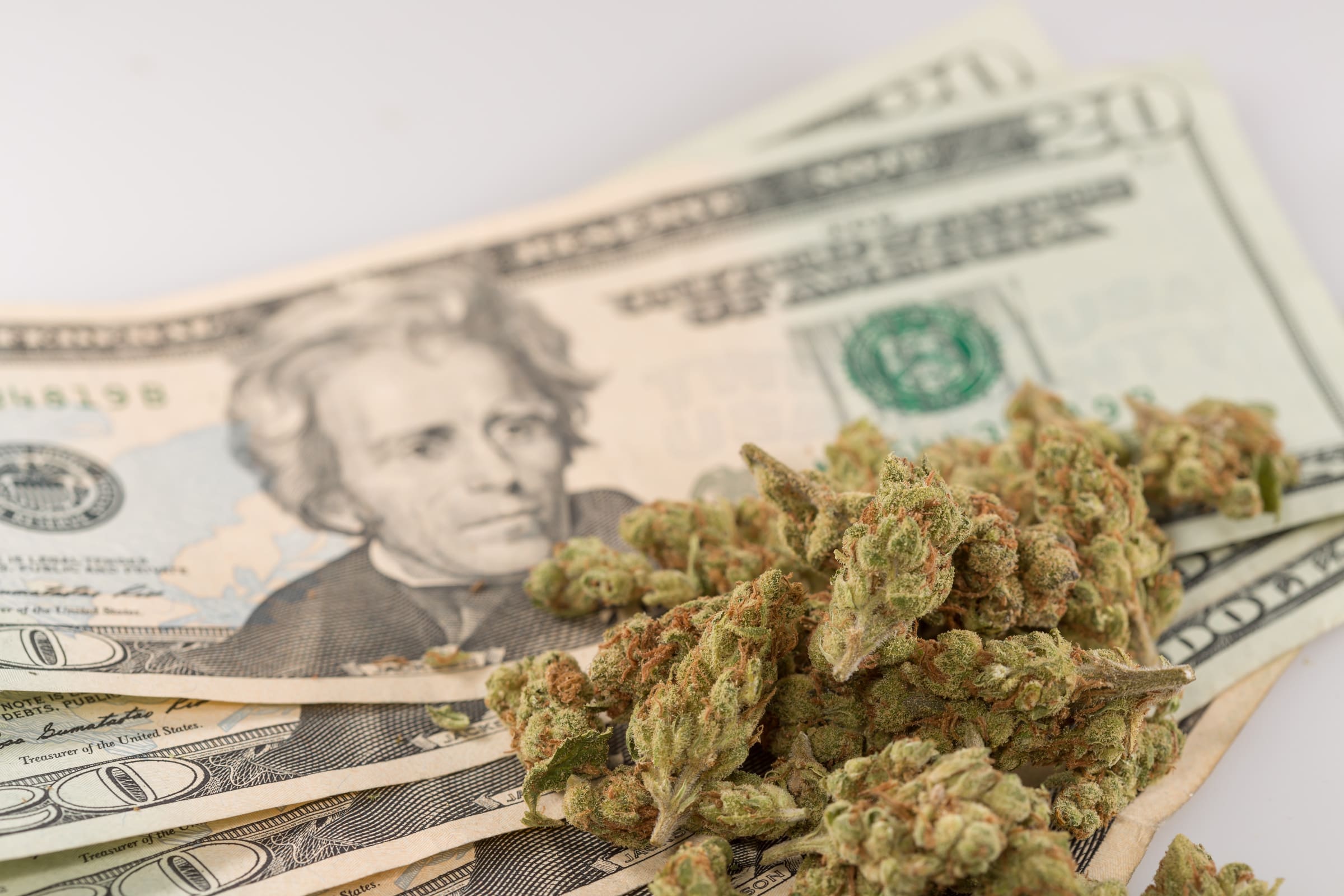 Illinois took in more tax dollars from marijuana than alcohol for the first time last quarter, according to the state Department of Revenue.
From January to March, Illinois generated about $86,537,000 in adult-use marijuana tax revenue, compared to $72,281,000 from liquor sales.
Those following the cannabis market in Illinois might not be entirely surprised, as the state has consistently been reporting record-breaking sales, even amid the pandemic. In March alone, adults spent $109,149,355 on recreational cannabis products—the largest single month of sales since retailers opened shop.
It was in February that monthly cannabis revenues first overtook those from alcohol, a trend that continued into March.
If the trend keeps up, Illinois could see more than $1 billion in adult-use marijuana sales in 2021. Last year, the state sold about $670 million in cannabis and took in $205.4 million in tax revenue.
Officials have emphasized that the tax dollars from all of these sales are being put to good use. For example, the state announced in January that it is distributing $31.5 million in grants funded by marijuana tax dollars to communities that have been disproportionately impacted by the war on drugs.
The funds are part of the state's Restore, Reinvest, and Renew (R3) program, which was established under Illinois's adult-use cannabis legalization law. It requires 25 percent of marijuana tax dollars to be put in that fund and used to provide disadvantaged people with services such as legal aid, youth development, community reentry and financial support.
Awarding the new grant money is not all that Illinois is doing to promote social equity and repair the harms of cannabis criminalization. Gov. J.B. Pritzker (D) announced in December that his office had processed more than 500,000 expungements and pardons for people with low-level cannabis convictions on their records.
Relatedly, a state-funded initiative was recently established to help residents with marijuana convictions get legal aid and other services to have their records expunged.
But promoting social equity in the state's cannabis industry hasn't been smooth sailing. The state has faced criticism from advocates and lawsuits from marijuana business applicants who feel officials haven't done enough to ensure diversity among business owners in the industry.
New Mexico Governor Signs Marijuana Legalization Bill, Making State Third To Enact Reform Within Days
Colorado Marijuana Sales Reached $167 Million In February
Colorado's overall cannabis sales for the first two months of 2021 are $78 million higher than those for January and February of 2020.
By Robert Davis, The Center Square
Total marijuana sales in Colorado reached $167 million in February, the state's revenue department announced on Friday.
The total represents a $20 million decline in sales from the previous month. However, Colorado's overall sales for the first two months of 2021 remain $78 million above the pace set between January and February of 2020.
Marijuana sales are calculated by adding the total sales for both medical and recreational marijuana sales in Colorado's 64 counties.
Denver County led all others in total recreational sales with over $38 million. Arapahoe and Adams counties followed suit with $13 million and $11 million in recreational sales, respectively.
Denver also led the way in medical marijuana sales, bringing in a total of $14 million. El Paso County was a close second, reaping over $10 million in medical sales.
Sales are not automatically accounted for in the state's accounting system. This means the Department of Revenue (CDOR) relies on each county to report their sales before reporting the total. In effect, marijuana sales are reported one month behind tax and fee revenue totals.
Meanwhile, Colorado collected over $33 million in tax revenue in March. This total represents both taxes levied from medical and recreational marijuana sales, as well as license and application fees.
Between February and March, state tax revenue from marijuana sales declined 4 percent, according to CDOR data.
Tax revenue comes from a 2.9 percent state sales tax on marijuana sold in stores, a 15 percent state retail marijuana sales tax, and a 15 percent state retail marijuana excise tax on wholesale sales or transfers of retail marijuana.
This piece was first published by The Center Square.
Colorado Is Auctioning Marijuana-Themed License Plates To Raise Money For People With Disabilities
Uber Will 'Absolutely' Explore Marijuana Deliveries When Federal Prohibition Ends, CEO Says
The CEO of Uber said on Monday that the ride share company will "absolutely" explore adding marijuana deliveries to its services when federal prohibition ends.
Dara Khosrowshahi was asked about the prospect of expanding his business to include cannabis deliveries during an interview with CNBC. He said while the company remains focused on grocery and alcohol deliveries, in addition to its core ridesharing service, that's certainly in the cards if marijuana is federally legalized.
Uber is interested in "the types of deliveries that a high percentage of consumers are going to want delivered fast into their home and are quite frequent," he said. "We think, obviously, food, grocery, pharmacy and alcohol are part of that category," but cannabis also holds potential.
"When the road is clear for cannabis when federal laws come into play, we're absolutely going to take a look at it," Khosrowshahi said. "But right now with grocery, with food, with alcohol, et cetera, we see so much opportunity out there and we're going to focus on the opportunity at hand."
Could you get your weed delivered through Uber? CEO Dara Khosrowshahi discusses the potential business strategy: "When the road is clear for cannabis and federal laws come into play, we're absolutely going to look at it." (via @CNBCTechCheck) https://t.co/6VM454ugka pic.twitter.com/bRjpv7vvhU

— CNBC (@CNBC) April 12, 2021
The tech executive was specially asked about the possible expansion into the cannabis market in light of legalization recently being enacted in New York. And if polling from that state is any indication, Uber would see the demand for deliveries that it's looking for, as 53 percent of New Yorkers said in a survey that they would favor having that option available to consumers.
But for now, the CEO said the business is keeping its eyes on current expansions, which includes its recent acquisition of the alcohol delivery service Drizly. That company did launch an ancillary cannabis delivery service called Lantern—but following the Uber deal, it announced that the two entities would be separated, with Lantern operating independently as a private company.
Of course, as a national corporation, Uber is also making a risk assessment given the ongoing ban on cannabis at the federal level. But a policy change to that end could come sooner than later.
Senate Majority Leader Chuck Schumer (D-NY) has said that a bill to legalize marijuana that he's been working on with Senate Finance Chairman Ron Wyden (D-OR) and Sen. Cory Booker (D-NJ) will be released "shortly."
On the House side, Judiciary Chairman Jerrold Nadler (D-NY) has similarly signaled that his cannabis descheduling bill—the Marijuana Opportunity, Reinvestment and Expungement (MORE) Act—will be reintroduced this session. That proposal passed the House last year but did not advance in the Senate.
With Democrats in control of both chambers and the White House this session, there's renewed hope among advocates that the days of prohibition are soon to be over. Still, questions remain about President Joe Biden's role in the reform, as he opposes adult-use legalization and his press secretary said last month that his position "has not changed" to that end.
In any case, Uber's apparent interest in participating in the market once those federal barriers are lifted is another sign of the industry's potential. That said, many advocates have expressed that small businesses—particularly those operated by people most impacted by cannabis criminalization—should be prioritized in any legalization legislation over large companies.
Four More States Could Still Legalize Marijuana This Year After New Mexico, New York And Virginia