Pennsylvania Lawmakers Approve Marijuana Decriminalization Bill In Committee Vote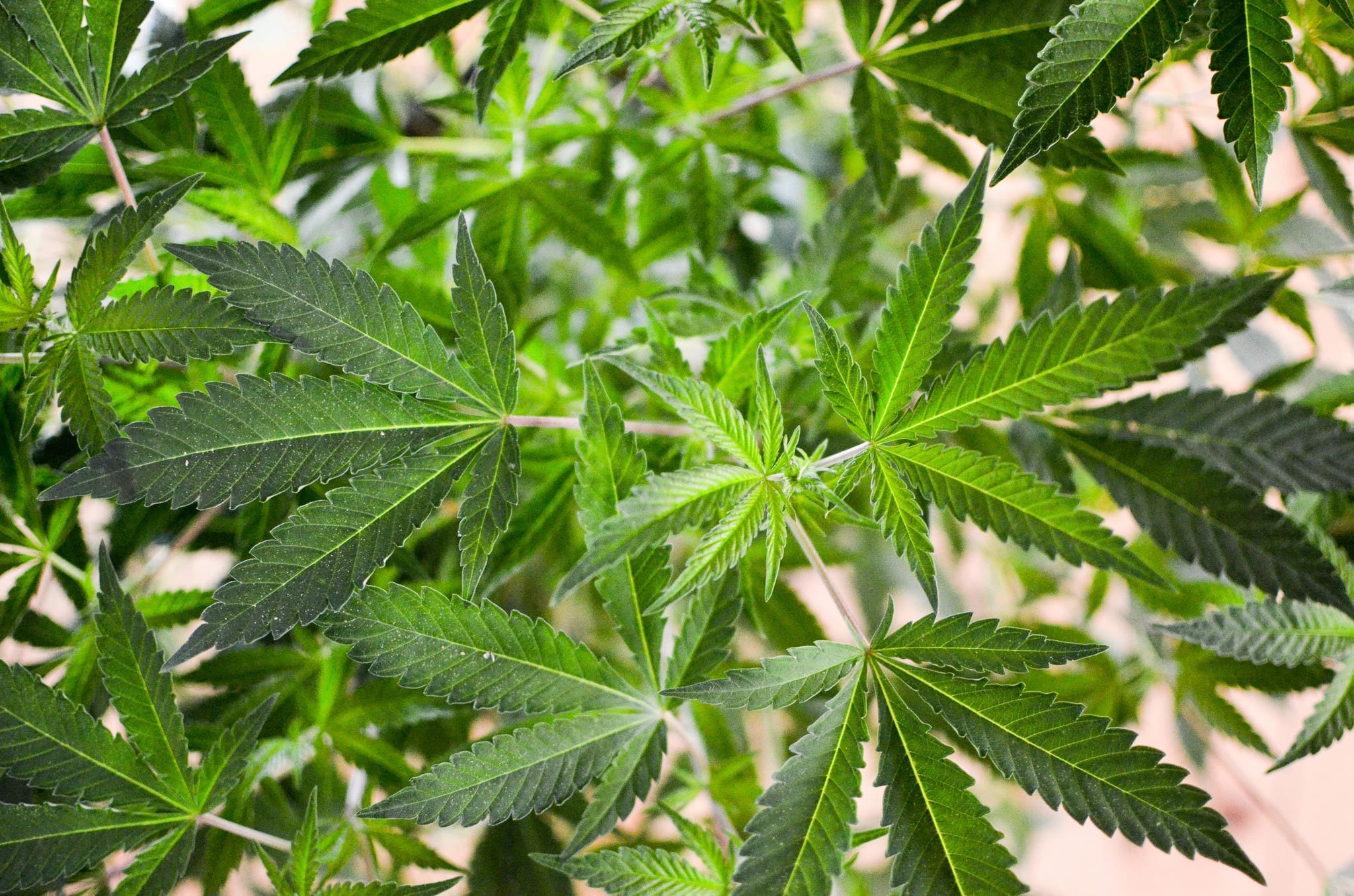 A bill to decriminalize marijuana in Pennsylvania cleared a critical hurdle on Tuesday.
The legislation, sponsored by Republican state Rep. Barry Jozwiak, would downgrade penalties for possession of under 30 grams of cannabis from a third-degree misdemeanor to a summary offense, punishable by up to a $300 fine and no jail time for first- and second-time offenders.
Though there was some uncertainty heading into Tuesday's vote, the House Judiciary Committee approved the proposal, 14-9, after shooting down an amendment that would have barred local jurisdictions in the state from imposing their own decriminalization policies.
Heads up @PhillyMayor @billpeduto @EricPapenfuse @kurtbresswein @AngelasInk @AndrewWagaman Rep. Jerry Knowles and Pa House Judiciary trying to undo municipal #marijuana decrim ordinances w HB928 (h/t Jeff Reidy @lvnorml for pic from hearing happening now) pic.twitter.com/bbekbewp1d

— Chris Goldstein (@freedomisgreen) October 9, 2018
A number of Pennsylvania cities, including Philadelphia and Pittsburgh, have already decriminalized cannabis. But under state law, possession is currently regarded as a third-degree misdemeanor that carries penalties of up to a $500 fine, up to 30 days of jail time and a drivers license suspension.
Jozwiak, a former state trooper and sheriff, said he drew motivation for the bill from the Berks County District Attorney, noting that the "courts are clogged" with low-level cannabis cases and that some police have already adopted less punitive means of dealing with simple possession.
Bill's introducer, GOP's Jozwiak, says the idea was brought to him by Berks County DA. "Courts are clogged" with low-level pot arrests. https://t.co/oG4Ca5FiLk

— Sarah Anne Hughes (@sarahanne_news) October 9, 2018
Jozwiak has also argued that decriminalization makes economic sense.
"This bill will reduce the workload in the court system, save millions of dollars, and allows police to file citations at the local district justice level," he wrote in a 2017 co-sponsorship memorandum. "Officers could now stay on duty, rather than be tied up in court for hours. This is a good economic decision."
A previous version of the bill, introduced in 2015, did not receive a committee vote. Now that it's been reintroduced and voted out of committee, there's a small window of time for a full floor vote before the close of the legislative session on November 30.
If the legislation is ultimately approved by the House and Senate, Gov. Tom Wolf (D) would likely sign it, as he's voiced support for decriminalization in the past. Wolf has said he's not ready to back full legalization in Pennsylvania, though.
I support decriminalizing small amounts of marijuana. Shouldn't focus on incarcerating people for possession of small amounts of marijuana. https://t.co/YeqO8Ir3z5

— Governor Tom Wolf (@GovernorTomWolf) March 1, 2017
Marijuana reform advocates were following the bill closely, though some contended that the legislation was too restrictive.
"Pending review of the specific language that was voted out of committee, we are optimistic that this bill will help reduce the almost 20,000 Pennsylvanians caught up in the criminal justice system over minor cannabis possession," Patrick Nightingale, executive director of Pittsburgh NORML, told Marijuana Moment. "We will be working with our allies in the House to offer amendments that will insure cannabis consumers do not face criminal prosecution under any circumstances for possession of a small amount."
What's more, an amendment from the sponsor that was attached to the bill in committee on Tuesday would charge individuals who possess cannabis in a motor vehicle or on school grounds with a misdemeanor, according to advocates.
Also of note – Rep. Jozwiak's amendment to HB928 could add extra penalties for #marijuana possession in a car. This was approved in Judiciary. (h/t @lvnorml for pic) pic.twitter.com/McSZTMkrKS

— Chris Goldstein (@freedomisgreen) October 9, 2018
"We will work with our supporters in the House to make this a real decriminalization bill that does not escalate to a misdemeanor under any circumstances," Nightingale said.
Chris Goldstein, a writer and cannabis reform advocate, told Marijuana Moment that it's pivotal that reform advocates remain vigilant as the legislation moves forward. Observers were surprised that the bill advanced, he said, but there's still a distinct possibility that further restrictive amendments such as the one voted down Tuesday will continue to rear their heads.
See the text of the amendments the committee considered below:
Pennsylvania Marijuana Decrim Edits by MarijuanaMoment on Scribd
Pennsylvania Lawmaker Launches Online Petition To Promote Marijuana Legalization Bill
Photo courtesy of Philip Steffan.