Oregon's Drug Decriminalization Initiative Has Created $300 Million In Funding For Treatment And Services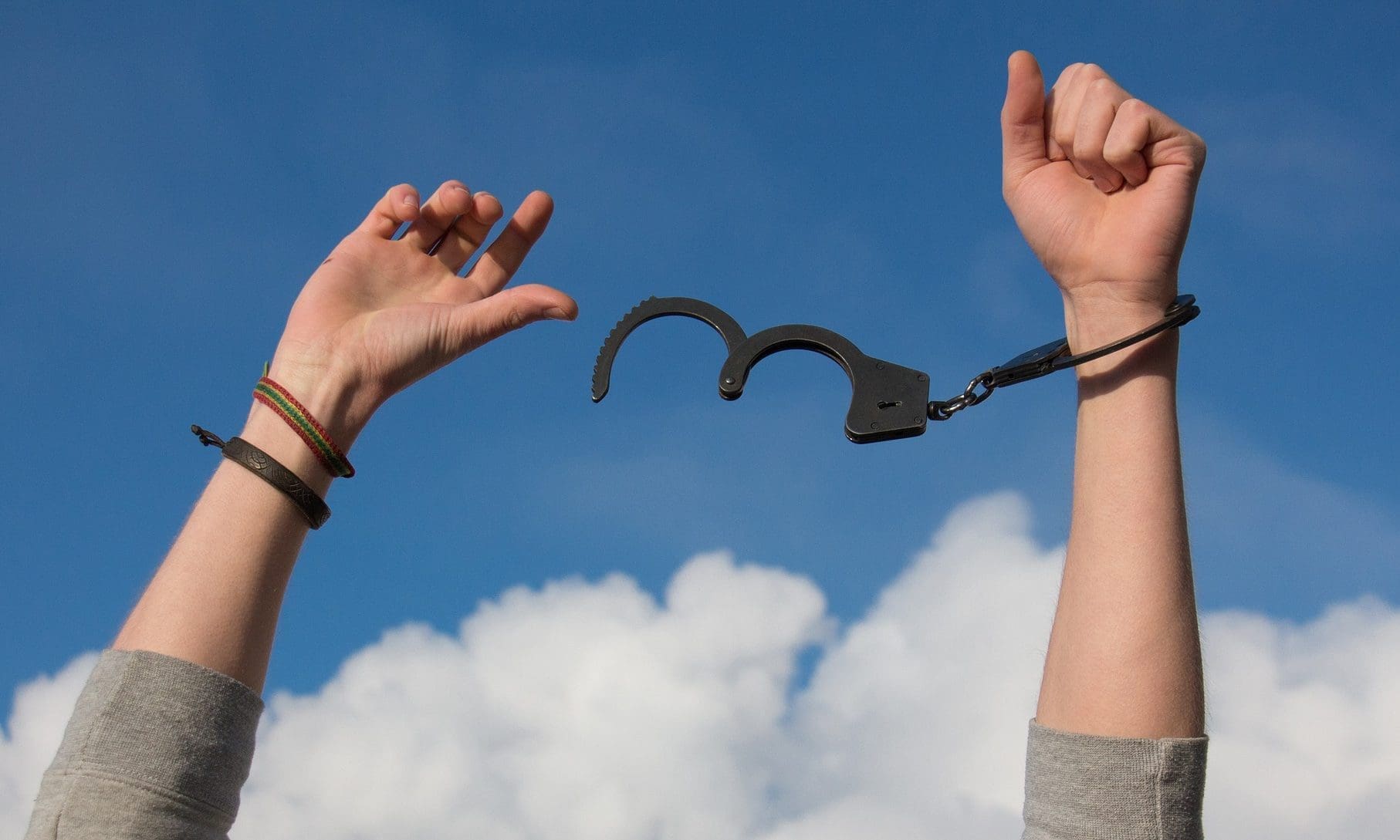 A historic vote to decriminalize drug possession in Oregon has generated hundreds of millions of dollars for substance misuse treatment in the state.
By Alexander Lekhtman, Filter
In the year since Oregon decriminalized possession of all state-banned drugs, hundreds of millions of tax dollars have been redirected to funding community treatment and harm reduction services.
Measure 110 ended arrests and jail time for possession of small amounts, replacing those penalties with a civil fine. The fine is waived if the person attends a substance use disorder assessment.
"A year ago, Oregonians voted yes on Measure 110 to remove criminal penalties for possession of drugs and expand access to health services," said Kassandra Frederique, executive director of the Drug Policy Alliance (DPA), in a press release to mark the November 3 anniversary. "Now, because of this measure, there are thousands of people in Oregon that will never have to experience the devastating life-long barriers of having a drug arrest on their record, which disproportionately and unjustly affected Black and Indigenous people due to targeted policing. Because of this measure, there is more than $300 million in funding that did not exist before being funneled into community organizations to provide adequate and culturally competent care that people desperately need."
Estimates from earlier in 2020 predicted the measure would prevent 9,000 arrests annually and result in a 95 percent reduction in racial disparities in drug arrests. But the history and present of targeted drug enforcement in the US make continuing scrutiny vital. So far, we don't have the complete picture.
"From the data we can see, there have been no drug possession arrests in the state since the decriminalization component took effect."
"This information is not fully available yet," Theshia Naidoo, managing director for legal affairs at DPA (whose political arm, Drug Policy Action, led efforts to adopt Measure 110), told Filter. "But from the data we can see, there have been no drug possession arrests in the state since the decriminalization component took effect on February 1 of this year."
Regarding continuing drug-arrest disparities, she said, "This is obviously something that we are keeping an eye out for but have not seen any evidence of yet."
Drug possession is defined in a particular way here. Under the measure, each illicit drug has its own threshold—the upper limit for what's deemed a "personal use" quantity. For example, less than 1 gram of heroin is considered non-criminal, while 1-3 grams is a misdemeanor and more than 3 grams is a felony. It's certainly progress that the state won't charge you for under 1 gram—but that's still a very small amount of heroin. So when the full arrest data arrive, they will need to be examined to see if thousands of people are still being arrested for possessing a few grams of heroin, for example. Calls to raise or remove the thresholds may follow.
Before the initiative passed, Oregon ranked near the bottom of all states in America for access to drug treatment. Measure 110 earmarks a portion of cannabis tax revenues for improving the state's treatment system, as well drug safety education and services. Health Justice Recovery Alliance (HJRA) was another of the organizations that helped secure $302 million in funding from this measure over the next two years.
To date, 70 different organizations in 26 different counties have received funding under the plan. The money has helped providers to expand services for people with low incomes and without insurance.
Cannabis tax money is also helping fund increased recovery, supportive and transitional housing. These resources are meant to help people who are chronically homeless and people with mental health diagnoses, as well as those with substance use disorders.
The funding is also helping to expand harm reduction and drug safety efforts statewide. So far, 52 Oregon providers have hired peer specialists to work directly with people in recovery from substance use disorder. Another 30 have increased overdose prevention education, naloxone distribution, access to medications for opioid use disorder and outreach services.
The National Picture
Events in Oregon seem to be inspiring state-level decriminalization efforts across the country. Since Measure 110 passed, lawmakers have called for drug decriminalization in Massachusetts, Seattle, Washington, D.C. and New Hampshire. In Maine, a decriminalization bill went so far as to pass a floor vote in the state House. Washington State and Vermont may follow, according to Naidoo.
"What legislators may be standing up for this policy remains to be seen," she said. "It's possible some may take a 'wait and see approach,' or they may kick it to 2023."
"It's going to be a multiyear effort."
At a federal level, on June 15 Representatives Cori Bush (D-MO) and Bonnie Watson Coleman (D-NJ) introduced the first bill in Congress to decriminalize all drugs. This would remove all criminal penalties for drug possession, and include measures to resentence people currently in prison and expunge past drug convictions.
"We can always be optimistic that the legislators would finally see the light and do the right thing," Naidoo said, "but I feel like as with a lot of other drug policy reforms, it's going to be a multiyear effort."
"While the devastation of 50 years of cruel and counterproductive policies can't be erased overnight," Frederique said of the achievements in Oregon, "by all metrics we hoped to achieve, and what voters asked for, we are going down the right path."
This article was originally published by Filter, an online magazine covering drug use, drug policy and human rights through a harm reduction lens. Follow Filter on Facebook or Twitter, or sign up for its newsletter.
Biden Administration Will Keep Denying Public Housing Over Marijuana Despite Congresswoman's Request