Ohio GOP Senate Leader Says 'All Hands On Deck' To Change Voter-Approved Marijuana Law Before Legalization Takes Effect Next Month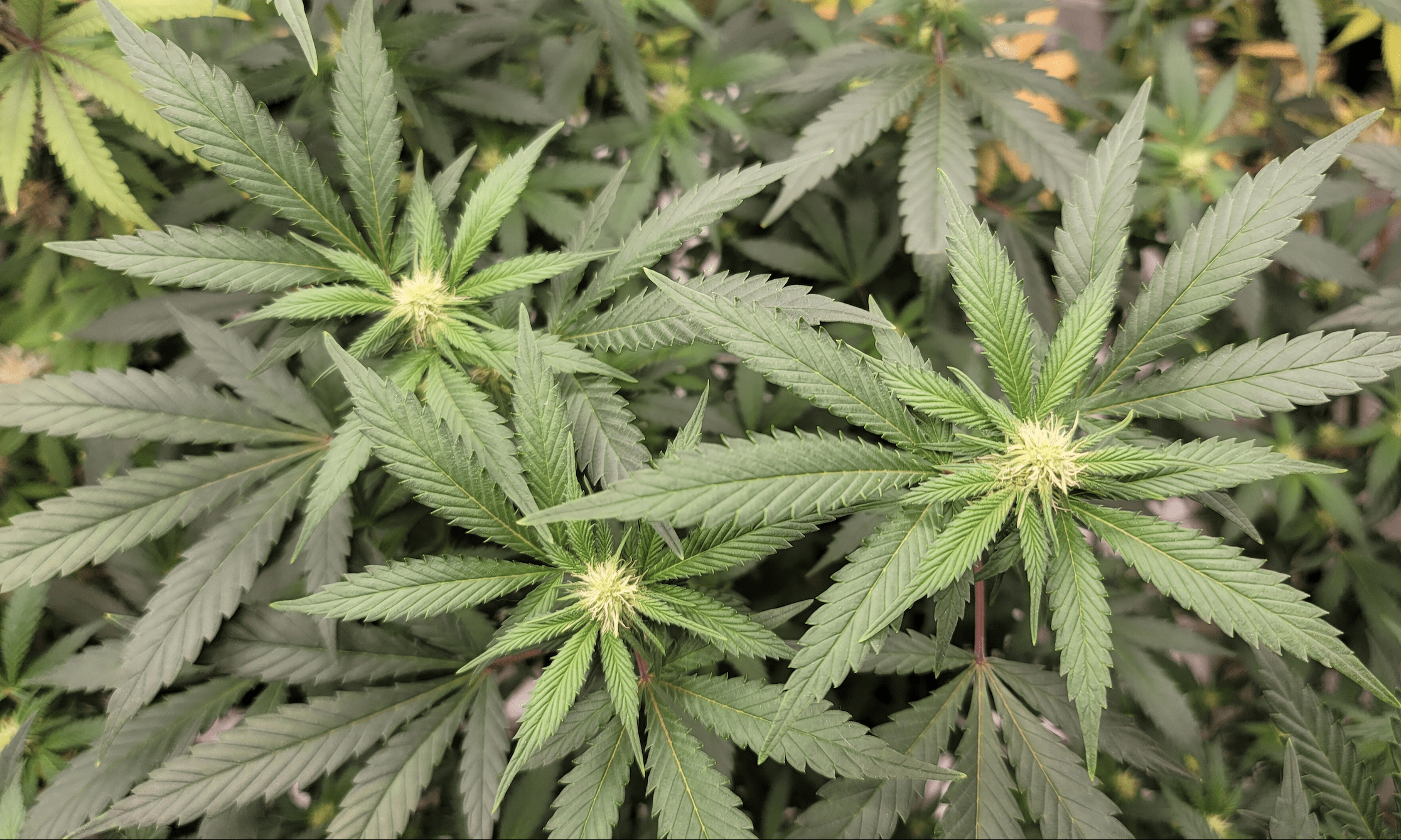 Ohio's Senate president says he's on board with the governor's plan to make certain changes to the state's voter-approved marijuana legalization law before the first provisions take effect early next month. Meanwhile, the House GOP leader seems to disagree on that timeline.
It's unclear what specific amendments Senate President Matt Huffman (R) will ultimately propose, but he said on Wednesday that he's in agreement with Gov. Mike DeWine (R) that lawmakers should move quickly to revise the statutory law before possession and cultivation becomes legal on December 7.
"It's kind of all hands on deck here," Huffman said on Wednesday.
On the House side, however, Speaker Jason Stephens (R) said this week that he doesn't see a need to rush the process of amending the cannabis law, especially considering that the types of amendments that leadership is discussing—such as potential changes to tax revenue allocation—won't come into play for at least nine months as regulators promulgate rules for the marijuana program.
"As this ramps up, it would be better for people going forward to know what the law is than people begin spending money or taking actions and then the law changes six months from now," Huffman told reporters, adding that "people have a lot of suggestions" for tax revenue distribution "when there's a new channel of money."
One Republican House member, Rep. Cindy Abrams (R), has already introduced a bill that would put $40 million in cannabis tax dollars toward law enforcement training annually.
Senate Minority Leader Nickie Antonio (D) told The Statehouse News Bureau that she feels "there are some things that we can agree on" with respect to tax revenue distributions. "We just have to look at it and have further discussion."
Antonio says Democrats may push for some revenue to go to K-12 public education, and there appears to be bipartisan interest in providing some funding for mental health services to support first responders with post-traumatic stress disorder (PSTD).
That said, it seems there's generally less of a sense of urgency on the House side, with the speaker saying that he does think lawmakers can "get to some sort of agreement" on a bipartisan basis, but it's important to ensure "we look at the right timelines as far as what is the most urgent for the program to get a start where everybody knows what the rules are at the right time."
Stephens said on Tuesday that it's "going to be a real challenge" to put together a package of changes to the law within the next few weeks. The Senate is currently only scheduled to meet twice before December 7, and the House has four session days to act.
"Obviously, we want to respect the will of the voters," he said, adding that possible amendments to the law don't "have to be decided" by the time legal possession and home cultivation take effect next month. They "can be decided as we move further down the line."
House Minority Leader Allison Russo (D) told The Cincinnati Enquirer that the expedited timeline for changes that GOP leadership is discussing "is certainly ambitious" but that "when the General Assembly wants to move quickly, it can—and when it doesn't, it doesn't."
"I'd much rather us have thoughtful policy, if we're going to put some of those guardrails around, rather than do something quick for the sake of doing it," the top House Democrat also said.
The governor has said on several occasions that he does want to see revisions enacted prior to possession and cultivation being legalized early next month. However, he's stressed that voters shouldn't expect any "surprises," and the proposed revisions that are being discussed would still honor the "spirit" of the reform.
Both the Senate president and House speaker have already discussed their own independent interest in amending the cannabis law, with a focus on THC limits and tax policy. A spokesperson for the Senate GOP majority similarly said that the legislature "may consider amending that statute to clarify some questionable language regarding limits for THC," and added that "tax rates are an issue."
The governor acknowledged last week that "what the people have clearly told us is they want legal marijuana in Ohio."
"We are going to see that they have that, but we've also got to live up to our responsibility to all the people in the state of Ohio, whether they voted for it or voted against it…that we do this in a very responsible way, we do it in a respectful way," he said. "And we do it, frankly, the Ohio way."
Rep. Casey Weinstein (D), who has championed cannabis reform in the legislature and sponsored bipartisan legalization legislation, told Marijuana Moment last week that "Ohioans spoke loud and clear" at the ballot.
"We value privacy. We value freedom. We value liberty," he said. "The leaders in the legislature should heed the call and uphold the will of the voters."
In a new interview this week, Weinstein said it is "a slap in the face to Ohio voters" to now get involved in setting the rules for legal marijuana only after the ballot measure forced the issue when they could have acted on legislation he filed for the past few sessions.
"Hopefully this teaches them a lesson that bills that have overwhelming bipartisan support deserve hearings," he said.
—
Marijuana Moment is tracking more than 1,000 cannabis, psychedelics and drug policy bills in state legislatures and Congress this year. Patreon supporters pledging at least $25/month get access to our interactive maps, charts and hearing calendar so they don't miss any developments.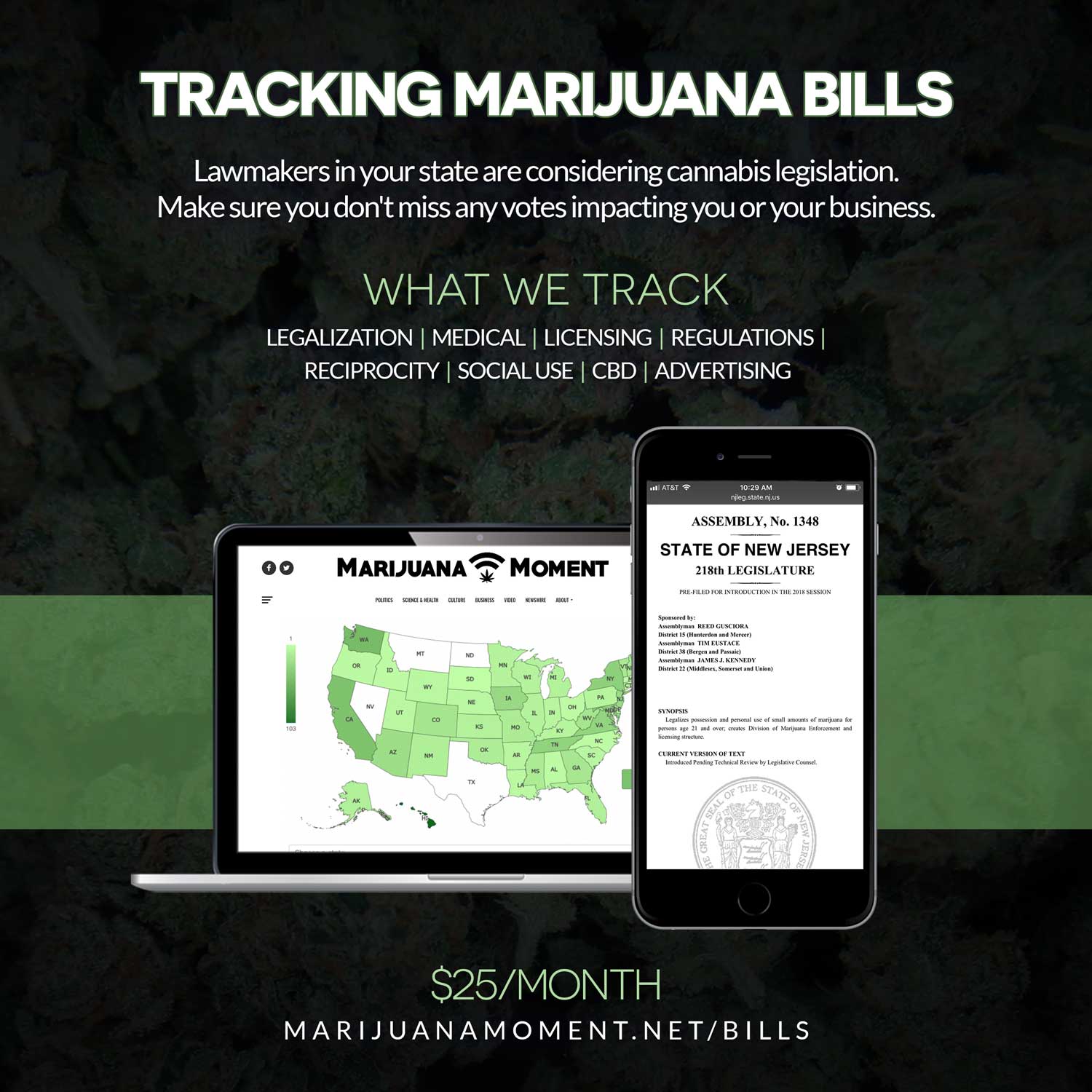 Learn more about our marijuana bill tracker and become a supporter on Patreon to get access.
—
The Ohio Department of Commerce was quick to publish an FAQ guide for residents to learn about the new law and timeline for implementation, though regulators repeatedly noted that the policies may be subject to change depending on how the legislature acts.
Prohibitionist organizations that campaigned against Issue 2, meanwhile, are set on a fundamental undermining of the newly approved law, with some describing plans to pressure the legislature to entirely repeal legalization before it's even implemented.
For what it's worth, a number of Ohio lawmakers said in September that they doubted the legislature would seek to repeal a voter-passed legalization law.
Voters were only able to decide on the issue after lawmakers declined to take the opportunity to pass their own reform as part of the ballot qualification process. They were given months to enact legalization that they could have molded to address their outstanding concerns, but the legislature ultimately deferred to voters by default.
For his part, the governor has previously said he believes "it would be a real mistake for us to have recreational marijuana," adding that he visited Colorado following its move to legalize in 2012 and saw what he described as an "unmitigated disaster."
As early voting kicked off late last month, the GOP-controlled Senate passed a resolution urging residents to reject measure.
Unlike the top state Republican lawmakers, one of the state's GOP representatives in Congress—Rep. Dave Joyce, co-chair of the Congressional Cannabis Caucus, said in September that he would be voting in favor of the initiative in November. He encouraged "all Ohio voters to participate and make their voices heard on this important issue."
Senate Banking Committee Chairman Sherrod Brown (D-OH) said late last month he voted in favor of the legalization ballot initiative, calling it a "hard decision" but one that was based on his belief that the reform would promote "safety" for consumers.
Meanwhile, Vivek Ramaswamy, a 2024 Republican presidential candidate, said he voted against a ballot initiative to legalize marijuana in Ohio because he's concerned the federal government could "weaponize" criminalization against people who are engaged in state-legal cannabis activities under the "fake" pretense that they're protected from federal prosecution.
Senate Majority Leader Chuck Schumer (D-NY), for his part, said last week that Ohio's vote to legalize marijuana at the ballot is one of the latest examples of how Americans are rejecting "MAGA extremism," and he added that he's committed to continuing to work on a bipartisan basis "to keep moving on bipartisan cannabis legislation as soon as we can."
Rep. Earl Blumenauer (D-OR), co-chair of the Congressional Cannabis Caucus, told Marijuana Moment last week that "the vote in Ohio was a great big exclamation point on the things we've been talking about."
"We've been saying for years how this issue has crested, how it's got broad momentum, how it is inclusive. It's sort of like the success with the [Ohio abortion rights] issue—except this was more pronounced," he said. "We got more votes than the abortion issue. We get more votes than anybody on the ballot."
The White House has separately said that "nothing has changed" with President Joe Biden's stance on marijuana, declining to say if he supports Ohio's vote to legalize this week or whether he backs further reform of federal cannabis laws.
Meanwhile, as Ohio voters approved statewide legalization, activists also chalked up a series of little-noticed wins to decriminalize larger amounts of cannabis in three Ohio cities, according to preliminary county election results.
Biden's Justice Department Says Marijuana Consumers Are 'Unlikely' To Store Guns Properly In Latest Defense Of Federal Ban
Photo courtesy of Mike Latimer.