New Zealand Government Releases Details Of Marijuana Legalization Referendum
Details about legislative plans to legalize and regulate marijuana in New Zealand were released on Tuesday.
The three political parties who are part of a minority government coalition agreed to basic elements of a referendum to allow for the use, possession, sale and cultivation of cannabis for adults 20 and older, which is set to appear on New Zealand's 2020 ballot.
Justice Minister Andrew Little confirmed in a press release that the measure will be binding—meaning that if voters approve the measure, the government will be obliged to follow through on the voters's will. The proposal will allow for limited home cultivation and licensed areas where people can consume marijuana socially. It will also include restrictions on advertising.
Andrew Little makes cannabis referendum announcement #FOCUSLIVE https://t.co/JjW8b7ZjoO

— nzherald (@nzherald) May 6, 2019
"Officials are now empowered to draft the legislation with stakeholder input, and the Electoral Commission will draft the referendum question to appear on the ballot," Little said in a press release. "The voters' choice will be binding because all of the parties that make up the current Government have committed to abide by the outcome."
"We hope and expect the National Party will also commit to respecting the voters' decision," he said, referring to the leading opposition party that is not part of the governing coalition.
"Cabinet has agreed to hold a binding referendum at the 2020 General Election to determine whether personal use of recreational cannabis should be legalised," he wrote in an executive summary of the plan. "If the binding nature of the referendum is to be meaningful it will be necessary to be as clear and certain about the outcome of a 'yes' vote as possible."
"The referendum question should provide voters with a clear choice on this important matter," he said. "Also, there may be merit in allowing for the public education in the lead up to the referendum to better understand the final regulatory model that is adopted."
Little outlined four separate referendum options for the Cabinet to choose from. It appears that parties agreed on the option that reads as follows:
"A question referring to an exposure draft piece of legislation that outlines the suggested regulatory model for cannabis but was not introduced into the House until the result of the referendum was known: 'Do you support legalising the personal use of recreational cannabis in accordance with [published draft legislation]?". This exposure draft would be provided in confidence to limited stakeholders for consultation and a final exposure draft that would be the subject of the referendum would follow."
Little argued that simply decriminalizing cannabis would "impede the ability to control quality of products" and "any of the harm minimization associated with removing criminal elements." Legalizing and regulating marijuana, on the other hand, would create a "controlled and tightly regulated market" that would allow the government to "steer market behaviour towards achieving the objective of minimising harm, while providing safe and legal access to cannabis."
Here are the primary and secondary goals of the proposed referendum, as Little outlined in a 30-page briefing document:
"Primary objectives:

Address the wellbeing of New Zealanders and harm reduction—the model should minimise harms associated with cannabis, such as health-related harm, social harms and harm to youth.
Lower the overall use of cannabis over time through education and addiction services – with a particular focus on lowering the use amongst youths by increasing the age of first use. Revenue raised through the regulation of cannabis should contribute to relevant health-related measures.
Secondary objectives:
Disempowering the gangs and the illegal trade in cannabis;
Lowering the prison population over time and lowering the number of New Zealanders (especially Maori) whose future opportunities are negatively affected by cannabis use charges;
Ensure product safety and control of THC levels via legislation and regulation;
Be consistent with the rule of law – the model should uphold New Zealand's constitution. It should also minimise opportunities for the illicit market and be clear and easy to follow;
Tailored and workable for New Zealand – the model should recognise and reflect our cultural practices and the values of New Zealand society so that it can be accepted by New Zealanders;
Fiscal sustainability – the model should seek to fund mechanisms that directly address cannabis-related harms, while also aiming to lower use over time."
Chlöe Swarbrick, a Green Party member of Parliament who joined Little at Tuesday's presser, released a video celebrating the development.
Aotearoa New Zealand could be the first country in the world to nationally legalise and regulate cannabis through a vote of the people. Here are the details. @NZGreens pic.twitter.com/GbeZKV2V4q

— Chlöe Swarbrick (@_chloeswarbrick) May 6, 2019
"In line with a health-based approach, consumption will be limited to private spaces or to those that are licensed," she said. "We are also guaranteeing that there is going to be no advertising because the last thing we want to do is open the door to big corporates and invite another 'Big Tobacco' or 'Big Alcohol' and replace the black market with some big corporate control."
"This is, of course, massive news and the first solid piece of information we can give you guys on the cannabis referendum," she added. "Over the next year and a half, I will be doing my utmost to get around the country and hear from all of you about how we can create the best possible piece of legislation."
The proposal also calls for a licensing scheme that would "provide for safe spaces for people to use cannabis away from home."
The timeline for steps toward drafting the legislation and ballot question were laid out by the justice minster as follows:
New Zealand has previously demonstrated interested in pursuing a public health-orientated approach to drug policy. Officials instructed law enforcement not to criminalize possession and consumption of synthetic drugs, which is at the center of a drug crisis in the country, and to instead treat such cases as public health concerns.
A poll released in January found that 60 percent of New Zealand residents would approve a referendum to legalize cannabis. Only 24 percent of respondents voiced opposition to the policy and 16 percent were left undecided.
Should the country opt to legalize and regulate marijuana, it would be following in the steps of Canada and Uruguay, which have already done so. Mexican lawmakers are also pushing ahead on a legalization plan.
"Subject to Cabinet decisions, any legislation to be enacted before the referendum that includes provisions relating to the overall system of cannabis, including the cultivation, sale and supply, and use of recreational cannabis in New Zealand would preferably be passed by December 2019, with March 2020 as an absolute deadline in order to undertake the referendum at the 2020 General Election," Little wrote.
Mexican Lawmakers Plan To Tackle Marijuana Legalization This Summer
Photo courtesy of Brian Shamblen.
Massachusetts Governor Defends Closing Recreational Marijuana Shops To Prevent Out-Of-State Shoppers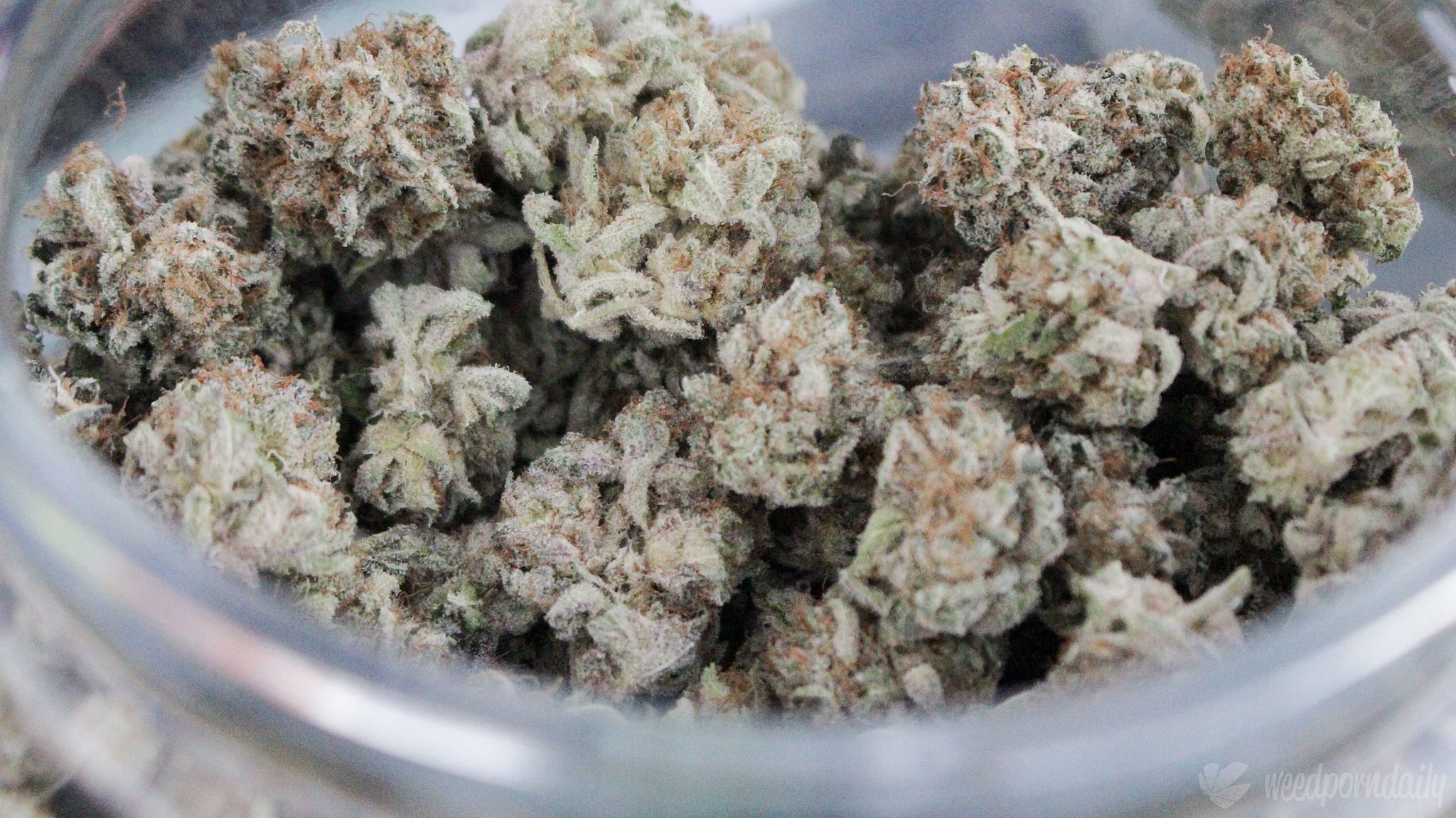 The governor of Massachusetts doubled down on the state's temporary closure of recreational marijuana shops during the coronavirus outbreak on Tuesday, telling reporters that allowing them to reopen could exacerbate the health crisis by attracting visitors from states where cannabis remains illegal.
During a press conference, Gov. Charlie Baker (R) was asked about the state's decision to exclude adult-use stores from the list of "essential businesses" that can continue to operate during the pandemic. He stressed that medical cannabis dispensaries can continue to serve patients but seemed to argue that the lack of regulated marijuana markets in surrounding states is forcing the state's hand on recreational retailers.
"We are doing a lot of things to try to get people to stay at home," he said, adding that travel advisories currently instruct out-of-state visitors to self-quarantine for 14 days.
"There is tons of evidence that because Massachusetts is one of the few states in the Northeast that has legalized recreational marijuana, that if we make recreational marijuana available as an essential business—remember, medical marijuana is available as an essential business—if we make recreational marijuana available, we are going to have to deal with the fact that people are going to come here from all over the place across the Northeast and create issues for us with respect to the fundamental issue we are trying to solve for here, which is to stop the spread," Baker said. "For that reason and that reason alone, I think this is just a non-starter with us."
Asked whether the state could make it so only Massachusetts residents could access adult-use shops, the governor said "I don't know if you can do that legally," though it's "certainly something that some folks have talked about."
Baker is facing pressure from regulators and industry stakeholders to allow recreational stores to stay open. Layoffs and furloughs have already started occurring in the market in response to his order.
In a letter to the governor on Monday, dozens of marijuana operators in the state argued that while they appreciate the need to protect public health during this pandemic, shuttering their businesses means people will turn to the illicit, unregulated market for cannabis, and that poses its own set of risks.
Shaleen Title, who serves as a commissioner on the Massachusetts Cannabis Control Commission, told Marijuana Moment that public safety "must remain our top priority as Massachusetts confronts the coronavirus pandemic" and she appreciates the governor "for recognizing that even as we strive to minimize unnecessary interactions, access to medical cannabis is essential to the health of tens of thousands of patients in Massachusetts."
"And I welcome and share his confidence in the ability of the Commission and its medical licensees to operate safely amid the unprecedented challenges posed by COVID-19, including by enhancing sanitation procedures, limiting the number of patrons, and allowing curbside pickup," she said.
But she parted with the governor when it comes to recreational businesses.
"I believe those same measures, potentially along with a restriction on out-of-state customers, could be applied to adult-use facilities to allow for resumed operations," she said. "Reopening these businesses would provide access to the many adult-use consumers who rely on cannabis for medical purposes."
As the U.S. grapples with the COVID-19 outbreak, numerous states are having to decide where to draw the line for cannabis businesses. Many allow both adult-use and medical cannabis dispensaries to operate, with some recommending social distancing measures such as curbside pickup for marijuana products to mitigate the spread of the virus.
According to a recent poll, a majority of Americans agree that medical cannabis dispensaries are "essential services" that should remain open.
Marijuana Legalization 'Not Likely' In New York Budget, Governor Says On Eve Of Deadline
Photo courtesy of WeedPornDaily.
Marijuana Legalization 'Not Likely' In New York Budget, Governor Says On Eve Of Deadline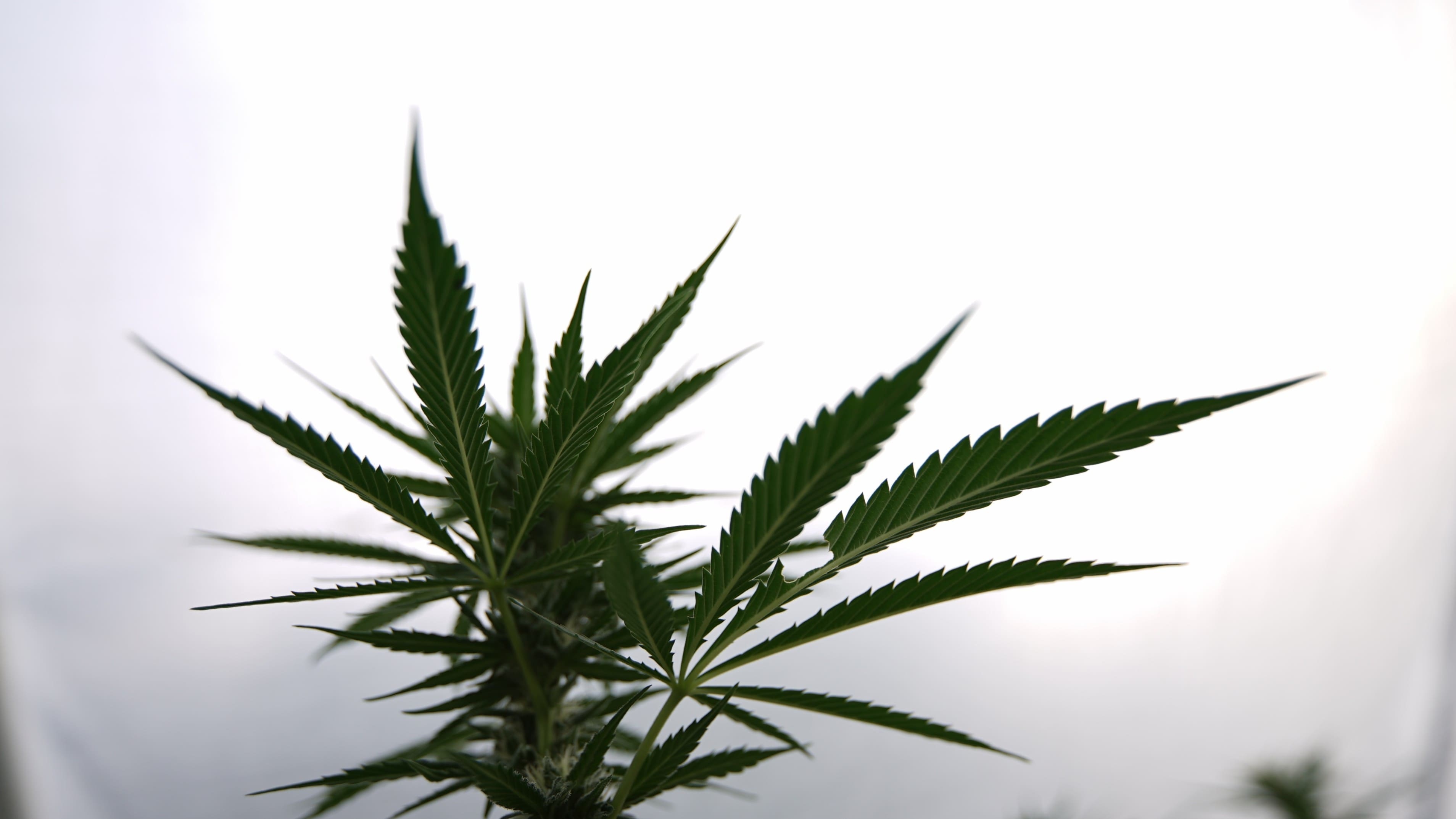 Marijuana legalization is "not likely" to be included in the final budget in New York, Gov. Andrew Cuomo (D) said on Tuesday, explaining that the issue proved too complicated as the state grapples with the coronavirus.
Another sign that the policy change isn't happening as Cuomo and advocates had planned comes from a pair of newly revised budget bills that exclude the proposal, making it all but certain that legalization won't make the final cut.
"Too much, too little time," the governor said of the proposal during a press conference.
Wednesday is the deadline to deliver a budget, and so the identical Senate and Assembly spending bills that were freshly amended on Tuesday are unlikely to substantially change before they get a vote and sent to the governor's desk. A provision in Cuomo's original proposal that would implement an adult-use cannabis market was "intentionally omitted," text of the legislation states. That phrase is used repeatedly throughout the legislation for policies that missed the cut.
That's not to say that there's no appetite for the reform move within the legislature. It was expected to make it into the budget, but the coronavirus outbreak shifted legislative priorities and legalization evidently proved too complicated an issue to work out ahead of the deadline. Top lawmakers have said there's no reason that they can't develop a comprehensive reform plan outside of the budget.
However, Cuomo said earlier this month that his preference would be to address legalization through the budget because, outside of that process, "the easiest thing for a legislative body to do is to do nothing."
The release of the budget bills seems to confirm details included on a draft budget report that was shared with Marijuana Moment on Monday. It similarly said that the "Adopted Budget omits the Executive proposal to legalize adult use cannabis."
A revised standalone legalization bill was recently introduced in the Senate, and advocates hoped the language would be inserted into the budget, but that didn't pan out. However, it's possible that legislators could still take it up separately after the budget is handled. That said, it remains to be seen when the legislature, which has scaled down other activity amidst the COVID-19 pandemic, will be able to tackle the issue.
A spokesperson for the bill's sponsor, Sen. Liz Krueger (D), told Marijuana Moment on Monday that "nothing is done until it is done, but the Senator has said previously that the Governor's staff essentially took marijuana off the table weeks ago" in budget talks.
The senator still believes that "if it can't get done the right way in the budget right in the middle of overlapping public health and fiscal crises, that there is no reason it can't get done right later."
Assembly Majority Leader Crystal Peoples-Stokes (D), who has also sponsored a legalization bill, told Politico that "I wish that it was [included in the budget], but I don't believe that it is."
Marijuana Moment reached out to Senate and Assembly leadership for comment about the budget bills, but representatives were not immediately available.
"While legalizing cannabis is necessary to reduce the decades of unjust, racist targeting of communities of color in New York, our state faces a public health crisis right now and efforts to contain COVID-19 demand legislators' full attention," Kassandra Frederique or the Drug Policy Alliance said. "We remain committed to seeing legalization passed in New York at a time when critical components of equity and community reinvestment can be thoroughly addressed."
"The regulation of marijuana in our state must be centered in economic and racial justice now more than ever, because we know the same communities targeted by drug enforcement are the ones with the least access to healthcare right now, the ones grappling with decades of the economic toll from criminalization, with low wages, unstable housing, and the ones losing jobs and loved ones at the same time," she added. "The creation of a diversified and equitable industry that supports New York-based small businesses and farmers will be imperative coming out of this crisis. When the dust settles and New York has survived this pandemic, these communities that are on the frontlines of this crisis—in addition to the legacy of harmful enforcement—must be the center of our rebuilding effort."
Prohibitionist group Smart Approaches To Marijuana celebrated reports that legalization would not be included in the budget, stating that "the consideration of marijuana legalization and commercialization during this outbreak is unconscionable and extremely shortsighted."
🚨🚨🚨BREAKING 🚨🚨🚨

Today it was reported that efforts to legalize marijuana through the budget process in New York have failed.

This is a tremendous victory for public health and safety.
Our statement: pic.twitter.com/yVr9rlAr8g

— SAM (@learnaboutsam) March 31, 2020
Cuomo also originally planned to tour legal cannabis states to learn from their experiences and take lessons back home, but that plan was also derailed due to the coronavirus.
The governor pitched legalization in his budget proposal last year as well. But following months of negotiation, the legislature failed to produce a passable bill—with disagreements centering on issues such as how tax revenue would be allocated—and so the effort carried over to this year.
Cuomo seemed optimistic that 2020 would be the year for legal cannabis in New York, and he touted the proposal in his State of the State address in January. Just last week, he indicated the effort was still alive, though he also recognized that it may prove too complicated an issue to ultimately deliver through the budget this round.
Meanwhile, drug policy reform efforts across the country are struggling amid the pandemic.
Activists in California recently released a video asking California officials to allow digital signatures for a petition to revise the state's adult-use marijuana program. In Washington, D.C., advocates for a measure to decriminalize psychedelics similarly wrote to the mayor and local lawmakers, imploring them to accept online signatures for their ballot petition.
Another California campaign to legalize psilocybin mushrooms is struggling and asking for electronic signature gathering to qualify for the ballot. An effort to legalize medical cannabis in Nebraska is facing similar signature gathering challenges. A campaign to legalize cannabis in Missouri is also in jeopardy.
In Oregon, advocates for a measure to decriminalize drug possession and a separate initiative to legalize psilocybin for therapeutic purposes have suspended in-person campaign events amid the pandemic.
Arizona activists shared some more positive news last week, however, announcing that they have collected more than enough signatures to qualify for the state's November ballot—though they have not yet been submitted to or verified by the state.
Coronavirus Upends Marijuana, Psychedelics And Drug Reform Ballot Measures
This story was updated to include comment from Drug Policy Alliance.
Photo courtesy of Chris Wallis // Side Pocket Images.
DC Activists Have A New Plan To Get Psychedelics Decriminalization On The Ballot Despite Coronavirus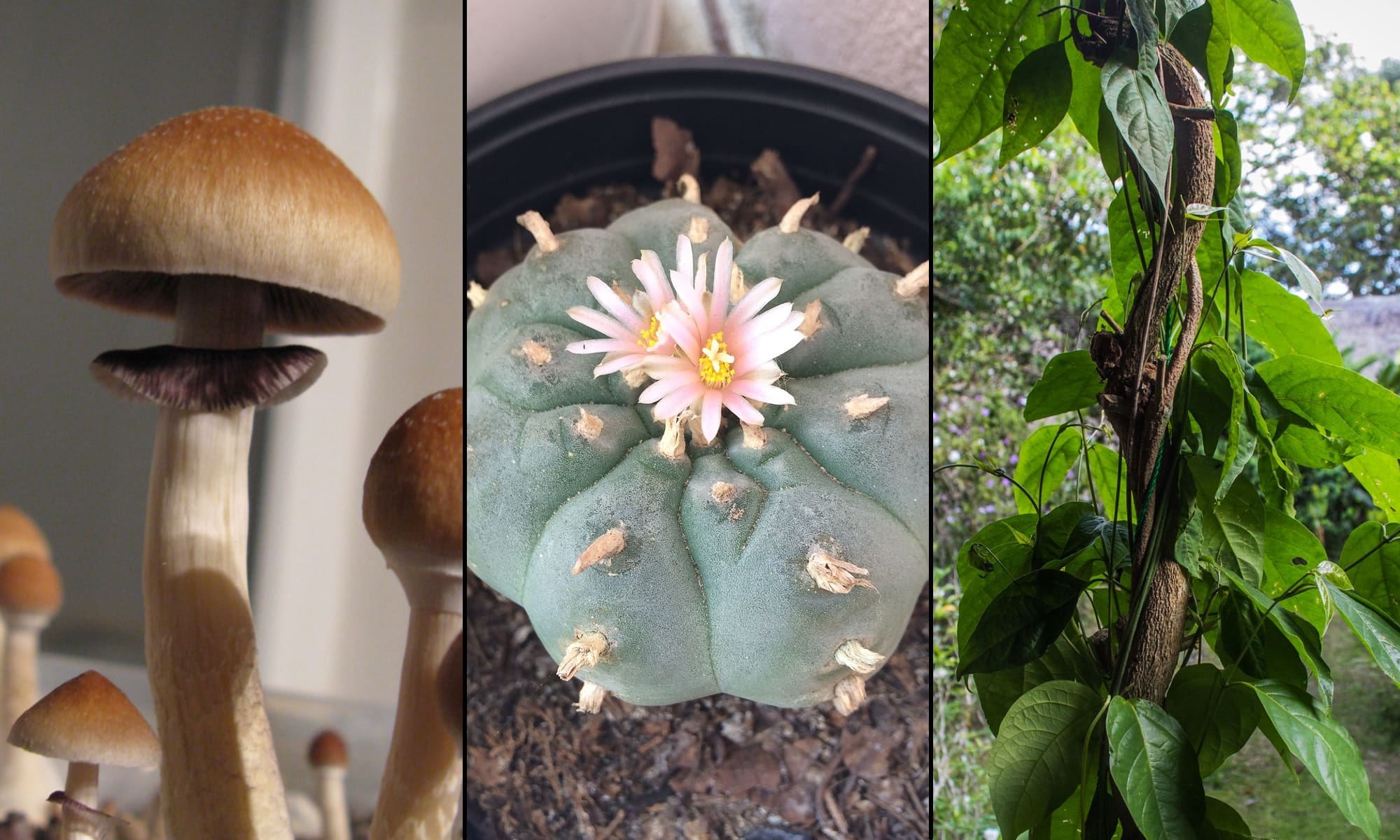 Activists in Washington, D.C. are considering a new strategy to get a measure to decriminalize psychedelics on the November ballot, with the coronavirus outbreak having forced them to suspend in-person signature gathering.
While Decriminalize Nature D.C. hoped that officials would pass emergency legislation allowing the digital collection of signatures, they aren't actively considering that option. And the District Council's chairman said he would not simply place the initiative on the ballot for voters to decide regardless of the signature count.
That's left the group in a challenging position. But they're not out of ideas yet.
Now the campaign is exploring the possibility of conducting "micro-scale petition signature collection" to make the ballot. The plan would involve having petitions mailed to supporters, who would circulate it and collect signatures from "registered DC voters in their immediate vicinity, such as family, roommates, friends and close-by neighbors" and then return the signed petitions to the campaign headquarters.
We've received excellent feedback from our NEW Supporter Survey! This is your chance to give input as we adapt to opportunities and challenges presented by COVID-19. Please complete and share the survey here: https://t.co/B0LYBI4eXX #DecrimNature #Initiative81 #RestoringOurRoots

— DecrimNatureDC (@DecrimNatureDC) March 30, 2020
They've launched an online survey to determine the feasibility of the option. It asks prospective volunteers to estimate how many signatures they could theoretically collect under that limited scope and provide their mailing information should the campaign decide to move forward with the plan.
This is one of the last remaining options for the 2020 effort, which is working to make a wide range of psychedelics among the district's lowest law enforcement priorities.
Council Chairman Phil Mendelson (D) said during a press conference on Friday that he "would not say that we're looking for legislative action to put [the initiative] on the ballot" outside of the conventional process.
Board of Elections Chairman Michael Bennett also took a question about the prospect of allow electronic signature collection. He said his panel is not considering the possibility "at this point."
Watch the comments below, starting around 22:15:
Decriminalize Nature D.C. is one of numerous groups working to change local and state drug policy laws. And it's not alone in its struggle amid the current pandemic.
A California campaign to legalize psilocybin mushrooms is struggling and asking for electronic signature gathering to qualify for the ballot.
In Oregon, advocates for a measure to decriminalize drug possession and a separate initiative to legalize psilocybin for therapeutic purposes have suspended in-person campaign events amid the pandemic.
Activists in California recently released a video asking California officials to allow digital signatures for a petition to revise the state's adult-use marijuana program. An effort to legalize medical cannabis in Nebraska is facing similar signature gathering challenges. A campaign to legalize cannabis in Missouri is also in jeopardy.
Arizona activists shared some more positive news last week, however, announcing that they have collected more than enough signatures to qualify for the state's November ballot—though they have not yet been submitted to or verified by the state.
Marijuana Legalization Left Out Of New York Budget, According To Draft Summary Document
Photo elements courtesy of carlosemmaskype and Apollo.