ND House votes to legalize cannabis (Newsletter: February 24, 2021)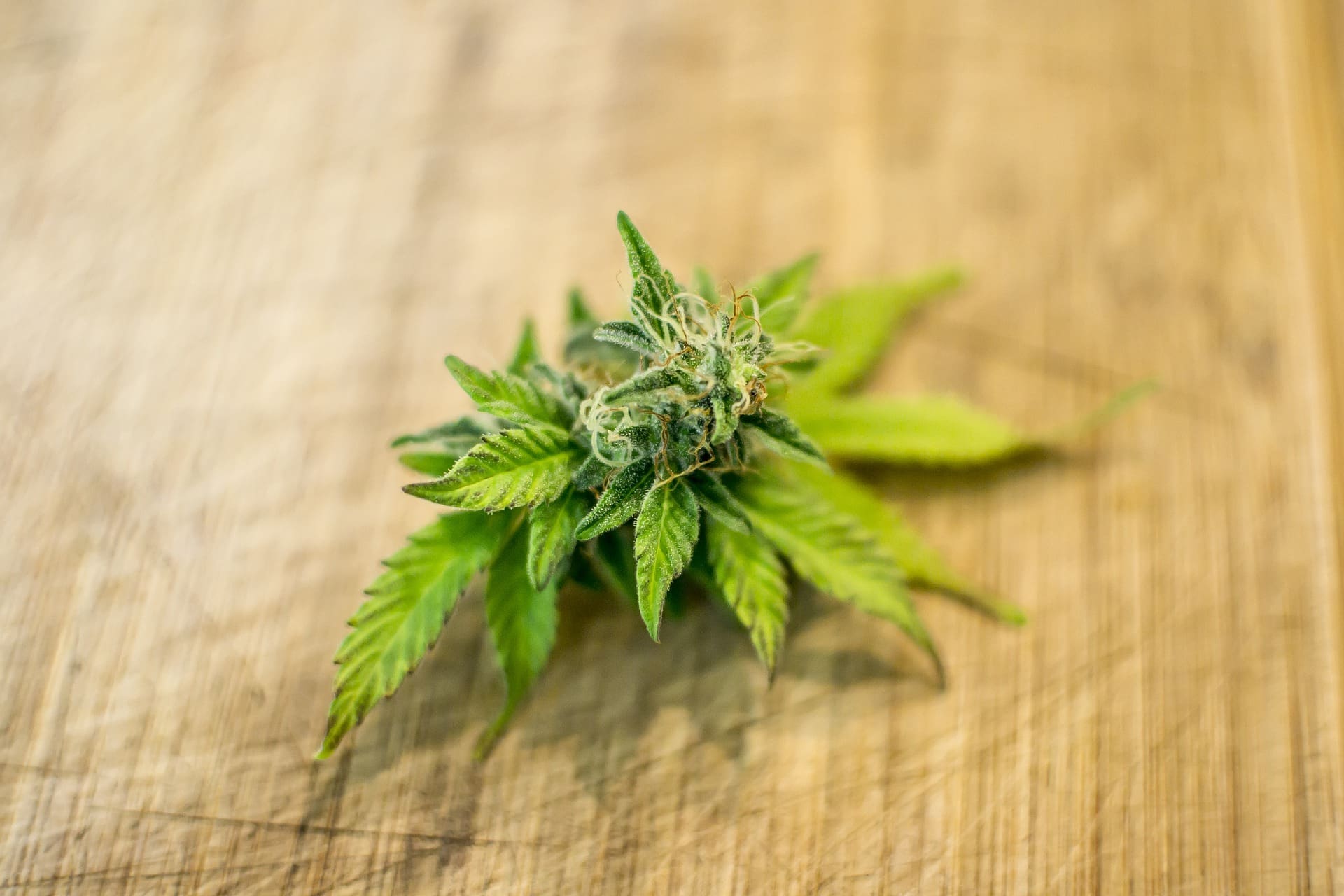 NJ AG's marijuana memos; Biden Treasury nom pressed on cannabis banking; MN legalization advances; Poll: SC support for medical marijuana
Subscribe to receive Marijuana Moment's newsletter in your inbox every weekday morning. It's the best way to make sure you know which cannabis stories are shaping the day.
Your support makes Marijuana Moment possible…
Free to read (but not free to produce)! We're proud of our newsletter and the reporting we publish at Marijuana Moment, and we're happy to provide it for free. But it takes a lot of work and resources to make this happen.

If you value Marijuana Moment, invest in our success on Patreon so we can expand our coverage and more readers can benefit: https://www.patreon.com/marijuanamoment

/ TOP THINGS TO KNOW

The North Dakota House of Representatives approved a bill to legalize marijuana. It's an attempt to avoid a more far-reaching cannabis measure that activists want to put on the 2022 ballot.

New Jersey Attorney General Gurbir Grewal (D) issued a memo directing prosecutors to drop pending marijuana cases now that legalization has been signed into law. A separate memo clarifies what police can and can't do when it comes to cannabis.

Sen. Catherine Cortez Masto (D-NV) pressed President Joe Biden's nominee for deputy treasury secretary on revising marijuana banking guidance. Meanwhile, House Democrats left the cannabis financial services issue out of their latest coronavirus relief bill despite including it twice last year when the party didn't control the Senate or White House.

The Minnesota House Labor, Industry, Veterans and Military Affairs Finance and Policy Committee amended and approved a bill to legalize marijuana—one week after a separate panel also advanced it.

A new poll found that South Carolina voters support legalizing medical cannabis by a five-to-one ratio.

A new federally funded study found that workers' compensation claims and payouts decline in states that legalize marijuana.
"We hypothesize that access to marijuana through [recreational marijuana laws] increases its medical use and, in turn, allows better management of symptoms that impede work capacity—e.g., chronic pain, insomnia, mental health problems, nausea, and so forth."
/ FEDERAL

Under secretary of state for political affairs nominee Victoria Nuland disclosed that she has consulted for cannabis firm Tilray.

Congressional Democrats filed an immigration reform bill that excludes some marijuana offenses from a provision that blocks people with certain convictions from citizenship eligibility.

Sen. Cory Booker (D-NJ) spoke at a Black History Month Town Hall about his work to lead marijuana reform efforts in the Senate.

House Budget Committee Chairman John Yarmuth (D-KY) purchased several marijuana stocks shortly after Election Day and ahead of his vote on a federal legalization bill.

Rep. Don Young (R-AK), in introducing interior secretary nominee Deb Haaland before her confirmation hearing, said, "Anybody who thinks you're going to cut off fossil fuel immediately is smoking pot—that's legal in the state of Alaska, by the way." (About 37 minutes into the video.)

/ STATES

Pennsylvania Gov. Tom Wolf (D) tweeted, "Tell your state legislator to get a bill legalizing adult-use marijuana to my desk. I'd be more than happy to sign it into law."

New Jersey Gov. Phil Murphy (D) tweeted, "Let me be blunt: Today, I signed historic adult-use cannabis reform bills into law – with social justice, racial justice, and economic justice leading the way."

New York's lieutenant governor tweeted, "Great news for farmers and small business entrepreneurs. New York State is now accepting applications from businesses seeking to operate as cannabinoid hemp processors, retailers or distributors."

Florida's agriculture commissioner tweeted, "Florida should legalize marijuana for adult use."

The South Dakota House of Representatives approved a bill to amend hemp rules. Separately, the Senate Judiciary Committee approved a bill to defelonize the ingestion of drugs.

The Indiana Senate approved a bill to allow the state attorney general to take over cases that local prosecutors refuse to pursue, including those for marijuana.

The California Legislative Analyst's Office published an overview of Gov. Gavin Newsom's (D) plan to consolidate the state's marijuana regulatory responsibilities.

The Vermont Senate Judiciary Committee will consider a bill to revise marijuana regulations on Thursday and Friday.

Missouri's Administrative Hearing Commission awarded medical cannabis cultivation licenses to two businesses that were originally rejected by regulators. Meanwhile, regulators extended deadlines for approved businesses to open.

Arizona regulators sent guidance on tax requirements for marijuana businesses, including that the official code for such businesses is 420.

Oklahoma regulators began signing up people for trainings on medical cannabis seed-to-sale tracking.

Massachusetts regulators sent a bulletin on telehealth consultations for medical cannabis patients.

Nebraska activists held a rally to pressure lawmakers to legalize medical cannabis.

The Washington State Social Equity in Cannabis Task Force's Disproportionately Impacted Communities Workgroup will meet on Thursday.

The Maryland Medical Cannabis Commission will meet on Thursday.

Colorado regulators will hold a marijuana rulemaking hearing on Friday.

—
Marijuana Moment's journalism is made possible by readers like you who value this work enough to support us with monthly pledges on Patreon. If you rely on our reporting to stay informed about key cannabis developments, please help us keep doing this by becoming a sustaining subscriber today.
Backing us at the $25/month level also gets you access to our Bill Tracker so you won't miss any important marijuana legislation in your state.
—
/ LOCAL

A St. Louis County, Missouri councilman is preparing a marijuana decriminalization proposal.

/ INTERNATIONAL

Iceland's health minister is proposing decriminalizing drugs.

A Kenyan lawmaker is pressing colleagues to pass legislation legalizing medical cannabis.

/ SCIENCE & HEALTH

A study concluded that medical cannabis "may represent an alternative treatment for patients with [fibromyalgia syndrome] who are unresponsive to conventional therapy."

A study suggested that "convenience and lower cost of administering psilocybin as a fixed dose outweigh any potential advantage of weight-adjusted dosing."

/ ADVOCACY, OPINION & ANALYSIS

The Republican National Committee posted a tweet criticizing interior secretary nominee Deb Haaland's support for legalizing marijuana.

The South Dakota Democratic Party tweeted about the passage of hemp legislation.

Students for Sensible Drug Policy has a new executive director.

Illinois marijuana social equity advocates erupted into disagreements about preferred legislative approaches at a press conference.

/ BUSINESS

Green Thumb Industries Inc. raised $56 million by selling shares.

The AdvisorShares Pure US Cannabis ETF announced that it has surpassed $1 billion in assets under management.

Liberty Health Sciences Inc. shareholders voted to approve its acquisition by Ayr Wellness Inc.

Canopy Growth Corporation announced that it beneficially owns approximately 20% of TerrAscend Corp. shares following the closing of its plan of arrangement with RIV Capital Inc.

Acreage Holdings, Inc. announced that its CFO is leaving the company.

The U.S. Tax Court ruled that Desert Organic Solutions owes taxes due to the 280E provision.

/ CULTURE

Filmmaker Kevin Smith said that in the upcoming Clerks III movie, Jay and Silent Bob run a marijuana store.

Comedy Central posted a tweet about New Jersey's legalization of marijuana.
Make sure to subscribe to get Marijuana Moment's daily dispatch in your inbox.