Minneapolis Mayor Issues Executive Order Making Psychedelics The City's 'Lowest Law Enforcement Priority'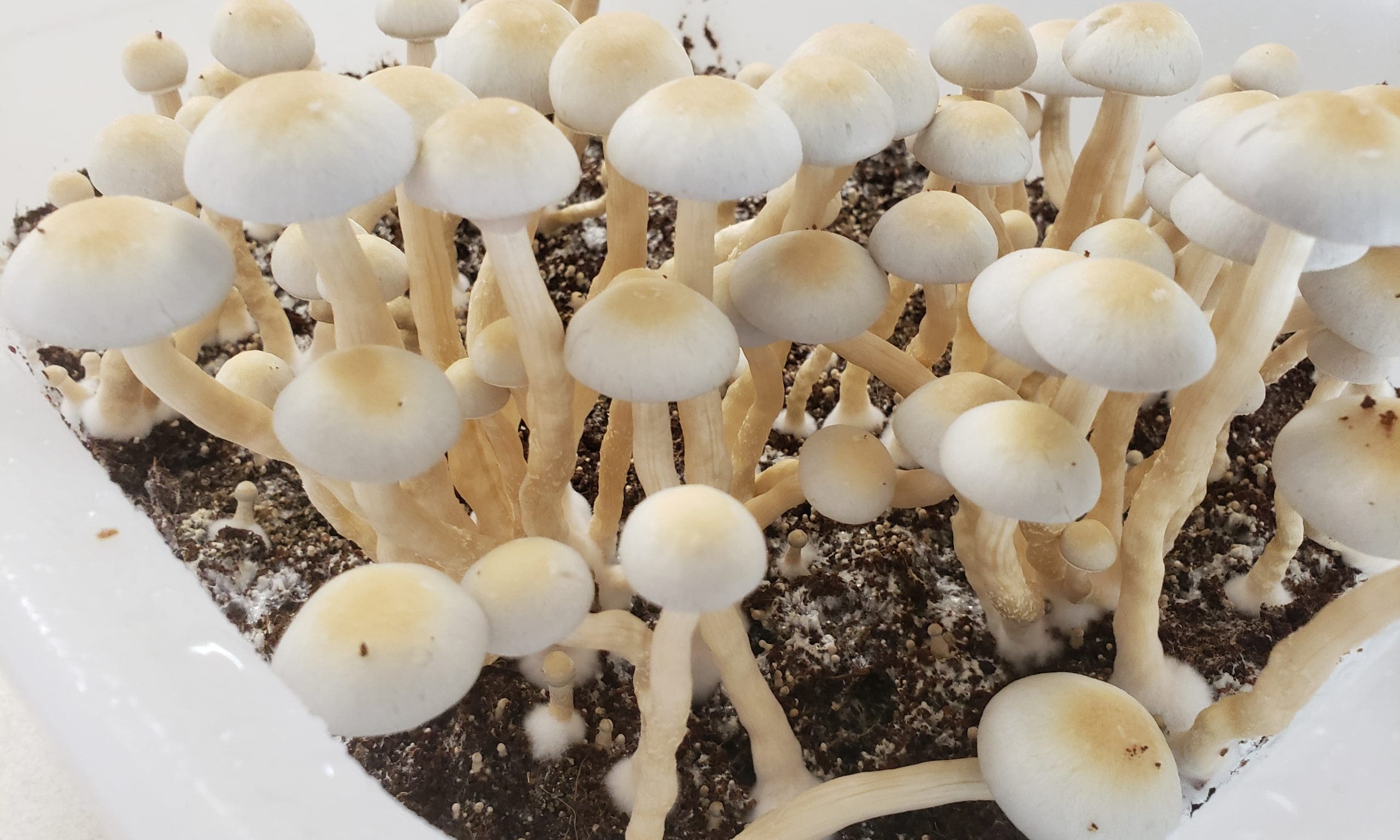 The mayor of Minneapolis has issued an executive order making the criminalization of possession, use and cultivation of psychedelics the city's lowest law enforcement priority and generally preventing local resources from being used to aid federal and state actions against the substances. The chief of police says he stands with the mayor and will direct officers accordingly.
Mayor Jacob Frey (D) signed the order on Friday, sending a strong message that the city does not consider substances like psilocybin to be deserving of criminalization.
This comes about two months after Minnesota Gov. Tim Walz (D) signed a bill that included provisions to create a psychedelics task force meant to prepare the state for possible legalization.
The local executive order, meanwhile, echoes language that numerous cities across the U.S. have adopted, deprioritizing enforcement of laws against entheogenic substances at a time when there's increased interest in their therapeutic potential for serious mental health conditions like depression and addiction.
This is the first time, however, that a mayor has unilaterally enacted the reform.
"Regardless of the stigma attached, when you look at the science behind the benefits of entheogens, it all points in one direction," Frey said in a press release. "Experts are telling us that these plants help people, and that's the business we should be in—helping people."
"With a rise in deaths of despair in our city, and in our society, the data is showing that these plants can help be a remedy," he said. "That's the message I hope this executive order sends elsewhere."
I also applaud leaders at the #mnleg who are studying how to move forward with legalizing medicinal psychedelics. Experts have said that there are medical applications of psychedelics that can help people with conditions like chronic depression & anxiety.

— Jacob Frey (@Jacob_Frey) July 21, 2023
The whereas section of the order, which was first reported by The New York Times, says that psychedelic plants and fungi "have been shown by scientific and clinical studies to be beneficial to the health and well-being of individuals and communities in addressing these conditions."
While the executive order covers a wide range of psychedelics—"indole amines, tryptamines, and phenethylamines; including, but not limited to, psilocybin mushrooms, ayahuasca tea, mescaline, and iboga"—it specifically excludes peyote "in order to respect and protect access to these sacred plant medicines of the Native America Church."
The directive also acknowledges that various cities across the country have already taken this step, including Oakland, Detroit, Washington, D.C., Seattle and San Francisco.
Frey's order makes it so "the investigation and arrest of persons for planting, cultivating, purchasing, transporting, distributing, engaging in practices with, or possessing Entheogenic Plants or plant compounds which are on the federal Schedule 1 list shall be the lowest law enforcement priority for the City of Minneapolis."
"Unless required by law, City resources shall not knowingly be used in any investigation, detention, or arrest arising out of alleged violations of state and federal law for engaging in the above-referenced activities," it says.
The directive concludes by noting that it "does not prohibit the exercise of prosecutorial discretion or legalize any unlawful activities related to Entheogenic Plants, nor does it authorize or enable, or apply to the enforcement or prosecution of, any of the following activities: commercial sales or manufacturing of these plants and fungi, possessing or distributing these materials in schools, driving, operating or being in physical control of a motor vehicle or possessing a weapon while under the influence of these materials, or the commission of any public disturbance."
While some law enforcement officials elsewhere have balked at local decriminalization policies, the chief of the Minneapolis Police Department said he backs the mayor's decision.
"I recognize that many of our community members see benefits in using these natural substances for health or religious purposes, and with this Executive Order, Mayor Frey has directed the Minneapolis Police Department to join agencies nationwide in continuing to deemphasize law enforcement activities related to use of entheogenic plants," Chief Brian O'Hara said. "I stand with the mayor in support of this action and will ensure the MPD continues to maintain the safety of all residents and community members."
Kurtis Hanna, a public policy and government relations specialist at Blunt Strategies, told Marijuana Moment that he worked with Frey on a local cannabis decriminalization measure that was enacted when the now-mayor served on the City Council, saying the new reform "removes yet another brick from the wall of drug prohibition in Minnesota."
"People use drugs in an effort to find happiness," he said "It seems fitting for this directive to have been issued shortly after the 4th of July, a holiday in which Americans celebrate the signing of a document which declares the pursuit of happiness to be an inalienable right, not a felony crime."
Jessica Nielson, an assistant professor at the University of Minnesota and founding member of the DecriMN Coalition, said that this action is "an important first step to undo all the harms inflicted from the war on people who use drugs, which was created to target brown and black people."
"These natural medicines and their use by Indigenous peoples predate any of these laws," she said. "Individual liberty over one's own health and consciousness is essential to a well community, as is the community healing that can occur with these entheogens."
Councilmember Andrew Johnson added that deprioritization "is a great step, and it's exciting to see Minneapolis among the leading cities calling for a commonsense approach in light of all the data."
At the state level, the psychedelics task force that's being formed under a new law signed by the governor will be responsible for advising lawmakers on "the legal, medical, and policy issues associated with the legalization of psychedelic medicine in the state."
The state is also gearing up for the implementation of a marijuana legalization law that Walz signed in May.
State Marijuana Associations Rally To Urge Marijuana Banking Vote 'Without Further Delay'