Merkel May Agree To Legalize Marijuana In Germany Under Coalition Deal
Members of a potential German coalition government, including the party of Chancellor Angela Merkel, are nearing agreement on a deal to legalize marijuana, reports indicate.
Merkel's Christian Democratic Union and its ally the Christian Social Union together got the most votes in September's election, but they also lost seats and don't have a clear majority. That means they need the support of other parties to govern.
The conservative alliance is now in talks with Free Democrats and Greens to form a governing agreement and, as part of those negotiations, are nearing completion of a deal to legalize marijuana and have it legally distributed through pharmacies, the German newspaper Stuttgarter-Zeitung is reporting.
Members of the so-called "Jamaica coalition" (because the colors of the involved parties are reminiscent of those on the Caribbean nation's flag) are expected to formalize a marijuana policy agreement toward the tail end of the talks, after other issues are settled.
"We are ready to do that," Fritz Becker, Chairman of the German Pharmacists Association, said of distributing marijuana through pharmacies.
The regulated storefronts would provide "advice on risks and side effects, good customer service and ensure clean goods," he said.
Other issues at play in the potential German coalition government agreement include immigration and climate policy, Reuters reported.
If the negotiations result in a formal agreement to legalize marijuana, Germany would become the second country in a matter of weeks where an interparty governing deal forced a move toward ending cannabis prohibition.
Last week, a minority coalition government agreement in New Zealand led to new Prime Minister Jacinda Ardern pledging to hold a nationwide marijuana legalization referendum by 2020.
Top Senate Democrat Includes Marijuana Banking Protections In New Coronavirus Relief Bill
The top Democrat in the Senate introduced a coronavirus relief bill on Monday that contains provisions to protect banks that service state-legal marijuana businesses from being penalized by federal regulators.
As Congress and the White House continue to negotiate details of a potential COVID-19 relief deal, Senate Minority Leader Chuck Schumer (D-NY) seemed to take a page from a recently passed House version that also includes language of the Secure and Fair Enforcement (SAFE) Banking Act.
It's unclear whether the Trump administration or Republican-controlled Senate will be amenable to including cannabis provisions in any package that has a chance of being enacted, but advocates view Schumer's move in the meantime as a positive signal that Democrats will continue to press the issue.
If lawmakers hope to pass the next round of coronavirus relief ahead of the election, Tuesday appears to be the last opportunity to strike a deal. House Speaker Nancy Pelosi (D-CA) and Treasury Secretary Steven Mnuchin have been actively attempting to find common ground on COVID-19 aid, but it remains to be seen whether they will reach an agreement that can be approved by both chambers and signed by the president.
The cannabis banking language has twice appeared in House-passed COVID-19 proposals, and the chamber has approved it both times. That said, it hasn't advanced without controversy, as multiple Republican lawmakers and White House officials have criticized its inclusion, arguing that it is not germane to the issue at hand.
Senate Majority Leader Mitch McConnell (R-KY) in particular has been a vocal opponent of the measure, though he's largely tailored his criticism to certain provisions of the SAFE Banking Act that require industry diversity reporting.
Democrats and reform advocates have defended adding the marijuana-related components to a coronavirus bill, stressing that it would mitigate the spread of the virus by giving cannabis businesses access to the banking system and minimizing cash-only transactions. It could would also increase access to financial institutions in a way that could give small businesses access to needed capital, they say.
Senate Republicans did not add cannabis banking language to their own version of COVID relief legislation filed in July.
But Democratic leaders in both chambers are evidently willing to keep up the fight, and the House even highlighted the diversity component in a summary of its legislation. House Speaker Nancy Pelosi (D-CA) said in July that she agrees that the banking measure is an appropriate component of the bill.
In July, bipartisan treasurers from 15 states and one territory sent a letter to congressional leadership, urging the inclusion of the SAFE Banking Act in any COVID-19 legislation that's sent to the president's desk. Following GOP attacks on the House proposal, a group of Democratic state treasurers renewed that call.
The House last year approved the standalone SAFE Banking Act. For months, the legislation has gone without action in the Senate Banking Committee, where negotiations have been ongoing.
Where the newly filed Senate COVID-19 bill goes from here is uncertain—but its introduction gives some reason to believe that Schumer sees a potential path forward. It also signals that the cannabis issue, including broader legislation to end federal prohibition, is poised to advance in 2021 if Democrats win control of the chamber in next month's elections.
Pelosi has said that she will decide by the end of Tuesday whether the negotiations with the Trump administration can lead to a relief package that could be passed before Election Day.
Marijuana Legalization In Texas Would Generate Billions In Tax Revenue, New Economic Analysis Shows
Marijuana Legalization In Texas Would Generate Billions In Tax Revenue, New Economic Analysis Shows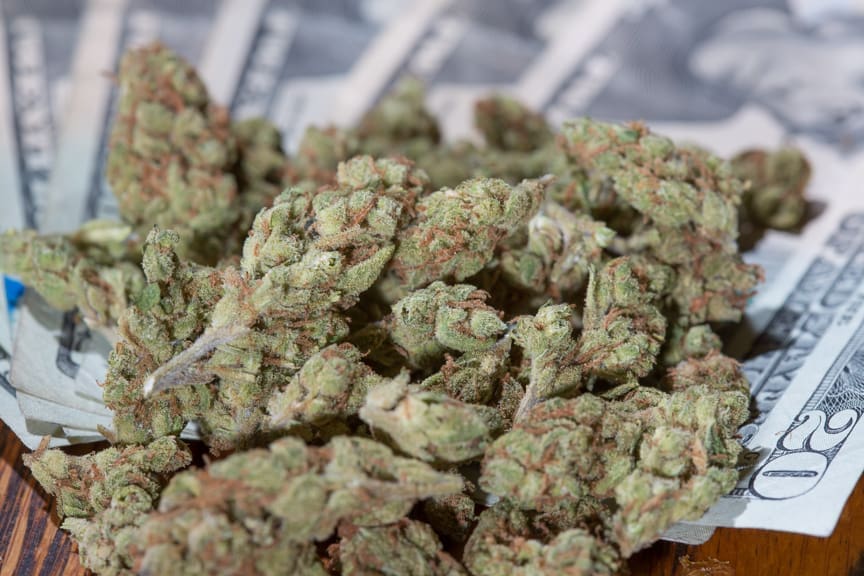 Texas stands to generate billions of dollars in marijuana tax revenue and create tens of thousands of jobs if the plant is legalized, according to a new economic analysis.
While the legislature has been resistant to pursue the policy change, the report from Vicente Sederberg LLP makes a compelling case for legalizing and regulating cannabis sales in the state, at least from an economic perspective.
It finds that, given the estimated adult-use marijuana market, there would be $2.7 billion in cannabis sales annually in Texas. And if the state followed Colorado's tax model, it could bring in more than $1.1 billion in marijuana tax dollars per biennium.
Further, the comparative analysis projects that 20,000-40,000 jobs would be directly created in the legal industry, in addition to ancillary positions for "contractors and construction firms, electrical and water service providers, HVAC manufacturers and installers, processing equipment producers and retailers, and other professionals."
"We also expect it would bolster the hospitality industry, which would benefit communities that rely on tourism; especially those that have recently been severely impacted by the novel coronavirus, such as San Antonio, Houston, and Corpus Christi," the report states.
Beyond tax revenue from cannabis sales, Texas could also see an extra $10 million annually if business licensing fees are set at $5,000.
"In addition to generating revenue and creating jobs, regulating cannabis for adult use would also realize significant criminal justice savings," the report says, adding that Texas would save an estimated $311 million per year in criminal justice resources if marijuana was legalized.
"States across the country are seeing the benefits of legalizing and regulating cannabis," Shawn Hauser, a partner at Vicente Sederberg, said in a press release. "It is inspiring lawmakers in prohibition states to reexamine the efficacy and costs of their current policies and take a closer look at the alternatives."
New report authored by VS economist Andrew Livingston shows the massive potential of legalizing cannabis in the Lone Star Statehttps://t.co/4ZbkcsY9qN#VSInsights #CannabisLegalization #Cannabis #CannabisLaw #CannabisRegulation #Texas #TX #TexasCannabis #TXCannabis

— Vicente Sederberg (@VScannabislaw) October 19, 2020
"A regulated cannabis market would be an economic boon for the Lonestar State," she said. "Hundreds of millions of dollars in new tax revenue and tens of thousands of new jobs would be especially helpful in overcoming the losses stemming from the COVID-19 pandemic. Texas is leaving an enormous amount of money on the table by keeping cannabis illegal."
Marijuana reform could also potentially clear up regulatory complications that have resulted from the state's legalization of the plant's non-intoxicating cousin, hemp.
Because the crops are virtually indistinguishable, it appears that hemp's new legal status has made it difficult for police to determine whether a given seized substance is allowable hemp or still-illegal marijuana, and that has led to fewer cannabis cases overall.
Prosecutors have dismissed hundreds of low-level cannabis cases since hemp was legalized. And state officials announced in February that labs wouldn't be performing testing in misdemeanor cases, with the Texas Department of Public Safety saying it "will not have the capacity to accept those."
Marijuana possession arrests fell almost 30 percent in Texas from 2018 to 2019, according to state data released last month.
The Texas House speaker in July acknowledged that legalizing cannabis could help resolve the state's budget shortfall—but he doesn't support the policy change regardless.
"Repealing marijuana prohibition and replacing it with a reasonably regulated market is a win-win for Texas," Heather Fazio, director of Texans for Responsible Marijuana Policy, told Marijuana Moment. "Even with modest taxation, legal cannabis for adult use would bring in much needed revenue and free up valuable public safety resources."
"Considering our projected budget shortfall, Texas lawmakers should consider this a big opportunity for our pro-business state," she said. "The people of Texas will also benefit when we are no longer saddling responsible cannabis consumers with criminal records that often keep them from accessing education and employment."
Last year, the House voted to approve a decriminalization bill that would've made possession of one ounce or less of cannabis punishable by a $500 fine and no jail time, but it failed to advance to a Senate floor vote by the end of the session.
Meanwhile, the state's Department of State Health Services attempted to impose a ban on the sale of smokeable hemp, but they were sued and a judge gave the plaintiffs a procedural victory in July, temporarily lifting the prohibition. The judge said last month that the ban can't be enforced until the case is heard in court in 2021.
Read Vicente Sederberg's report on the economic impact of legalization in Texas below: 
Economic Benefits of Regula… by Marijuana Moment
Legalizing Marijuana Is Risky, Trump-Appointed Prosecutor Warns Montana Voters Ahead Of Election
Legalizing Marijuana Is Risky, Trump-Appointed Prosecutor Warns Montana Voters Ahead Of Election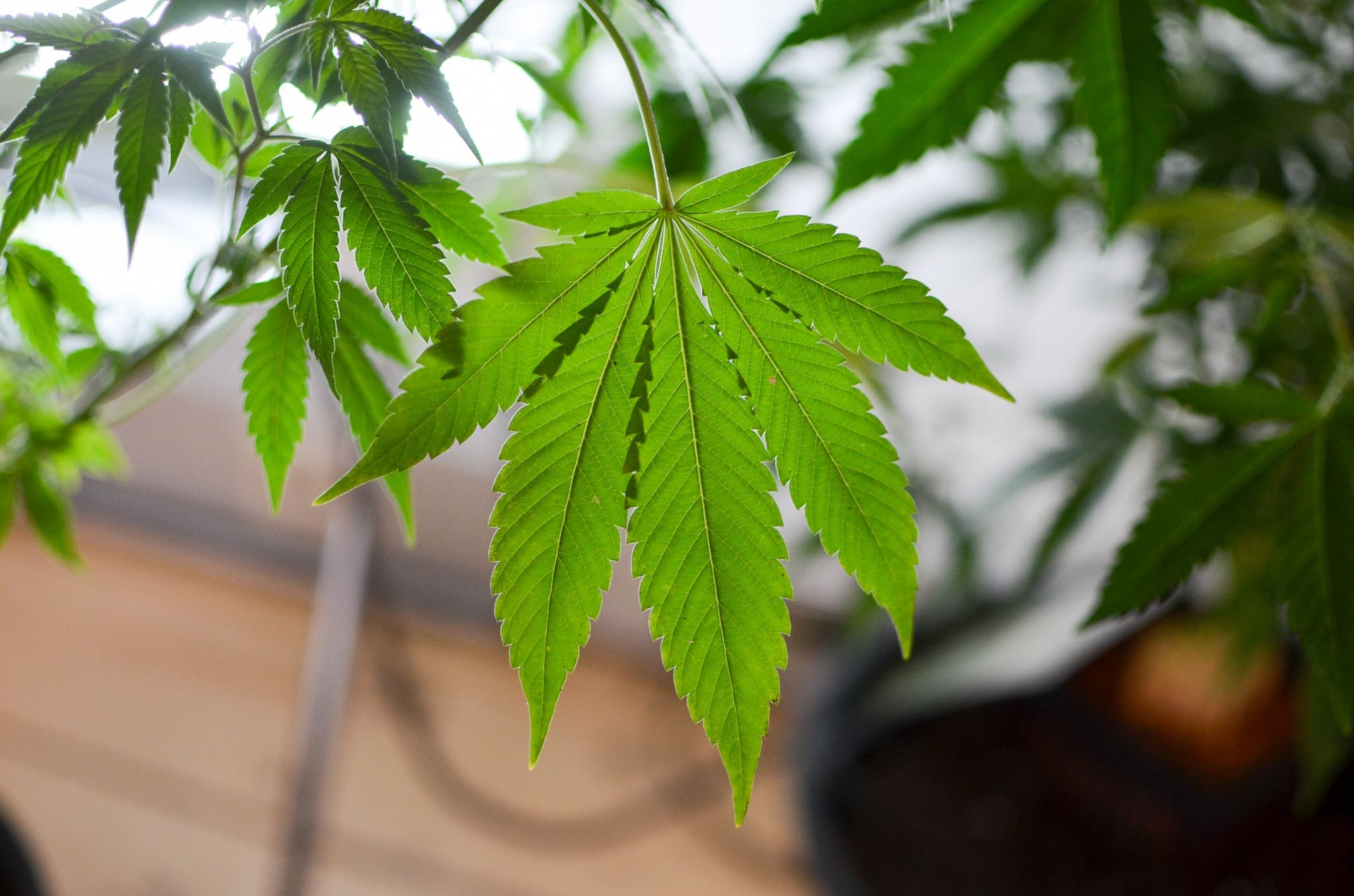 A federal prosecutor appointed by President Trump issued a statement on Monday that urges Montana voters to "consider the risks" of approving marijuana legalization measures that appear on their November ballots.
While U.S. Attorney Kurt Alme doesn't explicitly call on Montanans to reject the proposal, he argues that enacting the policy change would have numerous consequences such as increased traffic fatalities and harms to children. He also claims cannabis is addictive and peddles the gateway drug theory.
"In November, Montanans will vote whether to legalize recreational marijuana for state law purposes. Marijuana offenses will still be illegal under federal law," the message posted on the Justice Department website states. "Because of the serious ramifications of this vote for our public safety and health, I encourage all Montanans to review in detail CI-118 and the lengthy 36 sections of I-190 to understand the system it would create."
Recreational Marijuana – Consider the Risks https://t.co/hGqNyVyNcB

— US Attorney Montana (@USAO_MT) October 19, 2020
"Traffic fatalities and accidents will increase," the statement claims. "Marijuana significantly impairs judgment, motor coordination and reaction time, and studies have found a direct relationship between blood THC concentration and impaired driving."
Again, the U.S. attorney doesn't specifically urge a "no" vote on the proposal—but he doles out multiple cautionary assertions without acknowledging separate arguments in favor of legalization.
As Alme notes, voters will decide on two separate measures on Election Day: one would establish a legal cannabis market for adults in the state, while a separate constitutional amendment would stipulate that only those 21 and older could participate in the program.
The prosecutor said that THC potency has increased over the years, that more people will consume marijuana if it's legalized and that casual cannabis consumption "can increase the risk of severe complications from COVID-19."
"Fellow Montanans, let's be sure we take a close look at these proposals before voting on CI-118 and I- 190," Alme, who was appointed by Trump in 2017, said.
Paul Armentano, deputy director of NORML, told Marijuana Moment that real-world evidence from the state-level marijuana reform movement has demonstrated that the warnings from the federal prosecutor are largely unfounded.
"Today, nearly one in four Americans reside in a jurisdiction where the adult use of cannabis is legal, and 34 states regulate medical marijuana access by statute," he said. "Most tellingly, no state has ever repealed a marijuana legalization law (medical or otherwise), and historic percentages of adults—including majorities of self-identified Democrats, Republicans and independents—endorse making the plant legal, according to the latest nationwide Gallup poll."
"Were the alleged ill effects of legalization as significant or pervasive as the U.S. attorney opines, the real-world ramifications would be readily apparent, and public support would be heading in just the opposite direction. But this has not been the case," he said.
The federal prosecutor, in his statement, also suggests that the legalization measure could put children at risk because they would no longer be able to be taken away from their parents or guardians over marijuana use alone.
"I-190 could dilute state laws protecting children, the public and users from marijuana abuse," Alme wrote. "One provision states that a person may not be denied custody rights to a minor solely for conduct related to this initiative."
He further expresses concern that people under criminal justice supervision would no longer be able to be reincarcerated just because they used cannabis.
"A second provision states that a person currently under probation or released awaiting trial may not be penalized solely for conduct permitted by the initiative, apparently regardless of whether the person's marijuana abuse contributed to their criminal conduct," he said.
And then he trotted out the gateway theory. "Many who use other drugs start with marijuana," the Trump appointee argued. "Until more research determines the extent of the link between marijuana use and additional drug use, voters should strongly consider this risk."
In contrast to Alme, a former federal prosecutor in neighboring South Dakota is actually sponsoring that state's marijuana legalization ballot initiative.
Alme's message represents one of the latest headaches for New Approach Montana, the campaign behind the reform initiatives, as November 3 approaches.
For example, prohibitionists announced last week that they have retained a law firm that's preparing a lawsuit to be filed before the state Supreme Court against the statutory adult-use legalization measure, arguing that it violates state law by including provisions that would direct funds to specific programs.
They specifically cited a portion of the state constitution that says citizens "may enact laws by initiative on all matters except appropriations of money and local or special laws."
Under the legalization initiative, half of the public revenue generated from marijuana sales would go toward environmental conservation programs—a provision that earned the campaign key endorsements last month.
In addition to the cannabis revenue earmarked for land, water and wildlife conservation programs, the proposal aims to send funds to veteran services, substance misuse treatment, health care and local governments, with the rest already being pegged to the general fund.
If the challenge goes through and the legalization initiative is invalidated, that would mark the second time this election cycle that citizen-led reform efforts have been killed by the courts.
The Nebraska Supreme Court ruled last month that a measure to legalize medical cannabis that had qualified for the November ballot could not proceed because it violated the state's single-subject rule for ballot initiatives.
Should the Montana campaign prevail against the legal challenge, however, recent polling indicates that voters are positioned to approve it. Forty-nine percent of respondents in a survey released this week said they support the policy change, with 39 percent opposed and 10 percent remaining undecided.
AOC Wants To Work With Republicans To Legalize Marijuana And End War On Drugs
Photo courtesy of Philip Steffan.