Massachusetts Recreational Marijuana Sales Have Officially Exceeded $4 Billion, State Regulators Announce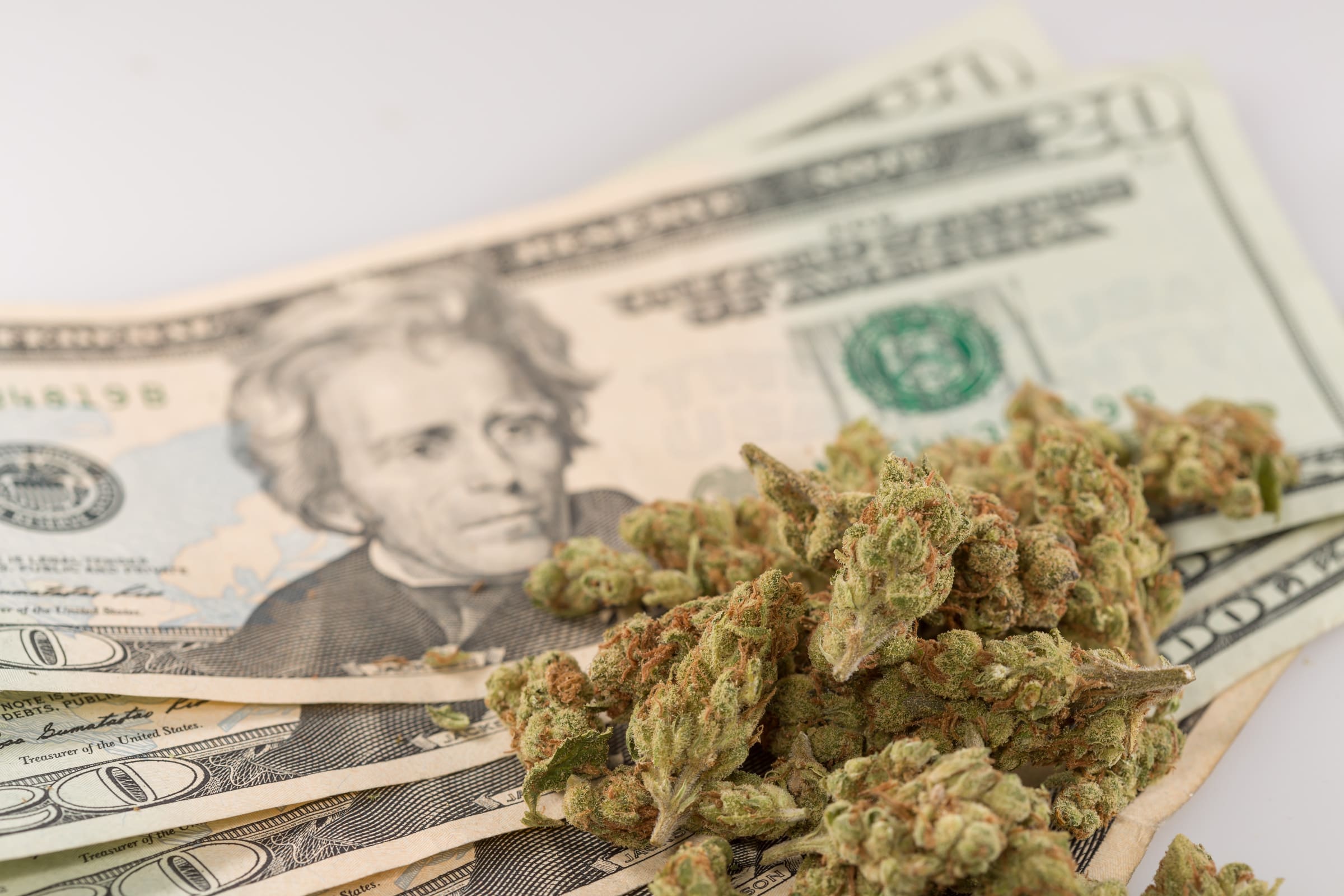 Massachusetts adult-use marijuana sales have officially exceeded $4 billion since the state's market launched in late 2018, regulators announced on Friday.
As of January 12, the state saw $4,000,732,608 in gross cannabis sales, according to data from the Cannabis Control Commission (CCC). This comes less than a year after Massachusetts hit the $3 billion mark, demonstrating continued growth in the industry.
The state currently has 265 retailers and 14 delivery services operating, and regulators track and publish data on sales through the commission's Open Data Platform. In 2022 alone, the state sold $1,483,898,510 worth of marijuana.
That portal also shows separately that medical cannabis sales are positioned to reach $1 billion during the November 2018-January 2023 timeline, with the total purchase value currently at $975.4 million. Medical cannabis has been available in Massachusetts for longer than recreational, but regulators' public data tracks both programs on the adult-use timeline.
"Consumers' demand for tested, quality cannabis products remains strong since Massachusetts became the first East Coast state to open adult-use stores in 2018 and delivery service in 2021," CCC Executive Director Shawn Collins said in a press release. "As new jurisdictions come online, I am confident that licensees in the Commonwealth will maintain the competitive edge by demonstrating to peers what it takes to operate a safe, effective, and equitable cannabis industry."
Regulators also emphasized their ongoing commitment to promoting equity in the industry, pointing out that there are currently "18 Economic Empowerment Applicant (EEA) licensees, 29 Social Equity Program (SEP) Participant licensees, and 50 Disadvantaged Business Enterprises—or state-certified minority-, woman-, or veteran-owned companies – of varying business types."
New data: Massachusetts Marijuana Retailers and delivery businesses have surpassed $4 billion in gross sales since stores opened in November 2018! Find this information and more via the Commission's Open Data Platform: https://t.co/Y9KqkVufQT pic.twitter.com/Gar4OcUEV0

— Massachusetts Cannabis Control Commission (@MA_Cannabis) January 27, 2023
"Meanwhile, the Commission is preparing this year to launch the fourth cohort of the SEP, a free statewide technical assistance and training program aimed at benefitting those who have been disproportionately harmed by marijuana prohibition and enforcement and seek participation in the legal industry," it says. "To date, nearly 900 Participants have benefited from the program."
Massachusetts data also showed for the first time last year that the state is generating more tax revenue from marijuana than alcohol.
Meanwhile, Michigan marijuana sales reached a record high in December, recent state data shows. While medical cannabis purchases have gradually declined, the adult-use market has more than made up for that drop, with total sales hitting $221.7 million last month.
Arizona's marijuana market has seen similar trends, with the state recently announcing that cannabis sales reached a record high in October. Medical marijuana purchases are also declining in the state, but the recreational market is on an upward trajectory.
Illinois marijuana sales hit a record high of more than $1.5 billion in 2022—and this past December marked the strongest sales month to date—officials announced earlier this month.
Back in Massachusetts, a lawmaker recently filed a bill to broadly decriminalize drug possession for the 2023 session.
Americans Want Marijuana Less Strictly Regulated While Backing Tighter Rules On Teslas, Crypto And Twitter, Poll Finds