Maryland Republicans Want To Let Police Search Cars And People Based On Smell Of Marijuana, Which Is A Legal Product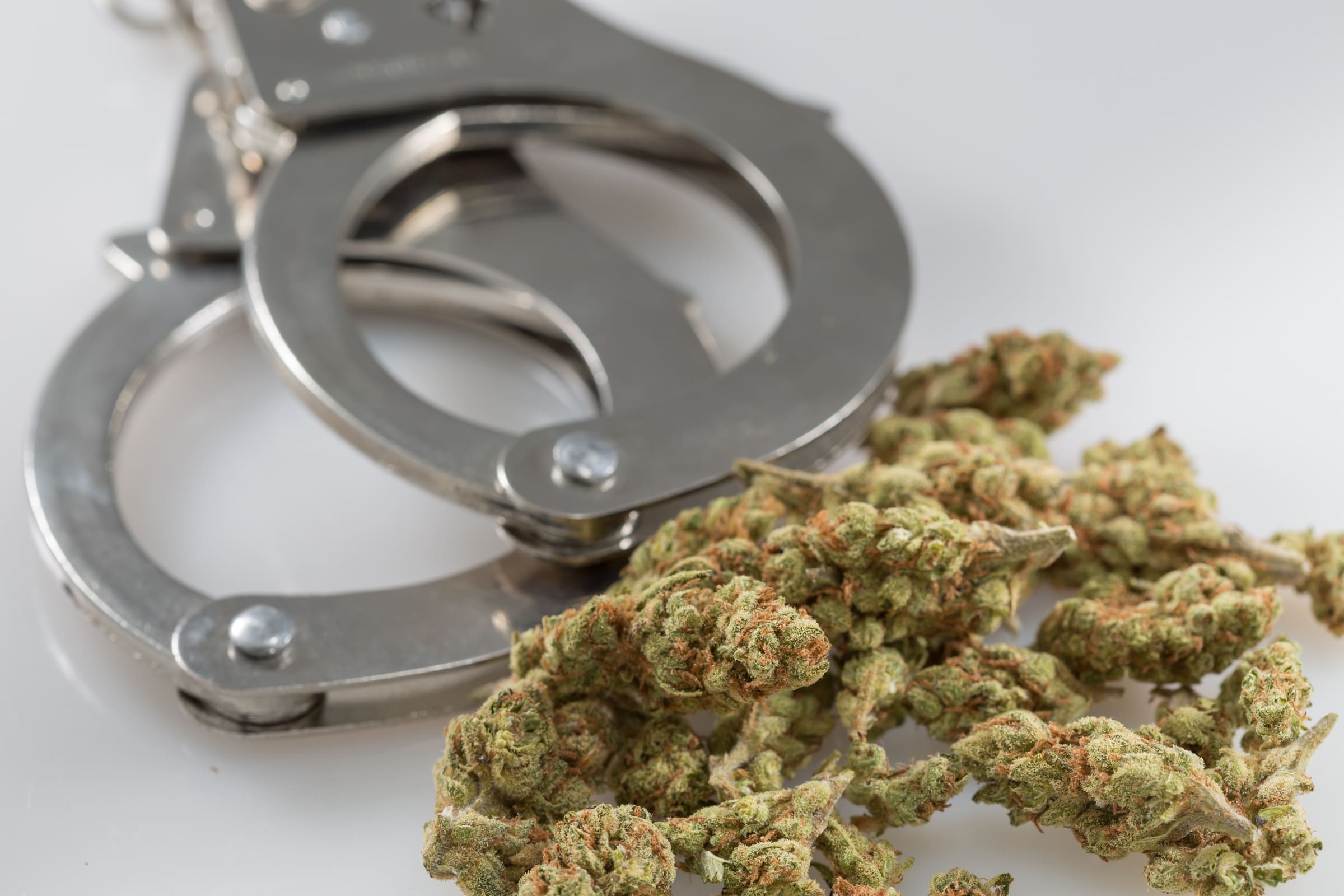 Republican lawmakers in Maryland are aiming to undo a law that prevents police from stopping or searching people and vehicles based merely on the smell of marijuana, claiming the measure has put motorists at risk and took away an important tool used by law enforcement to seize people's firearms.
The effort is one of five legislative proposals that the Maryland General Assembly's Joint Republican Caucus unveiled this week as part of its public safety agenda for the coming legislative session, which runs from January to April of next year.
"There is no doubt about it, people using cannabis while riding in or operating a vehicle makes our roads less safe," House Minority Whip Jesse Pippy (R) said at a press conference Tuesday. "The Drug Free Roadways Act of 2024 will remove the prohibition from stoping and searching vehicles due to the odor of cannabis."
The law Republicans are seeking to undo, HB 1071, was passed by the legislature in April and became law the next month. It says that law enforcement "may not initiate a stop or a search of a person, a motor vehicle, or a vessel" based only on the smell of burnt or unburnt cannabis, the possession of a personal use amount of marijuana or the presence of money near marijuana without additional evidence of intent to distribute.
Democratic Gov. Wes Moore did not sign the measure but instead allowed it to become law without his signature.
"Driving under the influence of alcohol or drugs is illegal," Pippy said Tuesday in comments that were also included in a GOP press release. "When the smell of cannabis smoke is billowing out of a moving vehicle, it is very likely that the driver is under the influence. Prohibiting law enforcement from stopping said vehicle is like prohibiting an officer from stopping someone who's chugging a beer while driving."
The GOP press release notes that law enforcement also rely on cannabis odor as a justification for searching vehicles and seizing other items, such as guns. "In Montgomery County alone," it says, "80 percent of the guns seized in 2022 came from searching vehicles due to the odor of cannabis. Now as crime rages throughout our state, law enforcement has lost a significant way to confiscate illegal firearms."
To be clear, driving under the influence of marijuana remains illegal, including under current law prohibiting searches based only on the smell of cannabis.
"This bill does not prevent officers from taking the proper actions if someone is suspected of a DUI," Del. Jheanelle Wilkins (D), chair of the state's Legislative Black Caucus, explained on social media after the provision became law.
"Police can and should respond," she said. "This bill is about searches."
As for alcohol, a 2013 court case in Maryland established that law enforcement can arrest a driver for a DUI based on the smell of alcohol alone.
Critics of using the smell of marijuana as grounds to stop or search a vehicle say the police abuse the ability by claiming they smell cannabis as a way to justify an otherwise warrantless search. Civil rights advocates assert the practice is disproportionately used against Black people and other Marylanders of color.
"I have represented many victims of civil rights abuses that began with police allegedly smelling marijuana that they miraculously never found after an exhaustive search," Cary Hansel, a Baltimore-based attorney, said in response to Wilkins at the time.
The measure, which took effect July 1—the same day marijuana legalization went into effect—also lowered the fine for public cannabis consumption, from $250 to $50. And it clarified that evidence obtained in violation of the law, including evidence collected with consent, would not be admissible in court.
It's not yet clear how much of HB 1071's changes that Republicans seek to undo with their new Drug Free Roadways Act. Specifics of the proposal were not made public at Tuesday's press conference, nor has the bill been formally filed in the legislature, according to the General Assembly's website.
The issue of cannabis odor as probable cause is one that lawmakers in several states have sought to address in recent years, although not always in the same way. In 2020, for example, a Virginia bill to stop police from searching people or seizing property based solely on the smell of marijuana became law. Legislators in Illinois and Mississippi have pursued similar reform.
In New Hampshire, however, as a state commission prepares a proposal to legalize marijuana through the legislature next year, lawmakers moved to scrap a similar provision. The group's chair said the protection was no longer needed because of court precedent that blocked the use of alcohol alone as grounds for a vehicle search.
Courts have also weighed in on the matter in various states. In Minnesota, for example, the state Supreme Court ruled in September that the odor of marijuana, on its own, does not establish probable cause for police officers to search a car. The New Jersey Supreme Court issued a similar ruling in June.
Meanwhile in Maryland, state regulators this week began accepting applications for marijuana business licenses from qualified social equity applicants. The Maryland Cannabis Administration (MCA) will ultimately issue a total of 179 marijuana licenses following a 30-day application period that began on Monday. That includes 75 dispensary, 16 grower and 32 processor licenses.
Legal marijuana retailers in Maryland sold nearly $90 million worth of combined medical and adult-use marijuana products last month. Medical marijuana sales numbers fell slightly, but sales of adult-use products were stronger than ever.
Biden Should Smoke Marijuana To Understand 'Hypocritical' Legalization Opposition, Democratic Presidential Candidate Dean Phillips Says