Maryland Counties Consider New Marijuana Zoning Limits Ahead Of State's Social Equity Expansion Plans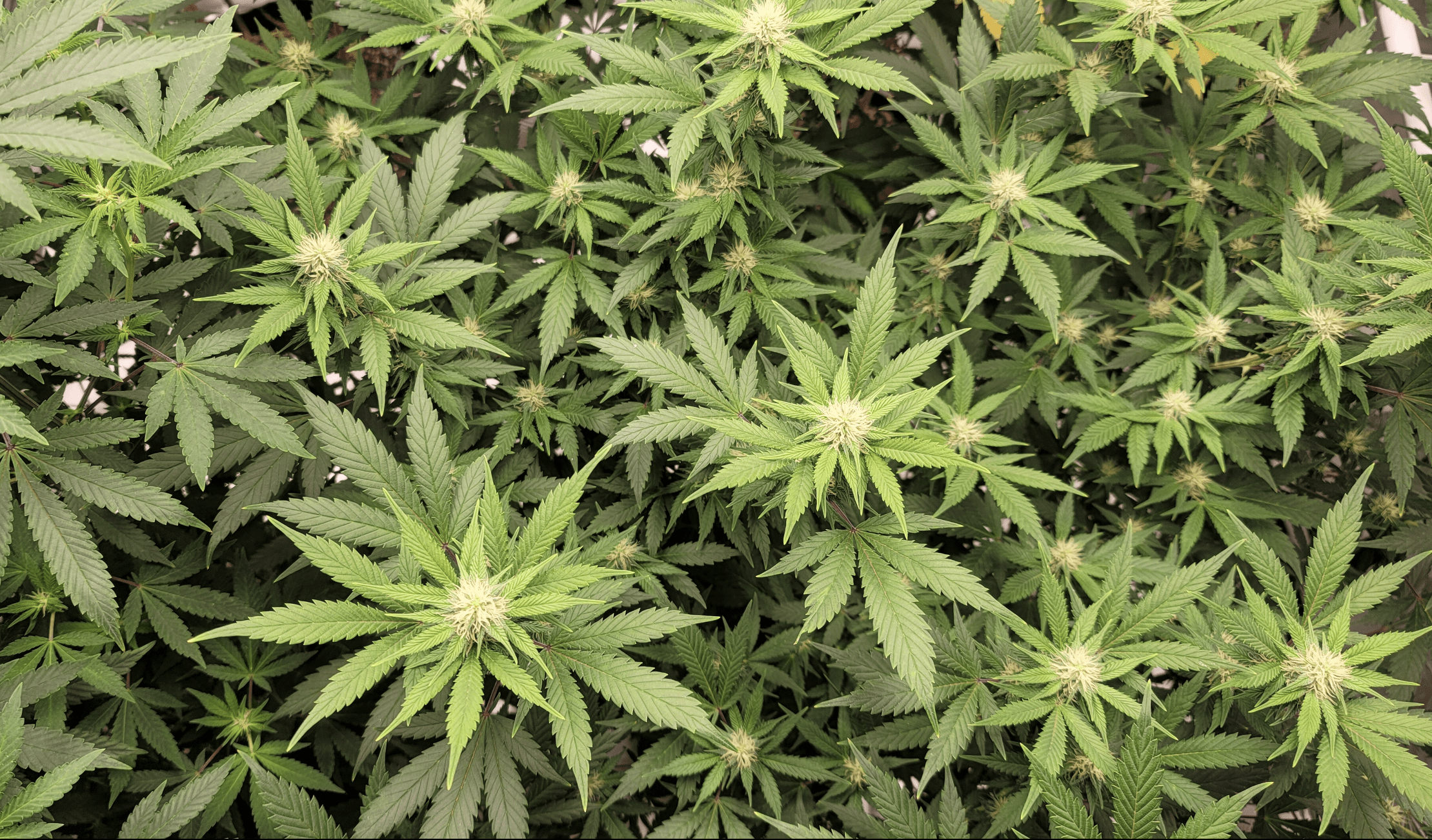 "Could it be that some creative lawyers could advise you to build a pocket park or a tiny library in a place where you don't want a dispensary to be located?"
By Bryan P. Sears, Maryland Matters
County leaders are being warned to be reasonable when considering using zoning to restrict cannabis businesses.
The warning comes as the Maryland Cannabis Administration is about to open the application window for a social equity round of licenses that will award more than six dozen new dispensary licenses. Some county officials are frustrated by what they see as a vagary in the state law or a usurpation of local control of land use, the Maryland Association of Counties called for a measured approach when it comes to zoning.
"So, there have been all kinds of proposals that are sort of wacky and out there in terms of how to skirt this law… Maybe we could put up a bunch of tiny libraries all over the county, and that's a library so we don't have to allow" a dispensary nearby, said Kevin Kinnally, the association's legislative director. "That's not going to fly. It's not going to fly. It's not going to work. And it actually makes things more difficult dealing with the legislature in my mind, because when they see things like that, they tend to come down with a pretty heavy hand and we don't want to be in a situation where we're further preempted. So, I would ask everyone to please try and stay within reason."
The state is on the cusp of a dramatic expansion of its cannabis industry.
Currently, there are 101 licensed dispensaries in the state. The licenses are distributed relatively equally across 47 legislative districts.
Even so, a handful of counties have "no exposure to cannabis businesses today and that is definitely going to change moving forward," said Will Tilburg, acting director of the Maryland Cannabis Administration.
"So, we're talking about a total of 75 dispensaries in this round, which would bring the state total to 176 compared to about 7,000 alcohol outlets in the state," said Tilburg. "So, it's not really an apples-to-apples comparison in terms of market access or distribution of these when comparing to alcohol or tobacco outlets in the state."
The coming round will issue more than 170 licenses to bolster social equity in the industry.
These licenses aim to boost ownership in communities disproportionately affected by historical drug enforcement efforts, primarily impacting Black and Brown individuals.
Nineteen of the state's 24 major political subdivisions will receive between one and three of those social equity dispensary licenses in the coming round. Montgomery and Prince George's Counties will receive nine and 11 will go to Baltimore City, according to the Maryland Cannabis Administration.
Another round is expected in May. A third round could bring more licenses based on supply and demand needs in Maryland.
"There are approximately 280 Mickey Ds in the state of Maryland," said Shad Ewart, a professor who teaches cannabis entrepreneurship at Anne Arundel County Community College. "There are approximately 290 Starbucks in the state of Maryland. There will be 300 dispensaries in the state of Maryland."
Undue burden 'pretty clear'
Some jurisdictions, however, are looking to zoning to limit where dispensaries can be located.
State law passed earlier this year and signed by Gov. Wes Moore (D) was meant to limit counties from making it difficult for cannabis businesses to open and operate.
Senate Education, Energy and Environment Committee Chair Sen. Brian Feldman (D-Montgomery) said the new law was intended to prevent a repeat of what happened at the start of medical cannabis licensing. Counties including Anne Arundel and Prince George's attempted to limit where businesses could locate.
"From a statewide perspective, we don't want to have local governments that basically have veto authority over a state policy that…not only did we pass the bill, but it was predated by a 70 percent approval vote by the voters of Maryland," said Feldman. "So, if we do need to go back in and do some clarifying and some tightening to basically uphold the intent of the state legislature here, then I think there will be a desire to do that."
"But…I don't want to pregame this entirely, because I want to see how this all plays out," he added.
Feldman said the new law offers a guide to the major political subdivisions, prohibiting them setting zoning or other requirements that are an undue burden on a cannabis business. The law also prohibits local governments from imposing "more burdens on cannabis businesses than those imposed on other businesses that have impacts in the area where the cannabis licensee is trying to locate," said Feldman.
"I think it's pretty clear language," said Feldman.
Prince George's eyes industrial zones for cannabis
In Prince George's County, the council is again considering legislation prohibiting cannabis dispensaries in commercial zones. Instead, dispensaries would be pushed to industrial areas which include business parks.
But those efforts are conflicting with the goals of increasing the number licensees in communities disproportionately affected by the war on marijuana.
Recreational marijuana for adults was legalized in 2022 by a 2–1 margin statewide. That vote came five years after the state's first legal sales of medical marijuana.
Black and Latino residents make up 85 percent of the population in Prince George's County. Seven in 10 voters supported legalization in the 2022 election.
Nine new dispensary licenses are planned for the county. The amount is second only to Baltimore City where 11 are expected.
Councilmember Krystal Oriadha (D), lead sponsor of the Prince George's zoning bill, said many are frustrated by the large number of liquor stores in the county. There is a desire to not see the same thing happen with recreational cannabis.
Oriadha said the county needs to pass zoning requirements before new licenses are issued "to ensure there is not a gap that allows for these cannabis dispensary stores to saturate communities like mine."
Community members who testified this month in opposition to allowing dispensaries in commercial areas cited property values, public health concerns and damage to property values because of "marijuana shops on every corner."
Prince George's County Councilman Edward P. Burroughs III (D) said many people in his district do not want dispensaries in commercial areas.
"I am here to represent them, and I believe that placing the cannabis dispensaries in industrial zones is fair," Burroughs said during a council meeting. "I think it's important that we raise the aesthetic of our community, that we fight for more quality development. This county should be more than a Royal Farms, a tobacco store, a liquor store and a cannabis shop in our shopping centers. I do know that a lot of my friends will have no problem with driving to an industrial zone to support these businesses."
During a recent council meeting, community members compared the proliferation of dispensaries to existing concerns about the number of liquor stores in the county. Others expressed concerns about public health and safety, access to the drug by minors and property values.
In Prince George's County there are 18.1 liquor stores per 100,000 people, according to the Prince George's County Health Department.
Currently, there are nine cannabis dispensaries in the county of nearly 1 million residents. Two other approved licensees have yet to find an area to locate their business and are not operational.
Supporters note that the county is already pushing tobacco shops, colloquially known as smoke shops, into the same areas.
Councilmember Jolene Ivey (D) said such efforts are meant to reduce smoke shop business.
"So, I know that with liquor stores and smoke shops that we passed legislation to send them to industrial zones and the reason why we did that is because we do want to smother them," said Ivey. "We don't want the proliferation of smoke shops, but this is not the same thing. So, if what we did before with smoke shops was fully intended to stop smoke shops. Then what are we doing here when the intention of the state was to provide equity?"
Other members warned that passage of the legislation will land the county in court.
'Creative' legal advice
In August, county leaders attending the annual Maryland Association of Counties summer conference in Ocean City were advised to look to look at how they zone businesses that are like cannabis growing, processing and dispensing operations.
"The way things are right now, many counties have actually already been zoning something similar," said Roscoe Leslie, county attorney for Worcester County. "We've been doing this with medical cannabis already. Many of the counties either already have expressed the zoning in their codes already for businesses that are similar to recreational cannabis, or we have policies interpreting our current laws to fit the medical businesses into zoning categories. So, I think it's going to be potentially pretty tough to implement ordinances that are more strict than your medical cannabis, things are in place."
Leslie said there may also be some wiggle room. Some of that could come in the form of tweaks to address parking issues or long lines.
"I don't think you're going to be able to push the envelope too much further," he told the crowd. "There are some opportunities to be creative, I think."
Maryland's cannabis law allows local governments to prohibit dispensaries within 500-feet of schools, daycares, libraries, rec centers, parks and playgrounds.
"Could it be that some creative lawyers could advise you to build a pocket park or a tiny library in a place where you don't want a dispensary to be located?" Leslie told the crowd. "I encourage you to talk to your lawyers about that. People here in Ocean City have a public beach that runs the whole length of the city. So, I think you could argue that that's a park and then you can't have a dispensary within 500 feet of the Ocean City beach. But again, I'm not giving legal advice here."
William Mackey, planning director in Kent County, said adult-use cannabis businesses will be rolled into existing zoning codes.
"Kent County has a long standing and formal policy for medical uses, that if retail is permitted in the zoning district, then a dispensary could be permitted," Mackey said last week at the Maryland Association of Counties symposium. "If manufacturing is permitted in the zoning district, then processing could be [permitted in the district]. And if agriculture was permitted in the zoning district, then a grower would be permitted. And we just formalized that as a resolution that same policy rolling forward for what we call non-medical uses."
In Charles County, officials looked to use laws regarding alcohol licenses as a guide for preventing a cluster of licensed dispensaries.
"We have in our zoning code, you can only have so many licensed alcohol establishments per election district," Charles County Attorney Wes Adams said during the association symposium. "So, we've taken that same approach. It will allow for that equitable distribution."
Legislature could pre-empt counties
The struggle with zoning for new cannabis businesses, particularly in Prince George's County, is attracting the attention of state officials who appear poised to step in and limit county authority.
"I've heard from the administration that they are not happy with what some counties are doing," said Kinnally. "And so, they've essentially said 'We're going to put a bill in to clarify a lot of this stuff. We don't want to preempt you further, but some of this stuff that we're seeing is not going to fly.'"
Kinnally later identified Prince George's County as one being watched by the governor.
A spokesperson for Moore did not respond to a request for comment.
Feldman, the Senate chair, said he and other lawmakers may file legislation further limiting the ability of local governments to use restrictive zoning practices to limit cannabis businesses.
"I could absolutely envision some clarifying language on these provisions that I keep citing to make it clearer and tighter if there is ambiguity and the stakeholders believe there's ambiguity," said Feldman. " We do that on a lot of bills, particularly large bills. We come back the next session, and we tighten up the language."
This story was first published by Maryland Matters, which is part of States Newsroom, a network of news bureaus supported by grants and a coalition of donors as a 501c(3) public charity. Maryland Matters maintains editorial independence. Contact Editor Danielle Gaines for questions: [email protected]. Follow Maryland Matters on Facebook and Twitter.
Home Values Have Increased Significantly More In States That Legalized Marijuana Than Those That Kept Criminalization, Real Estate Study Finds
Photo courtesy of Mike Latimer.