Marijuana Legalization In Maryland Is Pushing One City's Mayor Out Of The Hemp Business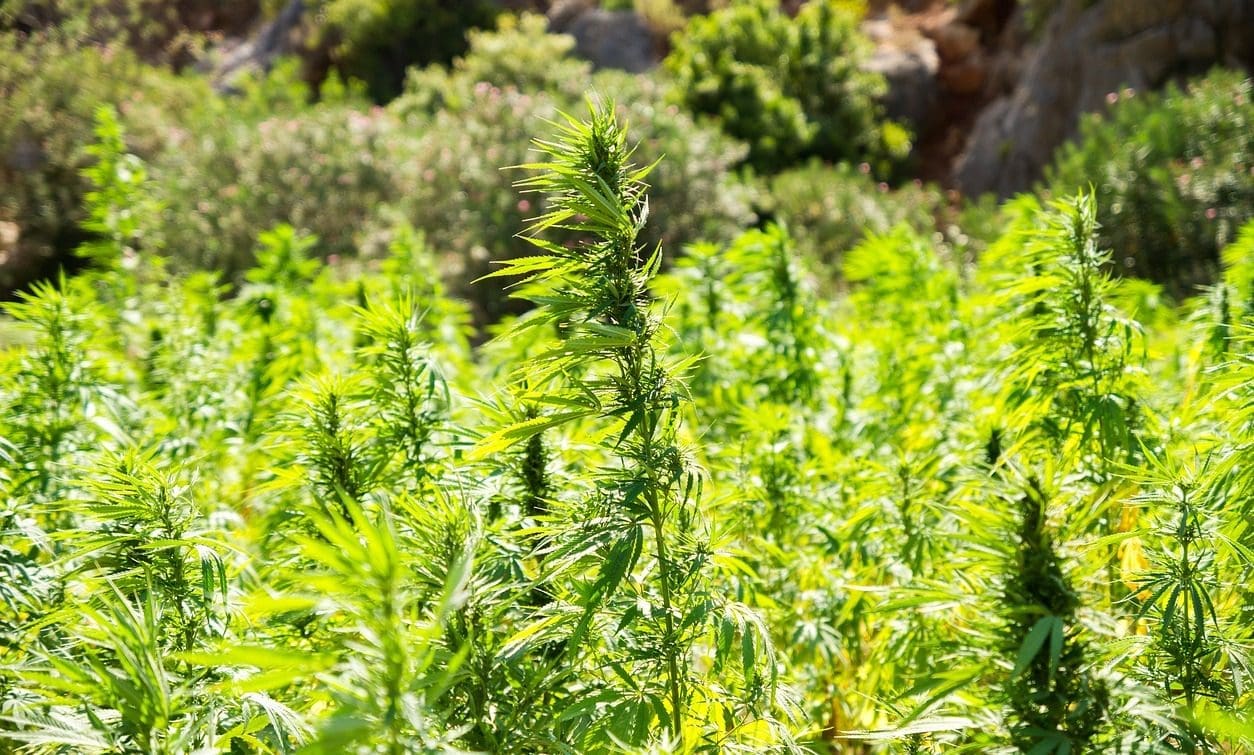 "We're having to sell our farm," said Federalsburg Mayor Kimberly Abner. "We're not growing this year because basically they're putting Maryland hemp farmers out of business."
By Bryan P. Sears, Maryland Matters
The mayor of Federalsburg said Maryland's legalization of cannabis is forcing her and her husband to close their business and sell their Eastern Shore hemp farm.
Kimberly Abner, her husband Ken, and her brother-in-law have run a small hemp business making gummy and vape products for the last three years. The bill that legalized adult-use recreational cannabis is pushing them out of the market, she said.
"I'm the face of one of the businesses that you just put out of business. I have a Maryland hemp farm," said Abner, directing her comments to House Economic Matters Chair Del. C.T. Wilson (D-Charles) during a cannabis symposium sponsored by the Maryland Municipal League. "I have a business that sells federally legal hemp products, and my stores are now calling me to take the product back out of their stores because of this bill."
Abner and her husband originally wanted to enter the state's medical cannabis industry but were unable to obtain one of the coveted licenses.
"Since we didn't get a license, we went with the hemp products because we could get into that market and we can legally sell it and legally grow it in the state of Maryland," said Abner, in an interview.
The small business, called Cannamedus, has been selling delta-8 and delta-9 gummies and vape products to smoke shops and stores on the Eastern Shore for about three years. They also sell a line of tinctures and topical lotions and creams.
Hemp, as with cannabis, contains more than 100 different cannabinoids including some with intoxicating effects.
Delta-9, the primary intoxicant in cannabis, is also found in hemp. Products containing the substance had been legal in Maryland if the level was lower than 0.3%.
Delta-8, another cannabinoid, can also have intoxicating effects, according to the Federal Drug Administration.
The hemp products were not subjected to the regulations and requirements imposed on cannabis until the 2023 law.
This year, the Abner farm is barren.
"We're having to sell our farm," said Abner. "We're not growing this year because basically they're putting Maryland hemp farmers out of business."
Wilson was lead sponsor of 2023 legislation that allowed for the first legal recreational cannabis sales this summer. Since July, the state has recorded nearly $90 million in sales. The state levies a 9 percent tax on those sales.
The cannabis legalization bill was opposed by the state's hemp industry, which filed a lawsuit last month to overturn portions of the law that are causing some like Abner to go out of business.
Abner is not a named party in the lawsuit though her business is a member of the association that is one of the plaintiffs.
She said the state is unfairly targeting her business even as it sells a federally legal product.
"The word 'federally legal' is very loosely worded here," Wilson said. "You're right, at this point the feds haven't made it illegal but as a state, we do have the right to make sure that our constituents are safe. And if none of this has been tested, then we have a right to make sure that whatever people consume and put in their bodies is tested. And…we have a right to set the level of what we consider an intoxicant and what we don't. But as I'm sure you're aware, that's what the lawsuit will sort out."
Abner said her products are tested and said she had reports to prove it.
The new law also set new conditions for the state's hemp industry. A five-year-old farming bill legalized the production of hemp—a cannabis plant with low levels of the psychoactive chemical THC.
The new Maryland law lowered the amount of THC that could be present in the hemp products below federal standards.
Hemp growers who wish to continue to sell in Maryland would be required to get a cannabis grower or processor license.
A first round of licenses aimed at increasing the number of minorities in the industry is expected to be awarded by the end of the year.
In the meantime, agents from the state's Alcohol, Tobacco and Cannabis Commission are visiting stores and ordering products off shelves.
"So, we have two offices that deal with those individuals with licenses and those who don't have licenses to make sure we get rid of some of these goofy smoke shops selling CBD, which is just, I don't know, fake weed, you know that this Delta-8 and Delta-6 and Delta-9 are," said Wilson. "We wanted to make sure that whatever our citizens consumed was safe and it was tested, and it was regulated."
This story was first published by Maryland Matters.
DEA Considers Delta-8 THC Products Federally Illegal When Synthesized From CBD, Official Says In Newly Revealed Email
Photo courtesy of Pixabay.