Marijuana Decriminalization Reduces Arrests And Racial Disparities In Law Enforcement, Study Finds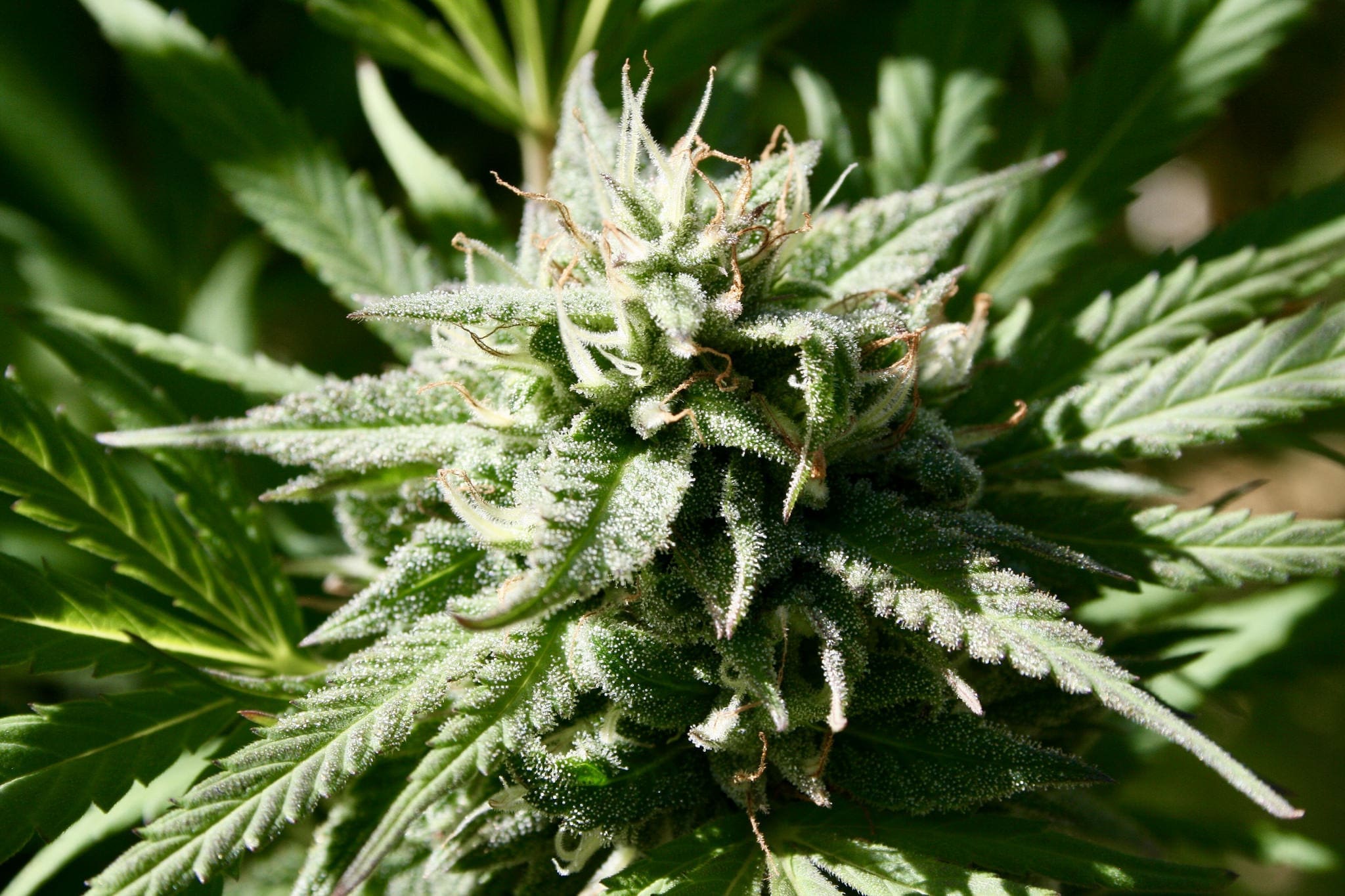 Another study has found that decriminalizing marijuana not only significantly decreases arrests for possession overall but that it also reduces racial disparities in any remaining arrests.
Researchers at the University of California, San Diego examined FBI Uniform Crime Report data for 37 states between 2000 and 2019 to determine the impact of decriminalization policies.
"Minorities often bear the brunt of unequal enforcement of drug laws," the paper, which was published this month in the journal Social Science & Medicine," notes. "In the U.S., Blacks have been disproportionately more likely to be arrested for cannabis possession than Whites despite a similar rate of cannabis use."
The analysis shows that decriminalization helps to reduce that historically discriminatory enforcement.
"Cannabis possession arrest rates declined over 70 percent among adults and over 40 percent among youths after the implementation of cannabis decriminalization in 11 states," the study found. "Among adults, decriminalization was associated with a roughly 17 percent decrease in racial disparity in arrest rates between Blacks and Whites."
Interestingly, while arrests for young people overall declined among both white and black populations after a state decriminalized marijuana, "there was no evidence for a change in racial disparity" for that age group.
The study authors also noted that decriminalization "seemed to be particularly beneficial to Blacks, who were suffering the most from the adverse consequences of criminal penalties."
"Taken together, we recommend that lawmakers and public health researchers reconsider cannabis decriminalization as an option of cannabis liberalization, particularly in states concerning the unintended consequences and implementation costs of medical and recreational cannabis legalization," they wrote in the paper, which was first noted by Forbes.
"Cannabis decriminalization was associated with substantially lower cannabis possession arrest rates among both adults and youths and among both Blacks and Whites… These findings suggested that cannabis decriminalization had its intended consequence of reducing arrests and may have potential to reduce racial disparity in arrests at least among adults."
Of course, while it makes sense that arrests would decline after penalties for cannabis possession are lifted, the researchers couldn't say definitively why racial disparities declined too.
"It is possible that law enforcement behaviors did not change: Blacks might still be more likely to be stopped, questioned, or searched for cannabis possession than Whites after decriminalization. But if these behaviors did not result in arrests because of decriminalization, racial disparity in arrest rates would still decline," they wrote. "It is also possible that Blacks were more likely to respond to decriminalization by possessing less cannabis below the threshold amount for the lowest level of criminal offense compared to Whites."
A separate recent study in a major scientific journal published by the American Medical Association (JAMA) reached a similar conclusion when researchers investigated the impact of legalization and decriminalization on racial disparities in arrests.
That analysis of arrests, which specifically focused on trends related to race, compared data from 2008 to 2019. The researchers from Eastern Virginia Medical School and Saint Louis University found that states that legalized cannabis saw 561 fewer arrests per 100,000 black people and 195 fewer arrests for white people on average over that time period.
Decriminalization, meanwhile, was associated with roughly 449 fewer arrests per 100,000 black people and a drop of 117 for white people.
Notably, that study also identified a difference in policy impacts for youth. Marijuana arrest data on adolescents indicated that young people faced a lower risk of being arrested under simple decriminalization as compared to legalization.
For those who've followed cannabis policy and the racist impacts of the war on drugs, the findings from these studies aren't especially surprising.
Even the head of the National Institute on Drug Abuse, Nora Volkow, has repeatedly highlighted and criticized the racial disparities in drug criminalization enforcement.
JAMA also published a study this year that finding that youth marijuana use does not increase after states enact legalization for medical or recreational use, challenging another prohibitionist narrative.
Relatedly, a federally funded survey that was released this month determined that youth marijuana use "decreased significantly" in 2021, as did teen consumption of illicit substances overall. That's despite the fact that more state cannabis legalization laws are being enacted and implemented across the country.
Mississippi Governor Suggests He'll Veto Medical Marijuana Bill If Lawmakers Don't Reduce Purchase Limit
Photo courtesy of Brian Shamblen.