Marijuana Companies Urged Governor To Ban Cannabis Home Cultivation, Document Shows
New York Gov. Andrew Cuomo (D) took marijuana reform supporters by pleasant surprise when he endorsed legalization last year after previously calling cannabis a "gateway drug" that should remain prohibited. But for advocates, there was at least one major disappointment in store when he got around to revealing the details of his plan: the proposal, unveiled as part of his budget last month, would ultimately include a ban on home cultivation of recreational marijuana.
Home growing—seen by many as a commonsense policy that ensures access to cannabis for individuals who can't afford retail prices, live too far from a dispensary or just want to flex their green thumbs—has been a feature of almost all legal adult-use marijuana systems operating in the U.S., with the exception of Washington State's. So what's behind the New York governor's opposition to letting adults cultivate their own crops?
It could be that Cuomo took a page from the commercial cannabis industry. Literally.
Roughly a month before the governor announced the details of his legalization proposal, a New York-based marijuana business association—led by the executives of the state's major licensed medical cannabis providers—sent a policy statement to Cuomo's office in the interest of offering "some thoughts on various issues associated with a transition from medical to adult-use."
One of those thoughts centered on the businesses' desire to prevent consumers from growing their own marijuana.
Politico first reported the existence of the document, created by New York Medical Cannabis Industry Association (NYMCIA), in December. This month, Marijuana Moment obtained the full 29-page memo through a state freedom of information law request.
There are some broad recommendations that most legalization supporters would take no issue with, such as encouraging individuals from communities disproportionately impacted by prohibition to participate in the legal industry and leveraging partnerships to expand research into medical cannabis.
But a chapter titled "The Fallacy of Home Grow" makes very specific—and, in the eyes of advocates, misleading—arguments against allowing marijuana cultivation for personal use.
The group recognized that people want home cultivation because of "currently high prices of medical marijuana" or because they see it as an "individual civil liberty." But according to NYMCIA, home cultivation "creates a significant public safety and black market risk."
The industry organization listed five claims to support that argument:
1. Home grow will make it impossible for the state to eliminate the black market.
2. Home grow will make it impossible for law enforcement to distinguish between legal and illegal products, thus frustrating enforcement efforts.
3. Home grow will undermine the state's harm reduction goal of ensuring that cannabis sold in New York State is grown without noxious pesticides or other contaminants.
4. Home grow will undermine the state's public health interest in ensuring that cannabis sold in New York State is tested, packaged, and and labeled correctly.
5. Home grow will cost the state tax revenue, thus hindering the state's ability to fund priorities such as drug abuse treatment and community investment.
Per that last point, it's entirely reasonable to assume that New York state would miss out on some sales tax revenue if residents decided to grow their own plants. But the other side of that dilemma is that it'd likely mean missed profits for cannabis businesses, including those affiliated with NYMCIA.
"From our perspective, it's really hard to see any real reason—other than individual and corporate greed—to be against home cultivation at this point," Erik Altieri, executive director of NORML, told Marijuana Moment in a phone interview. "There's not a lot of rational concerns when it comes to allowing a limited amount of plants for an individual to grow at home."
Melissa Moore, New York deputy state director of the Drug Policy Alliance, also pushed back against NYMCIA's claim that a home grow option would make eliminating the illicit market "impossible."
It's the "fallacy of 'The Fallacy of Home Grow,'" as she put it. It would make more sense to attribute difficulties reducing illicit market sales to state tax rates on retail cannabis, she said in a phone interview.
"It's really disingenuous to try to say that it would not be possible to eliminate the illicit market if we allow for home grow. That certainly hasn't been the experience of other states that allow home grow."
Moreover, NYMCIA's position is not consistent with that of other marijuana industry groups such as the National Cannabis Industry Association (NCIA), which argues that allowing home growing can actually benefit businesses.
"NCIA does not oppose limited home cultivation," Morgan Fox, media relations director at the group, said in an email. "In fact, it can act as an incubator for people to develop skills which can be used in the legal cannabis industry, which benefits businesses as well as individuals looking to enter the market. Much like home brewing has helped spur interest the craft beer market, limited home cannabis cultivation can do the same in legal states."
Who is involved in NYMCIA and why do they want to ban home cultivation?
Marijuana companies Columbia Care, Etain, PharmaCann, The Botanist and Acreage NY, Vireo Health and MedMen were all listed as members of NYMCIA in the memo to Cuomo's office. (MedMen later acquired PharmaCann, and more recently, NYMCIA urged MedMen to leave the association amid a controversy over racist remarks allegedly made by the company's executives).
(A separate controversy previously enveloped Columbia Care, which owns dispensaries and grow facilities in multiple states, after its Massachusetts-based subsidiary, Patriot Care, was discovered to be advocating against letting certain people with past drug convictions work in the legal cannabis industry).
Acreage Holdings, a cannabis firm that Republican former U.S. House Speaker John Boehner joined as a board member, declined to comment for this story through a public relations firm that represents the company.
A MedMen spokesperson said in a statement to Marijuana Moment that it "respects the right of those who choose to cultivate cannabis for their personal use," but did not respond to specific questions about the company's involvement in drafting the policy statement that urged New York officials to continue prohibiting such activity.
Jeremy Unruh, director of public and regulatory affairs at PharmaCann, told Marijuana Moment that the document "was our industry association's first go at formulating some broad policy positions" prior to meeting with the governor's office and that the company's "position on home grow is far more nuanced than a simple approve/oppose."
"Those policy points you have are sound, but our positions have evolved (and will continue to do so) as we've had a chance to socialize these concepts" with other stakeholders, Unruh said. He argued that New York has superior quality control standards in place for medical cannabis and that while the company recognizes "the nature and value of civil liberty" of home cultivation, allowing it would pose public health risks.
But ultimately, "Our position is this: We support the governor's homegrow proposal," he wrote in an email.
While recommending that lawmakers ban personal cultivation of recreational marijuana, Cuomo did include a home grow option for medical cannabis patients in his budget plan.
(Full disclosure: Several members of the companies involved in NYMCIA support Marijuana Moment through monthly Patreon pledges, or have in the past.)
Cannabis reform advocates aren't buying NYMCIA's claims.
It is quite obvious that NYMCIA's affiliates have a financial stake in the shape of whatever marijuana law eventually emerges from the New York legislature. And their opposition to a home grow option is a point of concern for advocacy groups.
"[T]o advocate against home cultivation given all we know about how it works in practice from the industry side really just is kind of despicable and illustrates their greed, that they're willing to sacrifice individual freedoms for the slightest increase in their profits," NORML's Altieri said.
The association's recommendation also runs counter to what Marijuana Moment was previously told by the vice president of corporate communications for Vireo Health, Albe Zakes.
Asked about the memo following the initial Politico report that only vaguely described the document, Zakes wrote in an email that "our CEO and COO assured me that we've never lobbied against home grow and in fact support home grow as part of larger legislation, as long as it is regulated and controlled in a responsible manner, the same way medical or recreational markets would be, in order to protect consumers."
(Vireo CEO Aaron Hoffnung signed an Internal Revenue Service financial disclosure form for NYMCIA last year as one of the association's directors.)
Marijuana Moment sent a follow-up request for comment after obtaining the policy statement through the public records request, but Zakes said the he was unable to reach the company's executives and so Vireo would have to decline the opportunity for further comment.
Advocates question whether NYMCIA leveraged its influence for the right reasons.
Is the worry really that a home cultivation policy would sustain an illicit market or complicate law enforcement activities in New York? Are concerns about the public health impact genuine? Or is it that cannabis businesses want the entire market to themselves?
"We need to make sure that we have a check on the potential greed of the industry that we can already see in these early stages based on this advocacy document," Altieri said. "We need to make sure that the market in New York not only begins to address all the harms caused by the war on cannabis but also is oriented toward the consumer and not large industry interests."
"Banning home cultivation benefits no one but corporations and large industry groups."
Despite Cuomo including the home grow ban in his proposal, it seems that advocates may get more time to voice their concerns about the policy. Some leading lawmakers such as Senate President Andrea Stewart-Cousins (D) are increasingly doubtful that marijuana reform will make it into the final state budget, meaning that negotiations on separate legalization legislation could end up resulting in a law that allows consumers to grow their own cannabis.
Marijuana Moment reached out to NYMCIA itself, Cuomo's office, Etain and Columbia Care for comment, but representatives did not respond to multiple inquiries by the time of publication.
Read the full NYMCIA policy statement, including the section on home cultivation, below: 
New York Medical Cannabis I… by on Scribd
New York City Council Members File A Dozen Marijuana Proposals In One Day
Oregon Marijuana Sales Spike During Pandemic, But Officials Expect Market To 'Mellow'
Amid one of the sharpest economic downturns in state history, Oregon marijuana sales continue to roll along at a healthier-than-normal pace. State budget officials say that shelter-in-place policies and economic stimulus programs have kept marijuana sales "quite strong" during the pandemic so far.
Since March 1, the sales of adult-use marijuana products are up 60 percent compared to a year ago, the state Office of Economic Analysis said in its latest quarterly budget forecast published last week.
"These increases are not only related to the stockpiling consumers did after the sheltering in place policies were enacted," the report says, "but have continued through April and early May."
In April alone, consumers bought $89 million worth of legal cannabis products—a record amount—thanks in part to what officials described as a "4/20 bump." While the boost in sales figures are due in part to rising prices, state budget analysts said that "underlying demand is up as well."
"The increase in sales for other marijuana products, like concentrates, edibles and the like, are due to significant gains in consumer demand as prices are flat or down," analysts reasoned.
The June 2020 budget forecast estimates that the current increase in marijuana sales will yield an extra $9 million in state tax revenue during the 2019-2021 budget period. It's a rare bright spot in the overall budget report, which state analysts described as "the largest downward revision to the quarterly forecast that our office has ever had to make."
But even the marijuana sector's boost may be time limited.
"Expectations are that some of these increases are due to temporary factors like the one-time household recovery rebates, expanded unemployment insurance benefits, and the shelter in place style policies," the report says. "As the impact of these programs fade in the months ahead, and bars and restaurants reopen to a larger degree, marijuana sales are expected to mellow."
Demand for marijuana is also expected to fall in coming years due to a lower overall economic outlook, which is projected to reduce Oregon's population and cut average incomes. "A relatively smaller population indicates fewer potential customers," the report notes, "and lower total personal income than previously assumed indicates less consumer demand."
The projected slowdown in sales isn't expected to make an impact until the next budget period, beginning in 2021. At that point, the forecast says, sales will begin trending down by 5 percent relative to the current period "due to the lower economic outlook" associated with COVID-19.
The pandemic has also changed how Oregonians are making marijuana purchases, the report found, though perhaps not as much as one might expect. The share of sales completed by delivery services more than doubled in recent months, but it remained relatively small, making up just 1.4 percent of total sales. As the Office of Economic Analysis observed, "Consumers still prefer to shop in store."
Oregon is one of a handful of states looking to legal cannabis sales to help buoy tax revenues. A report published last month by cannabis regulators in Michigan, where legal sales to adults began this past December, forecasts annual marijuana sales in that state to top $3 billion as the market matures. That would mean another 13,500 jobs and roughly $500 million per year in taxes to state coffers. Factoring in the effects on peripheral businesses, the state found, the "total economic impact is estimated to be $7.85 billion with a total impact on employment of 23,700."
Although tax revenue from cannabis sales will help pad budgets in many legal states, the Oregon report doesn't mince words: The pandemic's hit to the state's economy will be drastic. Oregon's current recession is "the deepest on record with data going back to 1939," according to state analysts, and it hit with virtually no warning. "The path looks more like what happens to economic activity during a labor strike or in the aftermath of a natural disaster."
For its part, Oregon's Office of Economic Analysis predicts a relatively swift recovery. "While this recession is extremely severe, it is expected to be shorter in duration than the Great Recession," analysts wrote. "The economy should return to health by mid-decade."
New Mexico Governor Says Legalizing Marijuana Would've Funded Programs Cut Due To Coronavirus
Company Recalls Injectable CBD Products Following FDA Warning Letter
A Food and Drug Administration (FDA) letter warning a company about its marketing of injectable CBD products has led to a voluntary recall that the federal agency announced on Wednesday.
Biota Biosciences received the letter last month, with FDA directing the firm to cease sales of its line of CBD vials, which it markets as a pain reliever that serves as an alternative to opioids and can help with detoxification.
The agency said the company was violating federal statutes both by engaging in interstate commerce of an unapproved new drug and failing to properly label the products by neglecting to include directions for use.
"Injectable drug products can pose a serious risk of harm to users because they are delivered directly into the bloodstream and bypass many of the body's natural defenses against toxic ingredients, toxins, or dangerous organisms that can lead to serious and life-threatening conditions such as septicemia or sepsis," FDA wrote.
Biota Biosciences Issues Voluntary Nationwide Recall of Cannabidiol (CBD) Complex, Curcumin Complex, and Cannabidiol + Curcumin Injectables Because They Were Marketed Without FDA Approval https://t.co/hAYSW5IxDX pic.twitter.com/QxxoD8pCNI

— U.S. FDA Recalls (@FDArecalls) May 21, 2020
In a public response published on Friday, the company told consumers that "we would like to convey that the executive and management team at Biota Biosciences take full responsibility for these observations and understand the gravity of the risk to consumers by posting these unapproved claims and intended use on our website."
Products subject to the recall include formulations of Cannabidiol (CBD) Complex, Curcumin Complex, and Cannabidiol + Curcumin. "All customers who received this product will have the choice to keep any remaining product or receive a full refund for returning unused products," the firm said.
Since receiving FDA's warning letter, the company says has pulled all the products, provided the agency with a "root cause and corrective action plan" and launched a voluntary recall of the vials.
According to the original warning letter, the CBD products meet the definition of a drug subject to FDA regulation because "they are intended for use in the diagnosis, cure, mitigation, treatment, or prevention of disease, and/or intended to affect the structure or any function of the body," the letter continues.
FDA identified several examples of medical claims Biota Biosciences made about their CBD vials in advertising:
"Fighting the opioid epidemic… BIOTA Biosciences produces and distributes effective all-natural alternatives with no side-effects. Join the growing ranks of pain, oncology, psychiatry, naturopathy healthcare professionals utilizing BIOTA Sterile CBD Vials."
"VISION: OPIOID-FREE FUTURE… Our goal is to supply the world with pharmaceutical grade, all natural products containing cannabidiol and other natural compounds. We believe strongly that pharmaceutical grade hemp oil will drastically reduce the need for opioid-based pain relief and eliminate the global opioid epidemic by providing a safe and natural alternative."
"Instant relief for patients that are symptomatic of inflammatory auto-immune diseases"
While the products lack directions for use, the company has claimed that they bypass liver absorption and deliver CBD "directly into your bloodstream."
Further, FDA stressed that even if the labels did contain usage information, they would still be in violation.
"New drugs may not be legally introduced or delivered for introduction into interstate commerce without prior approval from the FDA," the letter states. "FDA approves a new drug on the basis of scientific data and information demonstrating that the drug is safe and effective."
The injectable CBD vials "are offered for conditions that are not amenable to self-diagnosis and treatment by individuals who are not medical practitioners; therefore, adequate directions for use cannot be written so that a layperson can use these drugs safely for their intended purposes."
"The violations cited in this letter are not intended to be an all-inclusive statement of violations that exist in connection with your marketed products. You are responsible for investigating and determining the causes of the violations identified above and for preventing their recurrence or the occurrence of other violations. According to your website, you manufacture many other types of CBD containing products. It is your responsibility to ensure that your firm complies with all requirements of federal law, including FDA regulations."
FDA gave Biota Biosciences 15 days within the receipt of the letter to notify them about corrective steps they've taken. Failure to resolve the issues could have resulted in "legal action without further notice, including, without limitation, seizure and injunction."
In its public statement, Biota Biosciences said that so far "no adverse or serious adverse events have been reported in relation to these products." FDA is urging consumers may have such experiences to report them to its MedWatch Adverse Event Reporting program.
This is one of the latest statements FDA has made about CBD companies that are not meeting its standards.
Earlier this week, the agency publicized a voluntary recall of another CBD product from a different company, notifying consumers about potentially high levels of lead in a batch of tinctures.
FDA has said that it is currently targeting companies that make especially outlandish and unsanctioned claims about the therapeutic potential of their cannabis products.
For example, it sent a warning letter to a CBD company owned by a former NFL player after advertisements it displayed suggested its products could treat and prevent a coronavirus infection.
FDA has previously issued warnings to other CBD companies that have made unsubstantiated claims about the therapeutic potential of their products.
Although the agency does not currently approve of CBD as a food item or dietary supplement, it is in the process of developing regulations that may allow for such marketing.
FDA Notifies Public About Recall Of CBD Product That Tested High For Lead
Photo courtesy of Flickr/Marco Verch.
FDA Notifies Public About Recall Of CBD Product That Tested High For Lead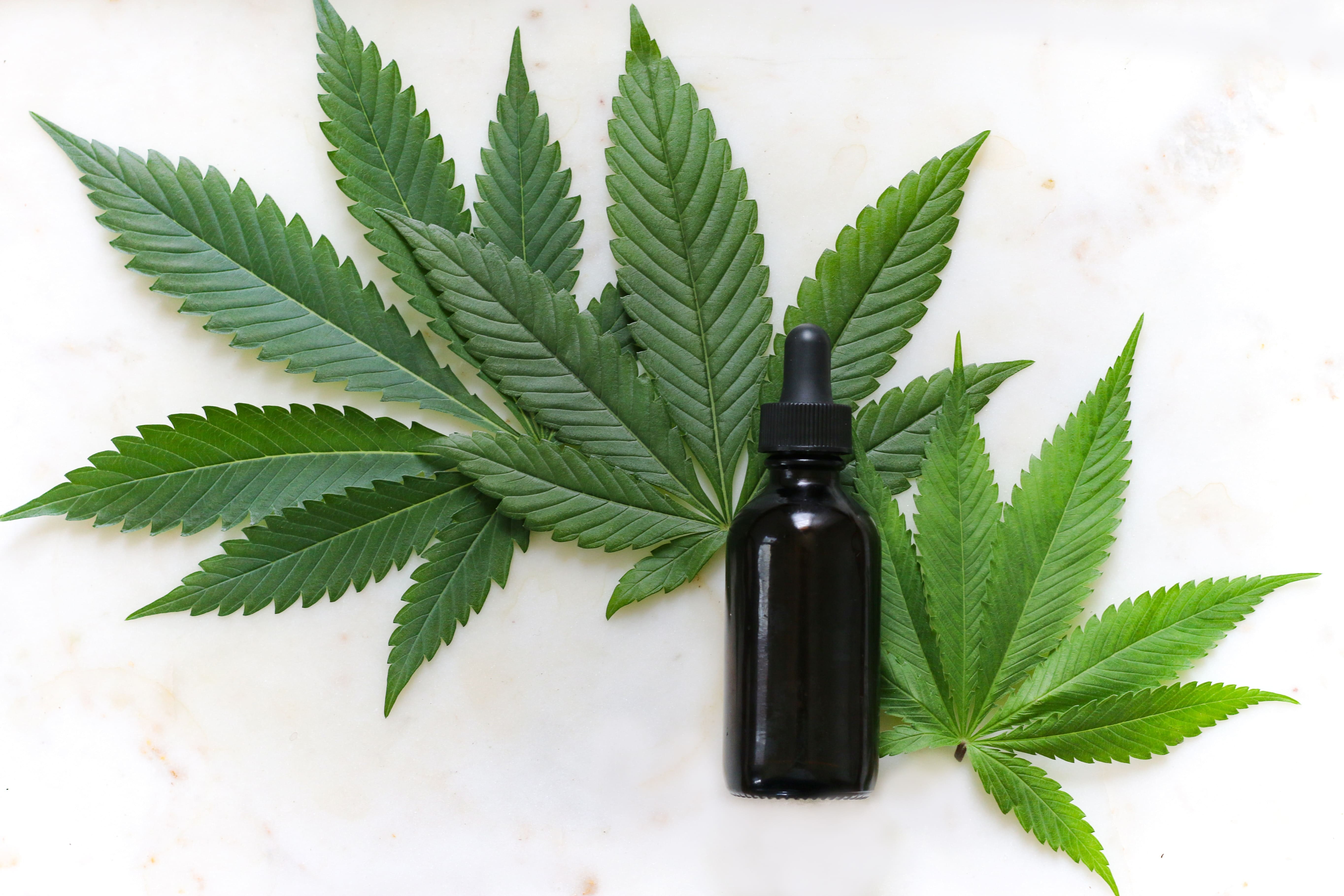 The Food and Drug Administration (FDA) is publicizing a voluntary recall of a CBD product, notifying consumers about potentially high levels of lead in a batch of tinctures that were tested by the Florida Department of Agriculture and Consumer Services.
The federal agency reported on Friday that Summitt Labs, which produces a wide range of hemp-derived cannabidiol products, voluntarily pulled a batch of its Kore Organic watermelon tincture after the state agriculture department conducted a test on a random sample and found high levels of lead, which when ingested can cause various symptoms such as pain, nausea and kidney damage.
The company conducted its own test through an accredited, independent lab that found the lead levels in an acceptable range under state law. But, because the Florida officials found excess lead levels in the sample they tested, Summitt quickly moved to get the batch off of shelves, FDA said. Retailers that carry the product have been notified by phone and email.
Summitt Labs Issues Voluntary Nationwide Recall of KORE ORGANIC Watermelon CBD Oil Due to High Lead Results https://t.co/y2oklEZzx4 pic.twitter.com/1SlB9mnhLI

— U.S. FDA Recalls (@FDArecalls) May 15, 2020
"To this date, Summitt Labs has not had a call, complaint or report of any adverse effect from the use of this product," FDA said.
While the federal agency was not involved in the testing, it has a policy of posting companies' announcements about recalls as a public service. This one in particular is interesting given that FDA does not currently approve of CBD as a food item or dietary supplement. However, it is in the process of developing regulations that may allow for such marketing.
"Summitt Labs is an inspected and licensed facility under the Florida Department of Food and Agriculture and Consumer Services to produce products containing CBD but the Federal Food and Drug Administration does not consider CBD to be a legal drug or dietary supplement," FDA said in its notice.
The agency also invited consumers who've used the recalled products who are experiencing adverse side effects to submit information through FDA's MedWatch Adverse Event Reporting program.
CBD might not be recognized as an approved food item or dietary supplement by FDA just yet, but the agency is still monitoring the market for bad actors. It's said that it is currently targeting companies that make especially outlandish and unsanctioned claims about the therapeutic potential of their cannabis products.
To that end, FDA sent a warning letter to a CBD company owned by a former NFL player after advertisements it displayed suggested its products could treat and prevent a coronavirus infection.
FDA has previously issued warnings to other CBD companies that have made unsubstantiated claims about the therapeutic potential of their products.
Including Marijuana Banking In Coronavirus Bill Protects Public Health, Sponsor Says Ahead Of House Vote
Photo by Kimzy Nanney.