Kentucky Lawmakers Call On Feds To Study Marijuana
The Kentucky House of Representatives is calling on the federal government to remove roadblocks to marijuana research.
Lawmakers on Wednesday approved a resolution calling on the Food and Drug Administration and Drug Enforcement Administration to "expedite research on the safety and effectiveness of the use of marijuana for certain health purposes."
The vote was 73 to 5 in favor of passage of the resolution.
Just in: Kentucky lawmakers have adopted a resolution calling on the feds to remove roadblocks to marijuana research.https://t.co/X2ahlmG41m pic.twitter.com/0G44txNkMw

— Tom Angell 🌳📰 (@tomangell) January 24, 2018
Under current federal law, marijuana is classified in Schedule I, the most restrictive category, which is supposed to be reserved for drugs with a high potential for abuse and no medical value. Researchers have long complained that cannabis's categorization results in unnecessary hurdles that studies on other substances don't need to overcome.
The Kentucky resolution doesn't specifically address rescheduling, and its whereas clauses make several negative claims about marijuana's impact on short-term memory and educational performance. But its passage signals that state officials think the federal government isn't doing as much as it should to open up research on cannabis's medical potential.
Comprehensive research "cannot occur under current federal law," the measure states.
Lawmakers in the state are also considering bill to change the state's laws to allow medical cannabis and to legalize marijuana for recreational use.
The Kentucky measure is just one of many that state legislatures around the country are considering to push back on the federal government's current marijuana policies.
Late last year, Kentucky Secretary of State Alison Lundergan Grimes (D) convened a task force to study medical cannabis and possible legislative proposals.
On Wednesday, Grimes posted several tweets about the benefits of medical cannabis.
– Significant evidence exists showing #MedicalMarijuana counters side effects of many illnesses and diseases, including cancer, multiple sclerosis, Alzheimer's disease, Crohn's disease, hepatitis C, and PTSD.

— Alison L. Grimes (@KySecofState) January 24, 2018
– Deaths from opioid overdoses have fallen by 25% in states that legalized #MedicalMarijuana.

– Doctors in #MedicalMarijuana states prescribed 1,800 fewer painkiller prescriptions for patients a year.

— Alison L. Grimes (@KySecofState) January 24, 2018
Federal Court Dismisses Suit Against DEA Over Marijuana Growing Applications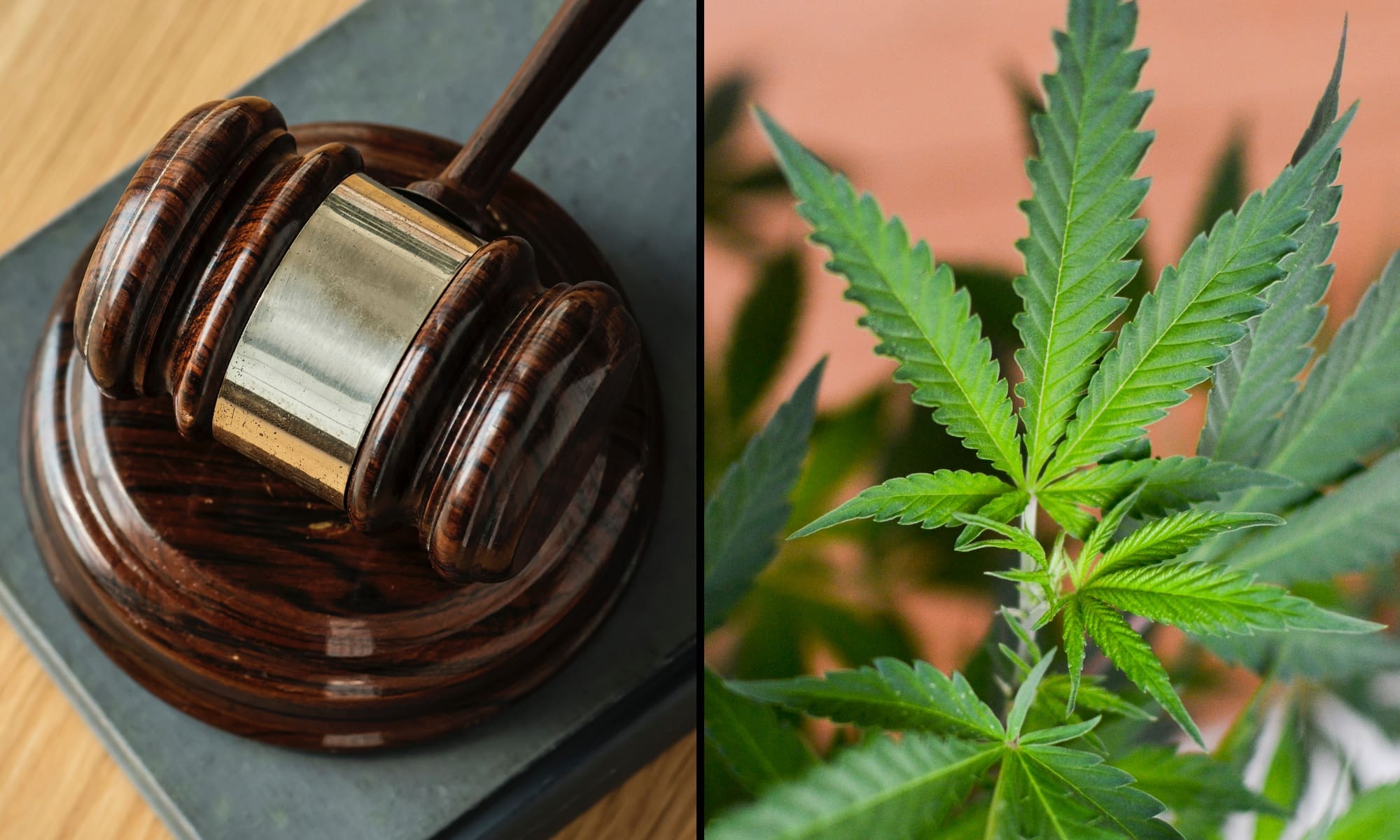 A federal court dismissed a lawsuit against the Drug Enforcement Administration (DEA) on Friday after determining that the agency had fulfilled a requirement to process applications for research-grade marijuana manufacturers.
DEA was sued in June after declining to act on the more than two dozen applications that it received for approval to cultivate cannabis for research purposes. It's been more than three years since the agency first announced it was opening the process to consider additional producers.
The suit, brought by the Scottsdale Research Institute (SRI), argued that the marijuana grown at the University of Mississippi—currently the only facility that's federally authorized to cultivate the plant—is of poor quality, does not reflect the diversity of products available on the commercial market and is therefore inadequate for clinical studies.
Indeed, that's a point that several policymakers have made, and it's bolstered by research demonstrating that the federal government's cannabis is genetically closer to hemp than marijuana that consumers can obtain in state-legal markets.
In July, the U.S. Court of Appeals for the District of Columbia Circuit ordered DEA to respond to the legal challenge within 30 days—and as that deadline approached in August, the agency published a notice in the Federal Register stating that it was taking steps to approve the pending applications.
Due to the volume of the applications, DEA said it would have to develop alternative rules to process them. And on Friday the court said that DEA had fulfilled its obligations and that the suit "is now moot." While no applications have been approved to date, there's a public comment period that will last until October 28 and then the agency will have an additional 90 days to take action on the inquiries.
"The Court dismissed our case because, according to the Court, DEA gave us the relief we had requested," attorney Matt Zorn, who was involved in the suit, told Marijuana Moment. "Last week, on October 11, DEA published a correction to the notice it had previously published on August 26, two days before it had to respond to the Court's order. The Court said this second notice meant there was nothing more the Court could give us."
"The Court also declined to maintain jurisdiction over the case, because it did not find a history of chronic delay or bad faith in the record," Zorn said. "But it also indicated that we could return to court if DEA significantly delays going forward."
Sue Sisley, a researcher with SRI, said that despite the case being dismissed, it "moved the ball forward for everyone."
"We would have liked to take the case one step further to ensure that all 33 applications are processed promptly—protecting the health and welfare of our nation's medically ill patients ought to be a national priority for this administration," she said. "By delaying these 33 applications, the administration has prevented our US scientists from investigating the clinical efficacy of real-world cannabis to treat combat veterans with PTSD. Fortunately, the Court's order today allows us to return to court for additional relief if Trump's DOJ/DEA continues to violate the law and put public health at risk through delay or otherwise."
In a separate case in May, another federal court ordered DEA to "promptly" consider applications to reschedule cannabis under the Controlled Substances Act.
Read the appeals court's ruling on the DEA marijuana application case below: 
DEA court ruling by Marijuana Moment on Scribd
CDC Official Pushes Back Against Congressman Linking Legal Marijuana To Vaping Deaths
Photo elements courtesy of rawpixel and Philip Steffan.
Former VA Secretary Who Oversaw Marijuana Research Blockade Now Backs Cannabis Studies For Veterans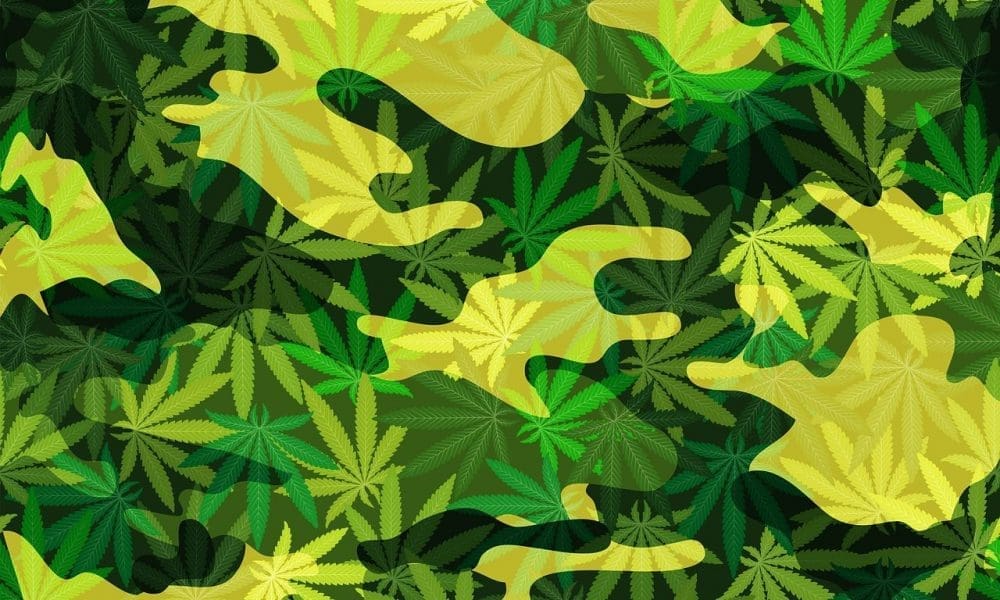 Former U.S. Department of Veterans Affairs (VA) Secretary David Shulkin is officially on board with having the department research medical marijuana—a development that comes a year after he was in a position to actually make that happen.
In an interview with Task & Purpose that was published on Thursday, Shulkin said that "the time is now" for VA to facilitate studies into the therapeutic potential of cannabis for veterans.
"I believe that the VA should be involved in research on anything that could potentially help veterans and improve their health and well-being," he said.
That appears to represent a notable departure from the position he held while he headed the department.
For example, VA under his leadership refused to provide assistance to an Arizona-based research facility that was soliciting veterans to participate in a federally approved clinical trial looking at the potential benefits of cannabis in the treatment of post-traumatic stress disorder (PTSD).
"Federal law restricts VA's ability to conduct research involving medical marijuana, or to refer veterans to such research projects," a VA official told Air Force Times in 2017. "The researcher is free to work with veterans service organizations and state veterans officials who may not face such restrictions to identify candidates for her study."
But according to the Brookings Institute, that's not an accurate assessment because "doctors and researchers at the VA or in VA hospitals could conduct research into the medical efficacy of marijuana while remaining completely compliant with federal laws, regulations, and the United States' obligations under international agreements."
While the former secretary still said during this latest interview that congressional action is necessary to prompt VA research efforts, he seems to have become decidedly more vocal about the importance of such studies as compared to his time in office.
"In particular, with the VA's focus on suicide as the top priority, people just don't take their lives because of no reason," he said. "They take their lives, often because of issues related to chronic pain, depression, substance abuse, and there is growing evidence that medical marijuana—I'm not talking about recreational marijuana—but properly prescribed, may have some real benefits in anxiety improvement, in pain management, and potentially, in the issue of substance abuse."
"And therefore, I believe it's extremely appropriate for VA to be researching and developing therapies that can help veterans, particularly in areas where we don't have enough good therapies or answers," he said.
Task & Purpose followed up to ask about potential obstacles such to having VA conduct research into the issue, and Shulkin said that because marijuana is a federally controlled substance, "the challenge of doing research with the regulations, and the hoops that you have to go through, are making it too difficult to do for many of the researchers."
"I do think that the way forward is a legislative solution, much of what VA responds to are changes in the law, where medical research for veterans in this area could be streamlined and clarity around what regulations and rules need to be followed to be able to do this research, as well as guidance about the type of research that can and should be done, which reports back to Congress."
He added that he doesn't anticipate that President Trump would resist legislation empowering VA to study marijuana for veterans.
Brad Burge, director of strategic communication at the Multidisciplinary Association for Psychedelic Studies (MAPS), the group behind the study into cannabis for PTSD, told Marijuana Moment that they are "pleased that Shulkin has now expressed his support for medical marijuana research, even though that support would have been much more valuable when he was still in office."
"Nevertheless we are looking forward to the VA's support of marijuana research and see Shulkin's change of stance as a promising sign for veterans suffering from PTSD," Burge said.
It wasn't just that Shulkin's VA put up roadblocks to cannabis research, he also resisted providing veterans with access to marijuana by declining to change internal VA policy that could empower its doctors to issue recommendations in states where it's legal.
The reasoning, he said in 2017, is that it's "not within our legal scope to study that in formal research programs or to prescribe medical marijuana, even in states where it's legal" because of federal law. But advocates argued that the only thing standing in the way of VA cannabis research is VA policy itself, which Shulkin could have amended.
Getting a VA cannabis reform bill passed as the former official is now recommending has already proved difficult this year, with current VA officials voicing opposition during a congressional committee hearing in June to modest proposals such as allowing their doctors to recommend cannabis or even surveying veterans about their marijuana use.
Rep. Earl Blumenauer (D-OR) said that same month that he pulled an appropriations amendment to allow for VA marijuana recommendations from floor consideration partly because of opposition from the department.
Former FDA Chief Wants Federal Government To Regulate State Marijuana Markets
Mexican Committees Unveil Marijuana Legalization Bill Ahead Of Supreme Court Deadline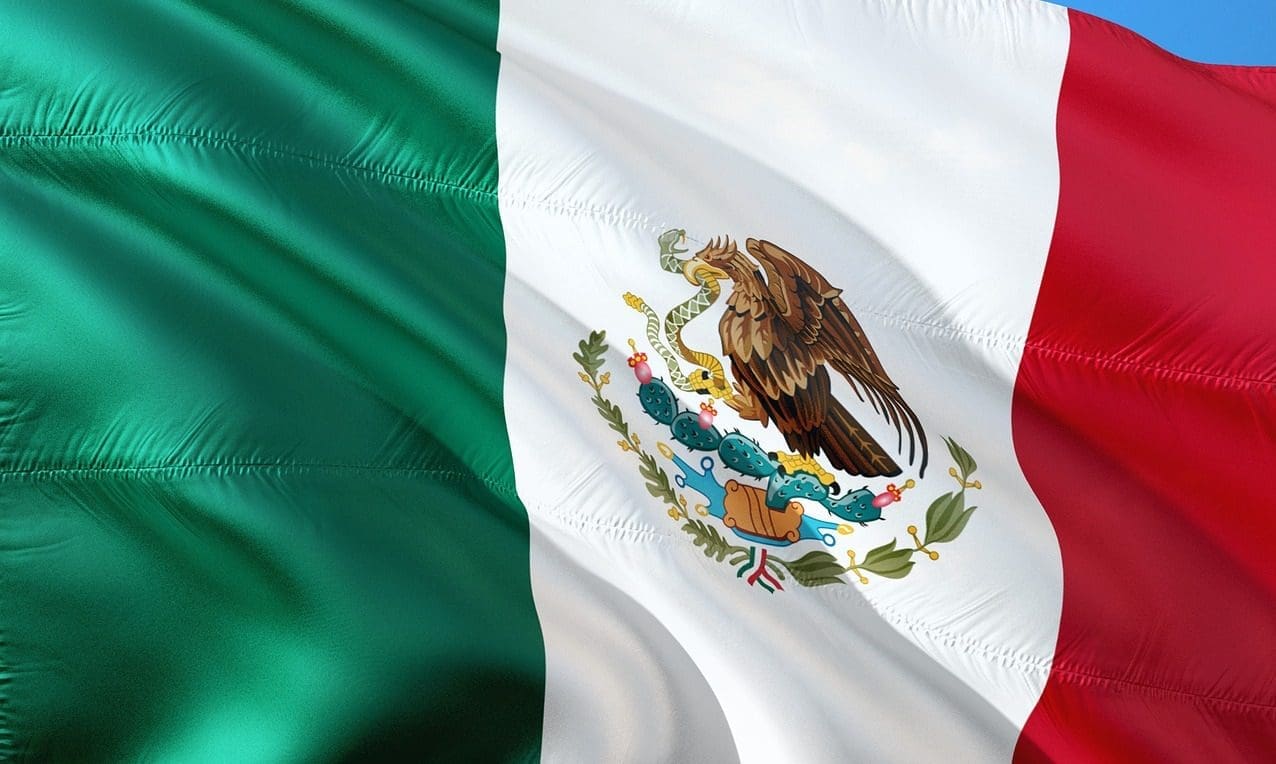 Several Mexican Senate committees unveiled draft legislation late on Thursday to legalize marijuana.
Leaders of the Health, Justice, Public Security and Legislative Studies Committees announced last week that they would remain in permanent session to finalize the legalization bill ahead of a coming Supreme Court deadline.
The court determined last year that the country's ban on personal cannabis consumption and cultivation is unconstitutional, though lawmakers now want to go even further by legalizing commercial production and sales.
The committees are expected to formally vote on the legislation in the coming days, after which point it will head to the full Senate and then the Chamber of Deputies. Leaders said a vote in the legislature could occur before the end of the month, though it's possible they could ask the Supreme Court for a deadline extension.
Ayer, antes de medianoche, fue entregado a los senadores de las comisiones de Justicia, Salud, Estudios Legislativos, Segunda y Seguridad Pública el predictamen📃🌿 de la 'Ley para la regulación de la cannabis'. Está conformado por 74 artículos y once transitorios. pic.twitter.com/8IKOF7pA1i

— Cáñamo México (@canamo_mexico) October 18, 2019
Cáñamo México first reported on the 42-page draft proposal on Friday.
Here are some of the key provisions, according to a translation: 
—Adults 18 and older can possess cannabis for personal use, cultivate up to four plants and purchase marijuana from licensed retailers.
—An independent body called the "Cannabis Institute" would be charged with issuing licenses, setting potency limits and monitoring the implementation of the law, among other responsibilities.
—Low-income individuals, small farmers and indigenous people would have licensing priority.
—Strict restrictions would be imposed on cannabis packaging. That includes requiring nondescript, standardized containers that do not feature depictions of real or fictional people or testimonials.
—Marijuana can only be consumed in private spaces.
—Only medical cannabis patients would be allowed to purchase infused edibles and beverages.
—Unregistered seeds or plants would be subject to forfeiture.
—No pesticides could be used on cannabis plants.
The bill seeks to "improve the living conditions of people living in the United Mexican States, combat the consequences of the problematic use of cannabis and reduce the crime incidence linked to drug trafficking [while] promoting peace, the security and well-being of individuals and communities," according to the text.
Sen. Julio Menchaca Salazar, head of the Justice Committee, said in a tweet that "we are legislating to regulate the illicit market of the #marihuana and decrease the crime incidence linked to the #narcotráfico, promoting peace and security for all Mexicans."
Sabemos que tenemos un gran reto con esta ley y es por eso que seguiremos trabajando en ella.#SenadoDeLaRepública #SenadoresMorena #LeyCannabis pic.twitter.com/mmFkL1toSb

— Julio Menchaca S. (@Julio_Menchaca) October 18, 2019
Lawmakers have said that the legislation is largely based on a proposal that Interior Secretary Olga Sánchez Cordero filed last year while still serving as a senator, but the committees are also merging in provisions from among more than a dozen other marijuana reform bills that since have been introduced.
"They all have something good that we can be translating into law," Menchaca Salazar, who is a member of the ruling MORENA party, said.
Debate on the measure will also be informed by findings from a series of events the Senate organized to gather public input on marijuana legalization. That includes a panel led by a former White House drug czar, who stressed the need for "robust regulations" of a legal cannabis market.
The leader of the MORENA party in the Senate, Sen. Ricardo Monreal, said earlier this month that the chamber was set to vote on a legalization bill ahead of the October 24 deadline.
"It will undoubtedly be a great discussion with the elements we have and also with all the willingness to incorporate the opinions of legislators, but it would come out this month, there are the conditions for that to be," Menchaca Salazar said.
Read the full text of the Mexican committees' marijuana legalization proposal below: 
Predictamen para crear la '… by Tonalidades Verde on Scribd
This story is developing and will be updated.
Governors Of Northeastern States Adopt Coordinated Marijuana Legalization Plan