Kamala Harris Explains Her Evolution On Marijuana Legalization
Sen. Kamala Harris (D-CA) says that she personally knows people who have benefitted from the use of medical marijuana.
The revelation comes in an interview with The Root that was released on Thursday in which the former prosecutor also discussed how she's evolved over time on the issue of cannabis legalization.
The 2020 Democratic presidential candidate, who made headlines earlier this month after admitting that she used marijuana in college, was asked how her policy views on cannabis have shifted over the last five years. In that time, she went from dismissively laughing off a reporter's question about her views on ending prohibition to fully embracing legalization as a social justice issue.
"Well, I have always been in support of medical marijuana from the very beginning," Harris said. "In fact, I've personally known people who were very sick and only benefited from its use."
The senator said she's now in favor of "wholesale legalization" for adult use for at least two reasons: loosening federal restrictions would enable scientists to research the impact of cannabis on the brain, "particularly the developing brain" and also because prohibition has led to the disproportionate incarceration of people of color.
"Back when I supported legalization of medical marijuana, there were very few—especially in a position of being prosecutor—would have supported or did support it," Harris said. "We are looking at it in terms of what we need to recognize that, in terms of scheduling, we're treating it as some of the harsh and severe drugs and it's got to be changed" on the Controlled Substance Act.
"And frankly, the war on drugs was a failure," she said, again referring to the policy in the past tense, which is a habit that has frustrated some legalization advocates who point out that there are still more than a million drug arrests in the U.S. every year. "That's how I feel about it."
Ultimately, her decision to endorse legalization—and sign onto a wide-ranging Senate bill that would end federal cannabis prohibition—came down to a "cost-benefit" analysis. The senator is one of several competing presidential candidates who joined together to cosponsor the latest version of the Marijuana Justice Act, which was re-filed on Thursday.
Harris still has concerns about the potential "permanent impact" of cannabis use for young people, but if "we don't study it though, and we don't legalize it, we can't study it."
"That's one of the reasons I think, you know what, there may be some harm, but the benefit of legalizing it is worth the harm," she said.
Where Presidential Candidate Kamala Harris Stands On Marijuana
Photo courtesy of YouTube/The Root.
Mexican Government Launches Poll To Ask Citizens If Marijuana Should Be Legal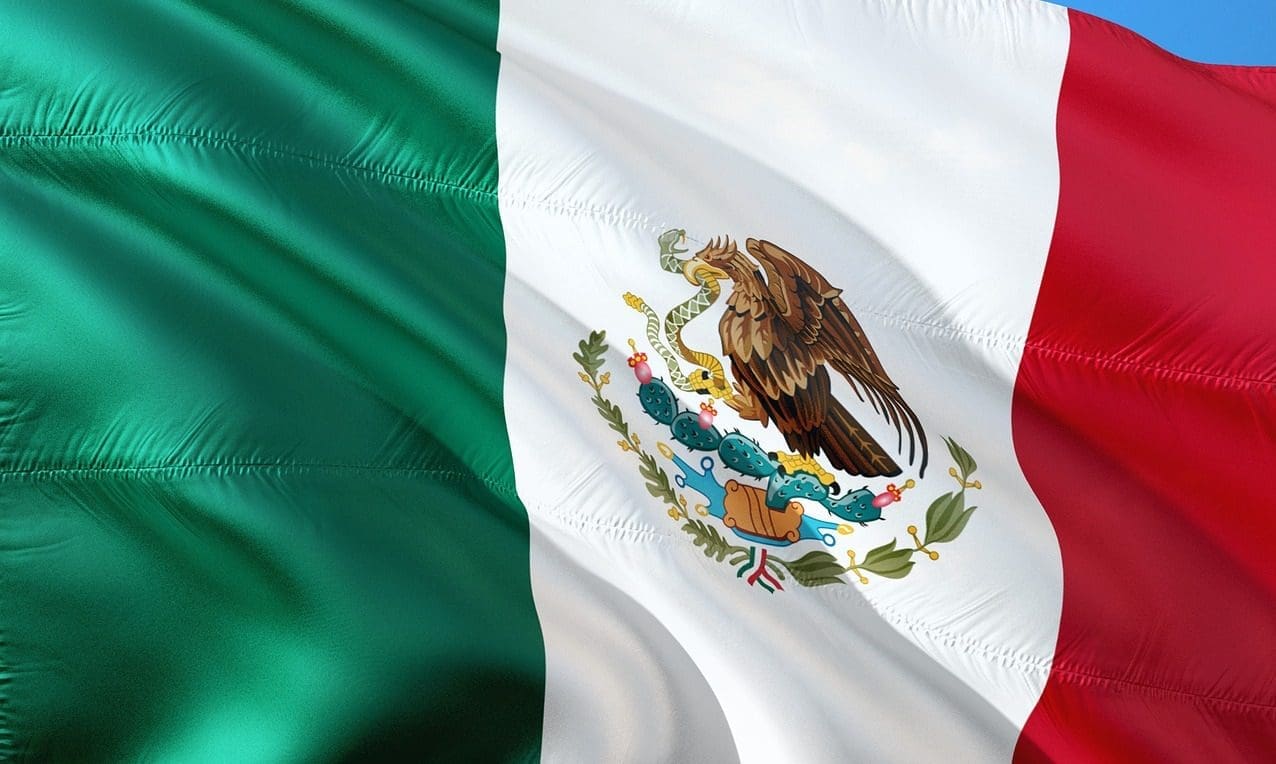 A Mexican cabinet official is asking the country's citizens whether they support legalizing marijuana—in a Twitter poll.
On Monday, the official Twitter account for the nation's secretary of Security and Citizen Protection, who is responsible for overseeing federal police, intelligence agencies and prisons, shared a Twitter poll that asked citizens whether Mexico should legalize cannabis for adult use.
¿El uso de la marihuana para fines recreativos debería ser?

— Secretaría de Seguridad y Protección Ciudadana (@SSPCMexico) March 25, 2019
"Should the use of marijuana for recreational purposes be?" the tweet, translated from Spanish, asks.
As of Tuesday morning, 81 percent of respondents had responded that cannabis should be "legal," with 19 percent saying "illegal." The survey closes down at 12:50 PM ET on Tuesday afternoon.
It is unclear what the government will do with the results, or how they will inform legalization legislation that lawmakers have been considering. But in any case, the social media survey is the latest sign that the administration of President Andrés Manuel López Obrador is seriously considering bold marijuana reform at the national level.
Last year, a senator who is now the nation's interior secretary filed a bill to legalize cannabis. The Senate has since released a report outlining aspects of legalization that lawmakers should keep in mind as they craft marijuana legislation.
Cabinet members also met with Canadian officials last year to discuss the country's legal cannabis program. Shortly thereafter, the Mexican Supreme Court deemed the country's ban on marijuana consumption unconstitutional, prompting lawmakers to amend federal policy to adhere to the ruling.
It's possible that the Twitter poll could bolster ongoing legislative talks about regulating cannabis, demonstrating strong public support for legalization as lawmakers from multiple parties continue to discuss possible legislation addressing the issue. That said, Twitter polls are not necessarily scientific or representative. More than 82,000 people have participated in the one-day survey so far.
Mexican Lawmakers Reach Across Party Lines To Launch Marijuana Reform Process
Texas Lawmakers Approve Marijuana Decriminalization In Committee Vote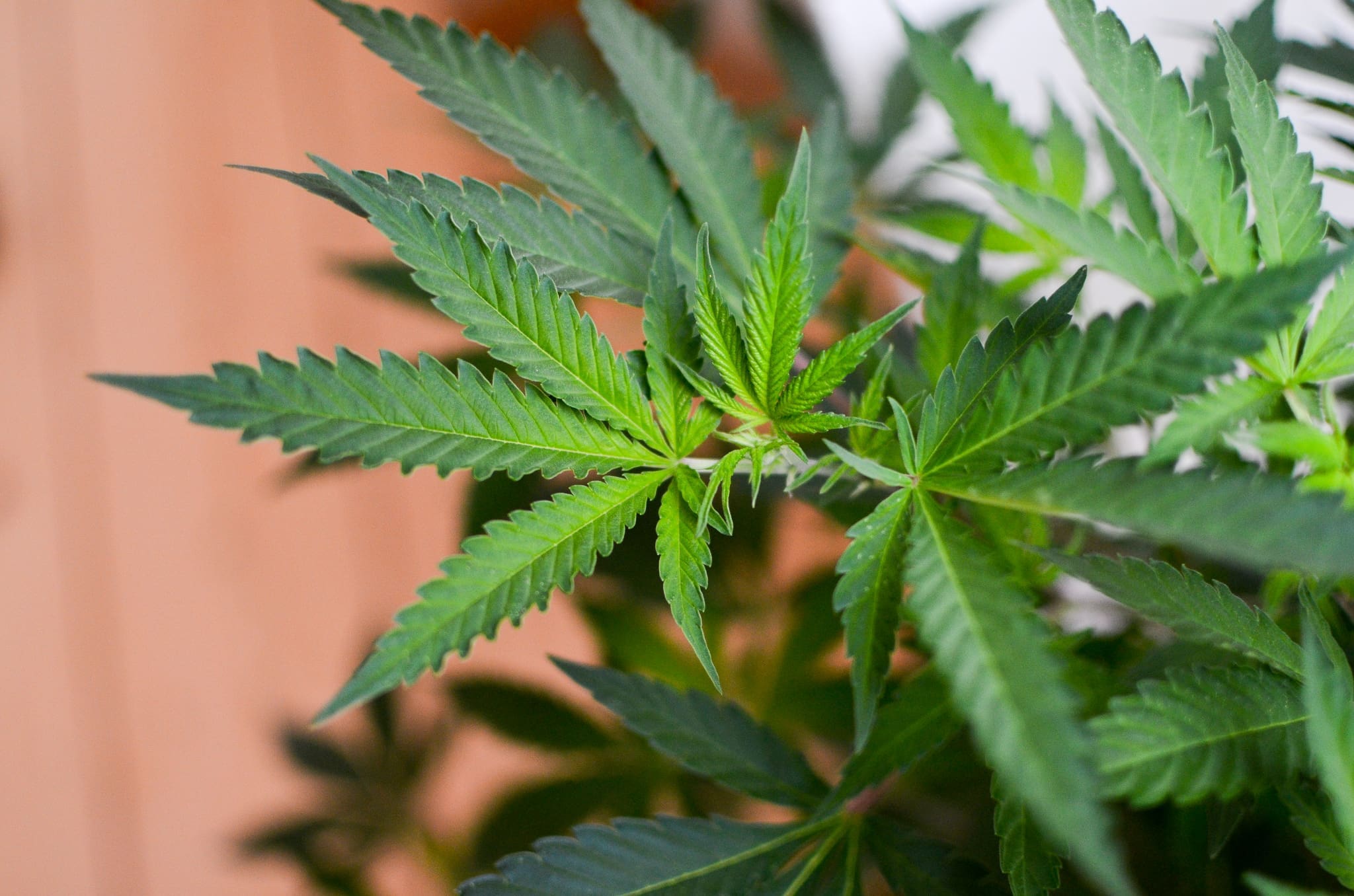 A Texas House committee approved a marijuana decriminalization bill on Monday that would make simple possession punishable by a fine, with no jail time, and without having to go on an individual's criminal record.
The legislation passed in a 5-2 vote out of the Criminal Jurisprudence Committee and now heads to a separate panel responsible for placing bills on the calendar for floor debates.
Possession of one ounce or less of cannabis would be punished with a $250 fine for the first two offenses. After that, possession would be considered a class C misdemeanor, which is still a lesser penalty compared to current law. As it stands, possession of two ounces or less is a class B misdemeanor punishable by a fine of up to $2,000 and up to 180 days in jail as well as a permanent criminal record, which carries steep collateral consequences.
Earlier this month, the committee held a hearing on the legislation and heard testimony about the long-term impacts of having a low-level cannabis conviction on a person's record and how removing criminal penalties for possession can free up law enforcement resources so that officers can tackle more serious crimes.
Advocates are hopeful that the full House will embrace the modest reform measure, even as the legislature contemplates other cannabis policies such as expanding the state's limited medical marijuana program.
#HB63 passes 5-2! Take action to make sure your legislator signs onto this important information.https://t.co/tbOTeNf3oY https://t.co/tbOTeNf3oY

— Texas NORML (@TexasNORML) March 25, 2019
"We are very optimistic about the chances of HB 63 passing on the floor of the Texas House," Heather Fazio, director of Texans for Responsible Marijuana Policy, told Marijuana Moment. "Overall, lawmakers on both sides of the aisle agree that we shouldn't be wasting valuable criminal justice resources arresting and prosecuting people for small amounts of marijuana. Texas is ready."
While medical cannabis expansion, to say nothing of adult-use legalization, remains a dubious prospect in the conservative stronghold, removing the threat of jail time for possession has gained popularity among Texas Republicans. Delegates for the Republican Party of Texas adopted a platform plank last year that endorses marijuana decriminalization, for example.
"We support a change in the law to make it a civil, and not a criminal, offense for legal adults only to possess one ounce or less of marijuana for personal use, punishable by a fine of up to $100, but without jail time," the plank states.
What's more, the policy has even received a tentative green light from Gov. Greg Abbott (R), who has said he is open to legislation that would reduce penalties for simple possession.
During a gubernatorial debate last year, Abbot said he doesn't want to see "jails stockpiled with people who have possession of small amounts of marijuana" and floated the idea of reducing the penalty for marijuana possession from a class B to a class C misdemeanor.
According to Texans for Responsible Marijuana Policy, the legislation currently has 32 authors or co-authors.
Connecticut Lawmakers Approve Marijuana Legalization Bill In Key Committee
Photo courtesy of Philip Steffan.
Connecticut Lawmakers Approve Marijuana Legalization Bill In Key Committee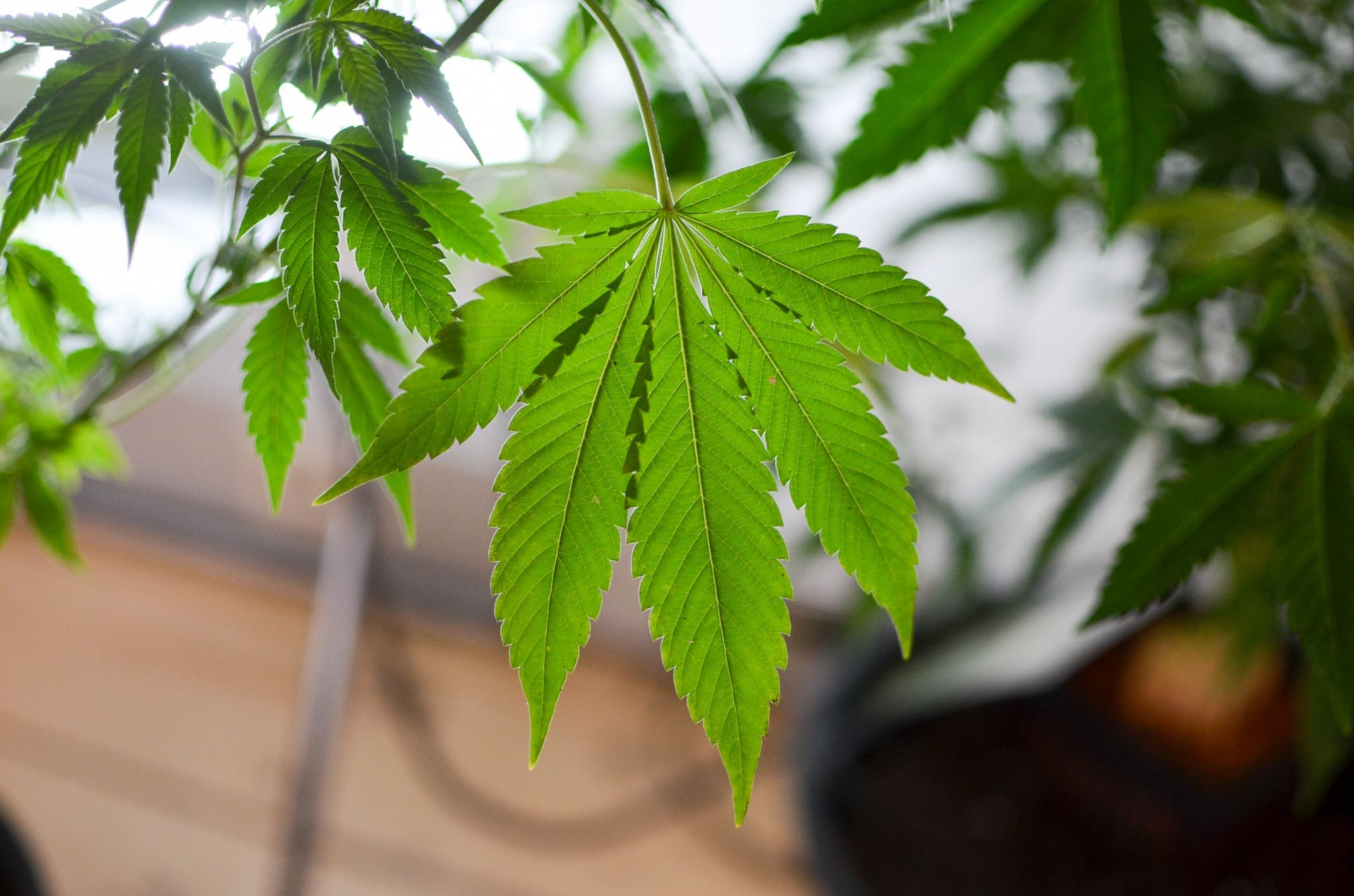 A key committee in the Connecticut legislature approved a bill to legalize marijuana on Monday.
The General Law Committee, which is one of two panels that heard testimony about legalization legislation last week, voted 10 to 8 to advance the bill.
Beyond legalizing cannabis for adult use, the legislation also includes a number of social equity provisions aimed at encouraging participation in the legal industry by individuals from communities that have been disproportionately impacted by the drug war. A governor-appointed commission would be charged with giving such individuals advance time to apply for a marijuana business license and promote diversity in hiring.
"At the end of the day, if we're moving, it's not about revenue. It's about equity," Rep. Juan Candelaria (D) said at the meeting. "It's about ensuring that these communities that have been impacted, that we say we're not going to stay idle anymore."
The commission would also be required to study the potential impacts of allowing cannabis microbusinesses and a home cultivation option, which are not currently included in the bill. Delivery would be permitted, however.
While advocates generally support the bill, there are some outstanding concerns about the lack of a home grow option. The lack of specific licenses for delivery services and on-site consumption facilities is another sticking point.
"Marijuana prohibition was borne of misinformation and racism and it continues to be enforced unequally to this day," Karen O'Keefe, director of state policies at the Marijuana Policy Project, said at last week's hearing.
It's not yet clear whether the legislature will ultimately pass this proposal or a separate bill in the Senate, but if either does end up on the desk of Gov. Ned Lamont (D), he's expected to sign. The governor called legalization one of his "priorities" last year and also discussed the issue during a budget speech last month.
The legislature's Judiciary Committee is expected to vote on legalization legislation on Thursday.
A separate bill to revise the state's medical cannabis program by adding opioid use disorder to the list of qualifying conditions and eliminating a registration certification fee for patients and caregivers was also approved by the General Law Committee on Monday.
Connecticut Lawmakers Hold Two Simultaneous Hearings On Marijuana Legalization Bills
This story was updated to note the committee's vote tally.
Photo courtesy of Philip Steffan.