Hawaii Psychedelics Task Force Holds First Meeting As Experts Plan For Legalization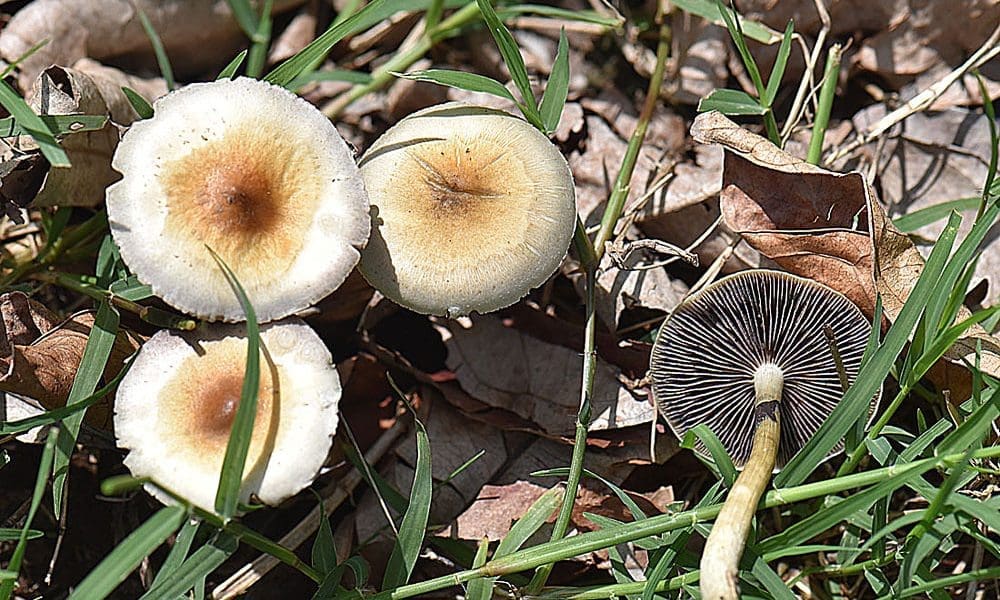 A Hawaii psychedelics task force that was recently established under the governor's office has held its first meeting as experts work to prepare the state to potentially allow regulated access to novel therapies like psilocybin and MDMA.
The Office of Wellness and Resilience said that the Breakthrough Therapies Task Force—comprised of lawmakers, health professionals, law enforcement and drug policy reform advocates—met on Tuesday to "assist the state in expanding therapeutic access" to psychedelics that are pending approval by the federal Food and Drug Administration (FDA).
Legislators have advanced bills and resolutions to encourage investigations into psychedelic therapy in recent sessions, but the legislation was not ultimately enacted. Nonetheless, the Office of Wellness and Resilience said last month that it was moving ahead and establishing the task force anyway, with plans to hold listening sessions as they create a final report with findings and recommendations that is expected to be completed by the year's end.
"We are now on the precipice of an exciting movement in health care and consciousness," Sean Munnelly, a member of the task force who also works at the U.S. Department of Veterans Affairs (VA), said in a press release. "The FDA designation of MDMA and psilocybin as breakthrough therapies ushers in a potentially paradigm-shifting moment. For this to be done safely, it is crucial to create a multidisciplinary task force of experts. These individuals will be responsible for creating guidelines for safe and responsible practices here in Hawai'i."
The 11-member task force will also be studying the experiences of Oregon and Colorado, which have already enacted laws creating regulatory pathways for certain psychedelics.
The Hawaii office said that the laws in those states policies are "rooted in the growing body of research that is establishing psychedelics as the most promising new frontier in psychiatric care since the advent of selective serotonin reuptake inhibitors (SSRIs)."
Some of the issues that the group will consider include supply and access to psychedelics, affordability, licensing guides and integration coaches and administrative resources.
"In line with Hawai'i's commitment to wellness, resilience and mental health care, the Breakthrough Therapies Task Force underscores the state's dedication to exploring effective and innovative approaches to mental health treatment," the office said. "By embracing the potential of breakthrough therapies and creating a regulated psychedelic therapy program, Hawai'i aims to provide its residents with comprehensive, compassionate and effective therapeutic care options."
Sens. Joy San Buenaventura (D) and Chris Lee (D) are among the members of the task force. The senators have previously championed marijuana and psychedelics reform legislation that has advanced through the Senate but were not ultimately enacted.
Here's the full list of psychedelics task force members:
Lorrin Kim, Department of Health
Tia L. R. Hartsock, Office of Wellness and Resilience
Sen. Joy San Buenaventura
Sen. Chris Lee
Melanie Martin, Department of Public Safety
Dr. Sean Munnelly, VA
Oriana Filiaci, Hawai'i Pacific Health
Ashley Lukens, Clarity Project
Kristina Rodriguez, Krysalis Lifestyle Medicine
Heather Lusk, Hawai'i Health and Harm Reduction Center
Nikos Leverenz, Drug Policy Forum of Hawai'i and Hawai'i Health and Harm Reduction Center
As lawmakers were considering psychedelics task force resolutions in March, the Hawaii Department of Health (DOH) testified in committee that it felt that it may make more sense to move ahead with legalizing psilocybin and MDMA given the likelihood that FDA would be approving them imminently.
Descheduling would allow medical professionals to "more openly discuss their experiences" in their practices, and "the market will respond," the DOH official said.
Meanwhile, a Hawaii Senate-passed bill to legalize marijuana has stalled out in the House for the year—but advocates are shifting focus to 2024, hoping to enact the reform in the second half of the two-year legislative session.
The state attorney general said in April that her office will no longer oppose cannabis legalization—and, in fact, it will work with lawmakers and stakeholders to proactively help advance the reform next year.
Advocates struggled under former Democratic governor, Dave Ige, who has resisted legalization, in part because he said he was reluctant to pass something that conflicts with federal law. That's despite the fact that Hawaii has a medical marijuana system that allows people to grow and sell cannabis in contravention of broad federal prohibition.
But now that Gov. Josh Green (D) has been sworn in, activists are feeling emboldened. He said in November that he'd sign a bill to legalize cannabis for adults and already has ideas about how tax revenue from marijuana sales could be utilized.
California Attorney General Calls For 'Lowering Taxes' On Marijuana To Combat The Illicit Market
Photo courtesy of Dick Culbert.