Georgia House And Senate Pass Differing Medical Marijuana Bills To Jumpstart Stalled Program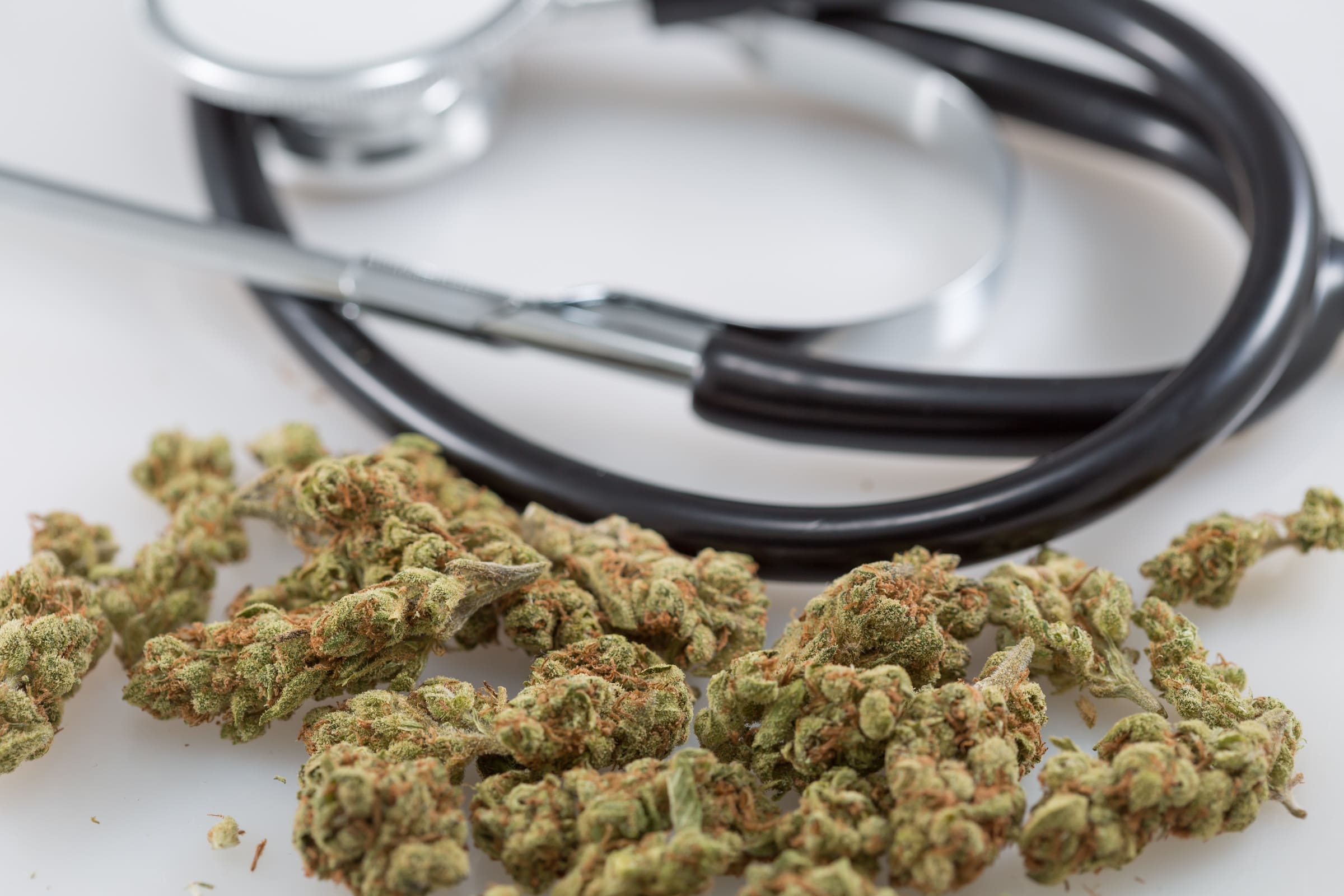 "Over the last 10 years, we have realized that there are constituents in just about every one of your districts that need this."
By Ross Williams, Georgia Recorder
Some long-awaited relief through cannabis oil could be in sight for some Georgians with serious health conditions.
State House lawmakers approved a do-over of the state's medical marijuana program, which has been stalled in court. The measure passed 169-5 Tuesday, and a separate medical marijuana measure passed the Senate unanimously.
"I wish I could say we're in a good spot, but we're not," said Glennville Republican Rep. Bill Werkheiser, the bill's sponsor. "We've had patients now numbered 20,000—20,000families waiting for us to do something. If we do nothing, we're in a bad position. If we do something, it's not so great either, but I think we've got something that will move the process forward."
If the bill passes the Senate and receives Republican Gov. Brian Kemp's signature, the state will be required to obtain low-THC cannabis oil "from any available legal source" by August 1 and begin providing it to patients now on the state registry by August 15.
The state will also cancel the previous application process and begin anew, choosing another six providers. Companies that applied last time can apply again and will not have to pay the application fee.
"We've literally created a time machine," Werkheiser said.
The legislature initially passed a law to provide low-THC cannabis oil to patients who suffer from a list of specific conditions in 2015 and six companies were approved to produce the substance, but companies that applied but were not approved have challenged the decision leaving Georgians unable to legally obtain the potentially life-changing medicine.
Hartwell Republican Rep. Alan Powell called the former process "disgraceful" and implied the fix was in for the selected companies. Powell, who filed his own legislation that would have granted licenses to all of the protesting companies, said the new bill will ensure transparency and deliver the medicine to the people who need it.
"By all means, vote for this, let's get it on across," he said. "We've got a little bit of time because we're going to have to deal with that crowd across the hall, and if they can foul up something, they're going to do their best to do it. So maybe if we get it on over there, we can get it moving."
The Senate unanimously approved its own medical marijuana legislation, Senate Bill 609, which takes a different approach, requiring the medical cannabis commission to issue its initial licenses by May 31. Sponsors of the bill say it will speed up the slow process.
Tuesday was the last day in the 2022 legislative session for a bill to move from one chamber to another for it to have a clear path to passage this year, which Werkheiser's bill now has.
Acworth Republican state Rep. Ed Setzler voted for the bill, praising it for sticking to the strict limits lawmakers initially approved, but he warned his colleagues that it could open the door for a push for recreational marijuana.
"There's a movement behind the scenes, and it's very soon going to be out in the open, that's going to be monetizing this process to push for full-on what you would call medical/recreational marijuana and making Georgia a recreational state," he said. "That's coming. The money behind this, that's protecting these [requests for proposals], is driving this, it's a nationwide movement, it is coming to Georgia. And they see this process as just a step in that direction."
Douglasville Republican Rep. Micah Gravley said that should not be a concern.
"We have not become a recreational state, we have not implemented medical smoking or anything like that," he said. "Matter of fact, we have a very strict law, you can't even advertise with the color green in our law. There are no edibles in our law. You can't even have a standalone education center in our laws for our patients seeking this, who has been recommended by their physician, who's wanting education on this particular subject, you can't even have a standalone education center."
"Over the last 10 years, we have realized that there are constituents in just about every one of your districts that need this," he added. "Yes, it did start out with some children and their parents that came to the balcony, that came to the rotunda, but friends, I will tell you, this affects young and old. Look at the diagnoses that we have in our law. Children don't get Parkinson's disease. How many people suffer from MS? Tourette's? Sickle cell anemia? Ulcerative colitis? There's a lot of people in this state that will benefit."
This story was first published by Georgia Recorder.
Rhode Island Senate Committee Discusses Marijuana Legalization Bill, With Advocates Urging Equity Revision