Full-Page Washington Post Ad Calls For Marijuana Prisoner's Freedom While Celebs Make Money In Industry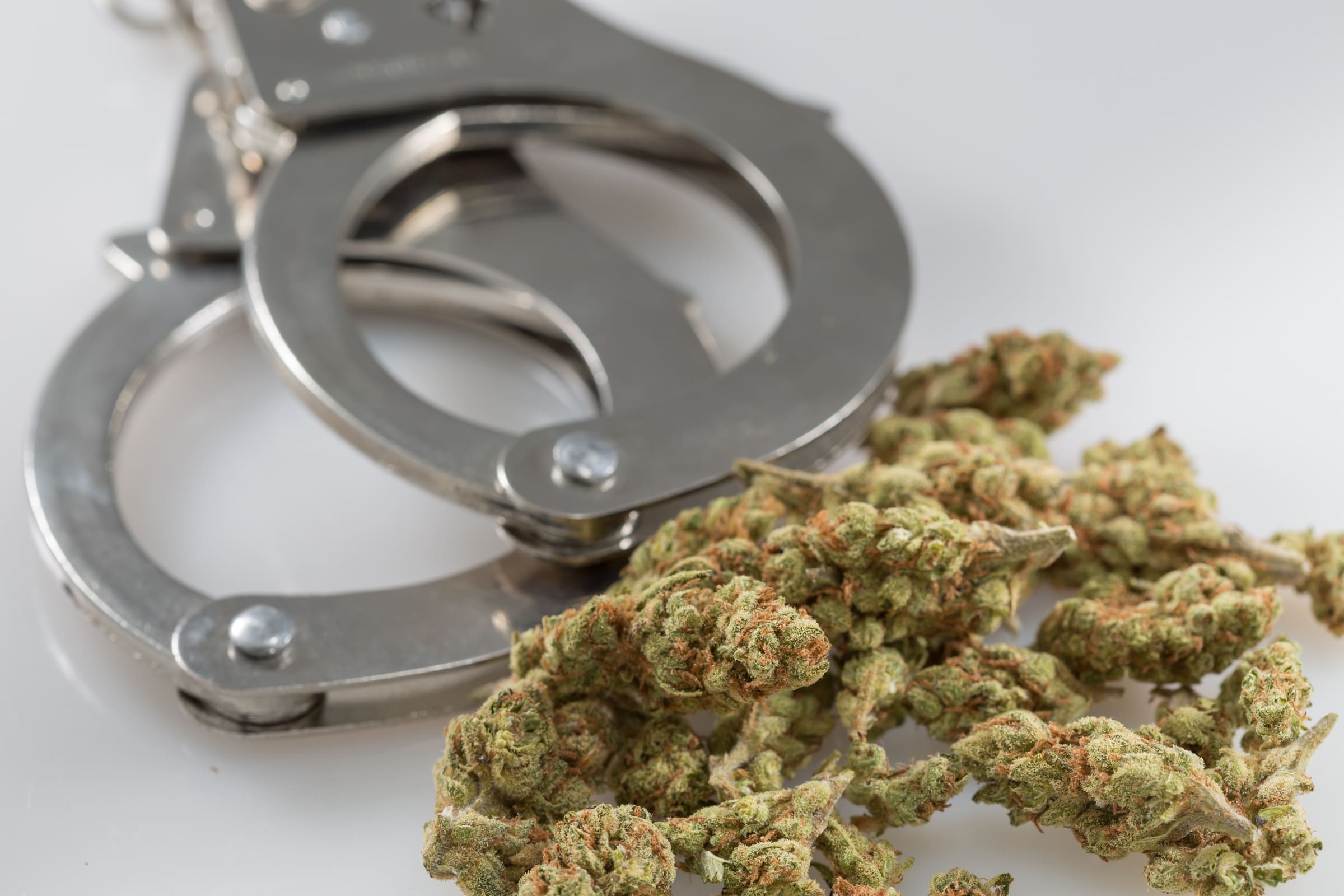 Supporters of a 26-year-old man who is currently incarcerated while awaiting sentencing for a federal marijuana charge took out a full-page ad in The Washington Post on Thursday, blasting the hypocrisy of his imprisonment while celebrities like Beyonce, Jay Z, Seth Rogen and Willie Nelson stand to profit off the legal cannabis industry.
Jonathan Wall faces up to 15 years in prison on charges that he and other conspired to traffic marijuana from California to Maryland over two years. His family says this is a flagrant miscarriage of justice that highlights the need for relief for Wall and for broader federal marijuana reform.
The ad has the headline, "Who will be the last person incarcerated for marijuana in the United States?"
"Cannabis corporations are in Maryland and 26 other states making billions in revenue growing, manufacturing and distributing pot," it says. "Cannabis conglomerates wonderfully engaged in branding, licensing , product innovation, research and development."
Click to access washington-post-marijuana-ad.pdf
It notes that, just miles away from where Wall is being held, consumers can buy marijuana from major marijuana businesses like Curaleaf or Acreage Holdings, which counts former GOP House Speaker John Boehner (R-OH) among its board members.
"But then you—along with the likes of Jay Z, Seth Rogen, and Willie Nelson—would be in violation of U.S. federal law and subject to incarceration," the ad says. "26-year-old Jonathan Wall faces life in prison while Beyonce says that she's starting a cannabis farm. This is not the way the law is supposed to work."
"President Biden recently gave a speech about how 20 years in Afghanistan was too long and that our continued involvement there was a mistake. Well, what about more than 50 years of proven failure, 50 years of gross economic waste, 50 years of caging our own citizens, 50 years of asset forfeiture abuse, 50 years of enforcement disparity and evisceration of the constitutional rights of people of color. In a country where you can guy an assault rifle and fifth of whiskey, federal prohibition of cannabis has never been about more than fear, bias, race, stigmatization and control."
This isn't the first time that the Biden administration has faced demands to provide relief for people criminalized over marijuana.
Congressional lawmakers have also recently pushed President Joe Biden to grant clemency to nearly 20,000 people in the federal prison system—including those with drug convictions.
A group of more than 150 celebrities, athletes, politicians, law enforcement professionals and academics separately signed a letter that was delivered to Biden, asking him to issue a "full, complete and unconditional pardon" to all people with non-violent federal marijuana convictions.
While advocates are looking for more, the Biden administration is asking a fraction of people with drug convictions who were placed on home confinement amid the coronavirus pandemic to apply for the relief.
"It is time for our government to admit that it has made a mistake," the new ad says.
Mississippi Lawmakers Reach Deal On Medical Marijuana Legalization, Plan To Request Special Session