Frequent Marijuana Consumers Are Actually More Physically Active Than Non-Users, Study Finds, Smashing Stereotypes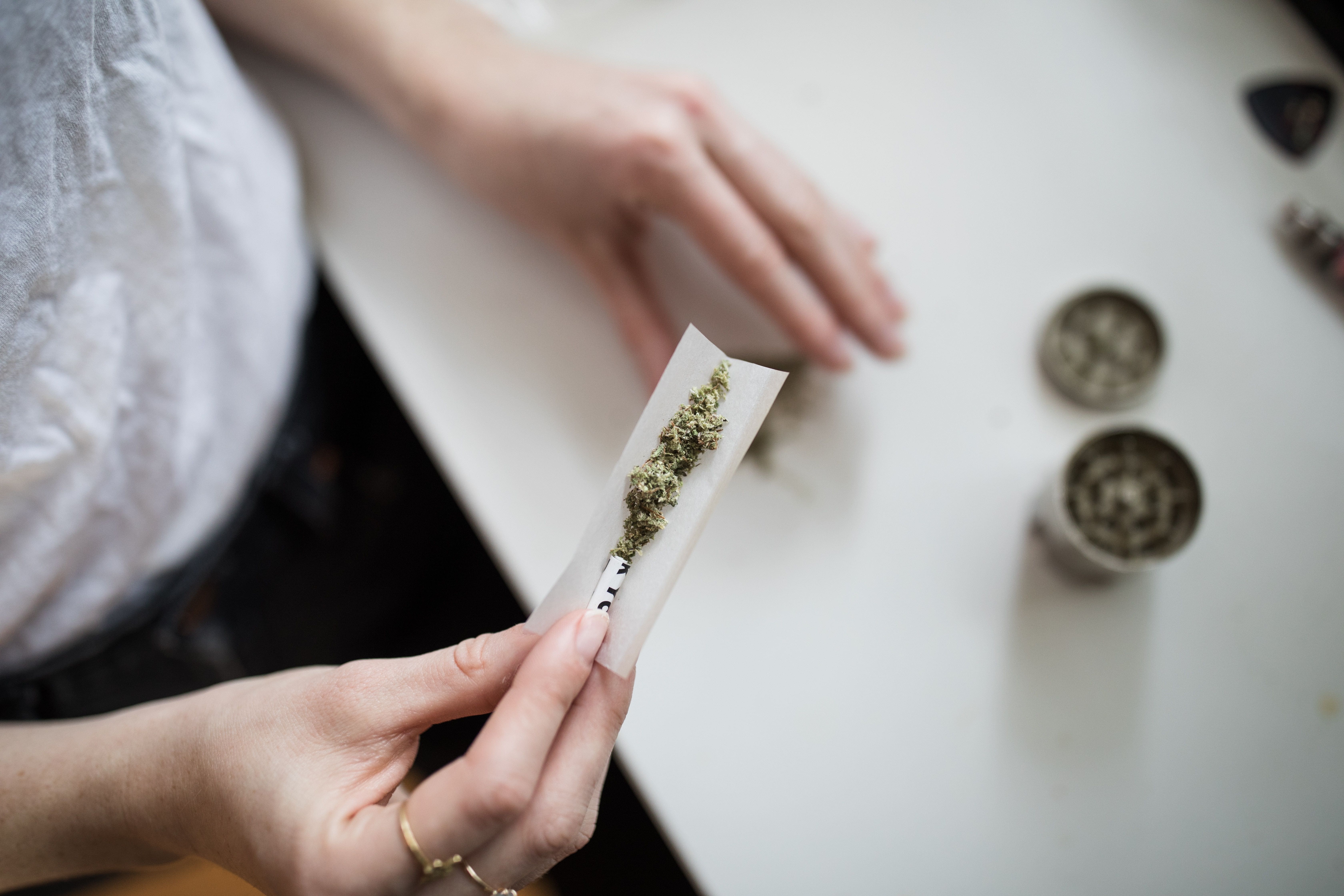 In a stereotype-busting new study, researchers found that frequent marijuana consumers are actually more likely to be physically active compared to their non-using counterparts.
For decades, anti-cannabis propaganda has cast marijuana consumers as unmotivated couch potatoes. This government-funded ad is a perfect example:
But a study published in the Harm Reduction Journal on Thursday found the opposite to be true. A nationally representative analysis of accelerometer-measured sedentary behavior showed that people who frequently use marijuana—particularly those aged 40 and older—spend more time engaging in physical activity than non-users do.
"Our findings do not support the mainstream perception of cannabis users as living sedentary lifestyles," the researchers concluded.
In general, they found that "there's no significant differences between non-current cannabis users and light, moderate, or frequent cannabis users in minutes per day spent in [sedentary behavior]." The difference came down to the average minutes that each group spent in physical activity.
"After controlling for all covariates, frequent cannabis users engaged in significantly greater amounts of light [physical activity] and [moderate-to-vigorous physical activity] compared to non-current users," the study states. "In the unadjusted model, moderate cannabis use predicted more minutes spent in [moderate-to-vigorous physical activity] compared to non-current use, but this association was not significant upon controlling for all covariates. Light cannabis users did not significantly differ from non-current users in time engaged in [physical activity."
"The results suggest that frequent cannabis users engaged in more [physical activity] than non-current users, but spent similar amounts of time in [sedentary behavior]," the researchers said.
While the study indicated that light marijuana use is not associated with a statistically significant difference in time being physically active, those who infrequently use cannabis were more likely to self-report more moderate physical activity compared to non-users.
"In a national, population-based US sample, current cannabis use was significantly associated with accelerometer-measured [physical activity], such that frequent cannabis users engaged in greater minutes of light PA and [moderate-to-vigorous physical activity] compared to non-current users."
The researchers also looked at the relationship between marijuana use, activity and age, finding that people over 40 who consumed cannabis moderately spent an average of 16 more minutes engaged in moderate physical activity each day than non-users.
To explain that trend, the study suggests that cannabis "is being used for exercise-induced pain recovery, since [physical activity] brings about pain and muscle soreness, and a decreased pain threshold and muscle hypersensitivity have been documented with increasing age."
These findings "add to the cannabis and physical behavior literature by incorporating objective accelerometer measures," the researchers concluded. "Further understanding of the association between cannabis use and health behaviors is essential to fully addressing the public health concerns associated with cannabis use."
Minnesota Marijuana Legalization Bill Clears Another House Committee, For A Total Of Ten So Far
Surgeon General Says Stop Locking People Up For Marijuana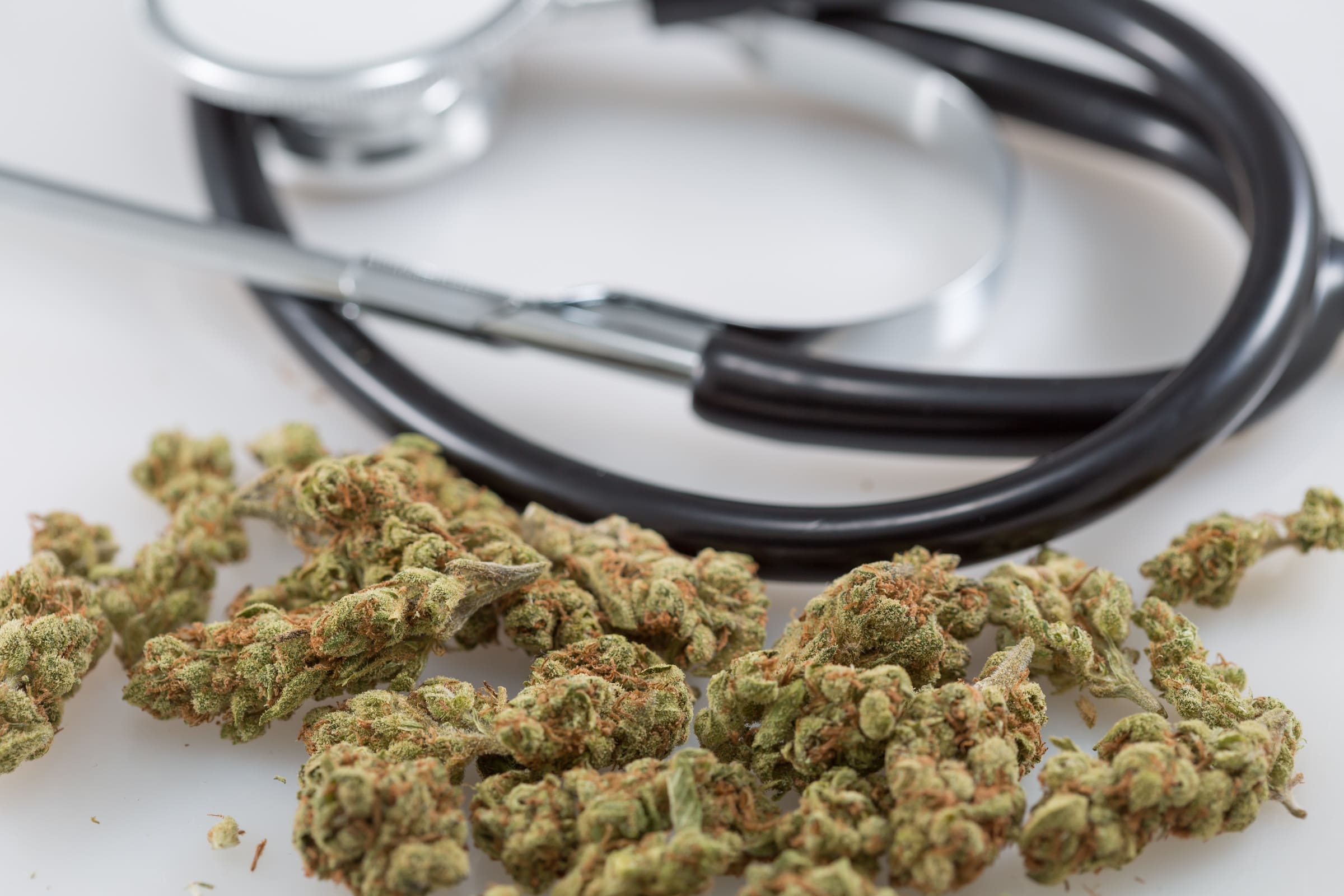 The nation's top doctor said on Sunday that it's time to stop incarcerating people for marijuana use.
"When it comes to decriminalization, I don't think that there is value to individuals or to society to lock people up for marijuana use," Surgeon General Vivek Murthy said in a CNN appearance. "I don't think that serves anybody well."
Murthy was answering a question about a new draft federal marijuana legalization bill that was circulated last week by Senate Majority Leader Chuck Schumer (D-NY) and other top senators.
While the surgeon general stopped short of endorsing full-scale commercial cannabis legalization, his comments do indicate support for an approach that would at least decriminalize low-level possession.
President Joe Biden, who opposes broad legalization, campaigned on a platform of incremental decriminalization and expunging past records, but has taken no steps to follow through on those promises since taking office.
"When it comes to marijuana, I think we have to let science guide us," Murthy said in the CNN interview. "And we know that the science tells us that there are some benefits to marijuana from a medical perspective but there are also some harms that we have to consider—and we have to put those together as we think about the right policy."
US Surgeon General Dr. Vivek Murthy says he doesn't think "that there is value to individuals or to society to lock people up for marijuana use" but emphasizes the need to "let science guide our process and policymaking" #CNNSOTU pic.twitter.com/g3gNEDEcQ8

— CNN Politics (@CNNPolitics) July 18, 2021
Murthy, who previously served as surgeon general under the Obama administration, said he is concerned about the effort to change cannabis laws getting ahead of the science.
"In terms of our approach to marijuana, I worry when we don't let science guide our process and policymaking," he said in the latest comments. "And as surgeon general that's my role, is to work with policymakers who work with members in the community and the general public to help people understand what science tells us and where you gaps, to help fill those gaps with research and with honest inquiry."
Previously, in 2015, Murthy said there is "preliminary data showing that for certain medical conditions and symptoms, that marijuana can be helpful."
But in 2018, the doctor said he is "concerned about how rapidly states have been legalizing marijuana" because there are a "lot of unknowns" about its effects.
Top Maryland Lawmaker Pledges To Put Marijuana Legalization On 2022 Ballot
Testing People For Marijuana Impairment Based On THC Levels Is 'Not Reliable,' Federally Funded Study Finds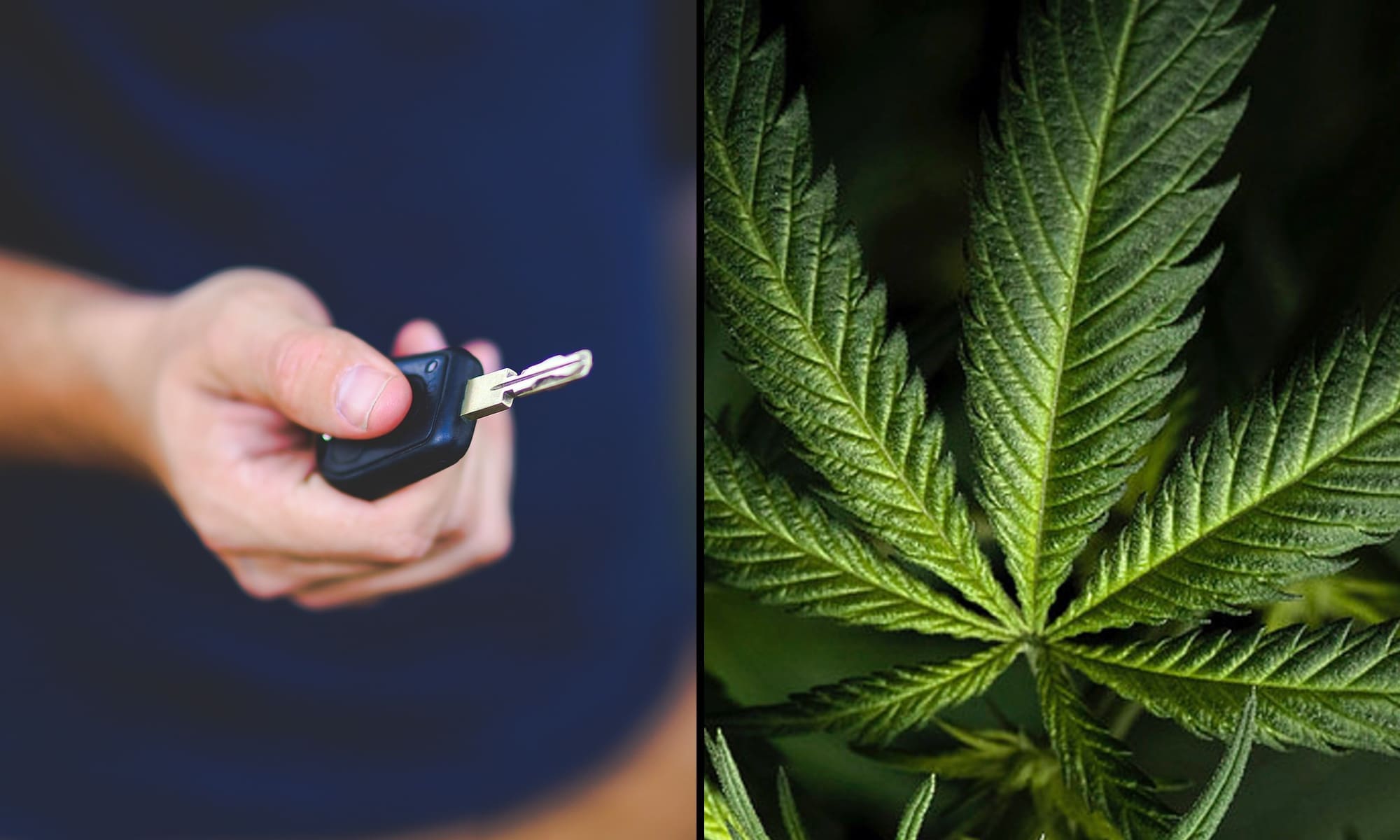 The amount of THC in a person's system after consuming marijuana is not an accurate predictor of impairment, a federally funded study has determined.
The research, backed by a grant from the National Institute of Justice (NIJ), involved 20 people who either ate or vaporized cannabis with varying levels of THC. They were then tested with basic field sobriety and cognitive tests.
While the groups that received doses higher than 5mg of THC were all "negatively impacted" and experienced observable psychomotor impairment, the RTI International researchers found that "THC levels in biofluids were not reliable indicators of marijuana intoxication for their study participants."
Researchers investigated how marijuana affects skills required for safe driving and found that biofluid levels of THC did not correlate with field sobriety test performance or marijuana intoxication, regardless of how the cannabis was ingested. Read more: https://t.co/Aqkfvplv9P pic.twitter.com/1mWehGKCHQ

— Natl Inst of Justice (@OJPNIJ) June 3, 2021
"Researchers investigated how marijuana affects skills required for safe driving and found that biofluid levels of THC did not correlate with field sobriety test performance or marijuana intoxication, regardless of how the cannabis was ingested."
That raises questions about "per se" laws that are in place in several states, barring people from driving if they have more than a certain amount of THC in their blood.
"These important findings come as no surprise," NORML Deputy Director Paul Armentano said. "Despite a handful of states imposing per se THC thresholds as part of their traffic safety laws, there exists no science demonstrating that these arbitrary limits are reliable predictors of either recent cannabis exposure or impairment."
The study, which was published last year and promoted by NIJ in a tweet on Thursday, also found that various tests, including standing on one leg, balancing and walking and turning, "were not sensitive to cannabis intoxication for any of the study participants."
Throughout the tests, participants' blood, urine and oral fluid were collected and then sent to forensic laboratories.
"Results from the toxicology tests showed that the levels of all three targeted cannabis components (THC, cannabidiol, and cannabinol) in blood, urine, and oral fluid did not correlate with cognitive or psychomotor impairment measures for oral or vaporized cannabis administration," NIJ said.
"Many of their study participants had significantly decreased cognitive and psychomotor functioning even when their blood, urine, and oral fluid contained low levels of THC," the federal agency continued. "The researchers also observed that standardized field sobriety tests commonly used to detect driving under the influence of drugs or alcohol were not effective in detecting marijuana intoxication."
In other words, THC does lead to impairment—but the concentration of that compound in bodily fluids does not accurately correlate with the extent to which a person is impaired. And in low doses, it seems some people are not negatively impacted, at least with respect to the standard tests that the researchers utilized.
Late last year, a different study published in the Journal of the American Medical Association found that low levels of CBD do not appear to have a significant impact on driving, and low-level THC consumption has an impact that is "modest in magnitude and similar to that seen in drivers with a 0.05%" blood alcohol concentration.
A a congressional research body also released a report in 2019 that found that evidence about cannabis's ability to impair driving is currently inconclusive.
Researchers have found on several occasions that traffic fatalities do not increase after a state legalizes marijuana.
Of course, that doesn't change the fact that both opponents and supporters of legalization generally caution against driving under the influence.
Mississippi Lawmakers Hold Medical Marijuana Hearing After Court Overturns Voter-Approved Law
Youth Marijuana Use Remained Stable After States Started Enacting Legalization, Federal Report Finds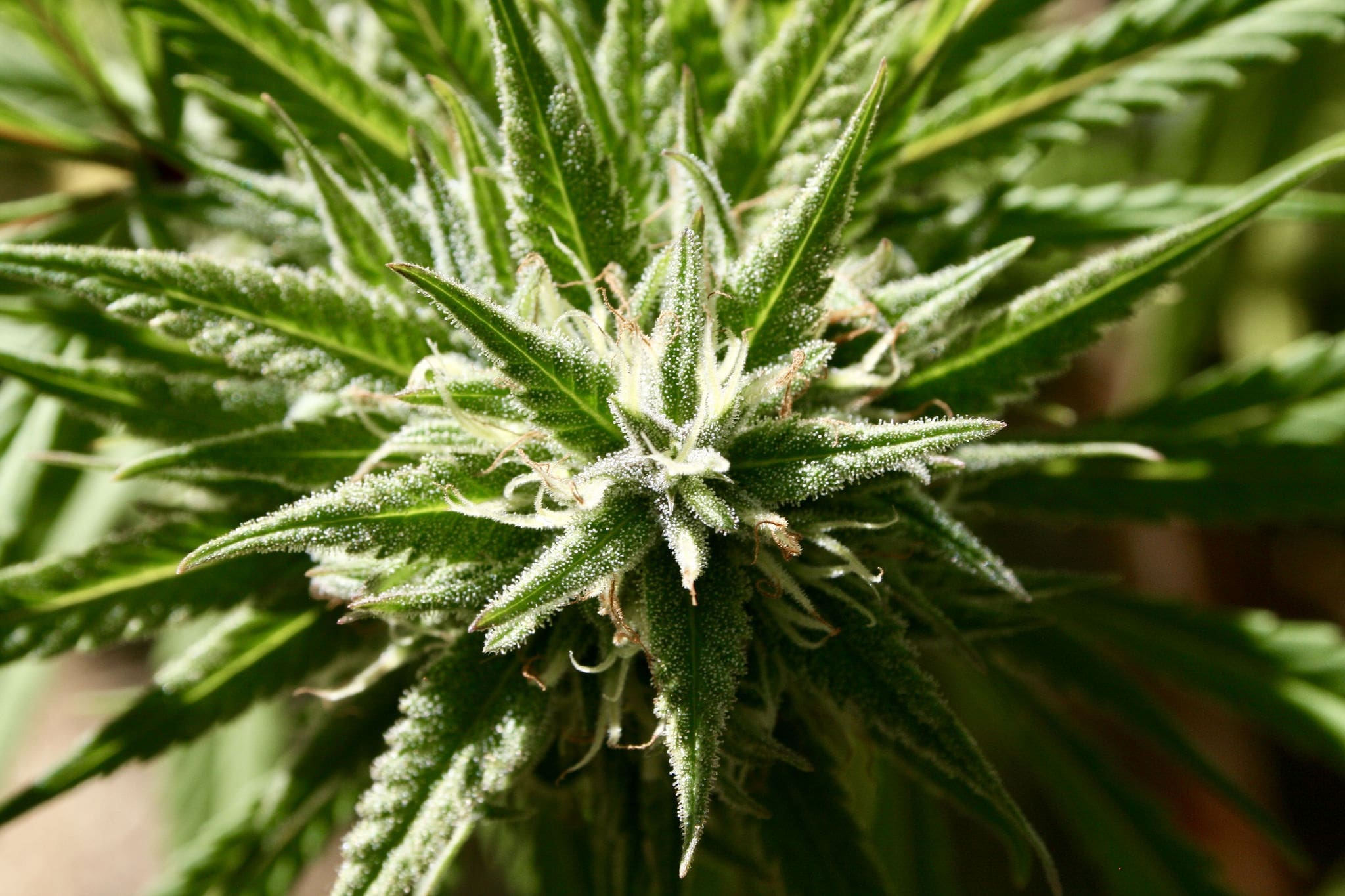 A new federal report is again challenging the prohibitionist narrative that state-level marijuana legalization leads to increased youth use.
This time, the U.S. Department of Education's National Center for Education Statistics (NCES) analyzed youth surveys of high school students from 2009 to 2019, concluding that there's been "no measurable difference" in the percentage of those in grades 9-12 who reported consuming cannabis at least once in the past 30 days.
The report, which relies on data from the Youth Risk Behavior Surveillance System, also found that access remained stable during that time period, with no statistically significant changes in the percentage of youth who say they've been offered, sold or gifted illegal drugs on school grounds in the previous 30 days.
What makes the report notable is the timeline.
Cannabis reform opponents frequently argue that enacting adult-use legalization in states spur more underage people to use marijuana. There were no recreational markets in 2009, and that year, 21 percent of high school students reported past 30-day use. The first legal sales launched in Colorado in 2014—and five years after that, 22 percent of teens said they'd recently used marijuana.
The highest percentage of reported past 30-day use in this analysis actually occurred in 2011—again, before any states had legalized for adult use.
Further, there were "no measurable difference between 2009 and 2019 in the percentage of students who reported that illegal drugs were made available to them on school property," NCES said.
Advocates have routinely pushed back against the prohibitionist argument about the relationship between state-level reform efforts and youth consumption. They maintain that establishing a regulated market, with age limits and ID requirements, allows adults to access products while creating additional barriers for underage people.
And that point has been supported by numerous studies and reports on the issue, including an earlier analysis of the same survey that was conducted by the Centers for Disease Control and Prevention. The agency found that marijuana consumption among high school students declined during the peak years of state-legal recreational cannabis legalization.
There was "no change" in the rate of current cannabis use among high school students from 2009-2019, the survey found. When analyzed using a quadratic change model, however, lifetime marijuana consumption decreased during that period.
A federally funded Monitoring the Future report released late last year found that cannabis consumption among adolescents "did not significantly change in any of the three grades for lifetime use, past 12-month use, past 30-day use, and daily use from 2019-2020."
Another study released by Colorado officials last year showed that youth cannabis consumption in the state "has not significantly changed since legalization" in 2012, though methods of consumption are diversifying.
An official with the White House Office of National Drug Control Policy's National Marijuana Initiative went even further last year, admitting that, for reasons that are unclear, youth consumption of cannabis "is going down" in Colorado and other legalized states and that it's "a good thing" even if "we don't understand why."
Past studies looking at teen use rates after legalization have found declines in consumption or a similar lack of evidence indicating there's been an increase.
In 2019, for example, a study took data from Washington State and determined that declining youth marijuana consumption could be explained by replacing the illicit market with regulations or the "loss of novelty appeal among youths." Another study from last year showed declining youth cannabis consumption in legalized states but didn't suggest possible explanations.
Atheists Are Much More Likely To Back Marijuana Legalization Than Christians Are, New Poll Finds
Photo courtesy of Brian Shamblen.