Florida Campaign To Legalize Medical Marijuana Home Cultivation Hopes To Gather A Million Signatures At Dispensaries By January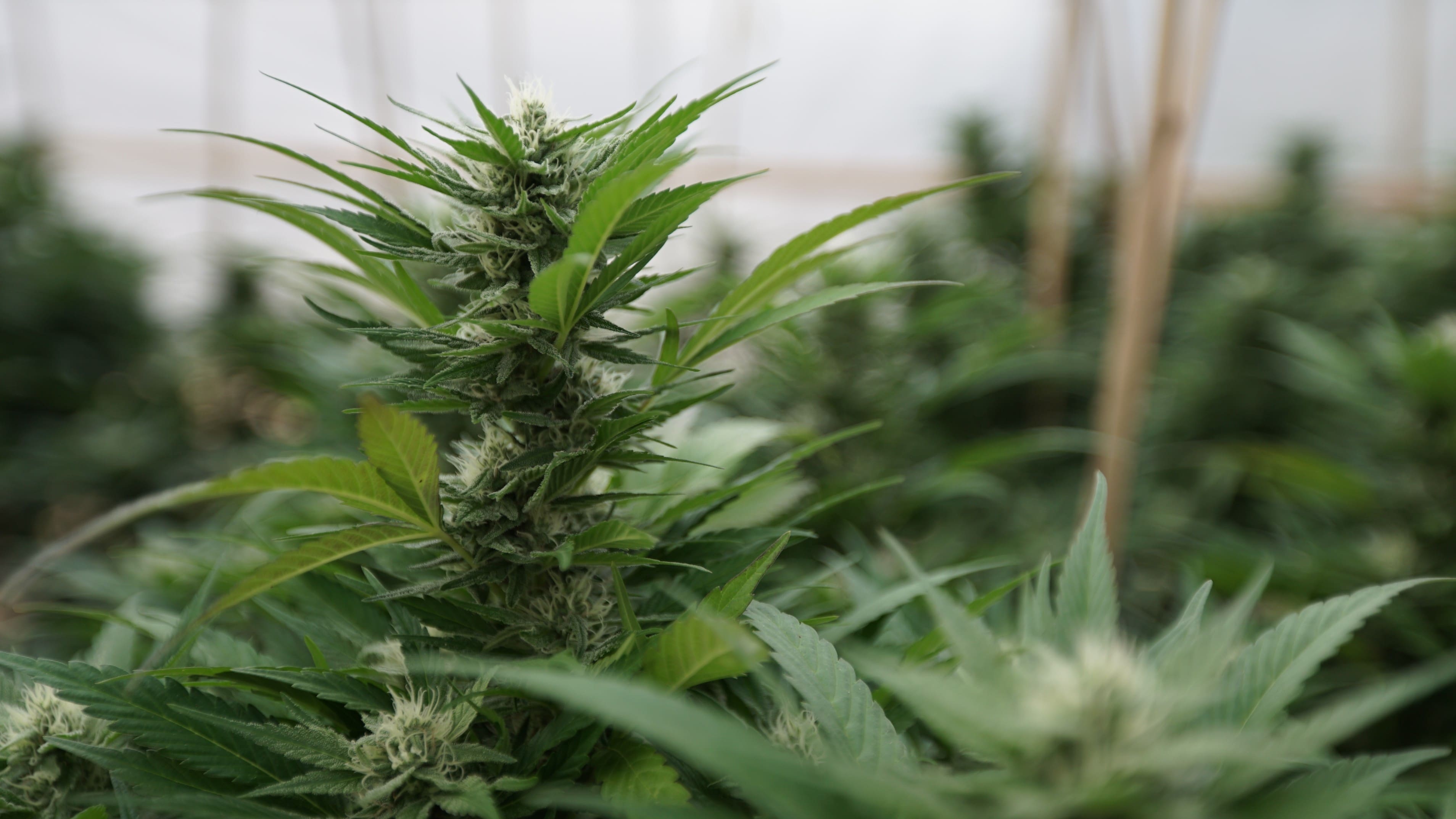 Amid a push to legalize adult-use cannabis in Florida through a ballot measure next year, activists in the state are working to qualify a separate initiative that would finally give medical marijuana patients and their caretakers the ability to grow the plant at home.
Signature gathering kicked off last month and is now underway, with petitions available both online and at a number of medical marijuana dispensaries and clinics across the state.
"We have petitions in each of the dispensary locations," Josephine Krehl, who handles physician and community relations for The Flowery dispensaries, told Marijuana Moment on a phone call from outside the company's Clearwater location—one of five facilities across the state. "I literally just left the dispensary, and I've got a big old stack of completed petitions."
In addition to retailers, a number of referring clinicians have also begun hosting the signature-gathering petitions. Dozens more dispensaries are set to make the petitions available later this month.
"Yes, we will be carrying the petitions in our stores," said Sam Schwartz, vice president of public affairs and corporate impact at Parallel, a multistate company that operates 45 dispensaries in Florida under the Surterra Wellness brand. "We are currently working through the legal and regulatory requirements for gathering signatures and hope to have that finalized in the next couple of weeks."
Advocates announced the homegrow measure more than a year ago, explaining that it was intended to "run parallel" to an industry-backed initiative to legalize marijuana for adults. Home cultivation would remain illegal under that proposal.
The separate homegrow initiative would apply only to those enrolled in the state's medical marijuana program. It would allow patients or caretakers 21 and older to plant, tend and harvest cannabis for medical use. Cultivation would need to take place in the grower's home and be "conducted in an enclosed lockable area where marijuana is not visible to nor accessible by the public."
Now organizers are preparing to turn in their first batch of voter signatures to state officials.
"Volunteers have been picking up signatures to turn in," said Moriah Barnhart of Wise and Free Florida, the organization behind the effort. She added that the campaign is waiting on its affidavit of undue burden to be approved, which would exempt the campaign from having to pay the state to verify collected signatures.
"By January, we hope to get a million signatures in," she said. "That's the big goal."
It will be a bit of a scramble to gather the more than 890,000 valid voter signatures needed to qualify the prospective ballot measure ahead of the state's deadline early next year. But Barnhart told Marijuana Moment in an interview last month that "if we have 200 locations statewide, getting 1,000 signatures a month, we'll have a million by the end of the year."
"Even though I know it's not exactly as cut and dry as it sounds, it keeps me going and it keeps me motivated," she said, adding that with adult-use legalization looming, the measure is intended "to make the medical program robust enough to withstand legalization."
Barnhart is a longtime advocate for cannabis reform in Florida. She's a founding member of the Florida chapter of Women Grow, co-founder of the nonprofit CannaMoms and co-founder and executive director of the advocacy group WISE Florida, which is affiliated with the Wise and Free Florida campaign. She said she believes patients and consumers broadly support the right to grow marijuana for personal use, but she doesn't expect lawmakers to adopt the change themselves.
"The home cultivation initiative is going to a voter petition because we saw that Tallahassee was least likely to move on this issue," Barnhart said. Lawmakers were more interested, she said, in passing a medical marijuana telehealth bill and other modifications to existing state law.
"The message that I keep trying to get across is 'everybody is necessary,'" she continued. "If you have a local dispensary or physician's office that's engaged in cannabis, ask them to carry it," she urged supporters. "It's a matter of just printing it out and putting it on your counter."
Those who download the petition online will need to print and submit a physical copy of the document.
Campaign organizers are relying on volunteers to keep costs down. Wise and Free Florida has so far collected only $4,010 in campaign contributions, according to the Florida Department of State's elections division.
Also vying for next year's ballot is a far better financed initiative campaign, that of Smart and Safe Florida. The measure would legalize and regulate cannabis for adults 21 and older, but it would not legalize home cultivation.
That ballot question is backed by Trulieve, estimated to be the country's second-largest multistate cannabis operator (MSO) with more than 180 dispensaries nationwide. Of those, 126 are in Florida.
Of the more than $39 million raised by the campaign so far, all but $124.58 comes from Trulieve.
Trulieve has indicated to Wise and Free Florida that the company would carry the homegrow petition in its dispensaries, Barnhart said. But it's not clear that's actually happening. The company did not reply to multiple messages sent to company executives and communications staff by Marijuana Moment over the past week.
More than a year ago, a Trulieve spokesperson told Marijuana Moment that the company was giving a "big thumbs up" to Barnhart's initiative and that it "liked the idea" of letting voters decide on a homegrow option.
"Yes, we will support it," Vancore said last August, though he noted at the time that the measure was still being drafted. "You can't commit to something sight unseen," he added. "But we liked the idea, and we want to support something like that as well."
According to state records, Trulieve has not yet made any financial contributions to the homegrow campaign. Vancore did not return a voicemail left Wednesday.
Barnhart said that Curaleaf—which operates in 19 states and bills itself as the world's largest cannabis company by revenue—is also hosting signature-gathering petitions in its stores, but a representative of the company said that wasn't entirely true.
"We do not currently carry the petition in our dispensaries," the company said in an email, "HOWEVER, people that canvas do go to our dispensaries and ask for signatures there."
Other dispensary operators, meanwhile, have been outspoken in their support of the proposal.
"Home grow is an important issue for us, and one we have been advocating for over the past year plus," Parallel's Schwartz said by email, pointing to a December 2022 op-ed in the Tallahassee Democrat by Surterra's chief operating officer, Lynnette French. In it, French notes the "restrictive nature" of the Trulieve's legalization ballot measure, writing that "it does not do nearly enough to expand the industry equitably."
"Many cannabis advocates, including myself and Surterra leadership," she wrote, "are shifting our energy to pushing for the right for Floridians to grow cannabis at home."
At The Flowery, it's not only patients and caretakers but also employees signing the petition, said Krehl.
"It's been wildly popular, not only with our patients but with our staff members, as well—because, well, many of us are patients!" she said. She estimated that in the past month, The Flowery has collected about 1,000 to 1,200 signatures across all of its locations.
Asked why a for-profit dispensary operator would support a measure allowing patients to grow their own marijuana at home, Krehl explained it as a matter of principle.
"I can tell you, undoubtedly, it's because The Flowery supports personal freedoms," she said, noting that "All the way up to the executive level, as soon as I proposed we do this, they jumped on board immediately."
Krehl said the biggest opponents of home cultivation have been law enforcement, anti-drug organizations and drug treatment centers. And like Barnhart, she also doubted lawmakers have an appetite for the change.
"Our lawmakers are not going to do this. If they were supportive, they'd have done did it—as we say in the South—a long time ago," she said. "If the people don't do this, it will not happen. I'm a very strong proponent of power to the people."
One recreational marijuana legalization bill introduced last year, SB 1576, did include home cultivation provisions, but the measure ultimately died in committee.
As for the Trulieve-backed legalization ballot push, state Attorney General Ashley Moody (R) is has tried to invalidate the proposal on the grounds it's misleading to voters. Moody made the same argument against a 2022 legalization measure, and the Supreme Court subsequently invalidated it.
Last month Moody said in a brief that the Trulieve initiative was crafted in a way "that entrenches the Sponsor's monopolistic stranglehold on the marijuana market to the detriment of Floridians," adding that it was a "reckless violation of federal law."
Advocates are now waiting to see if the Supreme Court schedules oral arguments in the dispute.
State officials have already affirmed that the campaign collected enough valid signatures to secure ballot placement. If approved, the measure would change the state Constitution to allow existing medical cannabis companies in the state like Trulieve to begin selling marijuana to all adults over 21. It contains a provision that would allow—but not require—lawmakers to take steps toward the approval of additional businesses. Home cultivation by consumers would not be allowed under the proposal as drafted.
Correction: Due to a miscommunication, an earlier version of this story mischaracterized Josephine Krehl's work at The Flowery. She is a licensed mental health therapist who handles physician and community relations for the company.
Justice Department Begins Issuing Marijuana Pardon Certificates Under Biden Order
Photo courtesy of Chris Wallis // Side Pocket Images.