Feds To Spend $1.5 Million On Research Into Marijuana's Lesser Known Components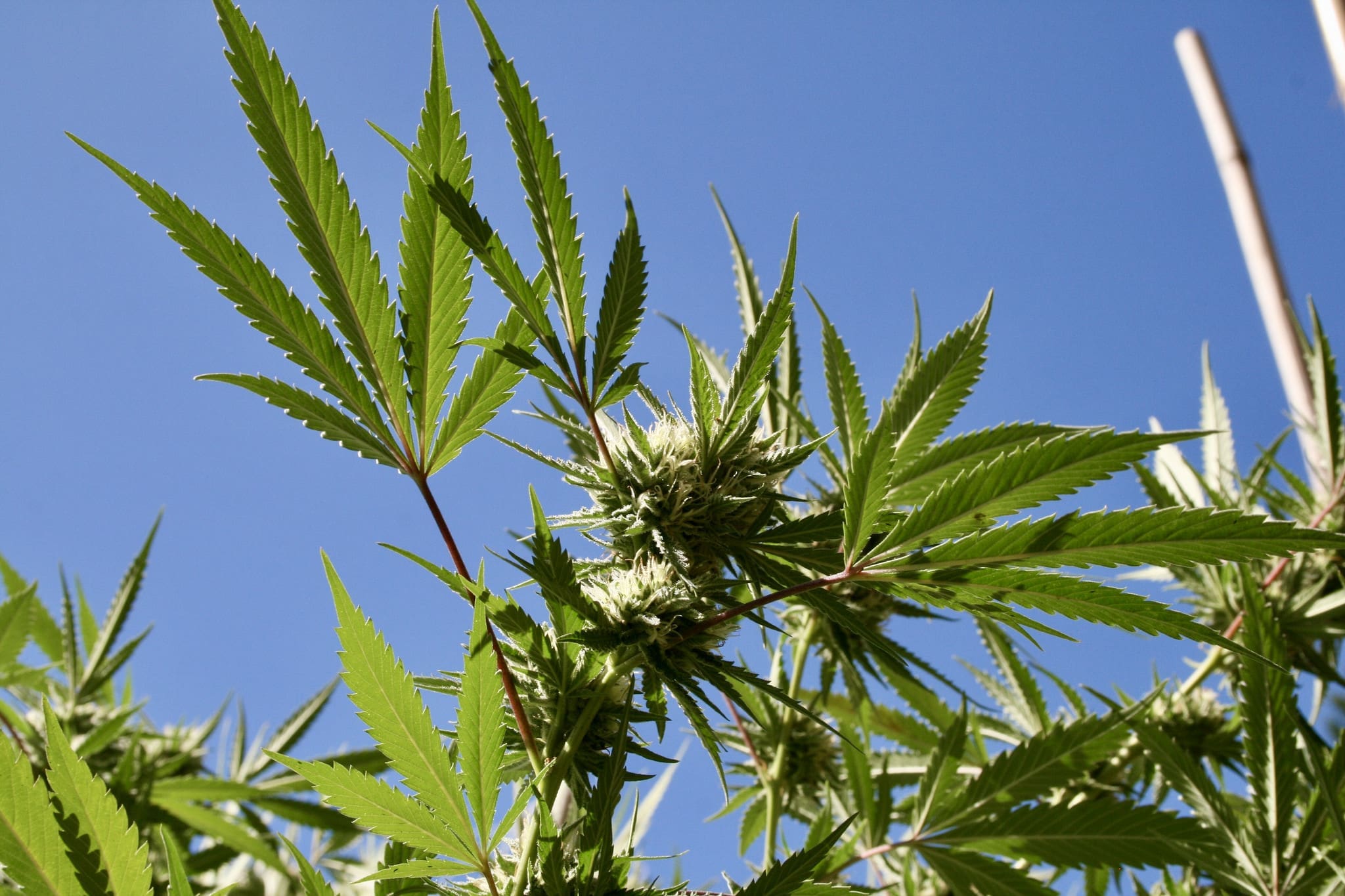 The federal government plans to award $1.5 million in grants during the 2019 fiscal year to researchers who study how components of marijuana other than THC affect pain.
In a notice about the funding opportunity published on Thursday, the National Center for Complementary and Integrative Health (NCCIH) said that it was seeking applications from researchers to conduct studies on "minor cannabinoids and terpenes." The aim of the grants will be to learn how these components work—separately and when combined—as potential pain-relieving agents.
The research is especially important given the widespread use of addictive opioid-based painkillers for pain management, NCCIH said. While THC has known analgesic properties, very little is known about the hundreds of other constituents in cannabis, which could represent viable alternatives to popular painkillers.
"Early clinical data suggest that cannabis may enhance the potency of opioids in relieving pain; and the synergy from using these products together may result in more effective pain relief with lower doses of opioids," the agency wrote. "Yet, it is unclear which components of cannabis may have these properties. In particular, few studies have examined whether and which cannabinoids and/or terpenes interact with the opioid pain pathways."
NCCIH, which is part of the National Institutes of Health, said that of particular interest are studies looking at cannabidiol (CBD), cannabigerol (CBG), cannabinol (CBN), cannabichromene (CBC), nyrcene, β-caryophyllene, Limonene, α-terpineol, linalool, α-phellandrene, α-pinene, β-pinene, γ-terpinene and α-humulene.
"A growing body of literature suggests that the cannabis plant may have analgesic properties; however, research into cannabis's potential analgesic properties has been slow," the funding opportunity says. "One key mechanism to investigate is whether potential analgesic properties of cannabis can be separated from its psychoactive properties. To address this question, more research is needed into the basic biological activity of the plant's diverse phytochemicals, specifically minor cannabinoids and terpenes."
NCCIH listed 11 areas of interest for prospective applicants:
* To investigate the potential analgesic properties and adverse effects of minor cannabinoids, alone or in combination with each other or terpenes;
* To investigate the mechanisms by which minor cannabinoids and terpenes may affect pain pathways, including ascending and/or descending neural pathways, cellular and molecular signaling pathways, neuroimmune interactions, or other innovative regulatory pathways related to pain;
* To explore the impact of sex, age and ethnicity on potential analgesic properties of minor cannabinoids and terpenes;
* To explore analgesic potential of minor cannabinoids and terpenes for different pain types (e.g., acute pain, chronic pain, inflammatory pain, neuropathic pain);
* To investigate the pharmacology (pharmacokinetic and pharmacodynamic profiles) of minor cannabinoids and terpenes;
* To explore binding affinities of minor cannabinoids and terpenes to cannabinoid and opioid and other pain-related receptors;
* To investigate the impact of dose and/or route of administration on potential analgesic effects of minor cannabinoids and terpenes;
* To characterize if/how specific terpenes may influence potential analgesic properties of cannabinoids;
* To explore potential opioid sparing effects of minor cannabinoids and terpenes;
* To explore the interaction between the microbiome and minor cannabinoids or terpenes;
* To improve methods to quantify systemic levels of minor cannabinoids and terpenes
Applicants are encouraged to submit letters of intent about their research proposals 30 days before the March 15 application deadline. The $1.5 million will be distributed among four grant recipients.
The agency first announced its intent to launch the funding opportunity in November.
"The mechanisms and processes underlying potential contribution of minor cannabinoids and terpenes to pain relief and functional restoration in patients with different pain conditions may be very broad," NCCIH said. "This initiative encourages interdisciplinary collaborations by experts from multiple fields—pharmacologists, chemists, physicists, physiologists, neuroscientists, psychologists, endocrinologists, immunologists, geneticists, behavioral scientists, clinicians, and others in relevant fields of inquiry."
The research opportunity is one of several marijuana-related projects the federal government has recently promoted. For example, NCCIH has four other grants available to researchers to study "natural products" such as cannabis, the National Institute on Drug Abuse is calling for bulk marijuana cultivators to supply research-grade cannabis and the Agency for Healthcare Research and Quality has asked the public to send them information about marijuana and Alzheimer's disease.
Feds Call For Even More Marijuana Research After Hosting Cannabis Workshop
Photo courtesy of Brian Shamblen.