Feds Reviewing Marijuana Banking Protections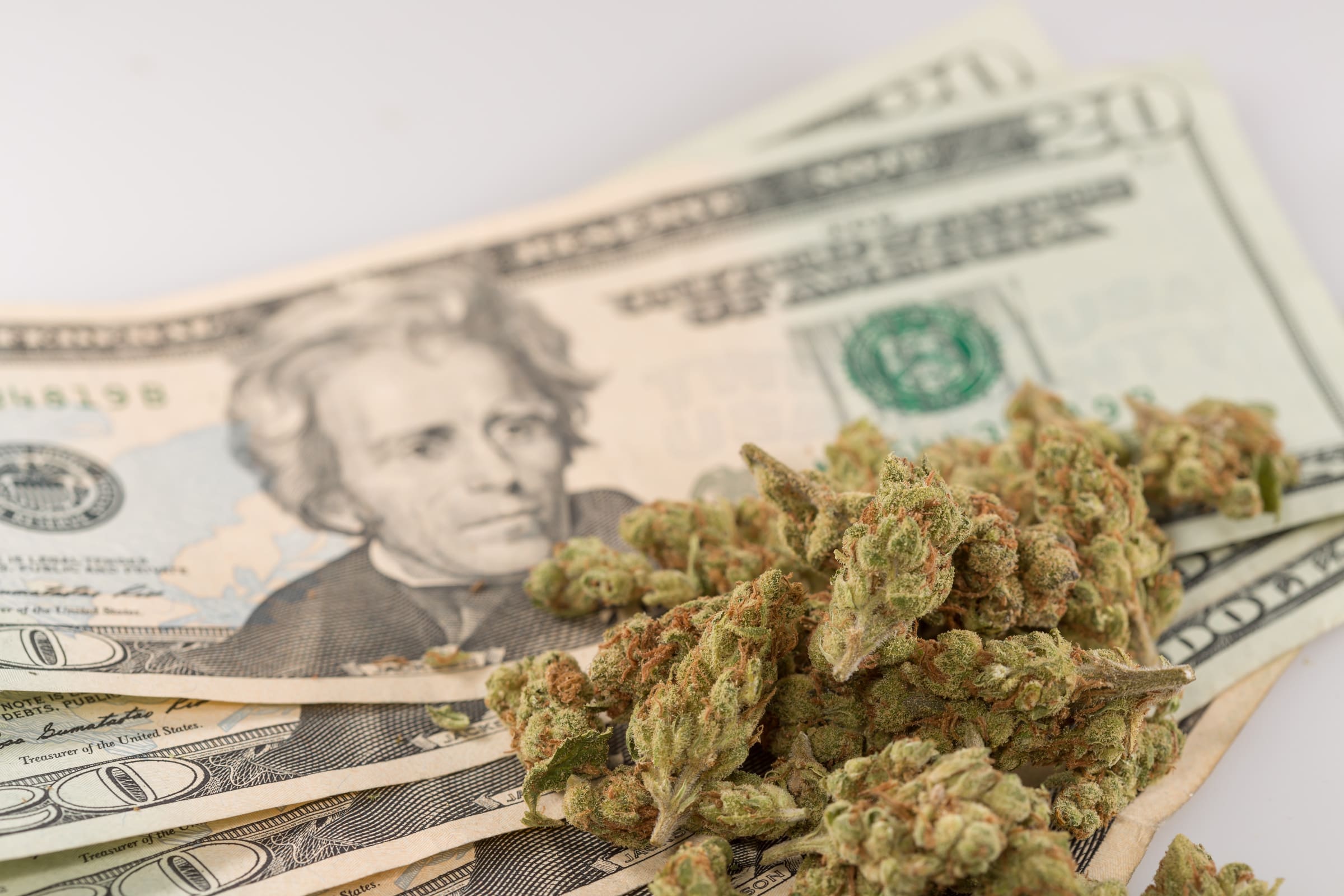 A top official with the U.S. Treasury Department says the Trump administration is currently reviewing whether to keep or rescind Obama-era guidance that provides a process for banks to serve the marijuana industry without running afoul of federal regulators.
"We are reviewing the guidance in light of the attorney general's recent decision to revoke a Justice Department memorandum on this issue," Sigal Mandelker, the department's deputy secretary, said at a Senate hearing on Wednesday.
However, she added that the Treasury guidance "remains in place," at least for now. "We're taking a look at it in light of the Justice Department's announcement."
Earlier this month, U.S. Attorney General Sessions rescinded a 2013 memo that has generally allowed states to implement their own cannabis laws without federal interference.
Mandelker was responding to questions from Sen. Bob Menendez (D-NJ) about a separate guidance memo issued by the Treasury Department's Financial Crimes Enforcement Network (FinCEN) in 2014 that laid out a process for how banks can open accounts for marijuana businesses and avoid triggering federal enforcement actions.
Medical marijuana dispensaries help many chronically ill NJans, including veterans, and provide a non-opioid alternative for those who badly need it. That's why I pressed Trump Admin. officials to keep in place guidance for banks who want to serve marijuana-related businesses. pic.twitter.com/notbqpFvSD

— Senator Bob Menendez (@SenatorMenendez) January 18, 2018
The policy, which requires financial institutions to regularly file reports on their cannabis customers, was intended to provide clarity and assurances to banks, but many have remained reluctant to work with marijuana businesses because of overarching federal prohibition laws.
Nonetheless, documents released by FinCEN last month showed that the number of banks willing to work with the marijuana industry has steadily grown over time, though those figures were collected prior to Sessions's move to revoke the previous Justice Department guidance.
Reuters reported last week that FinCEN was not consulted in advance about Sessions's decision.
On Wednesday, a bipartisan group of 31 House members sent a letter asking the agency not to rescind the cannabis banking guidance.
"FinCEN's stated priorities have allowed such businesses to conduct commerce more safely through financial institutions which reduces the use of all cash, improves public safety, and reduces fraud," the lawmakers wrote. "Leaving your guidance unchanged will continue to encourage small companies to make investments by freeing up access to capital. It will also further provide for well regulation and oversight through suspicious activity reports. Rescinding this guidance would inject uncertainty in the financial markets."
A bipartisan group of 15 senators followed up with their own letter on Thursday.
.@SenJeffMerkley & I led a bipartisan effort, urging Financial Crimes Enforcement Network to keep guidelines in place enabling financial institutions to provide banking services for legitimate cannabis businesses in states that have legalized marijuana. https://t.co/N49vKZZ8f3

— Sen. Lisa Murkowski (@lisamurkowski) January 18, 2018
"Attempts to disrupt this market are dangerous and imprudent," they wrote. "We see the removal of protections on financial institutions, which are operating in accordance with state laws, as a poor alternative to creating meaningful policy through the political process."
In a separate letter, Menendez and Sen. Cory Booker, a fellow New Jersey Democrat, wrote that "without access to the banking sector, [marijuana] businesses will face serious challenges paying their employees, conducting transactions with vendors, and meeting state tax obligations."
Mandelker's comments at the Senate hearing were first reported by Law360.
A growing bipartisan group of members of Congress has sought a legislative solution to the cannabis businesses' banking access problems. House and Senate bills to provide permanent clarity to the banking industry about working with marijuana businesses have earned increasing cosponsor numbers, but haven't been scheduled for hearings or votes.
In 2014, the House voted 231 to 192 in favor of an amendment to prevent federal authorities from punishing banks for servicing the legal marijuana industry. But the language was not included in the final version of annual appropriations legislation that year and was not enacted into law. Congressional Republican leaders have since prevented similar measures from even being considered for attachment to subsequent spending bills.
In November, the chair of the House Financial Services Committee used a procedural ruling to block a vote on a cannabis banking amendment offered to a bill on stress testing for financial institutions.