Feds Call Out Religious Discrimination Against Marijuana Consumers
The U.S. government is again highlighting religious discrimination against people who consume marijuana, but is only shining a spotlight on such anti-cannabis bias that occurs in other countries.
In Guyana, for example, "representatives of the Rastafarian community said that a law criminalizing the possession of 15 grams or more of marijuana infringed on their religious practices," a new U.S. State Department report says. "A representative of the Rastafari Council said some members of his community faced extra scrutiny from law enforcement officials who believed Rastafaris carried marijuana on their person."
"The council petitioned the government to legalize the use of small amounts of marijuana for religious purposes, but authorities reportedly did not consider the proposal, saying that reviewing drug legislation was not a state priority at that time."
In Sierra Leone, "Rastafarians reported this [cannabis] prohibition restricted their ability to use cannabis as a core component of their religious practices." A community elder told the State Department that "there were 15 incidents of police harassment during the year, often tied to…use of cannabis."
"The alleged harassment included beatings and confiscation of property found on their persons."
Also in Sierra Leone, government officials still have not held nine police officers accountable for a 2016 incident in which they damaged a temple as part of a marijuana enforcement operation.
The findings are among several included State Department's 2017 Annual Report on International Religious Freedom, released on Tuesday.
In Barbados, "Rastafarians continued to state their objection to the government's enforcement of the prohibition on marijuana for any use, which they said made it impossible to fully perform their religious rituals," the U.S. report says. "Rastafarian activists continued to say that police and immigration officials required Rastafarians to remove head coverings and gave extra scrutiny to Rastafarian women at checkpoints, which they said was a pretext for searching for marijuana."
In Saint Kitts and Nevis, "Rastafarians continued to face police harassment, particularly for the use of marijuana for religious purposes. Rastafarian representatives continued to state that marijuana, banned by law, was integral to their religious rituals."
In the Czech Republic, the government suspended a registration application for the Cannabis Church.
"Members of the Rastafarian community said police and immigration officials continued to subject them to scrutiny because of the use of marijuana in the Rastafarian community," in Dominica. "According to reports by both the police and members of the Rastafarian community, persons of other religious groups were not subject to such scrutiny."
Anti-cannabis religious discrimination was also reported in Antigua and Barbuda, The Bahamas, Barbados and Saint Lucia.
Despite the ongoing hardships across the world for people who use marijuana for spiritual reasons, Rastafarians in several countries noted that discrimination seems to be ebbing, at least somewhat.
In Saint Vincent and the Grenadines, for example, despite continued "societal discrimination" against cannabis consumption, some Rastafarians said they "were increasingly accepted in society, and society was becoming more tolerant of their way of life," citing a "perceived reduction in police harassment as proof of increased societal acceptance."
In Jamaica, advocates said a 2015 law legalizing spiritual cannabis use "allowed them to practice their religion according to their beliefs."
"Rastafarians said law enforcement officials on rare occasions still profiled, stopped, and searched Rastafarians for possession of marijuana over the decriminalized limit, but they were no longer concerned about being detained for carrying marijuana to religious ceremonies for use as a sacrament," the report says.
Another hopeful sign came from South Africa, where Rastafarians cheered a High Court ruling that declared a ban on marijuana use by adults in private homes to be unconstitutional.
Although U.S. Secretary of State Mike Pompeo said on Tuesday that the new report "is a testament to the United States's historic role in preserving and advocating for religious freedom around the world," legal arguments for the use of marijuana in accordance with various religions have repeatedly been rejected by U.S. courts.
The 2016 and 2015 and 2014 versions of the State Department's religious freedom report also spotlighted anti-marijuana bias in other nations, but not at home.
Top NFL Owner And Player Expect Marijuana Policy Change Following MLB Action
A top National Football League (NFL) team owner and a star player said this week that they're expecting changes to the league's marijuana policy after the MLB announced it is removing cannabis from the banned substances list for baseball players.
Both Jerry Jones, owner of the Dallas Cowboys, and New England Patriots quarterback Tom Brady touched on the possibility of the NFL's marijuana rules being revisited.
Jones: "We always need to be careful when looking at our behavior," on marijuana and how MLB is dropping it from tested drugs. "I think that you should expect and will expect an adjustment" @1053thefan

— 105.3 The FAN (@1053thefan) December 13, 2019
"I think the world is sensitive to the issue regarding marijuana, and it's also an issue contemporarily that we are excited about being in-step with the social and legal scene as it goes forward," Jones said in an on-air interview with Dallas radio station 105.3 The Fan on Friday.
"I think you should expect and will expect an adjustment of the contemporary way or the present way that marijuana is being thought about."
"We not only have the interest of competitiveness in mind when it comes to any type of substance," he said, "but we have the issue of the law, and we have the issue of the society focus on it. All of that calls and does receive attention when you're discussing this with players."
Listen to Jones's marijuana comments, about 8:45 into the audio below: 
Brady made similar points when asked about MLB's move in an on-air interview with Westwood One Sports on Thursday.
"These are the signs of the times," he said. "The times are changing and progress is good."
"I know there's been talks about that in the NFL as well, and I think the stigma is being removed. And hopefully they're doing a lot of research into whatever benefits there may come from it," Brady said.
Negotiations are currently taking place in a collective bargaining agreement between the NFL teams and the players' association, which is the only time the owners could change their rules on drug testing and punishment.
"I don't know enough about it, I am sure there are a lot experts out there that could weigh in," he said.
Listen to Brady's cannabis comments, around 5:45 into the audio below: 
Jones has historically argued against the NFL's harsh stance on marijuana. As popular opinion has evolved, with 67 percent of Americans now in support of cannabis legalization, there are concerns that punishing players for using the plant may do more harm to the NFL's public perception than good.
"The issue is, we have such visibility. We ask for it. When people turn away, we say 'wait a minute, turn back around, look at us.' We ask for visibility," Jones said. "When we turn it this way, someone can have a hiccup and someone can have an issue and it becomes highly visible, whereas it might not be in the normal workplace."
If an NFL player tests positive for marijuana in an annual drug test, it results in various fines, suspension and rehabilitation. A contracted player can be tested with as little as three hours notice. In 2018, the NFL collectively charged its players $4,000,000 in fines related to substance abuse alone.
Players are thought to side-step the process, passing the annual test and smoking cannabis for the rest of the year. "Everyone knows this game is brutal," former Chargers offensive lineman Kyle Turley told the Los Angeles Times. "Cannabis saved my life, period, and it could help a lot of other players."
Owners are willing to make the league's marijuana policy less punitive, sources close to owners told The Washington Post in October, which would limit NFL Commissioner Roger Goodell's disciplinary power when it comes to cannabis. The league and union are already studying the use of marijuana for pain management.
"I want us to always be careful as we are looking at our behavior," Jones continued, "to not make it look like, as NFL players, that you're inordinately bad actors. And so I want us to always keep that in mind when we're implementing what our rules are as it pertains to any type of behavior."
"Certainly, it's gotta be legal. Behavior can't be tolerated is not legal," he said. "But if it's legal, how we handle that, and how we test that, and what happens when a player doesn't get to play because he's been suspended, and the light it casts on everybody, is of interest to me."
NFL team owners and NFL players' union are currently in collective bargaining negotiations, a subject on which neither party can comment. In the past, the bargaining agreements have lasted as long as 57 days.
MLB Officially Removes Marijuana From Banned Substances List For Baseball Players
Image element courtesy of Marco Verch.
MLB Officially Removes Marijuana From Banned Substances List For Baseball Players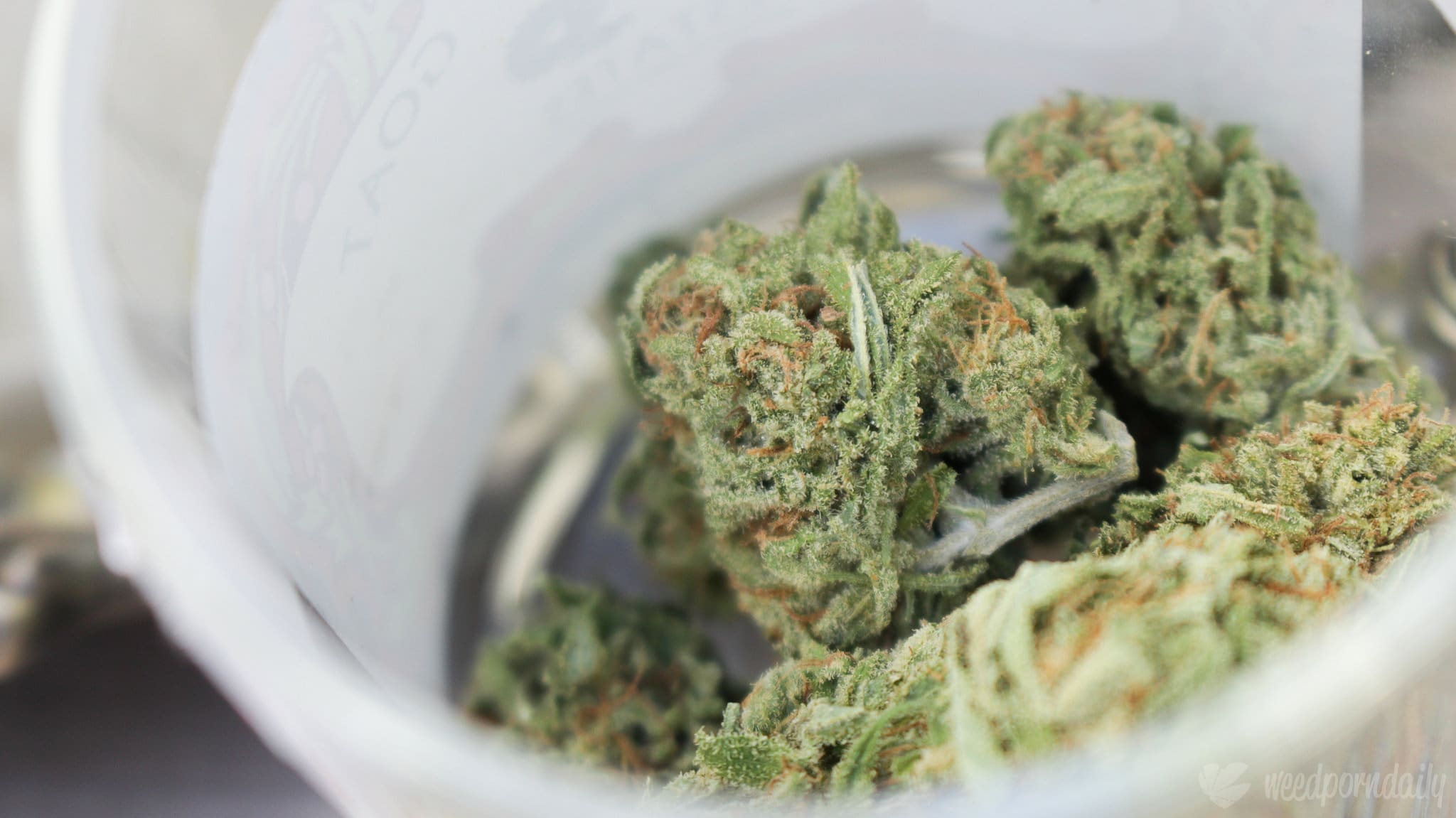 Major League Baseball (MLB) and the MLB players union announced on Thursday that they have reached an agreement to remove marijuana from the list of banned substances and will begin to treat its consumption by players in the same way that  alcohol use is handled.
The agreement is the product of negotiations on the league's drug policy, with both parties agreeing that steps must be taken to handle drug misuse through a treatment-focused model, rather than by simply imposing penalties.
With that, MLB will also start to test for opioids and cocaine, and players who test positive will be referred to treatment. Only those who refuse the treatment program will be penalized.
Today, @MLB and the @MLB_PLAYERS jointly announced significant changes to the Drug of Abuse provisions of the Joint Drug Prevention and Treatment Program. pic.twitter.com/jIie1JDVAg

— MLB Communications (@MLB_PR) December 12, 2019
The cannabis change reflects an attempt to modernize the league's drug policy as more states move to enact legalization.
"Going forward, marijuana-related conduct will be treated the same as alcohol-related conduct under the Parties' Joint Treatment Program for Alcohol-Related and Off-Field Violent Conduct, which provides for mandatory evaluation, voluntary treatment and the possibility of discipline by a Player's Club or the Commissioner's Office in response to certain conduct involving Natural Cannabinoids," MLB said in a press release.
In other words, players will only face discipline for violations related to unsanctioned conduct while under the influence, rather than simply for testing positive for THC. Previously, a positive test resulted in mandatory treatment, and failure to comply was punishable by a fine of up to $35,000.
At the same time, MLB is adding several substances to its list of drugs that will be tested: synthetic cannabinoids, cocaine and opioids including fentanyl.
Additionally, players will be required to participate in educational programs on "the dangers of opioid pain medications and practical approaches to marijuana." The programs will focus on "evidence-based and health-first approaches based on reputable science and sound principles of public health and safety."
The changes will take effect beginning with 2020 Spring Training.
"In agreeing to these modifications to the Program, MLB and the MLBPA continue to favor a treatment-based approach to Drugs of Abuse, with a particular emphasis on protecting Players from lethal and addictive substances, and providing effective and confidential care and support to Players who need it," MLB said.
The drug policy shift comes after 27-year-old Anaheim Angels player Tyler Skaggs died of an opioid overdose, prompting a reevaluation of how the league can respond to the opioid crisis.
"The opioid epidemic in our country is an issue of significant concern to Major League Baseball," MLB Deputy Commissioner Dan Halem said. "It is our hope that this agreement—which is based on principles of prevention, treatment, awareness and education—will help protect the health and safety of our Players."
"It is our collective hope that this agreement will help raise public awareness on the risks and dangers of opioid medications and contribute positively to a national conversation about this important topic," he said.
White House Drug Czar Jim Carroll said "[w]e applaud the efforts of both Major League Baseball and the Major League Baseball Players Association to prioritize treatment over punishment" and that this "historic agreement is an example of how we can all work toward a common goal and save more of our friends, family members, and neighbors from dying of a drug overdose."
"By coming together, the parties are implementing positive change that has the potential to save lives," he said.
While MLB has developed a reputation as being progressive in its drug policy decisions, other sports leagues have declined to take responsive action.
Earlier this year, the PGA announced that its golfers cannot use CBD, regardless of the federal legalization of hemp and its derivatives under the 2018 Farm Bill. The NFL reduced its marijuana penalty in 2014, but has made no changes to its cannabis policy since.
The World Anti Doping Agency, on the other hand, said in 2017 that athletes can use CBD.
Killer Mike Credits Bernie Sanders For Inspiring Marijuana Legalization Movement
Photo courtesy of WeedPornDaily.
MLB Plans To Remove Marijuana From Banned Substances List For Minor Leaguers
Major League Baseball (MLB) is making a bold move to address opioids and remove marijuana from its banned substances list for minor league players.
MLB and the MLB players' union are negotiating the new drug agreement, which has not yet been finalized.
The Athletic's Ken Rosenthal first tweeted the news.
As part of a new agreement on opioids being negotiated between Major League Baseball and the players' union, MLB will remove marijuana from the list of banned substances for minor leaguers, sources tell The Athletic. Major leaguers have not been subject to testing for marijuana.

— Ken Rosenthal (@Ken_Rosenthal) December 10, 2019
This new agreement would be for minor leaguers who aren't on the 40-man roster of players who are eligible to be added to the active roster.
So far in 2019, there have been 13 players suspended for "drugs of abuse," a blanket term that includes marijuana. The current penalties for a positive test are strict. Players are suspended 25 games for their first positive drug test, 50 games for a second, 100 games for a third and are banned for life for a fourth.
Players on the Major League 40-man roster have not been regularly tested for cannabis since 2002, when the league's focus shifted to performance-enhancing drugs. Major leaguers are only tested if there is "probable cause." A positive THC test is 50 nanograms of THC per milliliter of urine, and it results in a $35,000 fine and a treatment plan—but no suspension.
Drugs of abuse on the current banned substances list include natural cannabinoids, THC, synthetic THC and cannabimimetics (e.g., K2 and Spice), cocaine, LSD, opiates (e.g., oxycodone, heroin, codeine, and morphine), MDMA, GHB and PCP.
This is the full list of "drugs of abuse" previously banned under the Minor League Drug Prevention and Treatment Program: pic.twitter.com/z34q60wUGg

— Sam Dykstra (@SamDykstraMiLB) December 10, 2019
Tony Clark, MLB players' union chief, is optimistic an agreement could be reached before the year's end. The deal also includes opioid testing and a recovery plan. Minor league players who test positive for opioids would be "put into a treatment program rather than suspended," CBS Sports reported.
The Los Angeles Times first reported in October that changes may be coming to MLB at the behest of the players' union. Testing for opioids and easing marijuana penalties is one way the league is responding to its opioid crisis following the overdose death of 27-year-old Angels pitcher Tyler Skaggs earlier this year. Oxycodone, fentanyl and alcohol were found in Skaggs' system at the time of his death.
While MLB is known for being progressive when it comes to cannabis use, many other major league sports in the U.S. have been slow to reform their stances on marijuana and CBD.
Just this year, the PGA stated that its golfers cannot use CBD, despite the federal legalization of hemp and its derivatives under the 2018 Farm Bill. The NFL reduced its marijuana penalty in 2014, but has made no changes to its cannabis policy since.
Meanwhile, the World Anti Doping Agency cleared CBD use by athletes' use in 2017.
Pilot Study Shows Marijuana Can Help Chronic Pain Patients Stop Taking Opioids
Photo by Lindsey Bartlett.