Federal Marijuana Bill Isn't Enough To Fix Drug War's Harms Without State Action, NAACP's Legal Arm Says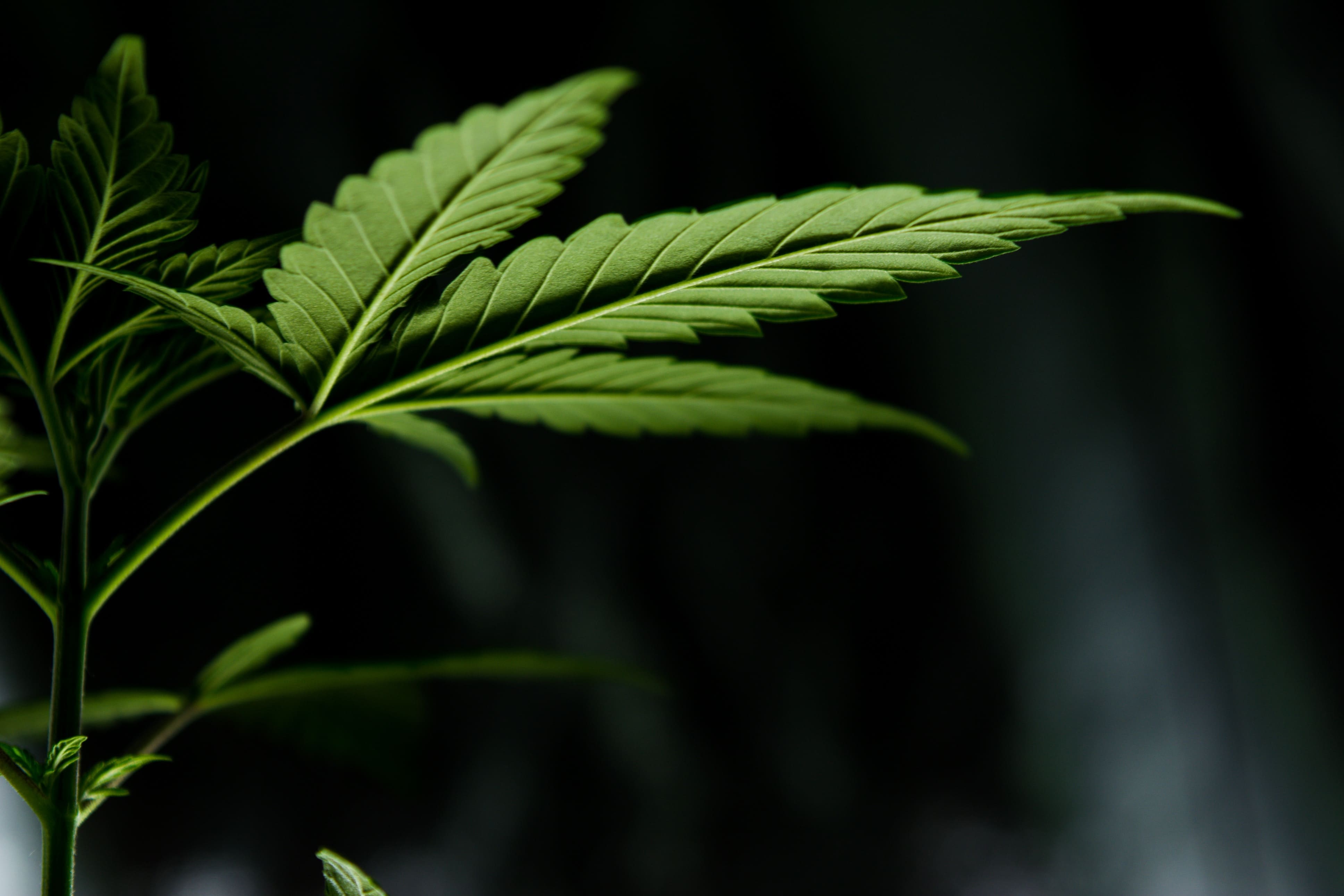 In a new review of the nation's cannabis laws, a leading racial justice nonprofit is urging voters to turn out in Maryland, South Dakota and other states where legalization will be on the ballot this fall.
The NAACP Legal Defense and Educational Fund (LDF) says waiting on Congress for federal reform isn't enough to redress the racist harms of the drug war.
While hopes are high for the Cannabis Administration and Opportunity Act (CAOA), a federal legalization bill filed last month by Senate Majority Leader Chuck Schumer (D-NY) and other Democrats, the legislation still faces long odds. And even if it becomes law, it wouldn't provide relief for most people with cannabis convictions, because the majority of those convictions are at the state level.
"Federal cannabis decriminalization and expungement does not impact individuals who have been convicted under state cannabis laws," writes Simeon Spencer, a former researcher and operations associate for NAACP LDF's Thurgood Marshall Institute. "To adequately redress the racial inequalities entrenched in policy around cannabis, both state and federal governments must act."
In 2018, 89% of people federally sentenced on cannabis charges were people of color.

The War on Drugs fueled mass incarceration, and racist drug policies continue to harm Black Americans. Efforts to legalize cannabis must include record expungement.https://t.co/xpOBmTrMVW

— Legal Defense Fund (@NAACP_LDF) August 8, 2022
Spencer's analysis, "Redressing America's Racist Cannabis Laws," is both a call to action and a primer on the history of cannabis in the United States. The drug was widely advertised for health purposes as early as the mid-1800s but cannabis was made federally illegal in the 1930s due largely to fear of Mexican immigrants and Black cultural movements such as jazz that were stoked by federal officials such as Harry Anslinger, the first commissioner of the Federal Bureau of Narcotics..
"The trend toward criminalization occurred later in U.S. history—and stemmed from racism and xenophobia," Spencer writes. Individual states began banning the plant shortly after scare stories about immigrants from Mexico smoking marijuana were perpetuated by the media at the turn of the century.
Not only was the drug war motivated by racism, but its enforcement has almost universally fallen along racial lines. Black people are roughly four times more likely to be arrested for cannabis than white people despite similar rates of use, the paper notes. And in 2018, 89 percent of the more than 2,000 people sentenced on federal cannabis charges were people of color.
"Today, many Black Americans continue to sit in jail under mandatory life sentences," the NAACP LDF post says, "while the legal pot industry (run primarily by white men) is projected to bring in $45 billion in 2024."
Legalization alone doesn't right the drug war's past wrongs, Spencer makes clear, but it is "a first step in the reimagination of punitive drug policy."
"There is no doubt that the herculean efforts to instill racism and disinformation into drug policy will not easily be overcome," the paper says. "An equally great effort must be made to remedy these harms."
Racist cannabis policies have targeted Black Americans and fueled mass incarceration for decades. Cannabis legislation is a first step in reimagining punitive drug policies. Now, ballot initiatives give voters a chance to remedy some of these harms. https://t.co/xpOBmTrMVW

— Legal Defense Fund (@NAACP_LDF) August 7, 2022
Expunging and sealing past cannabis convictions are key steps to help address the disproportionate effects of the drug war's enforcement, NAACP LDF says. Those convictions often stand in the way of securing housing, jobs or education.
But not all state legalization measures contain provisions to expunge state charges.
Spencer's paper gives the example of Virginia, which legalized cannabis through the state legislature last year. The legislation at first included language to expunge past marijuana convictions, but lawmakers didn't include that provision in their final bill.
In Oklahoma this November, voters may consider two opposing cannabis ballot initiatives. Spencer writes: "Some groups who would otherwise be sympathetic to recreational cannabis legalization oppose Question 820 because it doesn't address expungement—which is addressed in another potential ballot initiative, Question 819." (Question 820 does include an expungement provision does not allocate specific funds to support the process. The section of Question 819 that included the expungement provision appears to have been struck down in court.)
Maryland's upcoming legalization ballot measure, meanwhile, would automatically expunge convictions for conduct made legal under the proposed change, and people currently serving time for such offenses would be eligible for resentencing. The proposal also makes it so people with convictions for possession with intent to distribute could petition the courts for expungement three years after completing their sentence.
South Dakota's ballot measure makes no mention of expungement.
"As the country waits to see whether Congress will act at the federal level, it's critical that voters simultaneously make their voices heard on these ballot initiatives in November," Spencer writes. "Though these votes do not undo the harmful legacy of cannabis policy, they are a strong foundation from which citizens can advocate for more comprehensive solutions, including expungement, treatment, and recovery programs."
Voters Across Wisconsin Will See Marijuana Questions On Their Ballots In November