Delaware Officials Allow Medical Marijuana Delivery Amid Coronavirus Outbreak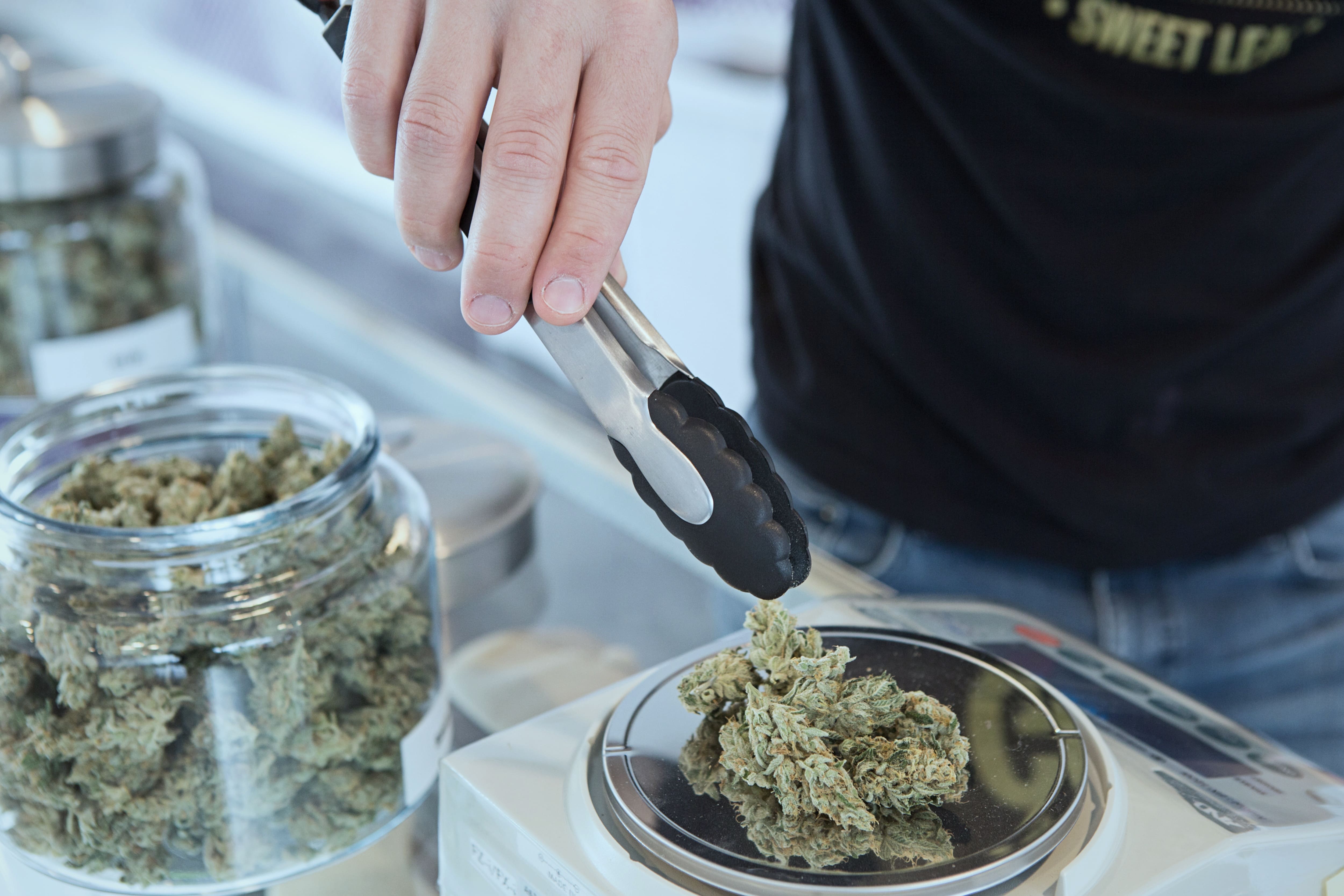 Home delivery of medical marijuana may soon be available to patients in Delaware under an emergency program being rolled out by state regulators. It's yet another step designed to ensure safe access to medical cannabis products while limiting the risk of coronavirus transmission.
Delivery from one company, Columbia Care, which has locations in Wilmington, Smyrna and Rehoboth Beach, is expected to begin as soon as this week, regulators confirmed to Marijuana Moment on Friday. The program is being allowed under Delaware's state-of-emergency declaration, although regulators intend to allow deliveries to continue even after the COVID-19 pandemic stabilizes.
"The Office of Medical Marijuana is not establishing this as a convenience option," Paul Hyland, director of the state Office of Medical Marijuana, said via a spokesperson, "but as a stop-gap system to allow homebound and the most vulnerable patients to obtain products safely."
Hyland added that there are "a number of steps to be completed" and "no firm date has been set" on when deliveries will begin, "however Columbia Care is looking to launch delivery" this week.
Columbia Care representatives didn't immediately respond to a request for comment, but its website says it is "proud to be the first medical marijuana company in Delaware to deliver products to patients and designated caregivers."
The program could eventually expand to other dispensaries in the state, such as Fresh Delaware and First State Compassion. Those other operators "can participate" in the delivery program, Hyland said, "however at this time, they were not in a position to accommodate delivery in the time necessary to respond to the current situation." Neither company responded to requests for comment on Friday.
Hyland said patients won't need to take any additional steps to register for Columbia Care's delivery service. "It will work the same way as in-store pick-up currently works for Columbia Care," he said, "through an option on their website."
In a blog post Friday that broke news of the delivery program, the Delaware chapter of NORML, a leading cannabis advocacy organization, said it was "thrilled" by the development and urged officials to implement the plan quickly.
"Some patients may not drive and many do not have an authorized caregiver," the group wrote. "Ordering online with pick up options isn't enough when a vast majority of patients are now homebound with little resources to facilitate those services. By definition, medical patients are the most at risk and we should be doing everything we can to ensure their safety."
Laura Sharer, the director of Delaware NORML, had urged the state last week to allow delivery options for patients who needed it. She cheered the move in an email to Marijuana Moment on Friday. "This is historic advocacy action," she wrote. "To have expressed an urgent need an have it quickly met is not something that has happened within (Delaware's medical marijuana) program before. I truly applaud our state officials for stepping up to meet patients' needs."
Sharer said that she understands Columbia Care plans to make delivery available for orders of $50 or more and will charge a $10 delivery fee. Patients will be able to place orders online or by phone. "As of now, there are no other requirements or extra steps for the patients," Sharer said, although she stressed that delivery "is a new process and I anticipate they may adjust if needed."
NORML in its blog post asked patients to continue to use existing curbside-pickup options if they're able, which will minimize demand on delivery drivers and help them service the state's most vulnerable patients. "Please be mindful that for many patients this will be their *ONLY* option," the group wrote. "If you can facilitate the online ordering with pick up option safely, please continue to do so and save this service for those who need it most."
"I would like to convey that this one center will not be able to meet the demands of the 12,000+ current patients" in the state, Sharer said on Friday, adding that she hoped more dispensaries will soon offer delivery. "I would urge patients to only facilitate this service if they must, reminding that some patients are homebound and this would be their only option."
Delaware NORML also provided Marijuana Moment with recent email correspondence between activists and Delaware regulators, who wrote in the emails that they began working on a delivery plan in late March.
"Last week we started working with Columbia Care to start a delivery service," Alanna Mozeik, a policy head at the state Department of Health and Social Services, wrote in a message on Wednesday. "Not all of the vendors are on board at this time, but Columbia Care has the digital infrastructure already in place and they are working diligently to develop the other necessary processes and procedures so that this can occur safely."
As Mozeik explained in an earlier email to NORML, Delaware law doesn't expressly forbid cannabis delivery. Prior to the coronavirus pandemic, however, the state hadn't put together a formal process to evaluate and approve delivery proposals. "While the governing statute does not prohibit delivery, OMM (the Office of Medical Marijuana) would still require compassion centers to submit a plan for delivery implementation for review," she wrote on March 26.
In the email to Marijuana Moment on Friday, Hyland, the director of Delaware's Office of Medical Marijuana (OMM), said that his office plans to "create a more defined delivery program" going forward.
"Once the (state of emergency) is over, the Office of Medical Marijuana will work to create the proper regulatory and operational framework to standardize delivery across the program," he said. "Prior to the impacts of COVID-19, the Office of Medical Marijuana was already in initial discussions with compassion center vendors on how to operate a delivery service in Delaware. This planning phase is on pause until the pandemic is over, but at that time the OMM will create a more defined delivery program."
Nearly all U.S. states with legal cannabis programs have deemed retail outlets essential businesses and allowed them to remain open, with one notable exception being Massachusetts, which has shuttered adult-use cannabis businesses and allowed only medical dispensaries to remain open. Many states have also relaxed regulations in order to allow for curbside pickup, designed to improve social distancing, although only a handful of states currently allow delivery.
In Colorado, regulators last month issued that state's first delivery license to The Dandelion, a Boulder dispensary operated by the company Native Roots. The store began medical marijuana deliveries last week but for now can deliver only to Boulder and the nearby town of Superior.
Congresswoman Wants Ban On DC Marijuana Sales Lifted Through Coronavirus Legislation