Connecticut Governor's Tweet Celebrating Legal Marijuana Prompts GOP Opponent To Call For Attorney General Investigation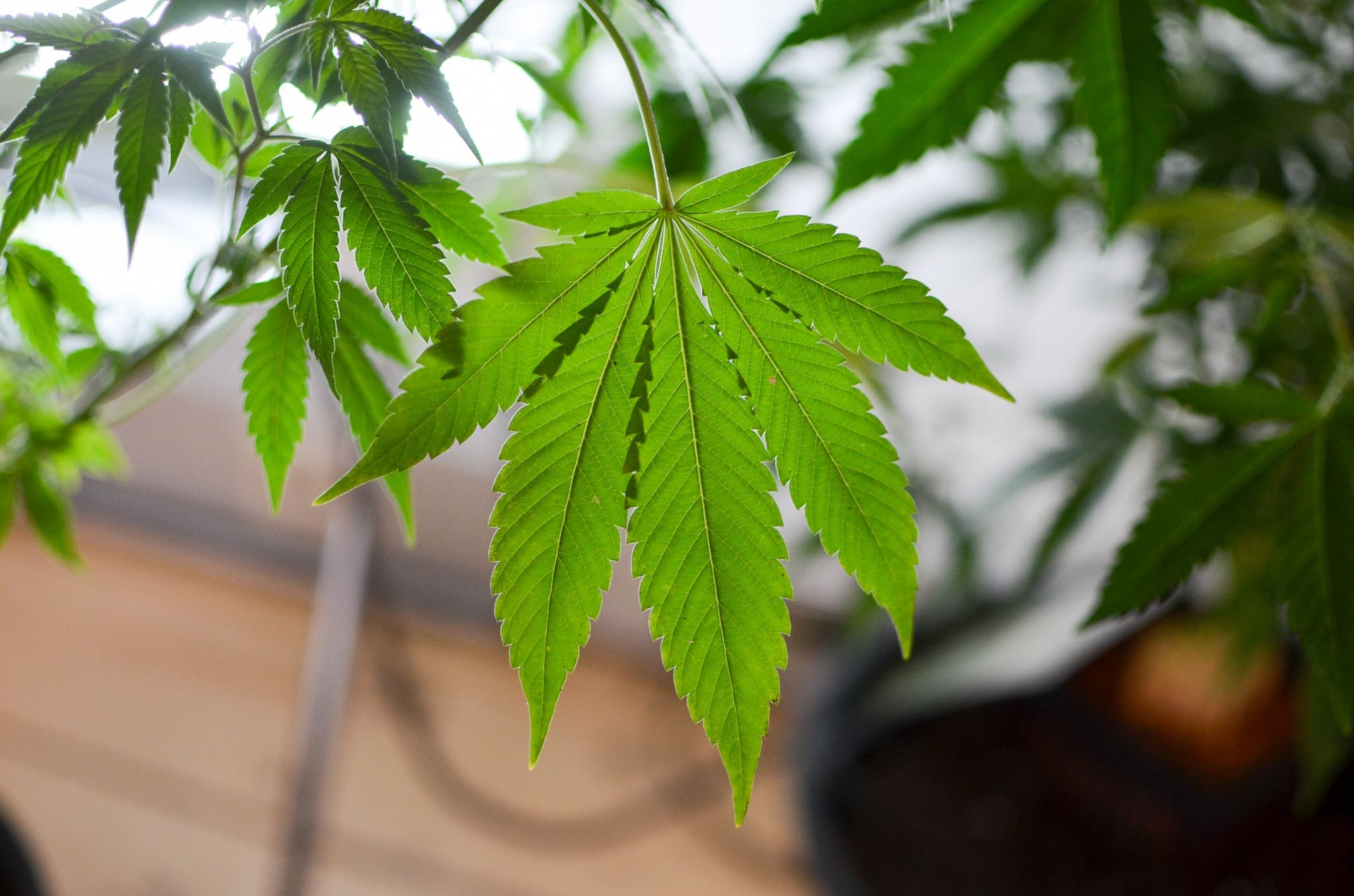 The Republican gubernatorial candidate in Connecticut is really upset about incumbent Gov. Ned Lamont (D) sharing a clip of a song that talks about the state's marijuana legalization law—and he's asking the state attorney general to investigate.
Lamont posted a short clip of a new country song from Rusty Gear on Sunday. At one point, the singer says that one great thing about Connecticut is that it's "cool to smoke some pot" since the governor signed an adult-use legalization bill into law last year.
Connecticut has everything!

The nation's best pizza
Lobster rolls
College basketball
Beaches
Mountains
Rivers
Great breweries#CTgrown produce
Country music

Yes, you read that right. We have country music, like this toe-tapping track about our great state. pic.twitter.com/5UKiYxVsKd

— Governor Ned Lamont (@GovNedLamont) June 5, 2022
Lamont's GOP opponent Bob Stefanowski was quick to criticize the marijuana mention, saying over the weekend that "our governor should not be encouraging kids to smoke marijuana." But now he's taken that critique up a notch by writing a letter asking state Attorney General William Tong (D) to investigate whether the sitting governor violated a state statute concerning cannabis advertising.
"I write to request that your office investigate statements made in a recent video released last week by Governor Ned Lamont's administration promoting the accessibility of marijuana in Connecticut," the letter says. "The Office of the Governor on June 5, 2022, using state taxpayer resources, asserts the following as part of a promotional series about Connecticut."
Last fall, @williamtong went after marijuana billboard advertisements visible to CT kids

Last week, @govnedlamont released a video promoting the use of marijuana

AG Tong, you know the importance of this issue; hold our Governor to the same standard as everyone else pic.twitter.com/OagaEe13ES

— Bob Stefanowski (@bobforgovernor) June 7, 2022
It then references the Connecticut jingle, titled "First Ever Connecticut Country Song."
"It is unclear to date how much money has been spent to create and or distribute this advertisement, but the Governor's office and any state agencies responsible for its creation and distribution should immediately disclose that information so proper action can be taken," Stefanowski's letter days.
To be clear, the song doesn't advertise any marijuana products; it simply makes reference to a policy change that was enacted under Lamont. Stefanowski's initial complaint that the song clip specifically encourages youth use is also incorrect.
This video can't be real – Can it @GovNedLamont? Our governor should not be encouraging kids to smoke marijuana because Ned Lamont believes it's "cool to smoke pot." If this doesn't prove we need a change in leadership I'm not sure what does! https://t.co/JDlK2Ucu1H

— Bob Stefanowski (@bobforgovernor) June 5, 2022
The letter cites state statute that says nobody should engage in cannabis-related advertising on social media "unless advertiser has reliable evidence that at least 90 percent of the audience for the advertisement is reasonably expected to be twenty-one years of age or older and a violation of the statute is an unfair or deceptive practice" under the law.
Again, there was no advertising of a commercial marijuana product or business in the song clip.
Here are the lyrics of the clip the governor shared: 
"Back home we thank the governor for the blessings that we got.
We can gamble on the internet, and it's cool to smoke some pot.
So y'all come visit my state and mind your etiquette.
I guarantee you'll be welcome in Connecticut."
In any case, Stefanowski evidently wants to make cannabis reform a campaign attack item, and his letter talks about how a state department previously cracked down on marijuana-related billboards.
"As families across Connecticut continue their uphill battle to warn their children about the risks of substance abuse in the face of a statewide drug crisis, it is unfortunate that the Governor used his platform to undermine their efforts, without regard for the under-age audience he influences," the candidate wrote. "These are serious concerns and warrant serious attention."
"The government of our state must be held to the highest standards. As the people's lawyer, I hope you agree and initiate an investigation immediately," the letter concludes.
Lamont, who has been championing cannabis reform throughout his tenure as governor, signed legalization into law about this time last year. Before signing the bill, he was asked if he'd partake himself when it was legal—and he didn't rule it out, saying "not right now, but we'll see."
Also, for what it's worth, when Stefanowski was running for governor in 2018, he didn't seem especially closed-off to the idea of reforming, saying that "at some point we should look at legalizing marijuana…but we've got so many fundamental problems in this state" to deal with first.
Meanwhile, Lamont also signed a large-scale budget bill last month that includes provisions to set the state up to provide certain patients with access to psychedelic-assisted treatment using substances like MDMA and psilocybin.
White House Intern Applicants Will Be Asked About Marijuana, Biden Administration Clarifies
Photo courtesy of Philip Steffan.