Congresswoman Alexandria Ocasio-Cortez Hires Former Marijuana Lobbyist As Senior Advisor
The former director of federal policy for the Marijuana Policy Project (MPP) has joined the staff of newly sworn-in Rep. Alexandria Ocasio-Cortez (D-NY) as a senior counsel and policy advisor.
Dan Riffle, who most recently served as communications director to former Rep. Keith Ellison (D-MN) and a legislative aide to former Rep. John Conyers (D-MI), will bring his expertise on health care and tax reform to the freshman congresswoman's team at a time when her proposal to raise the top marginal tax rate is dominating headlines.
Sorry everyone, my bad. I'll talk her up to 90. https://t.co/gl3VuiGISE

— Every Billionaire Is A Policy Failure (@DanRiffle) January 4, 2019
Having 🔥 Twitter game is not a hiring requirement for my policy team, but they bring it anyway ⬇️ https://t.co/qBb1clwhSq

— Alexandria Ocasio-Cortez (@AOC) January 5, 2019
While Riffle's focus will not be on cannabis reform—at least for the time being—it will be interesting to see whether Ocasio-Cortez will embrace the former lobbyist's nuanced views on legalization. Both believe that marijuana should be legalized at the federal level, though Riffle has expressed concerns that reform will follow a commercial model similar to that of alcohol and tobacco.
"Legalization is inevitable," Riffle told the International Business Times in 2015. "But [people] haven't put time into forming an alternative to the corporate model. That is something I'd like to work on."
"We don't really know what the best policies are, and anyone who says they do is blowing smoke."
Riffle said he left MPP in 2014 because of what he described as an industry takeover of the legalization movement. The national advocacy group had previously criticized large cannabis businesses for benefiting from their work but declining to pay it forward, he said. But as the industry expanded and started to contribute, it was able to "drive the agenda," he said. The worry being that it's increasingly driven toward corporatization.
Ocasio-Cortez, a democratic socialist, has emphasized the racial injustices of cannabis criminalization enforcement and said that a pro-legalization platform can help galvanize audiences on social media.
A few more ways to gain traction:
– Support a Federal Jobs Guarantee
– Bailout Student Debt
– Legalize Marijuana & Explore Reparations, Baby Bonds

Here's our Student Loan Cancellation Digital Town Hall w/ @StephanieKelton (from before my primary win!): https://t.co/A1QEZhniUQ pic.twitter.com/s0NeG2IMNr

— Alexandria Ocasio-Cortez (@AOC) January 2, 2019
In one of her widely watched Instagram live videos in November, she called prohibition a "tool" of oppression against minorities that ought to be eradicated.
But what kind of legalization model she supports is yet to be seen.
For the time being, Ocasio-Cortez is invested in building a progressive coalition in the House that will tackle issues like climate change, income inequality and immigration. But a different kind of "Green New Deal" may soon be on the horizon, and the congresswoman will have a say in what that looks like as cannabis reform moves forward in Congress.
And at the very least, it stands to reason that Riffle's background in the marijuana advocacy realm could be of service to the new congresswoman down the line.
Congressman Issues 'Blueprint To Legalize Marijuana' For Democratic House In 2019
Photo courtesy of Rep. Alexandria Ocasio-Cortez/Facebook.
Hawaii Lawmakers Approve Marijuana Decriminalization Bill In Joint Committee Hearing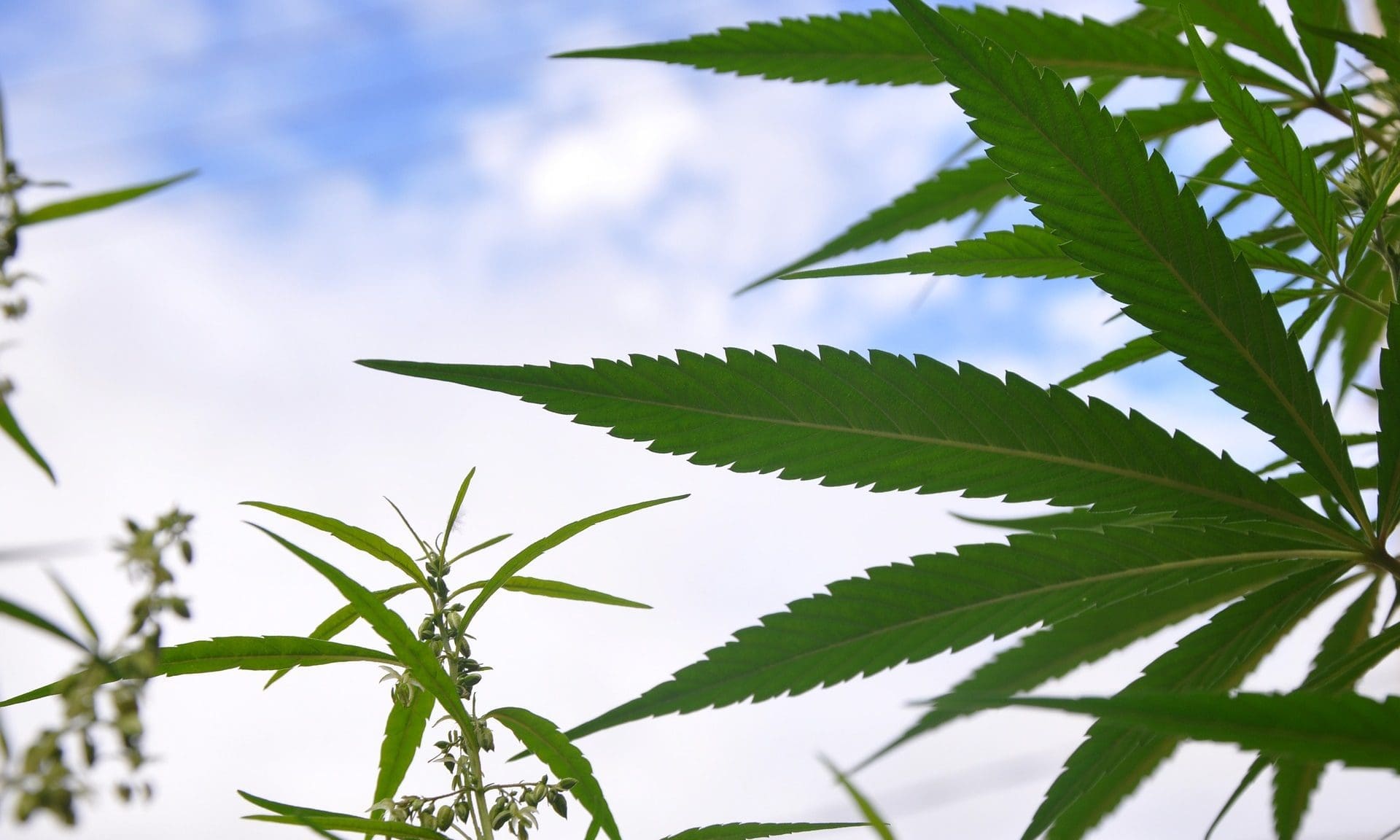 Two Hawaii Senate committees approved a bill to decriminalize the possession of small amounts of marijuana in a joint hearing on Tuesday.
The vote comes two weeks after the full House passed the amended legislation, which makes possession of three grams or less of cannabis a civil offense instead of a crime punishable by jail time. As approved by that full chamber, a first the offense was punishable by a $200 fine under the bill, but the Senate committees lowered it to $30 instead.
While the quantity of marijuana is significantly less than in other states have decriminalized, the development was welcomed by reform advocates in the state.
"[W]e embrace the move from criminalization that the bill still represents, and particularly applaud the provisions to dismiss pending charges and expunge convictions related to cannabis offenses," the reform organization Drug Policy Forum of Hawaii, said in written testimony. "While we support full-scale legalization of adult use cannabis, this bill then also begins to reverse the brutal impact of the decades' long, needless criminalization of this substance."
The Senate Committee on Judiciary adopted the House recommendation without objection and advanced the bill. The Senate Committee on Public Safety, Intergovernmental, and Military Affairs didn't immediately have a quorum during the joint hearing, so that panel didn't formally take its vote until later in the day.
Besides decriminalizing low-level cannabis possession, the legislation would provide for the expungement of prior convictions cocerning three grams or less.
It would also establish a marijuana evaluation task force to "examine other states' laws, penalties, and outcomes pertaining to marijuana use, other than marijuana use for medical purposes, and make recommendations on amending marijuana use penalties and outcomes in the State."
Advocates are cautiously optimistic that Gov. David Ige (D) will sign the bill if it arrives on his desk. While he's expressed concerns about adult-use legalization, he put his name on decriminalization legislation as a state senator in 2013.
On that note, a separate legalization proposal that advanced further than similar legislation has ever gone in Hawaii after it was approved by a Senate committee last month did not receive consideration in another panel before the deadline to proceed through the legislative process, which effectively killed the bill.
Elsewhere, New Mexico lawmakers sent a more wide-ranging decriminalization bill to the desk of Gov. Michelle Lujan Grisham (D) over the weekend. The pro-legalization governor is expected to sign the legislation.
Photo courtesy of Max Pixel.
First Congressional Marijuana Vote Of 2019 Officially Scheduled For Next Week
A bipartisan bill designed to protect banks that service the marijuana industry from being penalized by federal regulators will get a vote in a key congressional committee next week.
The legislation, which was discussed during the first cannabis-related hearing of the 116th Congress last month, will go before the House Financial Services Committee on Tuesday.
Reps. Ed Perlmutter (D-CO) Denny Heck (D-WA), Steve Stivers (R-OH) and Warren Davidson (R-OH) are the chief sponsors of the Secure and Fair Enforcement (SAFE) Banking Act. It was formally filed earlier this month, and currently has 138 cosponsors—more than a quarter of the House.
After no action for 6 years, #SAFEBanking has received its first hearing and will see its first vote next week. Glad to have the support of 138+ cosponsors as we work to address the #cannabis banking issue and get cash off our streets. https://t.co/jylk1udqVQ

— Rep. Ed Perlmutter (@RepPerlmutter) March 19, 2019
"For six years, Congress has failed to act on the issue of cannabis banking, putting thousands of employees, businesses and communities at risk," Perlmutter said in a statement emailed to Marijuana Moment. "However, the issue is finally receiving the attention it deserves with the first-ever congressional hearing and now a scheduled committee vote."
'Among the cosponsors is the chair of the committee herself, Rep. Maxine Waters (D-CA), who spoke about addressing banking issues in the cannabis industry shortly before assuming the position. Judiciary Committee Chairman Jerrold Nadler (D-NY) and Rules Committee Chairman Jim McGovern (D-MA), have also signed onto the legislation—demonstrating its support among powerful Democratic leaders of the House.
All of this sets the stage for a potentially game-changing vote, as Republican leadership during the last Congress consistently blocked marijuana-related bills from even being considered. With Democrats in control and leading lawmakers embracing the legislation, it stands a good chance of heading to the full House and then on to the Senate.
Resolving banking problems for marijuana companies was one of several legislative goals that Rep. Earl Blumenauer (D-OR) outlined in a blueprint to end federal marijuana prohibition he sent to his party's leaders last year.
"The banking issue is just one aspect of the failed policy of federal marijuana criminalization. In order to truly bring the marijuana industry out of the shadows, actions need to be taken by Congress to amend this, and many others, outdated and discriminatory practices," Justin Strekal, political director for NORML, said in a statement. "This will certainly not be the last hearing of this Congress to discuss marijuana prohibition and we expect a full hearing on prohibition to be scheduled in the months to come."
There were several changes made to the banking bill since it was last introduced in the 115th Congress. For example, the legislation clarifies that protections are extended to financial institutions that work with ancillary cannabis business—not just those that directly sell marijuana or marijuana products.
"[P]roceeds from a transaction conducted by a cannabis-related legitimate business shall not be considered as proceeds from an unlawful activity solely because the transaction was conducted by a cannabis-related legitimate business," the bill states.
It also calls on the Federal Financial Institutions Examination Council to implement "uniform guidance and examination procedures for depository institutions that provide financial services to cannabis-related legitimate businesses."
There have been widespread calls to tackle the banking problem, including from members of Congress and representatives of cannabis businesses. With this vote, it seems those calls are at least starting to be answered.
Meanwhile, Nadler has signaled that his Judiciary Committee may also take up broader marijuana legislation soon.
"With 97.7 percent of the U.S. population living in a state where voters have legalized some form of adult recreational, medical or limited-medical use of marijuana, congressional inaction is no longer an option," Perlmutter said. "And with broad, bipartisan support in the House, I look forward to the SAFE Banking Act continuing to move forward in the Financial Services Committee and on the floor of the House."
This story has been updated to include statements from Perlmutter and NORML.
Congressional Committee Could Take Up Marijuana Reform 'Fairly Soon,' Chairman Says
Photo courtesy of Brian Shamblen.
Feds Ramp Up Calls For Research Into Marijuana Treatment For Chronic Pain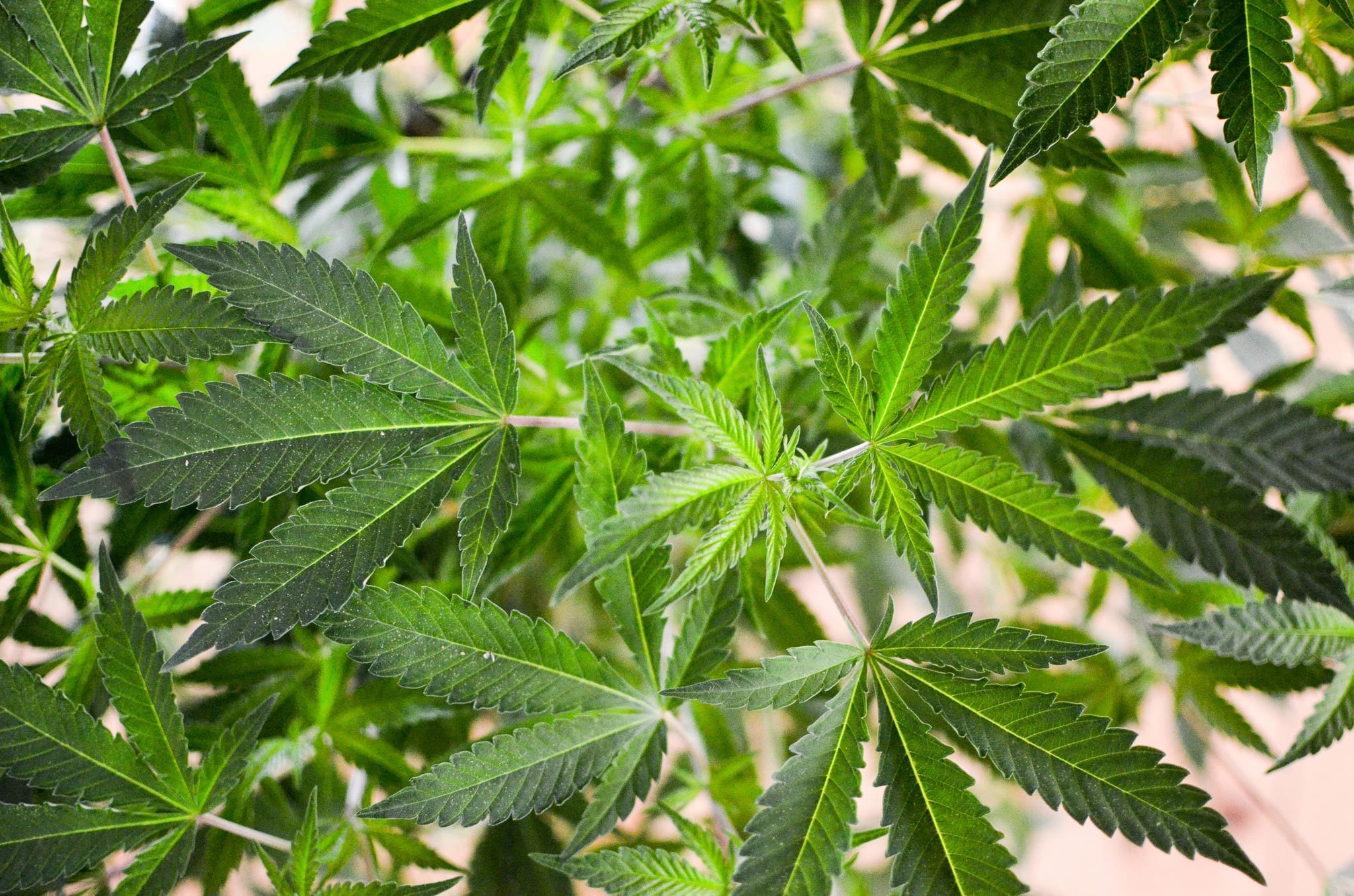 A federal health agency is seeking the public's help in identifying studies that explore the potential benefits and harms of using marijuana instead of opioids for chronic pain treatment.
In three separate notices published in the Federal Register on Tuesday, the Agency for Healthcare Research and Quality (AHRQ) said it is in the process of reviewing existing research on chronic pain—specifically alternatives to opioid-based painkillers—and requested "supplemental evidence and data submissions" from the public.
The agency provided guidelines for what exactly it was interested in learning. One notice called for studies on the "comparative effectiveness" of using non-opioid therapies, "including marijuana," instead of opioids. The studies should explore differences in "outcomes related to pain, function, and quality of life." The filing also includes a prompt for evidence about utilizing cannabis in tandem with opioids, including how the harms of the prescription pain medications vary for patients who also use marijuana.
In another notice, AHRQ, which is part of the U.S. Department of Health and Human Services, said it wants help completing its review of non-invasive and non-pharmacologic chronic pain treatments such as exercise, mindfulness, acupuncture—and yes, medical marijuana. The request specified that the agency is interested in research on "any formulation" of cannabis.
Finally, a third notice included marijuana in a list of non-opioid pharmacologic treatment options that AHRQ is interested in exploring. The public is encouraged to submit studies and data on the risk of "overdose, misuse, dependence, withdrawals due to adverse events, and serious adverse events" for medical cannabis, as well as more conventional oral and topical treatments.
Altogether, the package of solicitations demonstrates that while marijuana remains a Schedule I drug (meaning the federal government does not recognize it as having medical value), there are federal agencies that are compelled by the prospect that cannabis effectively treats pain without the risks posed by opioids.
And there are any number of studies that AHRQ might want to take into consideration. For example, there are surveys that show patients often use marijuana as a substitute for opioid painkillers and other pharmaceuticals, as well as several comprehensive studies indicating that states with legal cannabis access experience lower opioid overdose rates and have fewer opioid prescriptions compared to non-legal states.
The deadline to submit studies and data for all of the new notices is April 18.
These are the latest in a series of notices that AHRQ and other federal agencies have published in recent months. Last year, the National Center for Complementary and Integrative Health hosted a workshop that specifically addressed barriers to cannabis research while the substance remains federally prohibited.
Anti-Legalization GOP Congressman Slams DEA Over Marijuana Research Blockade
Photo courtesy of Philip Steffan.