Congress Should Reclassify Marijuana To Help Kids With Cancer, Lawmaker Testifies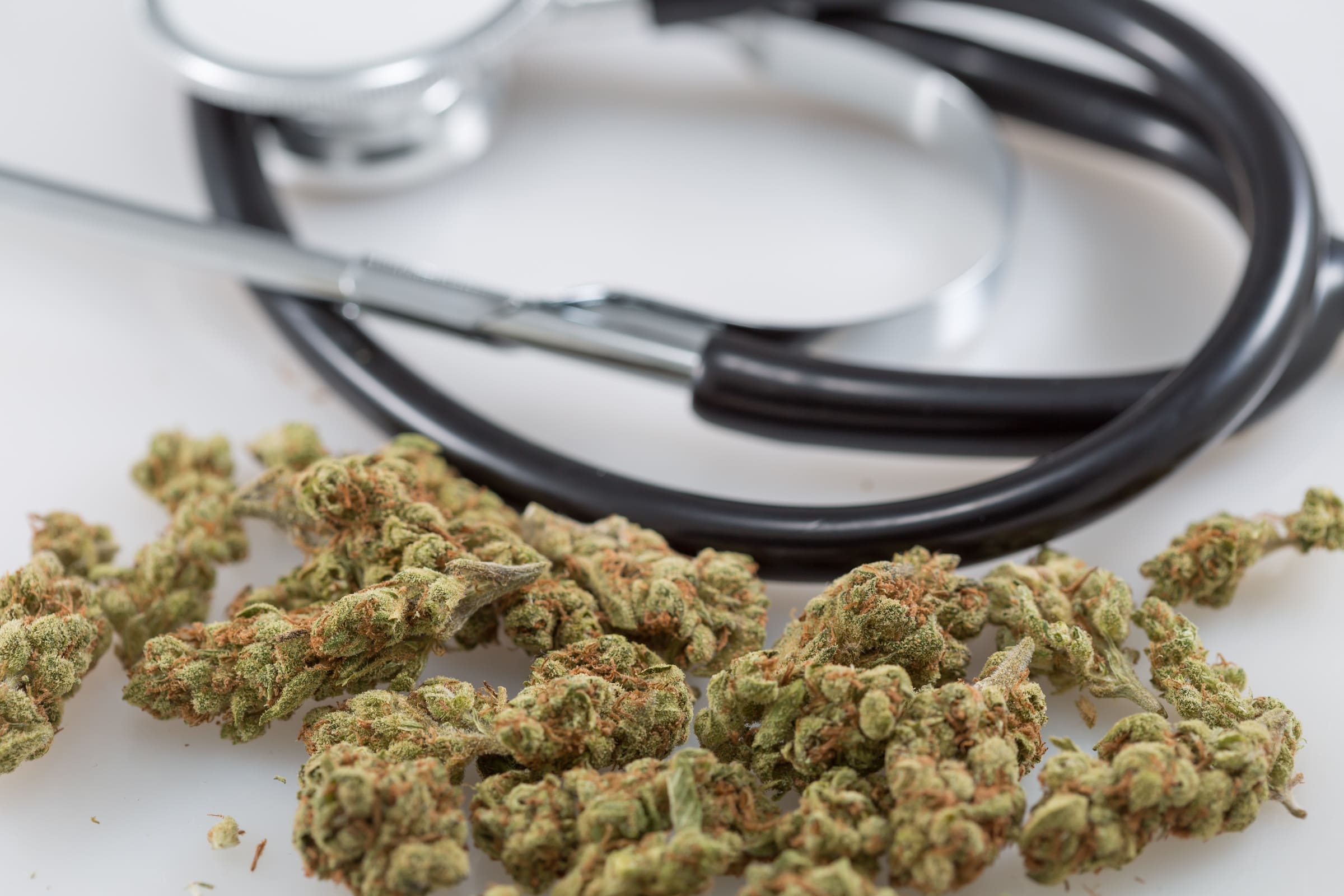 Marijuana's current Schedule I status under federal law is a cause of unnecessary distress and suffering for families of children with cancer, a congresswoman testified on Friday.
"As the mother of a 10-year-old daughter, I can tell you there is nothing worse than watching your child in pain," Rep. Elaine Luria (D-VA) said. "The unfortunate reality is that our outdated marijuana laws cause chronically ill children to suffer from unbearable bouts of pain every day."
The lawmaker told the story of a 10-year-old girl from her district who has used medical cannabis to find relief from a rare form of brain cancer.
"Over the last four years, Madison has had multiple major surgeries, severe bouts of pain, and very difficult treatments," Luria said during a Judiciary Committee member day hearing at which lawmakers could testify about their legislative interests and priorities under the panel's jurisdiction. "After numerous treatments, Madison's family began to experiment with cannabis products to make life more bearable for her. And thankfully, it worked! Madison is now able to go to school, play with friends, and do things that most 10-year-old girls do."
As a mother, I will not stand on the sidelines while our outdated marijuana laws cause undue hardship on our children and our families. That's why I made sure that my colleagues heard the impact of our inaction in reforming our marijuana laws. (2/2)https://t.co/KCJfmDwuuN

— Rep. Elaine Luria (@RepElaineLuria) September 20, 2019
"It defies logic, science, and compassion that marijuana is classified as a Schedule 1 drug alongside heroin."
"As a mother, I will not stand on the sidelines while our outdated marijuana laws cause an undue hardship on our children and our families," she said.
Luria is cosponsoring several bills to change federal marijuana laws, her office noted in a press release.
"Our archaic medical marijuana policies prevent Madison from receiving her treatment on a legal basis," she said during the hearing. "Since cannabis is a Schedule I drug, Madison's mother could be arrested, have her property seized, or lose her daughter to child protective services. By doing what is best for her daughter, Madison's mother is risking everything. But she is doing exactly what any mother would do for her child."
No Marijuana Banking Without Justice Reform, Three Presidential Candidates Say
Supreme Court Justices Discuss Marijuana Policy During Immigration Case Arguments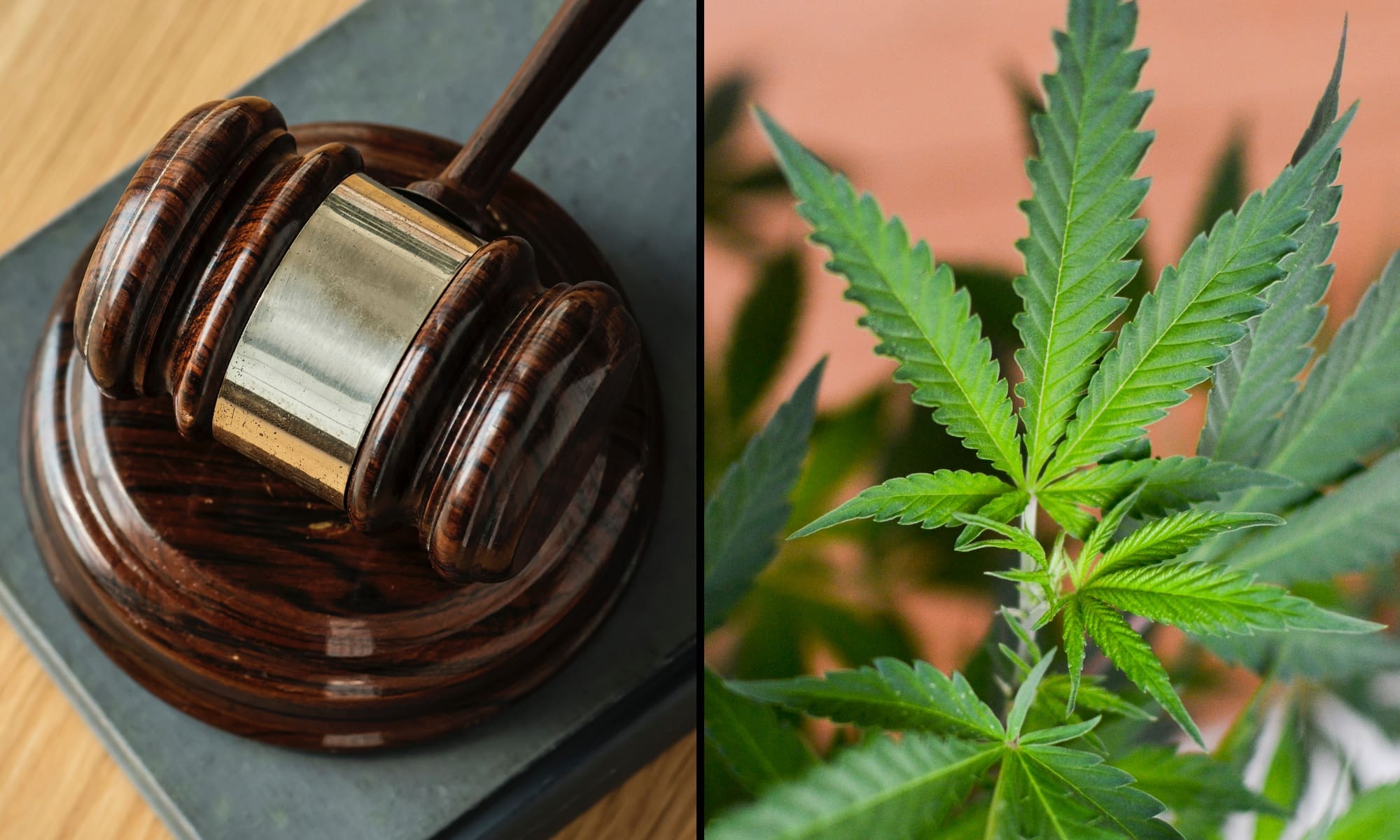 A Supreme Court hearing on Tuesday concerning the fate of a program protecting immigrants brought to the U.S. as children featured a brief conversation about federal marijuana enforcement policy.
Justices questioned the difference between what President Trump's administration did—issuing memos ordering the Deferred Action for Childhood Arrivals (DACA) program to be wound down—and what the Obama administration did when his Justice Department told prosecutors not to pursue marijuana cases in states that legalized it.
During the discussion about prosecutorial discretion, Justice Samuel Alito asked if courts have jurisdiction to review or overturn instances where prosecutors make a policy change for a "certain category of drug cases," by declining to pursue those that involved "lesser amounts of drugs."
An attorney representing the so-called "Dreamers," Theodore Olson, said he didn't think it would be.
But Olson said the comparison wasn't valid because the DACA program "invited [Dreamers] into the program, provided other statutes which have not been challenged by the government, provided benefits that were associated with that decision, and individuals relied upon that for five years."
In other words, while the Justice Department has historically issued guidance and allowed for prosecutorial discretion for issues such as drug crimes, DACA rises to a different standard, in part because of the benefits it provided to hundreds of thousands of eligible immigrants.
Justice Neil Gorsuch, a Trump appointee, sought clarification about the "limiting principle" that the attorney was using to distinguish DACA from other prosecutorial discretion decisions.
Olson said it's "a composite of principles" and a "categorical determination involving a substantial number of people."
"Let me just stop you there, though, because if it's categorical and a large number of people, I can think of a lot of prosecutorial decisions involving drug cases, the treatment of marijuana in our society today under federal law—perhaps it would be cocaine, five kilograms," Gorsuch said in the exchange, which was first noted by Politico. "Whatever is in the attorney general memo affects lots of people on a categorical basis every day."
The justice appeared to cite the Obama-era Cole memo as an example. That guidance, which was rescinded by then-Attorney General Jeff Sessions in early 2018, advised prosecutors to use enforcement discretion and not target state-legal cannabis programs despite ongoing federal prohibition.
"There's an entire industry in a lot of states involving marijuana that would argue they're relying on memos issued by the attorney general that we will not enforce marijuana laws, for example," Gorsuch said.
"I think that is completely different," Olson contended. "They are not invited to participate into a program, to reveal the business that they're in, to come forward, to take advantage of benefits."
Gorsuch countered that cannabis businesses "have a lot of economic interests at stake" and would argue that "billions of dollars are at stake [and] we've relied on the attorney general's guidance memos."
Photo elements courtesy of rawpixel and Philip Steffan.
Groups Push Congress To Let D.C. Legalize Marijuana Sales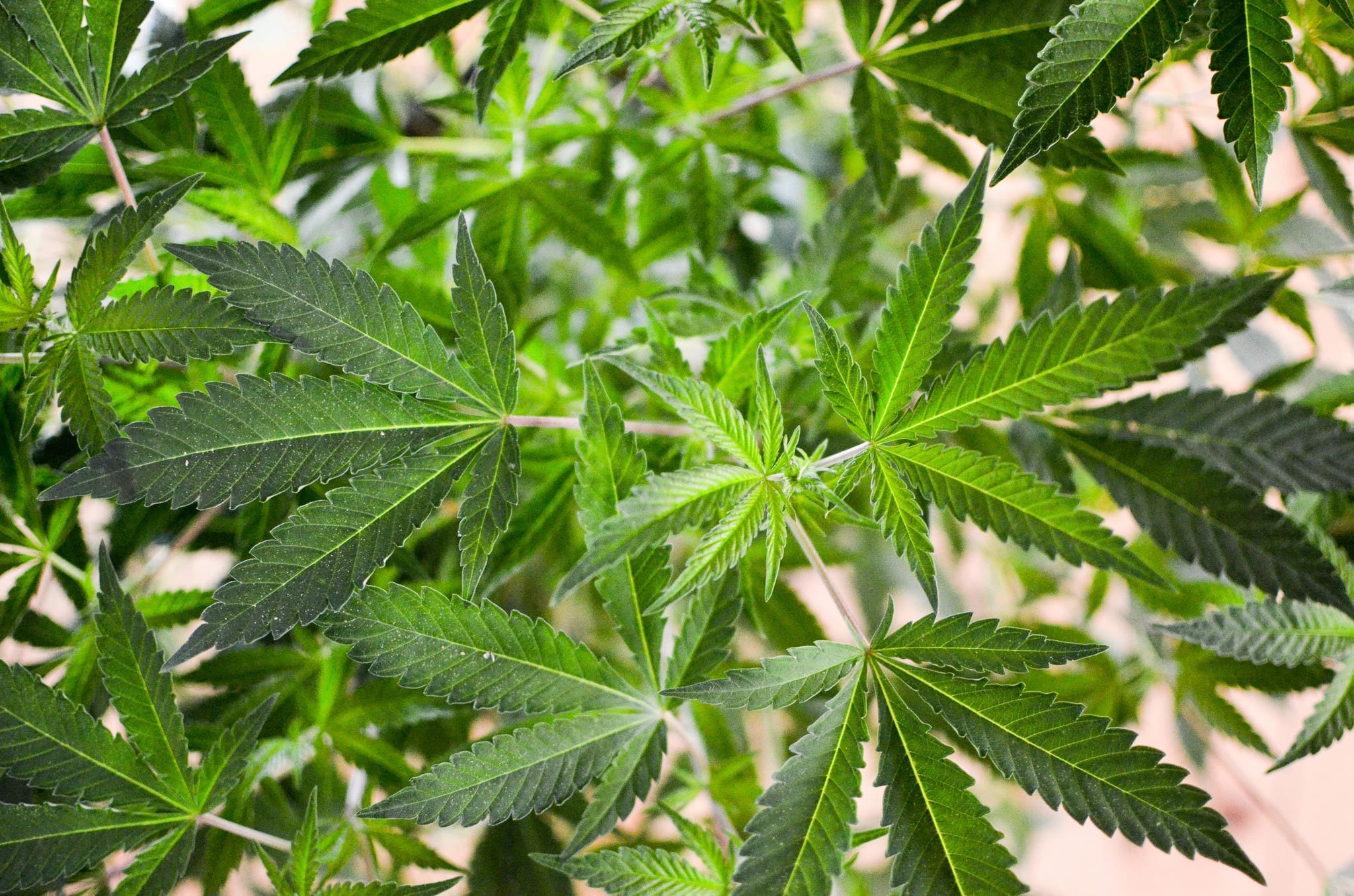 More than a dozen advocacy organizations sent a letter to House and Senate leadership on Wednesday, urging them to allow Washington, D.C. to implement a regulated marijuana market.
While D.C. voters approved an initiative legalizing low-level possession and home cultivation of cannabis in 2014, congressional lawmakers have attached riders to spending legislation each year since that have blocked officials in the nation's capital from using local tax dollars to enact a retail sales component.
"It is critical that Congress support D.C.'s right to home rule and the ability to spend local tax dollars as they deem fit, especially in regard to the regulation and taxation of marijuana," the groups—including Drug Policy Alliance (DPA), ACLU of D.C., NORML and Competitive Enterprise Institute—wrote.
In its latest spending bill for Fiscal Year 2020, the House Appropriations Committee stripped the rider from the chamber's version of the legislation, and Rep. Andy Harris (R-MD), who has sponsored the measure in years past, didn't attempt to reinsert it. That bill passed the House in June.
But in the Senate version, the rider remained intact, meaning that it will come down to negotiators on a bicameral conference committee to decide which version is sent to President Trump's desk.
"Current law has interfered with the District's efforts to regulate marijuana, which has impacted public safety," the reform groups' letter states. "Without the ability to regulate marijuana sales, the grey market for marijuana flourishes despite the need and want of the District leadership and residents alike to establish a regulatory model."
"Such a model would free up law enforcement resources to focus on reducing violent crime," it continues. "It would also allow legitimate entrepreneurs to start businesses, create jobs and spur economic development."
The National Cannabis Industry Association, Sentencing Project, Northwestern University School of Law, Leadership Conference on Civil and Human Rights, R Street Institute and Law Enforcement Action Partnership, among other organizations, also signed the letter.
We joined 17 other organizations in sending this letter today to House and Senate leadership.

Here's what we believe: It is time for Congress to support DC's right to self-determination and lift the rider prohibiting them from regulating marijuana. https://t.co/RdGRbvELSl pic.twitter.com/lE6Er3A0X6

— The Leadership Conference (@civilrightsorg) November 13, 2019
"Under these conditions—where marijuana is essentially decriminalized, but there is no legal access for adult use—D.C. has been left with a complicated grey market that is both unsafe and a far cry from the racial and economic justice promises of the Initiative 71 campaign," Queen Adesuyi, DPA's policy manager for national affairs, said in a press release.
"It's time that Congress get its hands off of D.C. and allow D.C. Council, Mayor Muriel Bowser, and other relevant D.C. stakeholders to deliver on the promises of equity and justice for those disproportionately impacted by racially-biased enforcement of marijuana laws," she said.
Bowser, who is a champion of D.C. statehood and cannabis reform, announced in May that she was sending a bill to the District Council that would provide for the retail sale of marijuana in the city. She's repeatedly implored lawmakers to remove the rider preventing the local government from fully following through on the will of voters.
Congress: Keep your #HandsOffDC and #RemoveTheRider preventing us from establishing a safe & equitable cannabis regime for adult use. Together, with Congresswoman @EleanorNorton, we fight for the rights of 702,000 disenfranchised DC residents.

🖊Petition: https://t.co/J1wqF93WID pic.twitter.com/AD0MTMp8a9

— Mayor Muriel Bowser (@MayorBowser) October 8, 2019
"Keep your #HandsOffDC and #RemoveTheRider preventing us from establishing a safe & equitable cannabis regime for adult use," she wrote in October, linking to a petition. "Together, with Congresswoman [Eleanor Holmes Norton], we fight for the rights of 702,000 disenfranchised DC residents."
Another area of interest for cannabis reform advocates as it concerns the appropriations process centers on the possible expansion of a rider shielding state marijuana laws from federal interference. Since 2014, Congress has enacted such a policy that only covers medical cannabis policies, but this year the House approved a version that would cover adult-use marijuana programs as well. However, the Senate bill contains only the current medical-focused language, meaning that it will be up to conference committee negotiators to decide.
While the current continuing resolution providing funds for federal agencies is set to expire on November 21, lawmakers are discussing another stopgap funding measure that would push the deadline to December 20.
Read the full letter on the D.C. marijuana rider below:
National DC Rider Letter Final by Marijuana Moment on Scribd
More Than 500 People Have Commented On USDA Hemp Rules So Far
Photo courtesy of Philip Steffan.
Marijuana Prohibition Is Delaying Federal Response To Vaping Crisis, CDC Says
Marijuana's ongoing illegal status under federal law is delaying health officials' response to the rise in vaping-related lung injuries and deaths, a top official with the Centers for Disease Control and Prevention (CDC) said on Wednesday.
During a hearing before the Senate Health, Education, Labor and Pensions Committee, Sen. Lisa Murkowski (R-AK) mentioned that her state is the only one in the country that hasn't experienced reports of lung injuries due to vaping, adding that Alaska has a voter-approved legal cannabis market.
"In our state, retail marijuana is commercialized, it's tested by our state laboratories," the senator said. "Is the CDC providing any information to state regulatory bodies—whether it's Alaska or other states that have legalized—on testing these products for these compounds that are our concern?"
She followed up to ask if there are "any barriers preventing federal officials from working with our state marijuana labs on this topic."
CDC Principal Deputy Director Anne Schuchat replied that the agency is in touch with state health departments, many of which are involved in regulating the cannabis industry, and that they provide guidance. However, because marijuana remains a federally controlled substance, she said there "are some challenges with shipment of specimens [for testing] because of the scheduling of drugs."
"I think it's just delaying it, I don't think it's stopping it," she added.
Watch the marijuana exchange at 1:54:22 into the video below:
But as numerous lawmakers stressed throughout the hearing, there's no room for delays, as more than 2,000 Americans have experienced lung injuries from vaping and almost 40 have died. CDC recently announced that an analysis of lung fluid samples from 29 patients in 10 states turned up evidence indicating that adulterated vape cartridges containing vitamin E acetate may be the cause.
And over the last six months, there have been 2,051 Americans hurt and 39 have died – including two in Tennessee – from vaping-related lung illnesses, many from vaping with THC, the derivative of marijuana that makes people high.

— Sen. Lamar Alexander (@SenAlexander) November 13, 2019
Schuchat emphasized during a separate House hearing last month that while most vaping cases seem connected to THC-containing products, the vast majority have been obtained from illicit sources that wouldn't be subject to the same testing standards as those enforced in regulated state markets.
She made similar remarks earlier this month during an appearance on C-SPAN and suggested that federal regulation of THC products could mitigate vaping injuries.
Still, there was a case in Oregon where a man who purchased vaping products from a licensed dispensary later fell ill and died—though officials said it's not clear whether there's a direct link at this point. In any case, the CDC official's point about delays due to shipping complications arising from prohibition raises concerns at a time when data is urgently needed.
Also during the Senate hearing, Mitch Zeller, director of the Food and Drug Administration's (FDA) Center for Tobacco Products, was asked by Sen. Mike Enzi (R-WY) whether the agency has "jurisdiction over THC products and, if so, what is the authority?"
"I think on a case-by-case basis, when it comes down to the facts, if we were to take an action because of the presence of THC, it would be because the investigation has continued—because we're going after the supply chain here," Zeller said.  "How did these products get onto the market in the first place?"
The official noted that as a regulatory agency, FDA is not in the business of going after individuals for personal possession or use of THC products; rather they have "investigators on the ground to try to get at how did they get into the chain of distribution and commerce in the first place."
"If we can identify the responsible party—because with THC we're talking about an illicit compound so it's not like someone is going to step forward and say, 'yeah I did it'—If we can find the responsible party, if we can do the product analysis that shows that the THC is present, with or without these oils that seem to be making it worse, then in theory we could use authorities that we have under the Food, Drug and Cosmetic Act," he said.
"We could act, depending upon the facts, under Food and Drug authorities," he said.
The comment was quickly applauded by prohibitionist group Smart Approaches To Marijuana, which has argued that recent vaping issues represent an example of why cannabis legalization efforts should be halted.
HUGE:

During a Senate hearing, a representative from the @FDA admits the agency has the authority to crack down on THC supply chains in response to the #PotVapingCrisis.https://t.co/Ft6l0ifEib pic.twitter.com/BVZYGO7cox

— SAM (@learnaboutsam) November 13, 2019
Sen. Rand Paul (R-KY) shared a different perspective, siding with reform advocates who say that calls to prohibit vaping products in response to the crisis are misguided because that policy change could exacerbate the problem by bolstering illicit sales and leaving consumers less protected against contaminated products.
"It seems to be primarily deaths and horrific medical problems from vaping illegal products," the senator said. "What we're going to do in response to that is make more vaping illegal. It seems kind of counterintuitive. It seems if you make more things illegal, maybe you get more people vaping illegal products and you have more problems."
More Than 500 People Have Commented On USDA Hemp Rules So Far
Photo courtesy of Senate HELP Committee.