Cannabis Bonds Can Solve New York's Billion-Dollar Social Equity Problem (Op-Ed)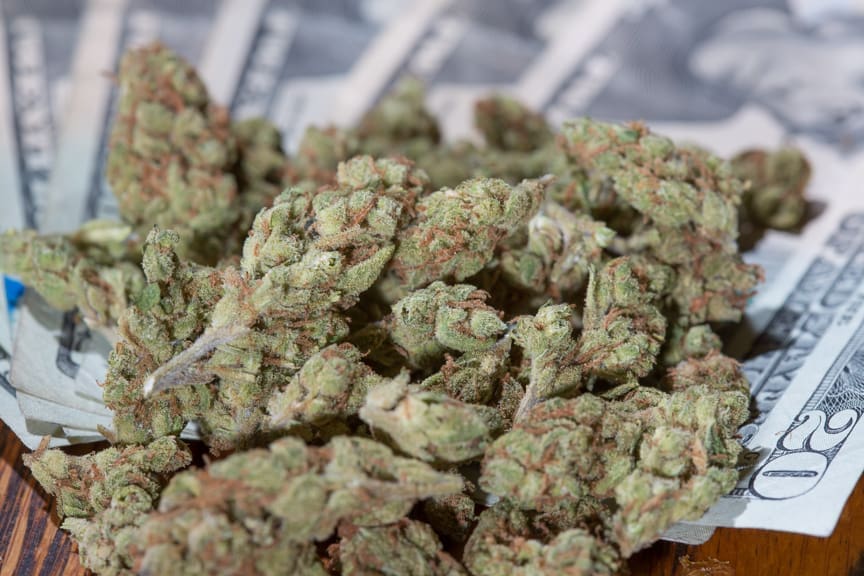 "It's time to leverage our financial expertise to enhance social and economic equity throughout our state for today's entrepreneurs and those that will follow."
By Ari Hoffnung, Bridge West Consulting
Diversity and access to capital are the most significant policy challenges facing New York's adult-use cannabis market. The Marijuana Regulation and Tax Act (MRTA), along with Governor Kathy Hochul's (D) newly announced Seeding Opportunity Initiative, takes steps to address both of these issues. Specifically, MRTA establishes an ambitious goal of awarding 50 percent of all adult-use licenses to social and economic equity applicants and commits to support these businesses with loans, priority licensing and other means such as incubator programs.
Notwithstanding these groundbreaking commitments, New York's social and economic equity entrepreneurs will collectively require more than $1 billion of startup capital. To be clear, the $1 billion price tag is a conservative estimate. Launching a cannabis business is an expensive endeavor. In fact, opening a dispensary requires somewhere between $1-2 million; launching and operating an indoor cultivation facility (with 5,000 square feet of flowering canopy) requires around $5 million in capital. Assuming the state awards 250 to 500 dispensary licenses and 100 to 200 cultivation licenses to social equity applicants, it's easy to see how the aggregate capital requirement will exceed $1 billion.
While the state's $200 million social equity fund is an impressive step in the right direction, it will only cover a fraction of the overall capital needed. For New York to truly become a leader in social equity, we need to find a way to award licenses to diverse applicants while also helping finance these new businesses. Ensuring adequate funding is especially important in light of the fact that traditional financing, such as Small Business Administration loans, is not available to social equity cannabis entrepreneurs because cannabis remains illegal at the federal level.
A $1 billion price tag may seem daunting, but New York can solve this problem by issuing the world's first Cannabis Based Municipal Bonds (CMB), an innovative concept outlined in a 2020 paper by MPG Consulting.
$1 billion in bond proceeds would help provide social equity entrepreneurs with the startup capital they need, in the form of both grants and loans, and could also be used to fund cannabis incubators—managed by universities, nonprofits and socially responsible businesses—to help equip new operators with the requisite skills to be successful.
CMB bondholders could be paid back over a multi-year period using social equity loan repayments and proceeds from New York's adult-use cannabis tax revenues. Based on the state's most recent executive budget estimates, which shows adult-use tax revenues rapidly increasing from $56 million in FY 2023 to $339 million in FY 2027, the 10-year bond capacity would eclipse $1 billion.
To ensure adequate demand for the purchase of CMBs, the state will need to adopt a less traditional approach to marketing these instruments, one that offers innovative financial incentives and appeals to the long-term interests of companies and organizations that support social equity.
For example, the state could incentivize the current medical cannabis companies to purchase CMBs as an alternative to paying a one-time fee to enter the adult-use market as vertically integrated operators. In other words, companies could be given the option to pay a one-time fee or purchase CMBs for several times that amount.
Let's say the one-time fee was $5 million. Why would a company agree to spend $25 million, or even $50 million, instead of $5 million? The reason is that the $5 million fee represents a one-time expense, while the purchase of a $25 or $50 million CMB represents an investment for the company, which would result in annual interest payments and the return of principal to the bondholder at maturity.
There are other well-capitalized stakeholders that may be interested in purchasing CMBs to demonstrate their commitment to New York's social equity efforts.
In fact, there is a long list of companies—from Canadian cannabis companies listed on the NYSE or NASDAQ to alcohol and tobacco companies—keenly interested in playing a role in New York's adult-use market, once cannabis is federally legalized. New York's public pensions funds may also be interested in CMBs given the fact that New York's cannabis industry has the potential of creating thousands of new union jobs.
With more than $60 billion in outstanding bonds, New York State has deep expertise issuing municipal securities. For centuries, New York has been viewed as the financial capital of the world. It's time to leverage our financial expertise to enhance social and economic equity throughout our state for today's entrepreneurs and those that will follow.
Ari Hoffnung launched the Opportunity Grows Cannabis Accelerator, in collaboration with SUNY Binghamton's Koffman Incubator, to help social equity entrepreneurs succeed. He is the CEO of Bridge West Consulting and previously served as the CEO of Vireo Health of New York and New York City's deputy comptroller.
State Treasurers Discuss Marijuana Banking Challenges At Annual Conference With Congressional Officials