California Assembly Approves Psychedelics Legalization Bill With Amendments, Sending It Back To The Senate For Final Passage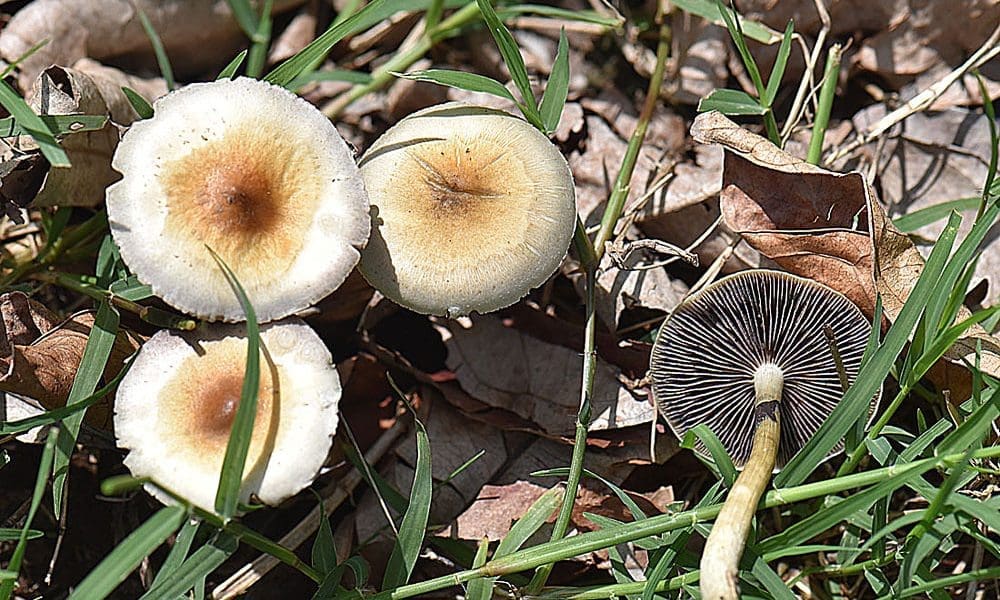 The California Assembly has approved a Senate-passed psychedelics legalization bill, sending it back to the opposite chamber for concurrence on recent amendments before the measure potentially heads to the governor's desk.
The Assembly cleared the legislation from Sen. Scott Wiener (D) in a 42-11 vote on Wednesday—a significant victory for advocates after an earlier version of the psychedelics reform measure that also passed the Senate ultimately stalled out in the Assembly last year. The bill would legalize the possession and cultivation of small amounts of certain entheogenic plants and fungi for adults 21 and older.
"California's veterans, first responders, and others struggling with PTSD, depression, and addiction deserve access to these promising plant medicines," Wiener said in a press release. "SB 58 has prudent safeguards in place after we incorporated feedback from three years of deep engagement with a broad array of stakeholders."
"We know these substances are not addictive, and they show tremendous promise in treating many of the most intractable conditions driving our nation's mental health crisis," he said. It's time to stop criminalizing people who use psychedelics for healing or personal well-being."
SB 58 previously passed the Senate & returns for a final sign-off.

— Senator Scott Wiener (@Scott_Wiener) September 6, 2023
Whether this latest version will be enacted is still an open question. Members of the Assembly adopted a number of amendments along its path to the floor, including removing ibogaine from the list of legalized substances, lowering possession limits, eliminating sharing provisions and pushing back the effective date for legalization to 2025 to give a work group time to submit recommendations on creating regulated access to psychedelics.
Those latest changes were accepted during an Assembly Appropriations Committee hearing last week.
Under the bill as revised, the California Health and Human Services Agency (CHHSA) would be responsible for forming the workgroup to "study and make recommendations on the establishment of a framework governing the therapeutic use, including facilitated or supported use," of mescaline, ibogaine, DMT and psilocybin.
While ibogaine would be included in the study, the legislation would no longer make personal use of the psychedelic legal for adults 21 and older as originally proposed. As revised, the possession limit for the remaining substances that would be legalized starting January 1, 2025 were reduced by at least half as compared to the original legislation.
The "allowable amount" section of the bill as amended allows for the following psychedelics possession limits:
Mescaline: 4 grams
DMT: One gram
Psilocybin: One gram, or up to one ounce of "a plant or fungi containing psilocybin"
Psilocyn: One gram, or up to one ounce of "a plant or fungi containing psilocyn."
It also says that adults could possess an "amount of spores or mycelium capable of producing an allowable amount of a plant or fungi which contain a controlled substance" that would be legalized under the bill.
"Every day that criminal penalties prevent veterans from accessing psychedelic plant medicines is a day their lives are at risk," Jesse Gould, a military veteran and founder of the Heroic Hearts Projects, said. "Psychedelics helped heal the unseen scars from my service in the War on Terror after traditional medicine failed me for years. Since then I've dedicated my life to educating veterans in the safe and effective use of psychedelics. Removing criminal penalties for the use of these substances will help that work, not hurt it."
Beside personal possession and cultivation being legalized, the bill would also specifically provide for "community-based healing" involving the entheogenic substances. It previously included "group counseling" as well, but an author's amendment that was adopted in June removed all references to counseling. It also made a series of technical changes to clean up the legislation.
The legislation's provisions around the transfer of covered psychedelics without remuneration were also recently revised, making it so people could share the substances within the context of therapeutic or facilitated use. Advocates had hoped that gifting would be more broadly legalized outside of regulated settings, but it appears that would remain prohibited without further legislative action.
Another key difference between this bill and the prior version from last session is that it excludes synthetic psychedelics like LSD and MDMA from the list of substances that would be legalized and focuses only on those that are derived from plants or fungi.
When the prior version of the legislation was in jeopardy near the end of the 2022 session, Wiener sought to make a deal to save it by removing synthetics in an attempt to shift law enforcement organizations from being opposed to neutral on the bill. That move was opposed by advocates and ultimately did not produce a passable proposal.
Peyote is also excluded from the bill's legalized substances list, which is responsive to concerns raised by some advocates and indigenous groups about the risks of over-harvesting the vulnerable cacti that's been ceremonially used.
—
Marijuana Moment is tracking more than 1,000 cannabis, psychedelics and drug policy bills in state legislatures and Congress this year. Patreon supporters pledging at least $25/month get access to our interactive maps, charts and hearing calendar so they don't miss any developments.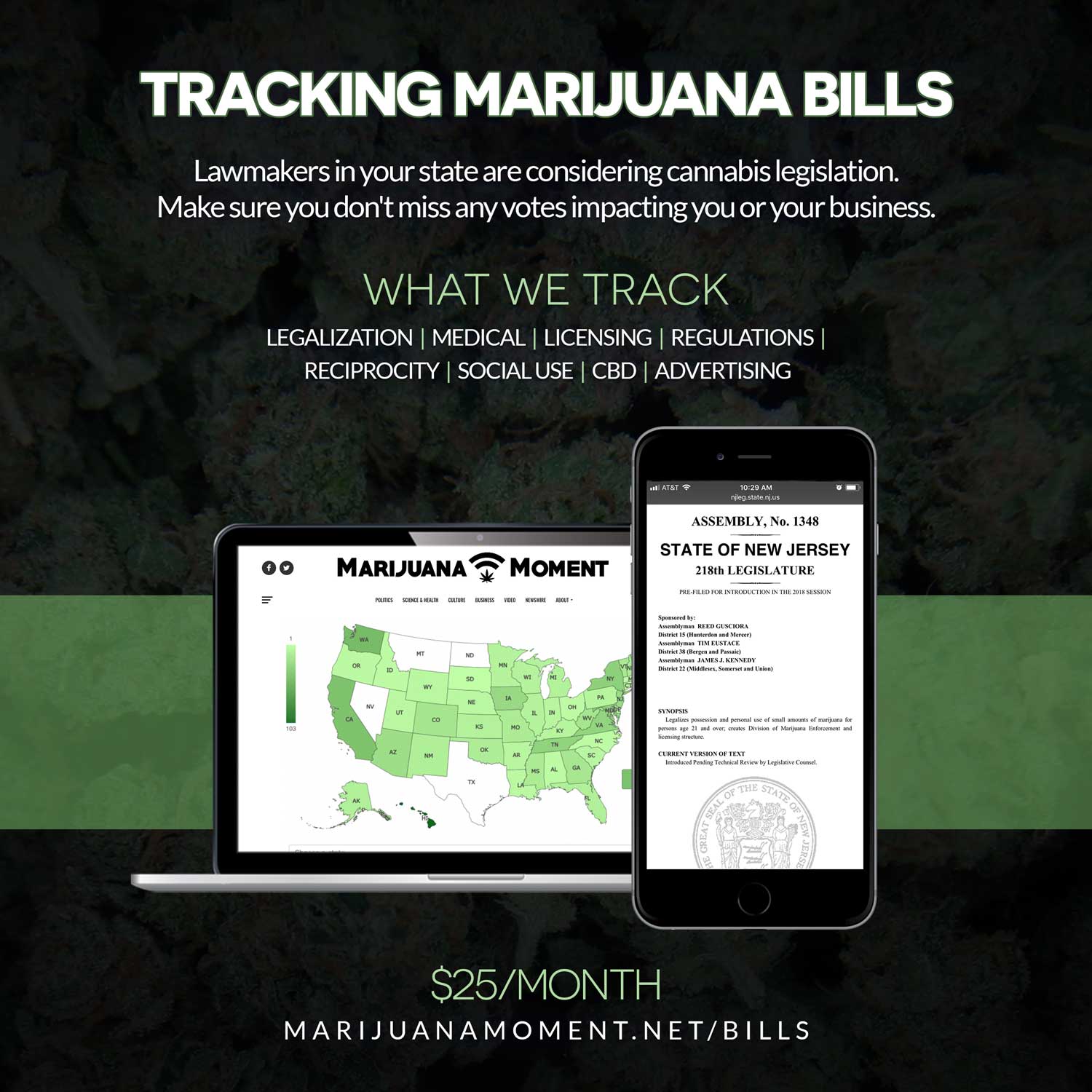 Learn more about our marijuana bill tracker and become a supporter on Patreon to get access.
—
Asked whether he expects that Gov. Gavin Newsom (D) would support the legislation this session if it clears the hurdles in the Assembly and arrives on his desk, Wiener told Marijuana Moment in June that "it's unclear to me," as the governor is "not expressing any opinion pro or con."
The Assembly Appropriations Committee also recently approved a Senate-passed bill that is meant to bolster protections for workers who use cannabis off the job. The panel adopted technical amendments to the measure from Sen. Steven Bradford (D), however, so it will go back to the Senate for concurrence if it is approved by the full Assembly.
The bill would build on existing employment protections enacted last session that bar employers from penalizing most workers for using cannabis in compliance with state law off the job.
Meanwhile, state Attorney General Rob Bonta (D) announced a new program last month aimed at curtailing the illicit market, and he also argued that the high tax rate for cannabis in the state is partly to blame for why illegal sales are continuing.
Bonta's office has also been soliciting input from local government and cannabis industry groups as it works to finalize an opinion on the potential legal risks of authorizing interstate marijuana commerce under ongoing federal prohibition, documents obtained by Marijuana Moment show.
Congressman's Interference In Cherokee Tribe's Marijuana Legalization Vote Could Help Referendum Pass, Chief Says
Photo courtesy of Dick Culbert.