Busting People For Marijuana Is A Waste Of Capitol Police Resources, Insurrection Investigator Tells Congress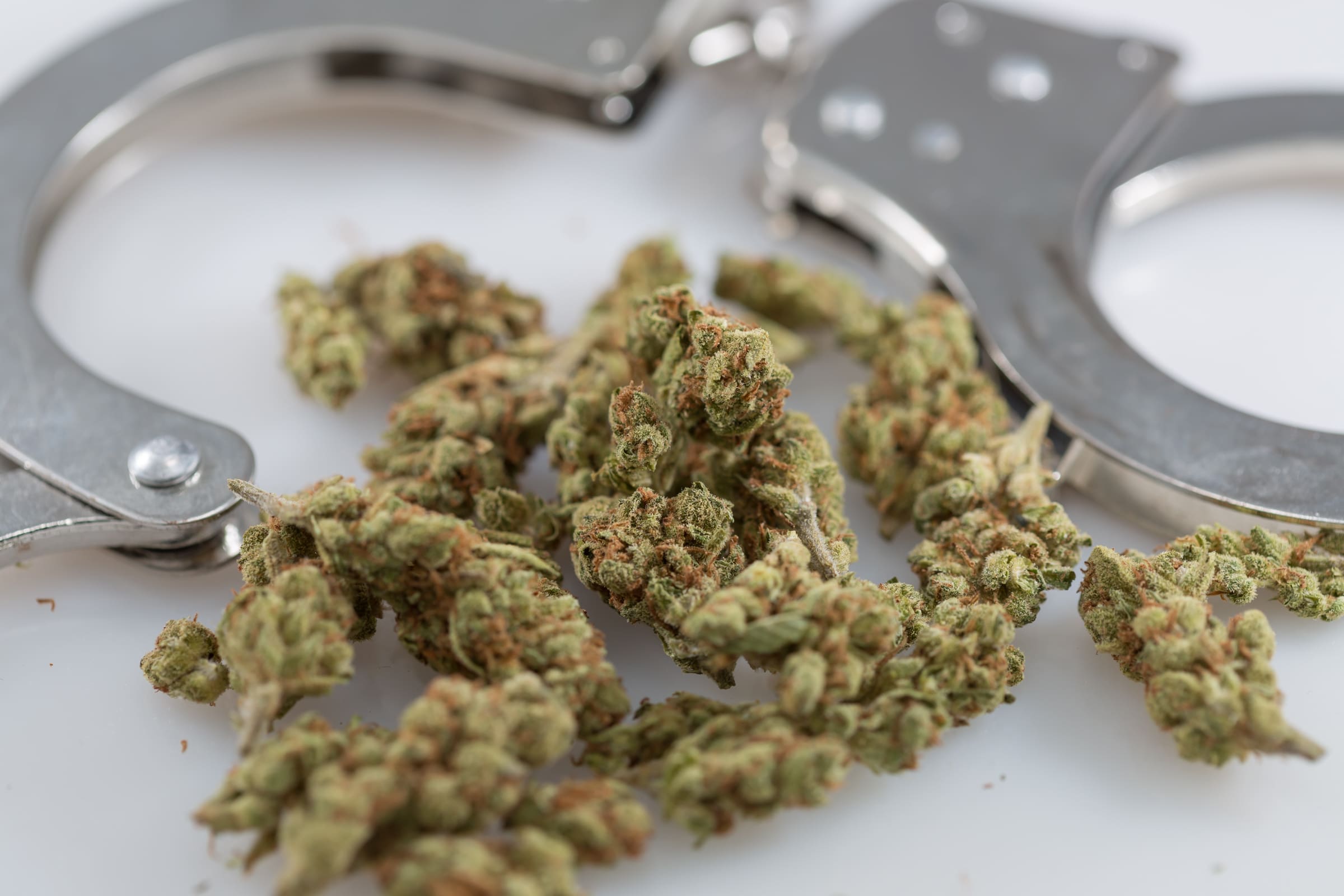 A top investigator into the January 6 insurrection on Congress told lawmakers at a recent hearing that Capitol Police shouldn't be wasting resources busting people for smoking marijuana when they have more serious responsibilities to carry out. And a GOP congressman said he agrees.
Lt. Gen. Jeffrey Buchanan, who served as the deputy leader of the Capitol Attack Review Task Force, made the remarks during a hearing before the House Administration Committee on Wednesday. In discussing the law enforcement shortcomings that enabled people to storm the building, he said police would be better prepared if they weren't pursuing low-level cannabis offenses.
To resolve the "manpower problems" of the police force, Buchanan said a reevaluation of enforcement priorities is in order.
"I mean, if our officers are busting teenagers for smoking marijuana over at the train station—I know that's against the law, but if that doesn't have anything to do with protecting the Capitol or its members—it's probably wasted time and energy," he said. "It requires a cultural change. It has to start at the top, but more importantly it has to be driven by our actions every day."
Rep. Rodney Davis (R-IL), who recently sponsored a bill to protect the 2nd Amendment rights of people using marijuana in legal states, responded that Buchanan is "100 percent correct."
The notion that enforcing laws against cannabis is an unwise use of government resources has been a common theme in the current Congress—and it's a sentiment shared by the nation's top prosecutor.
Attorney General Merrick Garland had repeatedly said that he does not feel the Department of Justice should be using its limited resources to go after people using marijuana in compliance with state law.
Most recently, he said during a hearing before a House Appropriations subcommittee that the "department's view on marijuana use is that enforcement against use is not a good use of our resources."
That view aligns with policies put into place under President Barack Obama's administration—known as the Cole memorandum—and then rescinded by President Donald Trump's first attorney general, Jeff Sessions.
"Criminalizing the use of marijuana has contributed to mass incarceration and racial disparities in our criminal justice system," Garland said in written testimony, "and has made it difficult for millions of Americans to find employment due to criminal records for nonviolent offenses."
Marijuana Decriminalization Qualifies For Local Ohio Ballot, With Activists Working To Secure More Measures