Bill On Trump's Desk Would Allow Marijuana (And Maybe MDMA) For Some Patients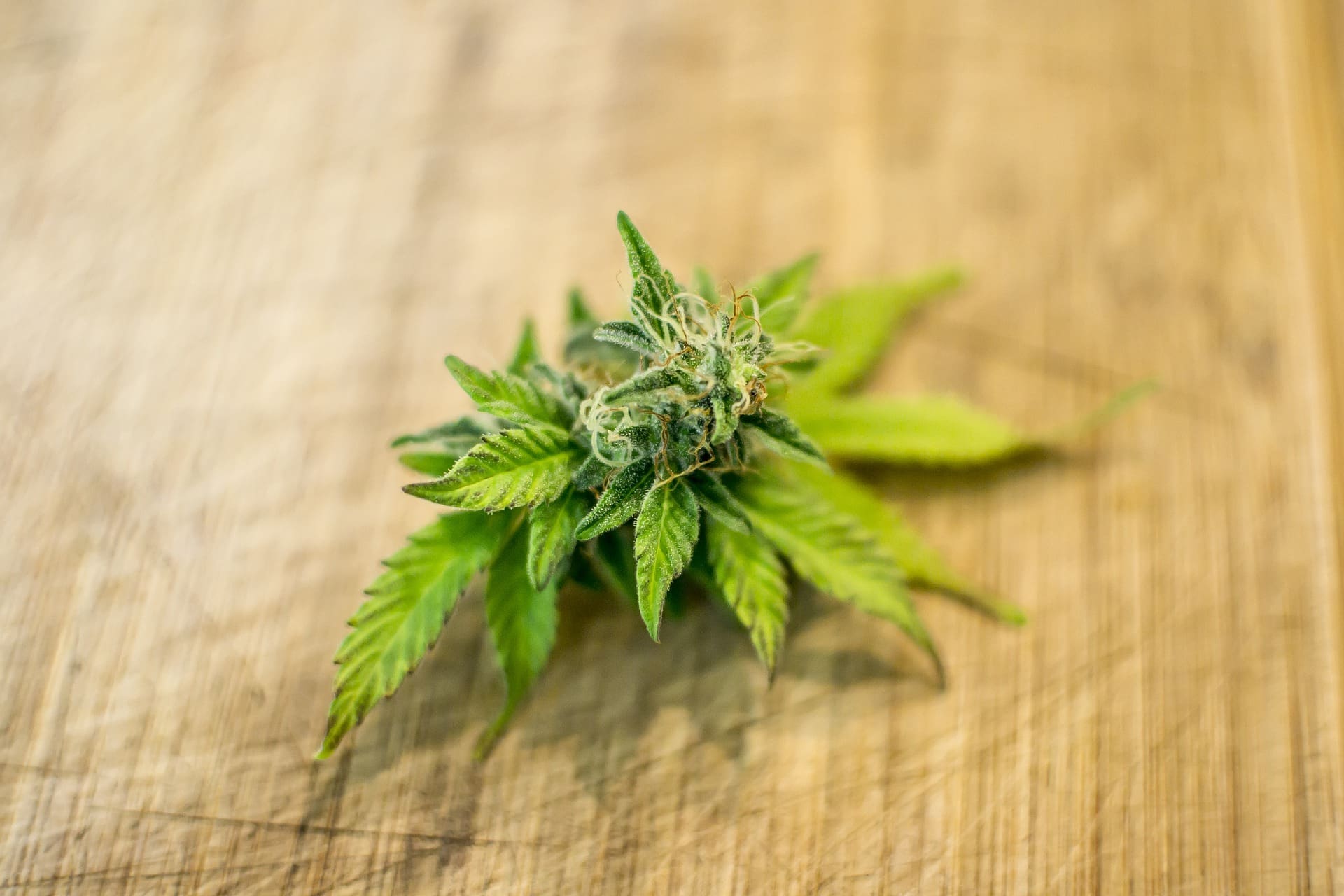 Seriously ill patients would finally be allowed to use marijuana — and potentially MDMA and psilocybin — without violating federal law under a congressionally approved bill now heading to President Trump's desk.
The bill, know as the "Right to Try Act," would give certain patients access to drugs that have not yet received U.S. Food and Drug Administration approval for broad use. The House voted 250 – 169 to pass the legislation on Tuesday, and it cleared the Senate by unanimous consent last August.
In order to qualify under the new program, a drug must have completed a phase 1 clinical trial, be under active development, and meet certain other criteria:
"(2) the term 'eligible investigational drug' means an investigational drug (as such term is used in section 561)—
"(A) for which a Phase 1 clinical trial has been completed;
"(B) that has not been approved or licensed for any use under section 505 of this Act or section 351 of the Public Health Service Act;
"(C) (i) for which an application has been filed under section 505(b) of this Act or section 351(a) of the Public Health Service Act; or
"(ii) that is under investigation in a clinical trial that—
"(I) is intended to form the primary basis of a claim of effectiveness in support of approval or licensure under section 505 of this Act or section 351 of the Public Health Service Act; and
"(II) is the subject of an active investigational new drug application under section 505(i) of this Act or section 351(a)(3) of the Public Health Service Act, as applicable; and
"(D) the active development or production of which is ongoing and has not been discontinued by the manufacturer or placed on clinical hold under section 505(i); and
Marijuana meets all of those criteria, thanks to research on medical cannabis use by military veterans with post-traumatic stress disorder that is being funded by the Multidisciplinary Association for Psychedelic Studies (MAPS). That research is currently in Phase 2.
MDMA, commonly known as "ecstasy," and psilocybin, the active ingredient in psychedelic mushrooms, have undergone Phase 1 and 2 clinical trials, with Phase 3 research on the way.
But while marijuana and potentially the other substances would be eligible for limited legal use under the new law once it is enacted, only patients who are seriously ill would be allowed to participate.
The legislation specifies that a qualifying patient must have been diagnosed with a life-threatening disease or condition, have exhausted approved treatment options and be unable to participate in the clinical trials themselves. A physician who is in good standing with a licensing board would then be able to certify the patient for access.
While the short title of the bill summarizes that it provides for the use of "unapproved medical products by patients diagnosed with a terminal illness in accordance with State law" (emphasis added), the legislative text itself provides no specific limitation concerning state laws. Thus, while patients who would otherwise qualify for medical cannabis access in their states would be clearly protected from federal harassment, it is somewhat of an open question as to whether the the use of psilocybin and MDMA, which are not legal for any use in any state, would be federally shielded.
That caveat aside, advocates are hopeful that the new law, when it is signed, could allow more patients to access substances that have until now only been available in limited clinical trials or through underground, unregulated therapy sessions.
"It seems passing Right to Try would grant people facing death across the country tremendous relief by allowing access to MDMA-therapy and psilocybin-therapy," Natalie Lyla Ginsberg, MAPS's policy and advocacy director, told Marijuana Moment in an email. "Both forms of psychedelic-therapy have been specifically researched as a treatment for anxiety associated with life-threatening illnesses, and have produced incredibly promising results, both for the patients and for their families and loved ones. We are hopeful Right to Try would inspire hospice centers to start integrating psychedelic therapy into their treatment."
President Trump called on lawmakers to pass the legislation during his State of the Union address earlier this year.
"We also believe that patients with terminal conditions — terminal illness — should have access to experimental treatment immediately that could potentially save their lives," he said. "People who are terminally ill should not have to go from country to country to seek a cure. I want to give them a chance right here at home. It is time for the Congress to give these wonderful, incredible Americans the right to try."
The House previously passed a similar bill in March (after it failed during a prior attempt). Rather than seek to reconcile the differences between the two chambers' proposals via a conference committee, a process that would require further Senate action that seems doubtful given broad Democratic opposition, House GOP leaders decided to simply pass the other chamber's bill in order to get it to the president.