Arizona Marijuana Business Sues Over 'Unlawful' License Transfer As State's Social Equity Program Comes Under Scrutiny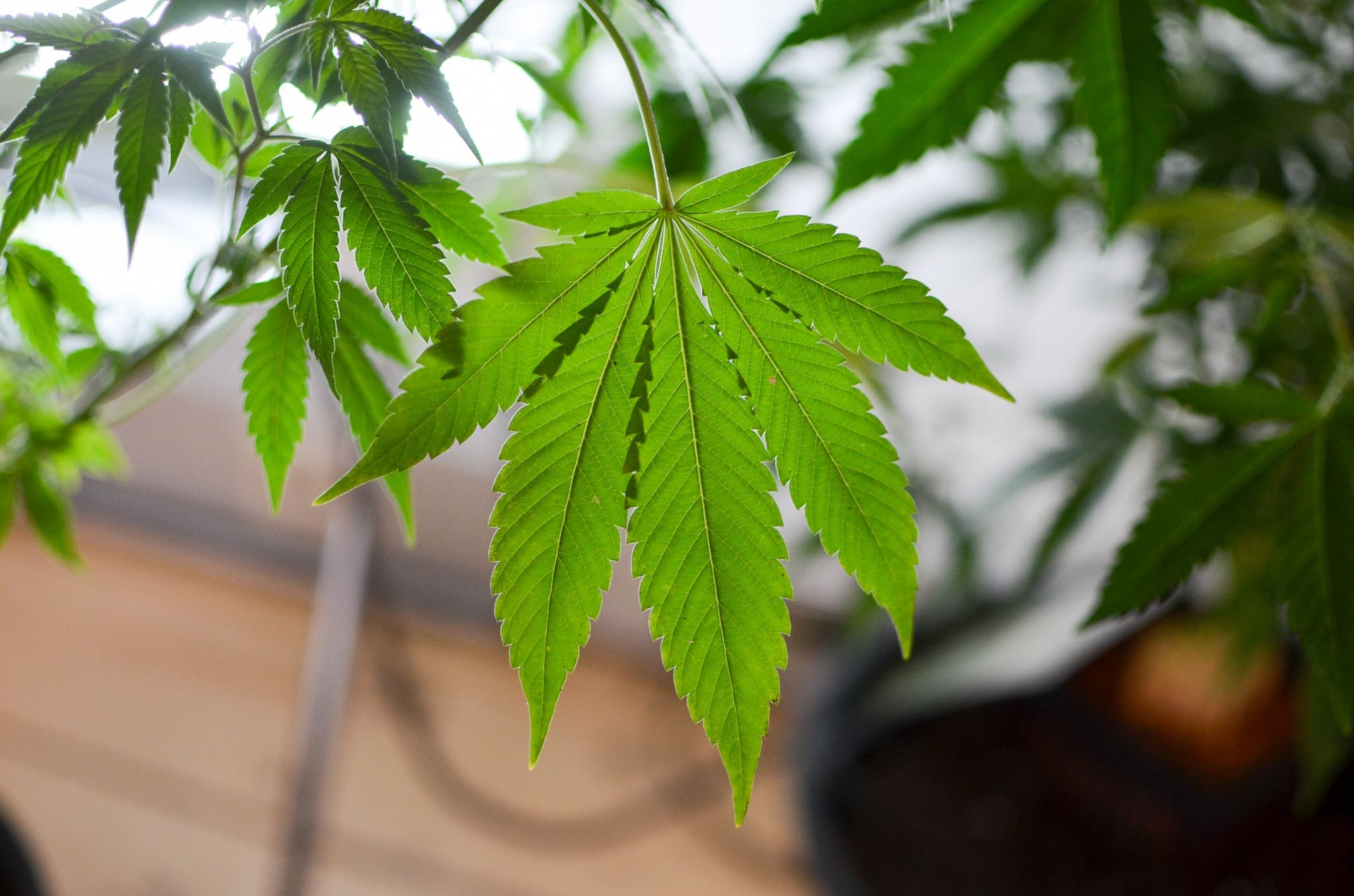 When Arizona set out to legalize marijuana, backers emphasized their intent to make the program equitable and ensure that those who had been most hurt by cannabis criminalization were given priority in the new marketplace. Now, a new lawsuit is raising questions about whether the state is adequately meeting those equity goals.
Of 26 business licenses that the Arizona Department of Health Services (AZDHS) awarded last year to social equity applicants, nearly all are now owned by other companies or controlled by larger corporate ownership groups, according to local news reports. In a newly filed suit in Maricopa County Superior Court, one equity license winner says she was pushed to sign a business agreement that would have stripped her of control and siphoned away profits.
To apply for a cannabis business license as a social equity owner under Arizona law, a person must meet certain requirements related to income, geographic location and personal history with marijuana enforcement. An applicant must own a majority stake of at least 51 percent in the business.
A lottery held last year saw 1,301 equity applications submitted for the 26 available licenses. Eleven of the winning companies are now owned by previously established Arizona cannabis corporations, according to the Arizona Center for Investigative Reporting (AZCIR). Multi-state operators have also paid their way into the lucrative market. Regulators, however, don't seem especially alarmed by outside interests increasingly gaming the system.
Critics say the problem is twofold. On one hand, they accuse multi-state cannabis operators and big businesses of manipulating the system by swooping in to ink deals with residents in low-income neighborhoods. On the other, they say regulators themselves should do more to ensure established companies don't undercut the equity-focused licensing program.
While state regulations prohibit equity applicants from agreeing to sell their licenses before applying, nothing prevents them from selling after licenses are awarded. What's more, some non-equity businesses have pressured the licensees to sell at a fraction of the estimated value.
For Anavel Vasquez, the plaintiff in the new lawsuit, the problem came to the fore this summer. She was one of the lucky few to win a social equity license for her cannabis business Juicy Joint. But according to her complaint, filed last week in Maricopa County, her partnership with a major player in Arizona's cannabis scene quickly soured after she refused to sign a "coercive" agreement that would have stripped her of "managerial control and profits."
The lawsuit alleges that Vasquez ended her partnership with Michael Halow due to concern that he was in violation of the state's regulatory requirements. Halow, who the lawsuit claims has a disqualifying felony conviction in Texas, allegedly recruited more than a hundred social equity candidates to submit license applications for the lottery. The suit says his goal was to enter winning businesses into agreements with a limited liability company he founded, Helping Handz LLC.
Arizona's cannabis regulations prohibit people with felony convictions from serving as a principal officer or board member (POBM), and rules specify that POBMs may not submit more than two license applications.
About four months after Vasquez received the license for Juicy Joint, she formed another cannabis company, Menvas22, and applied for the license to be transferred to the new business. The health services department approved the transfer last November. But then, in July of this year, regulators abruptly reversed course and reverted the license back to Juicy Joint, the lawsuit says—with Halow serving as the company's only POBM.
Documents obtained through Freedom of Information Act (FOIA) requests filed by Vasquez's attorney suggest how that might have happened. According to the complaint, they indicate that on July 10, an attorney representing Halow's company shared an unconfirmed arbitration award between Juicy Joint and Velasquez with an outside attorney for AZDHS. "Within 24 hours," the lawsuit says, the department had reverted the license to Juicy Joint.
"At no point did AZDHS contact or even attempt to contact Menvas22 prior to voiding its license," according to the suit. "There was no opportunity given by AZDHS for Menvas22 to object to AZDHS' proposed actions. AZDHS unilaterally removed or transferred Menvas22's license without notice, opportunity to be heard, or due process of the law."
An email at the time from an AZDHS compliance officer to an attorney for Halow said that "Vasquez will be shown as 'transferee' with no rights to do anything" following the transfer.
"If something further needs to happen with her, Mr. Harlow [sic] will have to do that. I am assuming that will be the subject of a further order, and we can sit on the status for now," it says, adding that while both Vasquez and a partner, Moe Asnani—who serves as a founder and partner of multiple Arizona cannabis businesses—would continue to be the principal owners of Menvas22, the "Department legally probably no longer has jurisdiction over that company" because of the loss of its marijuana business license.
Reached by Marijuana Moment by phone on Tuesday, Halow declined to comment and referred questions to his attorneys. A lawyer for Helping Handz did not respond before time of publication.
A spokeperson for AZDHS, meanwhile, said in response to questions from Marijuana Moment that "respectfully we cannot comment on ongoing administrative or legal proceedings."
Vasquez's lawsuit asks the court to declare the license transfer back to Juicy Joint "was without due process of the law and unlawful" and return the license to Menvas22.
The dynamic described in Menvas22's lawsuit reflects issues that other social equity advocates have seized on as Arizona works to implement its licensing program. For instance, they complain the way the regulatory scheme is structured makes it enticing for social equity applicants to partner with businesses that have the money and knowhow to navigate the process. The system also lacks safeguards to protect those equity applicants from being exploited after obtaining licenses, they say. The upshot is that people most impacted by prohibition effectively served as figureheads during the application process but were then pressured to either sell their stake or lose critical managerial influence—despite, by law, needing to be 51 percent majority owners.
Regulators, for their part, have done little to ameliorate critics' concerns. An AZDHS spokesperson told the Arizona Center for Investigative Reporting that the department had "made some key changes" to the social equity program in response to feedback it received during public listening sessions. But that has not satisfied critics.
"Although I cannot go into specifics due to pending litigation, the issues and concerns laid out in this lawsuit are not isolated," Asnani, Vasquez's Menvas22 partner, told Marijuana Moment on Tuesday. "The social equity license program has not delivered on its designed purpose of helping communities that were disproportionately impacted by marijuana laws."
"As we have seen in reporting by the Arizona Agenda and AZCIR, individuals who won licenses through the social equity program have systematically been forced out of their businesses—thereby nullifying the intent of the program—all while the State turns a blind eye," he said.
To certain advocates who followed the Arizona social equity program's implementation, the writing was on the wall from the beginning. The high costs of applying for the special licenses, they said, would inevitably lead big-pocketed cannabis corporations to take control under the guise of amicable partnerships with eligible candidates.
Meanwhile, Arizona's marijuana sales have been recently slipping—but it's still hit major milestones, such as a record-breaking haul of more than $100 million in recreational cannabis purchases in March and over $1.4 billion is sales for 2022.
What's frustrating to equity advocates is seeing those profits flow to established companies and wealthy backers rather than people impacted by the drug war. They're urging state regulators to take seriously the shortcomings of the equity program amid growing indications of corporate dominance.
Read the text of the Arizona social equity licensing lawsuit below:
Where Presidential Candidate Robert F. Kennedy Jr. Stands On Marijuana And Psychedelics
Photo courtesy of Philip Steffan.