Alexandria Ocasio-Cortez Voices Support For Decriminalizing Psychedelics
Rep. Alexandria Ocasio-Cortez (D-NY) called for decriminalizing the use of and research on psychedelics, as well as comprehensive marijuana legalization, in a video message played for a drug policy reform conference on Thursday.
At the opening plenary of the International Drug Policy Reform Conference, organizers played the video, in which the congresswoman offered a welcome and voiced support for the reforms that advocates participating in the event are fighting for.
"I'm very thankful to have been working with the Drug Policy Alliance throughout this year to introduce and work on several different amendments and pieces of legislation to make our lives better," Ocasio-Cortez said. "That includes things like moving money out of the DEA and into overdose treatment programs, as well as really examining some of the ways that we can also decriminalize the use and study of psychedelic compounds for medicinal applications and future policies."
Earlier this year, the congresswoman introduced an amendment to a spending bill that would have lifted a rider prohibiting the use of federal funds to promote the legalization of Schedule I drugs. She said the purpose of the measure would be to bolster research into the therapeutic potential of psychedelics in particular. However, the House rejected the proposal in a floor vote.
The other legislation Ocasio-Cortez mentioned is another amendment she introduced that would redirect $5 million from the DEA to an opioid treatment program. That measure was adopted in the House version of an appropriations bill, but it was not included in the Senate version.
The congresswoman also discussed efforts to end federal cannabis prohibition in the video played for advocates at the conference.
"I am so encouraged and glad that all of you are here, and know that we are fighting shoulder-to-shoulder in the fight to not only decriminalize marijuana, to not only legalize marijuana, but to do so in a way that is just, that is humane, that doesn't exacerbate so many of the injustices from the war on drugs and to make sure that we're also addressing policy on a much wider and broader level so that working families across the country are no longer criminalized and that we're not treating marijuana and other drug issues as criminal justice issues but that we're treating them as public health issues."
Dan Riffle, senior policy advisor to Ocasio-Cortez, is speaking on a panel at the reform conference in st. Louis, which involves attendees from more than 50 countries. That discussion will focus on the evolving politics of cannabis issues in Congress.
"Thank you for being part of this conversation," the congresswoman said in the video. "There's no way that we could do it without everyone at the table and to make sure that we do it justly so that communities of color are not left behind."
Key Senate Chairman Worries Impeachment Could Delay Marijuana Banking Vote
Photo courtesy of YouTube/AOC.
Maine Marijuana Sales Can Finally Begin, Officials Announce Four Years After Voters Legalized It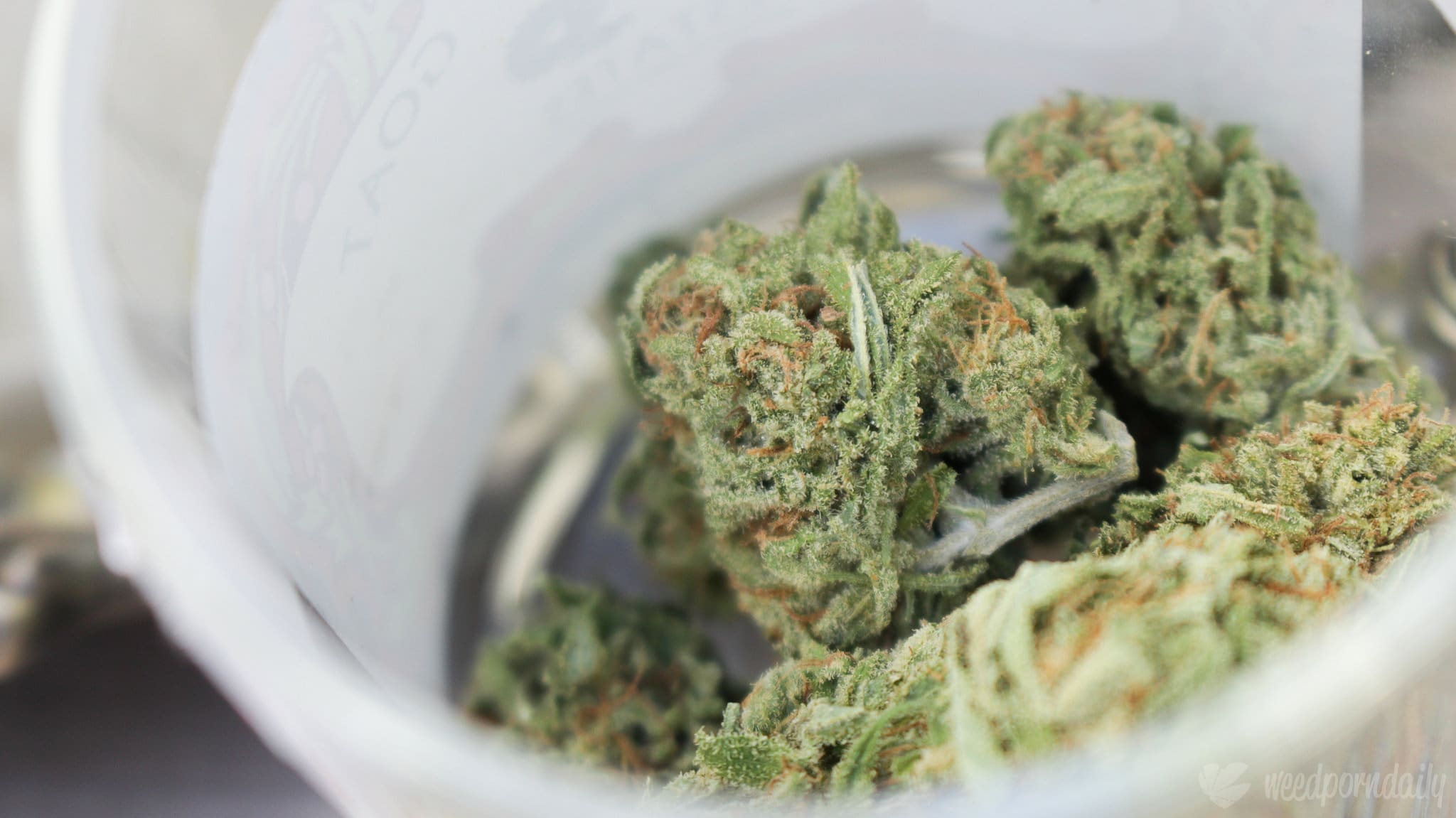 Marijuana businesses in Maine can begin recreational sales on October 9, the state's cannabis regulatory body announced on Friday.
This comes nearly four years after voters approved a legalization ballot measure—a significant delay in implementation compared to California, Massachusetts and Nevada, which also legalized for adult-use on the same day in 2016.
The first round of cannabis business licenses will be issued on September 8, giving licensees about a month to begin harvesting, processing and ensuring quality control for their marijuana products. It's not clear how many licenses will be initially approved.
Retail sales of adult use marijuana to consumers 21 years of age or older will be permitted starting on Friday, October 9, 2020.

View our full press release: https://t.co/vwpNPh2KhB

— Maine Office of Marijuana Policy (@MaineOMP) August 14, 2020
The state's Office of Marijuana Policy (OMP) said it had planned to launch retail sales in April, but that timeline was pushed back due to the coronavirus outbreak.
"The public's health and safety are at the forefront of every decision we make," OMP Director Erik Gundersen said in a press release. "While we were poised to launch this new industry earlier this year, we were unwilling to sacrifice the high standards we have set for this program by launching during an emerging public health pandemic and in the absence of a testing facility."
"With the support of the public health community, municipalities across the state, and the industry we regulate, we have used the last few months to ensure this new industry is introduced to Maine consumers in a manner that is as responsible as possible," he said.
Marijuana businesses will have to impose social distancing and other public safety requirements in order to operate during the COVID-19 pandemic.
"Today's announcement is a major milestone in honoring the will of Maine voters and a significant step toward launching a new industry in the state," Gundersen said. "Many of the business owners we have spoken with during the application process are ready and eager to commence operations."
The nearly four-year delay in implementation in Maine is partly the product of interference by then-Gov. Paul LePage (R), a vocal opponent to cannabis reform, and other legislators.
Gov. Janet Mills (D), who signed legislation to set the framework for legal marijuana sales last year, has taken a different tone on the issue.
Montana Will Vote On Two Marijuana Legalization Measures In November, State Confirms
Photo courtesy of WeedPornDaily.
DNC Rejecting Legal Marijuana In Platform Is 'Shameful,' Soon-To-Be Congressman Says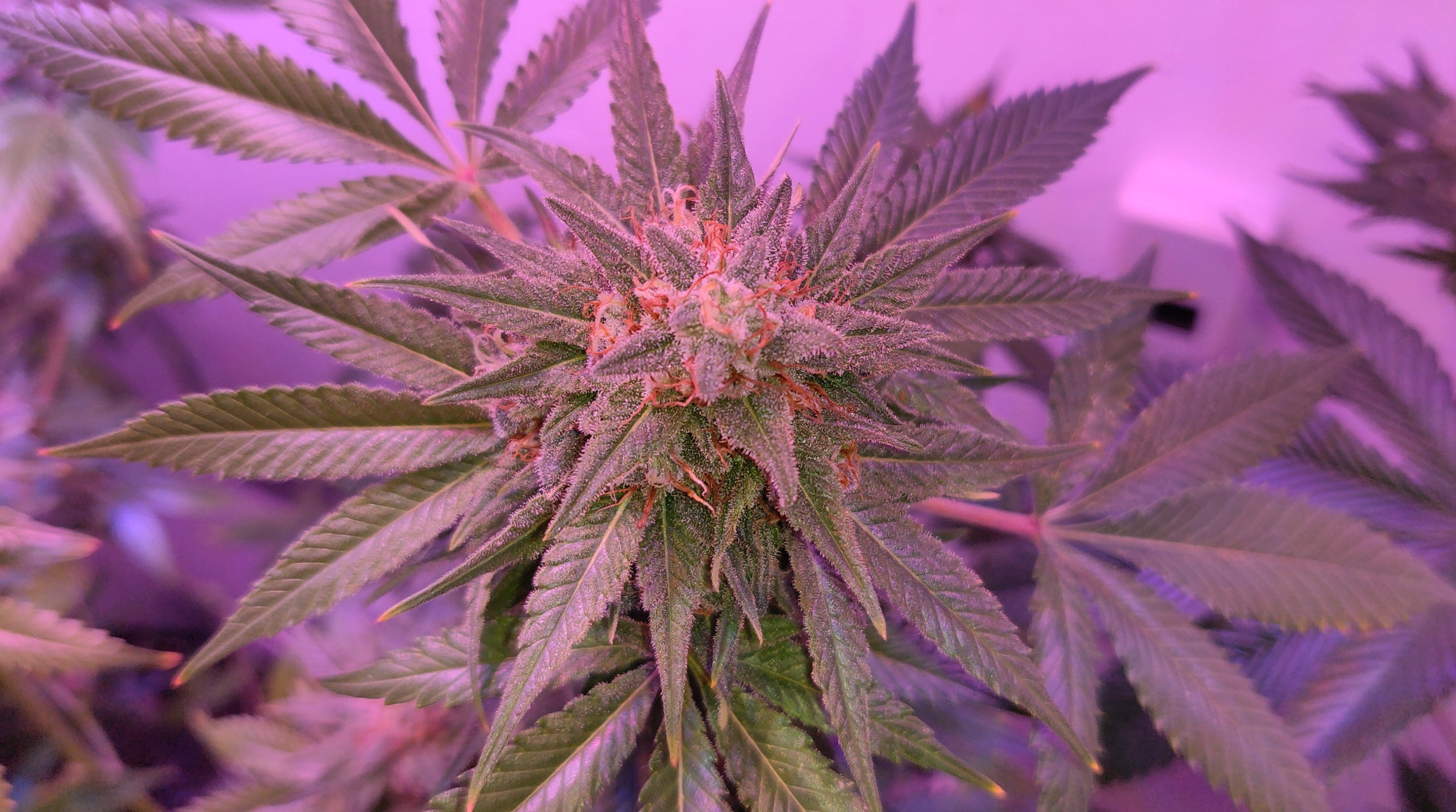 A Democratic congressional nominee who is all but certain to be elected to the House this November said on Thursday that it is "shameful" the Democratic National Committee's (DNC) platform committee recently rejected an amendment to make marijuana legalization a 2020 party plank.
Mondaire Jones, a progressive attorney who won his party's primary in New York's strongly Democratic 17th congressional district last month, put DNC officials on notice during a virtual Netroots Nation event, calling them out for not advancing bold policies such as comprehensive cannabis reform and universal health care.
"It is shameful to me that the Democratic platform…rejected the legalization of marijuana—something that really should not be controversial anymore, especially given what we've seen in our so-called criminal justice system, which I call the criminal legal system," he said. "The incarceration of so many black and brown people, deliberately, intentionally a relic of Jim Crow."
"We're living in a time when majority of the American people support Medicare for All. It's shameful to me that the democratic platform does not include that,[and it]rejected the legalization of marijuana. That's something should not be controversial anymore" @MondaireJones #NN20 pic.twitter.com/Nk7AmxZxpn

— People for Bernie (@People4Bernie) August 13, 2020
He added that voters shouldn't necessarily rely on presidential nominees to pursue progressive policies that they are demanding and should instead expect to see leadership from Congress.
"We can't take for granted the fact that our nominees are going to govern in a way that we will want them to and it's why it's so important that we exercise, we're in Congress, our Article One authorities," Jones said. "One thing that we've gotten away from in recent years is the fact that Congress really should be the most powerful aspect of our federal government."
"It's why the framers put it in Article One because they thought the Congress should be most powerful—but instead we've have an executive that has way too much power. As a soon-to-be progressive in Congress, we need to be acting as a bloc. That means everybody in the Congressional Progressive Caucus needs to get their act together and withhold their support from legislation that should be better for the American people. It means that folks who are self-described as progressives in Congress have to start legislating like that. And if not, then grassroots organizers need to hold them accountable."
Watch Jones 's full comments on marijuana and the Democratic Party, starting around 20:50 into the video below:
While Jones didn't explicitly criticize presumptive Democratic presidential nominee Joe Biden, his ongoing opposition to marijuana legalization is precisely an example of what he's talking about. Despite supermajority support for the policy change among Democrats, he's refused to adopt a pro-legalization position, instead drawing the line at possession decriminalization, medical cannabis legalization, modest rescheduling and expungements.
There are some advocates who suspect it's because Biden's agenda omits legalization that DNC's platform committee soundly rejected the amendment. Even a co-chair of the Congressional Cannabis Caucus and sponsor of a legalization bill, Rep. Barbara Lee (D-CA), voted against the measure, taking activists by surprise.
Meanwhile, Biden's pick for a vice presidential running mate, Sen. Kamala Harris (D-CA), has evolved on marijuana policy. Though she coauthored an official voter guide argument opposing a California cannabis legalization measure as a prosecutor in 2010 and laughed in the face of a reporter who asked her about the issue in 2014, she went on to sponsor legislation to federally deschedule marijuana in 2019.
Even so, she's indicated she doesn't plan to push the former vice president to support legalization.
A key committee chairman's staffer and several advocates told Marijuana Moment earlier this month that there are plans in the works to get the House version of Harris's marijuana legalization bill to the chamber's floor in September, though nothing has yet been publicly confirmed by leadership.
Jones, in his new comments, made clear that the executive branch shouldn't have the final word on this and Congress should move to advance cannabis legalization regardless of the president's position.
Sen. Ed Markey (D-MA), the incumbent being challenged by formerly anti-marijuana Rep. Joe Kennedy III (D-MA), made a similar point last month, saying that a Democratic Congress would advance legal cannabis legislation in 2021 despite opposition from a President Joe Biden.
ACLU, NAACP And Other Groups Push Congress To Pass Marijuana Legalization Bill By Next Month
Photo courtesy of Mike Latimer.
Local Marijuana Bans In California Keep Illicit Market Alive And Block Revenue, Study Shows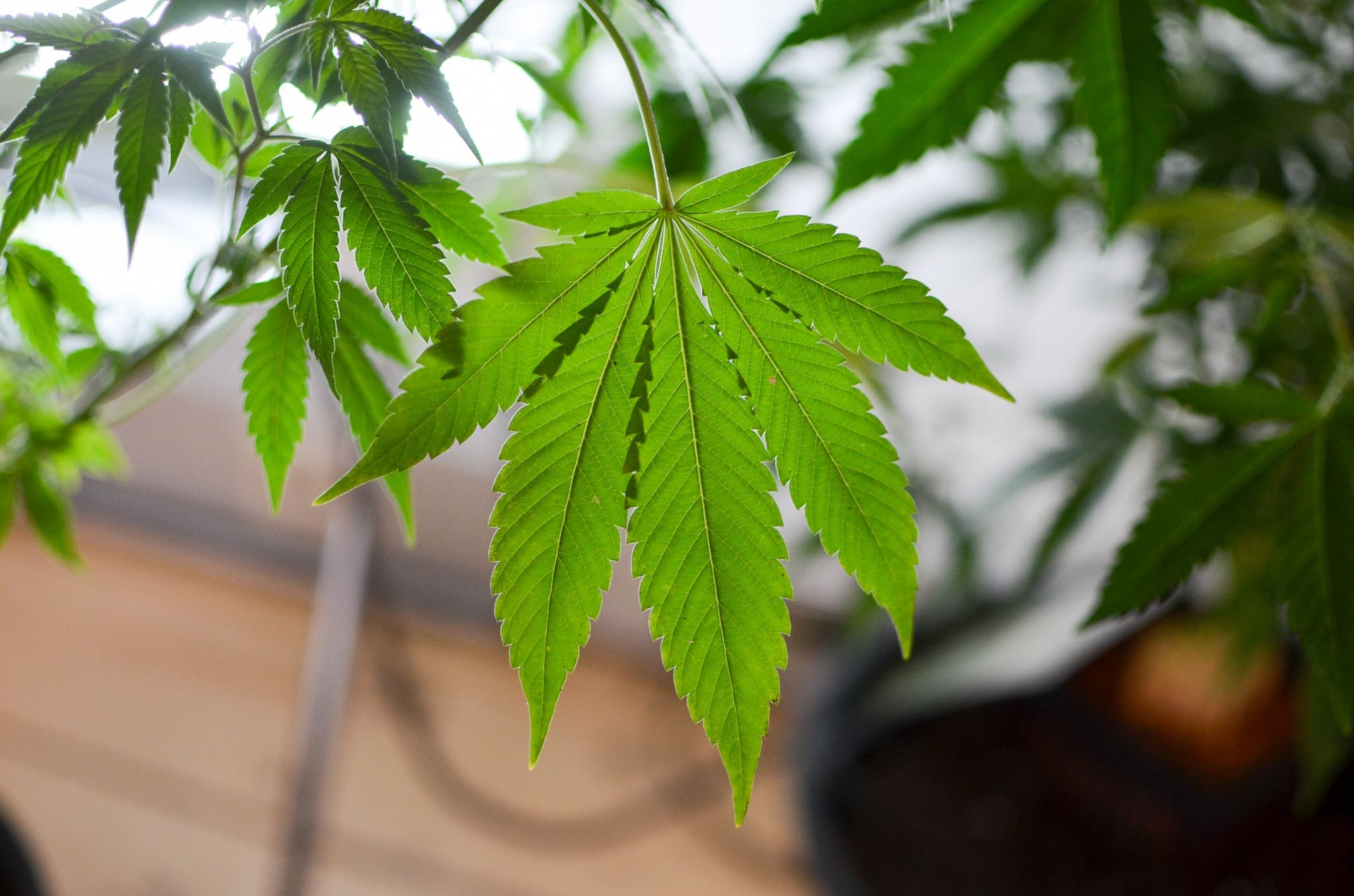 Local bans on marijuana businesses in California are helping the illicit market to thrive and are depriving the state and municipalities of tax revenue that could help offset economic losses caused by the coronavirus pandemic, according to a new study.
The report analyzes the financial impact from the 75 percent of cities and counties that have implemented cannabis market bans despite the 2016 statewide vote to legalize the plant for adult use.
"Inconsistencies between different jurisdictions, particularly with tax rates, licensing procedures, and land use regulations" have created a situation in which "the illegal market continues to make up a large majority of the cannabis sales in California," it concludes.
The analysis shows that while there's strong demand and potential for revenue, California is far behind other legal states because of the widespread localized prohibitions.
"In benchmarking California's legal cannabis sales performance against other states that have legalized recreational cannabis sales, the state generally does not fare well," it says, noting that "California's per capita taxable cannabis sales of $51.77 in 2019 is less than half the per capita sales in Washington, Oregon, and Colorado."
The analysis—which was conducted by the financial consulting firm Applied Development Economics and commissioned by the California Hispanic Chambers of Commerce and Weedmaps (which, by way of full disclosure, is a longtime sponsor of Marijuana Moment)—used three jurisdictions with varying marijuana regulations to underscore the potential for local tax revenue that comes with allowing cannabis businesses. Those areas are Stockton, San Bruno, and unincorporated Sacramento County.
Stockton, which just last year developed a licensing system and established a five percent local tax on marijuana sales, could net anywhere from $824,500 to $3.9 million annually in revenue once it approves enough retailers meet demand.
San Bruno is "an untapped cannabis market with no existing cannabis retailers operating within the city limits," the report notes. While the City Council approved a measure to put a proposed 10 percent sales tax on cannabis on the November ballot, it has yet to implement licensing regulations.
The analysis estimates that, if voters approve the Council-passed initiative and businesses are allowed to operate in the city, "local tax potential for the City of San Bruno ranges from about $235,300 to $1.1 million."
The unincorporated areas of Sacramento County provide the most restrictive example in the report. While some local jurisdictions, including the city of Sacramento, allow cannabis businesses and impose local taxes, the county itself does not and doesn't have any plans in the works to establish a licensing system.
Given the estimated range for demand, analysts said that if the county adopted Sacramento's four percent tax rate, it stands to generate anywhere from $1.2 million to $5.8 million annually.
"Based on our independent and objective analysis, cannabis businesses show significant market potential for additional legal sales throughout California," the report concludes. "This would result in substantial increases in tax receipts for state and local governments if the number of retail cannabis establishments expands to meet local demand in those communities that do not currently have legal retail cannabis sales."
"Because of the state's underperforming retail cannabis market, the range of potential market support has significant upside. The market demand already exists, with most of the demand currently met through illicit sales channels that generate no tax revenues. As local governments struggle with meeting their budget needs and providing essential services to their residents, legal cannabis sales represent a source of revenue that has remained untapped by most California jurisdictions."
Julian Canete, CEO of California Hispanic Chambers of Commerce, said in a press release that local bans on marijuana businesses "have hampered opportunities for cannabis entrepreneurs for almost four years since California voters passed Prop 64."
"In the wake of COVID-19, there's never been a better time for local governments to embrace the potential for more tax revenue that fund critical services, and we hope this study encourages many to rethink their opposition," he said.
Read the full study on California's cannabis market below: 
ADE Cannabis Report by Marijuana Moment on Scribd
Photo courtesy of Philip Steffan.