Addiction Medicine Doctors Group With Prohibitionist Roots Embraces Federal Marijuana Reforms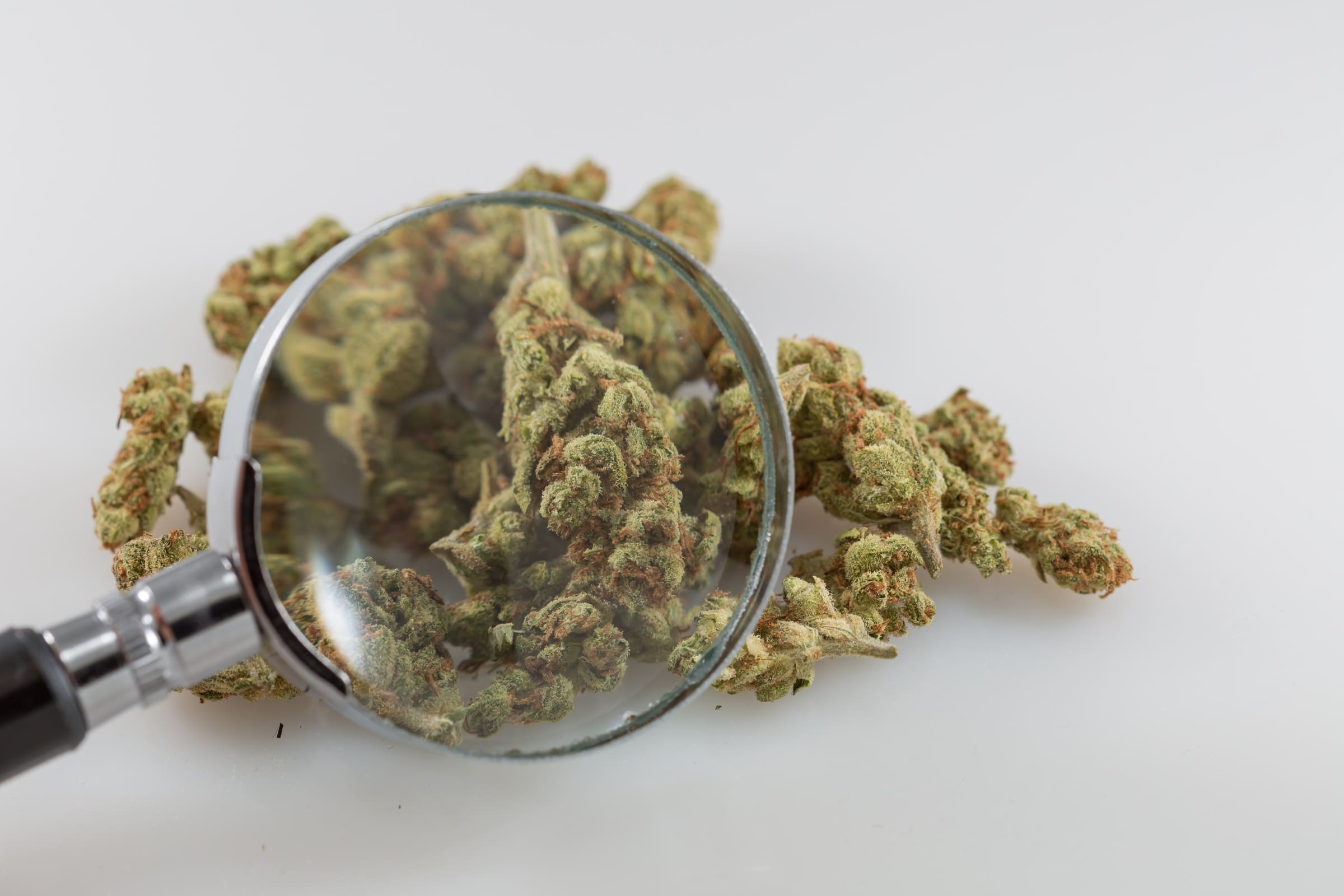 A medical association focused on combatting drug addiction that has historically resisted marijuana reform efforts and aligned itself with prohibitionists has adopted a new policy position in favor of protecting people who use cannabis in compliance with state laws from being punished by the federal government. It's also backing the rescheduling of medical marijuana.
"Our nation's historically punitive approach to cannabis possession and use has caused harms related to arrest and incarceration, which disproportionately impact low-income communities and persons of color, contributing to racial injustice," the American Society of Addiction Medicine (ASAM) said in its new statement.
ASAM made 24 specific marijuana-related recommendations following a board of directors vote that was formalized this month. While some of the proposals are consistent with the organization's prior policy stances, its embrace of specific federal reforms stands out.
One provision even appears to come close to endorsing the aims of bipartisan legislation—the Strengthening the Tenth Amendment Through Entrusting States (STATES) Act—that is vehemently opposed by prohibitionist groups that the addiction doctors association has closely partnered with in the past.
In fact, the language of the ASAM recommendation closely mirrors a summary of the bill that was included in a press release from its sponsor, Sen. Elizabeth Warren (D-MA), last year.
ASAM:
Amend federal law "so that—as long as states and tribes comply with substantial public health protections—its provisions no longer apply to any person acting in compliance with state or tribal laws relating to the manufacture, production, possession, distribution, dispensation, administration, or delivery of cannabis for non-medical purposes."
Warren:
Amend federal law "so that—as long as states and tribal nations comply with a few basic protections—its provisions no longer apply to any person acting in compliance with State or tribal laws relating to the manufacture, production, possession, distribution, dispensation, administration, or delivery of marijuana."
The language is identical, but for the replacement of Warren's "a few basic protections" with "substantial public health protections" (which are undefined) and using "cannabis for non-medical purposes" instead of "marijuana."
When it comes to its separate medical cannabis rescheduling recommendation, ASAM doesn't specify which classification it feels marijuana should be placed under after being removed from its current Schedule I status; rather, it simply states that it should be changed "to promote more clinical research and [Food and Drug Administration] oversight typical of other medications."
Today, we released a new public policy statement on cannabis that provides recommendations to protect public health and mitigate the risks of cannabis use. https://t.co/0a5BtMEe1L pic.twitter.com/MgJ4zXcuxy

— ASAM (@ASAMorg) October 13, 2020
ASAM, which was founded in 1954 and says it represents more than 6,000 physicians, clinicians and associated professionals in the field of addiction medicine, has previously adopted policy positions focused promoting research into cannabis—and it's supported congressional legislation to that end. But the new recommendations are notable given the direct call for changes to the drug's classification under the Controlled Substances Act (CSA) and carve-outs to protect people following state marijuana laws.
In 2014, the group's then-president, Stuart Gitlow, signed a letter circulated by prohibitionist organization Smart Approaches to Marijuana (SAM) that asked federal officials to resist pressure to reschedule cannabis under the CSA.
Whereas that letter argued that "rescheduling marijuana is not necessary to facilitate research," the new ASAM position statement cites the reclassification move as a step needed to "promote more clinical research."
Gitlow also signed onto a separate SAM letter opposing the Obama administration's 2013 move to direct federal prosecutors to generally not interfere with state marijuana legalization laws—the aim of the STATES Act that the group's new position paper adopts language from.
That same year, he sent a letter on ASAM letterhead to senators saying that the organization "supports the enforcement of federal laws that discourage the growth and distribution of marijuana."
Gitlow, after leaving the organization's presidency, went so far as to cheer then-Attorney General Jeff Sessions's revocation of the Obama-era cannabis policy in 2018.
But ASAM's new leadership is singing a different tune.
"Today's public policy statement recognizes that our country's historically punitive approach to cannabis use has caused significant harms—especially to persons of color, who are disproportionately arrested and incarcerated for cannabis possession and use," Paul H. Earley, president of ASAM, said in a press release. "We must safeguard against the potential harms of cannabis use such as cannabis use disorder, while also recognizing that criminalization is not a constructive way to promote public health."
While the new ASAM policy position clearly acknowledges the medical uses of cannabis and suggests enacting federal policy changes to accommodate it, the group didn't always do so.
In 2011, its then-president, Louis E. Baxter, said, "We do not recognize this as a 'medication,' having not gone through an official FDA-approval process"—making sure to use scare quotes around "medication."
In 2012 ASAM published a white paper urging physicians to oppose local reform initiatives, but as more states legalized cannabis for medical or recreational purposes, the group appeared to start taking a more public health-focused stance with its policy positions. For example, in 2015, it adopted a pro-decriminalization position, suggesting that people face civil penalties instead of incarceration for simple possession—though it also said that penalty should be coupled with "mandated referral to clinical assessment, educational activities, and, when indicated, formal treatment for addiction or other substance-related disorders."
The new policy stance, in contrast, says that under decriminalization, "civil fines and fees should be eliminated whenever possible." It also suggests a "range of non-mandatory civil penalties to enforce restrictions such as age, place of use, quantity limits" such as referral for clinical assessments or education, but that "there should be no mandatory minimum penalties, which disproportionately punish people of limited means."
ASAM, while stopping short of embracing any form of legal and regulated cannabis system—saying it has "concerns regarding commercial models of legalization"—is also calling for "automatic expungement for past minor cannabis-related convictions, so that hundreds of thousands of people—disproportionately people of color—do not remain marginalized for prior offenses."
The group also has suggestions for states that enact marijuana legalization, such as restricting advertising, mandating plain packaging for cannabis products, conducting quality control testing, limiting potency, allowing localities to regulate businesses and earmarking tax revenue for treatment and prevention efforts.
The new ASAM document also calls for FDA regulation of medical cannabis products, while saying that doctors who recommend unregulated medical marijuana preparations to patients should report it to prescription drug monitoring programs. The group also suggests that in most cases "pregnant women should have a choice whether or not to provide consent for cannabis testing including during labor and delivery."
Again, however, the most significant recommendation from ASAM concerns federal protections for people who comply with state marijuana laws. It's a position not shared by major prohibitionist groups like SAM that have routinely promoted ASAM's onetime ardent anti-cannabis policies.
SAM removed some mentions of ASAM's prior position from its website since the addiction group's new stance was adopted this month.
SAM President Kevin Sabet played down the addiction doctors group's policy announcement when contacted by Marijuana Moment, saying it won't change the "longtime partnership" between the two organizations and arguing that ASAM's "new position is in large part consistent with SAM's positions of non-criminal penalties and public health practices."
"ASAM calls for the non-enforcement of the CSA in states that adopt significant public health guidelines—but no state has done that, and no current federal marijuana bills being proposed provide for this," he said. "In fact, a member of the ASAM writing committee told us that if states do not follow these guidelines, the 'federal government can go after them, not for allowing marijuana but for doing it in dangerous and non acceptable way.'"
Sabet, who did not name the writing committee member he quoted, said his group was in the process of uploading ASAM's new guidance to its website and that he sees "very little inconsistency between the positions of ASAM and SAM."
While SAM has historically led efforts to opposed the rescheduling of marijuana, including the letter that ASAM's former president signed, several years ago it pivoted to calling for the creation of a new special federal category for marijuana in order to bolster research. "Rescheduling is not necessary to do research," Sabet said in his statement to Marijuana Moment, but conceded that "it would simply make it easier to do."
Despite SAM's efforts to frame the new ASAM's policy as being in line with its own advocacy for largely maintaining the status quo of federal marijuana prohibition, the health group is clear that large-scale changes are needed even as it maintains concerns about commercialization and addiction.
"Our current approach to cannabis use has not only caused confusion about the health harms and potential benefits of cannabis use, but it has caused real harm, both to health of those using poorly regulated cannabis products and to the overall wellbeing of those arrested or incarcerated for cannabis-related offenses," Earley, ASAM's president, said. "Without opening the floodgates to a for-profit, commercial cannabis industry to flourish, our country must change course and adopt evidence-based cannabis policies that protect and promote public health, including the ones we recommend today."
Read ASAM's full report and recommendations for cannabis policy below:
ASAM 2020 Public Policy Sta… by Marijuana Moment