A Complete History of Marijuana, According To Scientists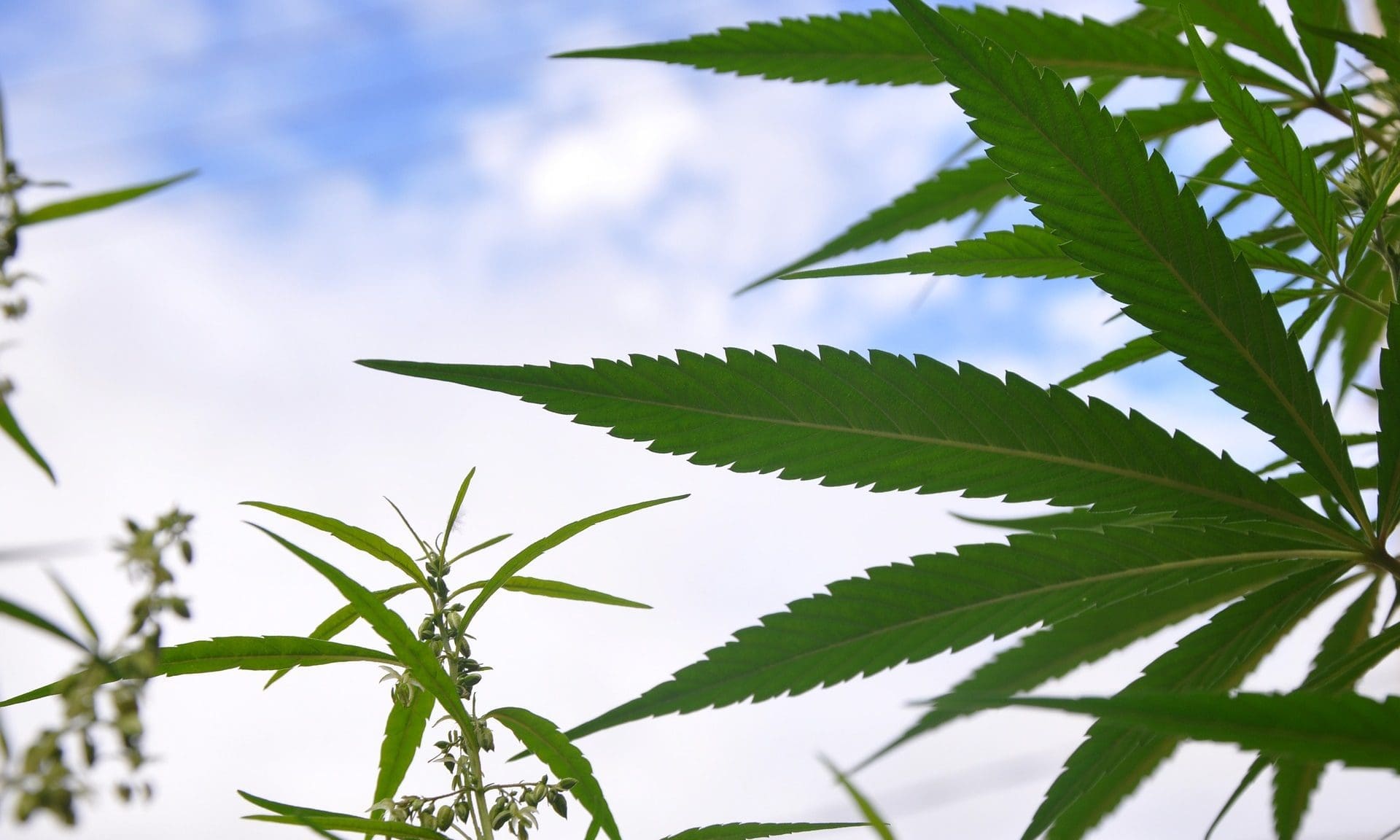 New studies on marijuana are churned out nearly every day, with most of them focusing on novel findings about the plant's therapeutic potential and the implications of legalization.
But cannabis itself isn't new. Far from it. And a study published this month in the Journal of Ethnopharmacology documents the fascinating evolution of humanity's relationship with marijuana over the course of thousands of years of history.
Researchers compiled a trove of documents from around the world and examined earlier studies in order to "provide a critical and comprehensive evaluation, from the ancient times to our days, of the ethnological, botanical, chemical and pharmacological aspects of [cannabis], with a vision for promoting further pharmaceutical research to explore its complete potential as a therapeutic agent."
There's a lot to learn from the paper. Here are a few things that stood out.
Where does cannabis come from?
Central Asia and Southeast Asia are considered the regions where the plant originated. It's also where cannabis was domesticated. The regions are "believed to play a vital role in its evolution," according to the study.
What was it used for?
Before its medical properties became known, the fibrous plant was commonly used for textile manufacturing. Archeologists have discovered "sophisticated plaited basketry" based on cannabis at Czech Palaeolithic sites, for example.
"In fact, it has been referred to as the oldest known cultivated fibre plant and even today it is used as a constituent of fishing nets," the researchers, who are from Italy and Sweden, wrote.
How did people discover its potential as a recreational botanical?
There are a couple schools of thought on this topic. But from a "Western-centered viewpoint," researchers generally believe that natural events caused the plant to be accidentally burned, inadvertently revealing its "psychotropic nature."
Where has cannabis been featured in religion?
All over the place, apparently. Religious texts where marijuana is referenced span from the Old Testament, where it was seemingly mentioned as an "incense and sacred oil," to Hinduism and tantric Buddhism, where the plant was once believed to "facilitate the meditation and communication with the spirits," according to the new paper.
When was marijuana first used as medicine?
There's certainly room for debate on this, but the researchers said that the timeline started about 5,000 years ago in China. The so-called "father" of Chinese agriculture, emperor Chen Nung, included the plant in the first Chinese pharmacopeia. That text said cannabis was prescribed for "fatigue, rheumatism and malaria."
"Moreover, Chinese physicians used the seeds of [cannabis] mainly for their vegetal oils and proteins."
When did cannabis first appear in the Americas?
Marijuana didn't show up on American shores for thousands of years after it was first discovered. It was "not known in the Americas until the arrival and settlement of the first European colonists," according to the researchers. "During this period [cannabis] was used primarily for the strength and the resistance of its fibres."
"Indeed, the Spanish and English colonies in the Americas mainly imported the botanical varieties ideal for textile manufacturing."
What are the origins of prohibition?
In 1484, Pope Innocent VIII issued a "papal bull" that denounced both witchcraft and the use of marijuana. Of course, the bulk of prohibitionary policies were introduced in the 20th century—with the "Marijuana Tax Act" in the United States in 1937 and an Act of Parliament in the United Kingdom in 1971.
Where did the name "Cannabis sativa" come from?
Swedish botanist Carl Linnaeus coined the term "Cannabis sativa" in the middle of the 18th century, the researchers wrote. Subsequently, French naturalist Jean Lamark distinguished between Cannabis sativa and Cannabis indica, writing that the former was a European plant and the latter came from "Indian origin varieties."
Marijuana Looks Like An Alien World Under An Electron Microscope
Photo courtesy of Max Pixel.
Congressional Democrats Compete In Marijuana-Themed Trivia Game
Democratic members of Congress scored points for correctly answering questions about marijuana during a trivia game at a retreat they participated in last week.
The cannabis quiz was part of a bond-building exercise designed to unite the party around shared legislative goals. The category in question was reportedly titled the "Green New Deal," a play off climate change legislation that Rep. Alexandria Ocasio-Cortez (D-NY) is championing. But these questions concerned a different kind of green matter.
The marijuana queries weren't especially policy-oriented, though, according to one reporter who got information about how things went down. Instead of questions about various cannabis bills that have been introduced in the 116th Congress, they tested lawmakers' cultural understanding of the plant and how it is consumed.
Trivia finalists Ocasio-Cortez and Reps. Katie Hill (D-CA) and Ruben Gallego (D-AZ) made it into the cannabis round, according to Politico's Heather Caygle. The two congresswomen correctly identified "sativa" as the answer to an open-ended question about variants of marijuana.
A Democratic staffer told Marijuana Moment that the question was phrased: "there are two main types of marijuana: indica and ______."
AOC and Katie Hill Both knew an answer to a question about a type of weed

But I'm told @RubenGallego pulled out the win, correctly answering a question about a gravity bomb

Brb, googling "gravity bomb"

— Heather Caygle (@heatherscope) April 12, 2019
But Gallego was ultimately victorious, answering a question about a type of device that uses water or air pressure to quickly draw smoke. Caygle wrote that the question was about a "gravity bomb," but clearly she meant gravity bong.
The trivia category is the latest in a series of signals that marijuana is a popular topic among congressional Democrats. At the same time, some members like Rep. Barbara Lee (D-CA) have emphasized that the issue isn't a laughing matter and should be discussed seriously.
But reform advocates can nonetheless rest assured that cannabis is fresh on the minds of Democratic members as they take their two-week recess—and that at least some of them know their marijuana products.
Seth Rogen Talks About Taking Magic Mushrooms At Cirque du Soleil
Actor Seth Rogen takes his movie roles very seriously. So when he was asked to scout filming locations in Las Vegas for a "Knocked Up" scene where he and Paul Rudd take magic mushrooms at a Cirque du Soleil performance, Rogen and co-producer Evan Goldberg didn't cut corners.
"As responsible producers, we thought the only appropriate way to really know which one would be the best would be to do shrooms for two days straight and see every single Cirque du Soleil show that was on The Strip at the time, which we did," Rogen said during an appearance on Jimmy Kimmel Live on Thursday. "It was amazing."
But not all of the shows were psilocybin-friendly, he said. A water-themed show made him nervous for the performers and he "kept trying to get them to stop." Another show that's billed as "exotic" and "burlesque" also didn't feel right, he said.
"Sex becomes very medical on mushrooms," Rogen said. "You just don't want that."
The eventual winner was a production that is considered more family friendly and comical. The Mystere show, which featured a "big, funky baby dude in it," proved to be "a comedic gift from god."
Better yet, the manager of the show agreed to let the "Knocked Up" production film on location, and he didn't have a problem with the use of magic mushrooms.
"How do you think we come up with stuff?" Rogen recalled the manager telling him.
Later in the interview, Rogen talked about his recently launched cannabis company, Houseplant. He said it fulfilled a lifelong dream to "provide people with high quality cannabis." But it's not the first time the comedian sold marijuana. "During prohibition" he sold cannabis and shrooms, he said.
"I'm doing my best," Rogen said. "I'm just trying. It's an exciting time."
Legalization Advocates Create Hoax 'Elite' New York Marijuana Club In Push For Social Equity
Photo courtesy of YouTube/Jimmy Kimmel Live.
Michigan Governor Celebrates Marijuana Legalization In Video For Hash Bash Event
This weekend's 48th annual Hash Bash event received the blessing of Michigan Gov. Gretchen Whitmer (D), who released a video statement supporting the gathering and touting the state's legal cannabis program.
Whitmer said that she attended last year's Hash Bash while advocates were still working to get cannabis legalization on the 2018 ballot and while she was running for governor. "We worked hard, we got it done, we made recreational marijuana legal in the state of Michigan," she said.
"Last month, I established the Marijuana Regulatory Agency to make sure we can efficiently regulate both medical and recreational marijuana. I am proud of the work we did to pass Prop 1," she said. "Stay safe and have fun at Hash Bash 2019!"
Besides the state's pro-legalization governor, U.S. Rep. Debbie Dingell (D-MI) is also on board with the cannabis event. She'll be speaking at Hash Bash, as will NORML founder Keith Stroup, a representative from the Michigan attorney general's office and other activists and researchers.
The event, which will take place on Saturday, is meant to be both educational and entertaining. There will be keynote speeches on the state of cannabis regulations and the latest research into marijuana, in addition to several musical performances.
While cannabis is legal in Michigan, there are still a variety of marijuana-related bills under consideration in the legislature, including legislation to loosen restrictions on transporting cannabis and adding warning labels to medical marijuana products.
Following her electoral victory, Whitmer also said she wants to sign legislation to expunge the criminal records of individuals with prior marijuana convictions.
Legalization Advocates Create Hoax 'Elite' New York Marijuana Club In Push For Social Equity
Photo courtesy of YouTube/Governor Gretchen Whitmer.