53 Percent Of Americans Now Live In A Legal Marijuana State, Report From Former Federal Officials' Firm Shows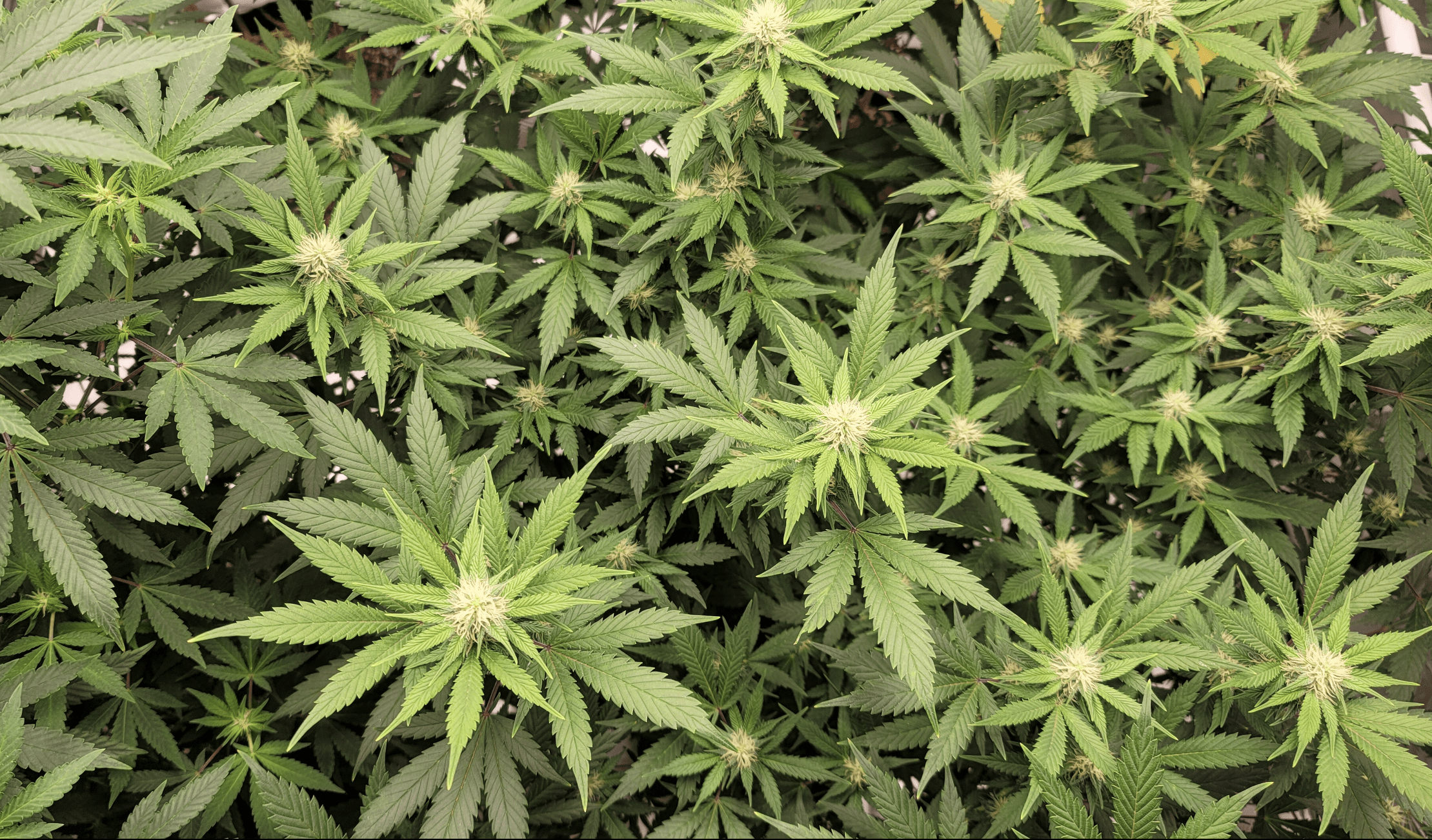 With Ohio's vote to legalize marijuana last week, more than 50 percent of the U.S. population now lives in a state that has ended cannabis prohibition for adults—and nearly 75 percent live in a jurisdiction that has legalized medical or recreational marijuana—according to a report from a firm headed by former federal drug officials.
Ohio became the 24th state to enact adult-use legalization, building on a robust state-level movement that has seen a total of 38 states plus Washington, D.C. allow medical access, despite the fact that "cannabis remains illegal at the federal level," the report says.
This means that 176,880,943 Americans now reside in a legal cannabis state, which represents 53.1 percent of the total population. If you factor in states that have legalized marijuana for medical use, 245,960,583 people (or 73.8 percent of the population) live in states that have ended prohibition to some extent, U.S. Census data shows.
The firm Carnevale Associates—founded by John Carnevale, who previously served in the White House Office of National Drug Control Policy (ONDCP) over three presidential administrations—said public polling and recent elections "show ever-growing support for cannabis legalization."
"Regardless of the wisdom of legalization, the ballot initiatives, actions by state legislatures and governors, and polls indicate that legalization is likely to continue," the report says. "Cannabis stakeholders should be equipped with the information and tools they need to ensure that states can best optimize their approaches to protect public health and safety."
Carnevale Associates's president and CEO Erika Ostlie also has a background in the federal government, with previous positions at the Justice Department, U.S. Department of Health and Human Services (HHS), State Department, U.S. Department of Veterans Affairs (VA) and Department of Defense (DOD).
While 53 percent of the U.S. population lives in a state that's enacted legalization, support for the reform is even broader, with a record 70 percent of Americans now backing an end to prohibition, according to a new Gallup poll. Notably, that survey found that support was consistent regardless of whether the person lived in a legal or non-legal state.
So far, however, congressional efforts to federally legalize cannabis have stalled. There's an ongoing administrative review underway, with HHS having advised the Drug Enforcement Administration (DEA) to move marijuana from Schedule I to Schedule III under the Controlled Substances Act (CSA), but that would not make the plant legal.
Currently, the Justice Department is blocked from using its funding to interfere in the implementation of state medical cannabis programs, but lawmakers have yet to extend those protections to cover adult-use legalization states. Bipartisan House lawmakers recently sought to get the expanded language into appropriations legislation this session, but their amendment was blocked from floor consideration by the Rules Committee.
Congressional Lawmakers Want Updated Marijuana Banking Guidance To Stop Punishing Business Owners For Prior Cannabis Convictions
Photo courtesy of Mike Latimer.