Watch Cory Booker Discuss His Latest Bill To End Federal Marijuana Prohibition
Ending federal marijuana prohibition and expunging records for prior cannabis convictions are part of a comprehensive criminal justice reform bill that's being introduced on Thursday.
Sen. Cory Booker (D-NJ) and Rep. Bonnie Watson Coleman (D-NJ) are sponsoring the Senate and House versions of what's being called the Next Step Act. As the title implies, the legislation is a follow up to a bipartisan sentencing reform bill, the First Step Act, which was signed into law by President Trump last year.
Watch the lawmakers talk about the bill at a press conference below:
Besides descheduling cannabis and clearing records for marijuana convictions, the bill also calls reinvestment in communities that have been disproportionately impacted by the war on drugs.
The Next Step Act would end the federal prohibition on marijuana, expunge records, and reinvest in the communities most harmed by the War on Drugs.

— Sen. Cory Booker (@SenBooker) March 7, 2019
But wide-ranging as that may be, marijuana reform is just one aspects of the legislation. It would also reduce mandatory minimum sentences, reinstate the right to vote in federal elections for formerly incarcerated people, provide for the sealing of criminal records for all non-violent drug offenses and require racial bias and use-of-force training for law enforcement, among other things.
"There's more that remains to be done so that our justice system truly embodies those words etched onto our nation's highest court—'equal justice under law.' That's exactly what the Next Step Act does," Booker said in a press release.
"It's been 75 days since the First Step Act was signed into law, and already, it's changing lives," Booker said in a press release. "But the First Step Act is just as its name suggests – it is one step on the long road toward fixing our broken criminal justice system. There's more that remains to be done so that our justice system truly embodies those words etched onto our nation's highest court – 'equal justice under law.' That's exactly what the Next Step Act does.
"It builds off the gains of the First Step Act and pushes for bolder, more comprehensive reforms, like eliminating the sentencing disparities that still exist between crack and powder cocaine, assisting those coming out of prison with getting proper work authorization and ID documents, reducing the barriers formerly incarcerated individuals face when they try to find jobs, and ending the federal prohibition on marijuana."
Separately, Booker is the lead sponsor of another bill that would end federal cannabis prohibition and penalize states where enforcement is carried out in a racially or socioeconomically disproportionate manner. Five current competing Democratic presidential candidates teamed up last week to cosponsor that legislation, called the Marijuana Justice Act.
The cannabis provisions of the new Next Step Act are in line with those of that standalone marijuana bill.
Watson Coleman said that her support for the First Step Act was "contingent on there being a next step" and that this latest legislation "fulfills that promise and builds upon the foundation we laid last year."
The #NextStepAct builds upon the foundation we laid last year and includes comprehensive reform that addresses the consequences of the War on Drugs, helps provide pathways for people coming out of the criminal justice system, and provides for better training for law enforcement

— Rep. Bonnie Watson Coleman (@RepBonnie) March 7, 2019
"It moves us toward comprehensive reform that addresses the consequences of the War on Drugs, helps provide pathways for people coming out of the criminal justice system, and provides for better training for law enforcement," she said.
Rep. Hakeem Jeffries (D-NY) will likely be supportive of the legislation, given that he called for marijuana decriminalization to be the "next step" that Congress should take after approving the First Step Act.
Presidential Candidates Introduce New Version Of Marijuana Justice Act
Photo courtesy of Jamelle Bouie.
Top Minnesota Lawmaker Says He'll File Marijuana Legalization Bill Within Two Weeks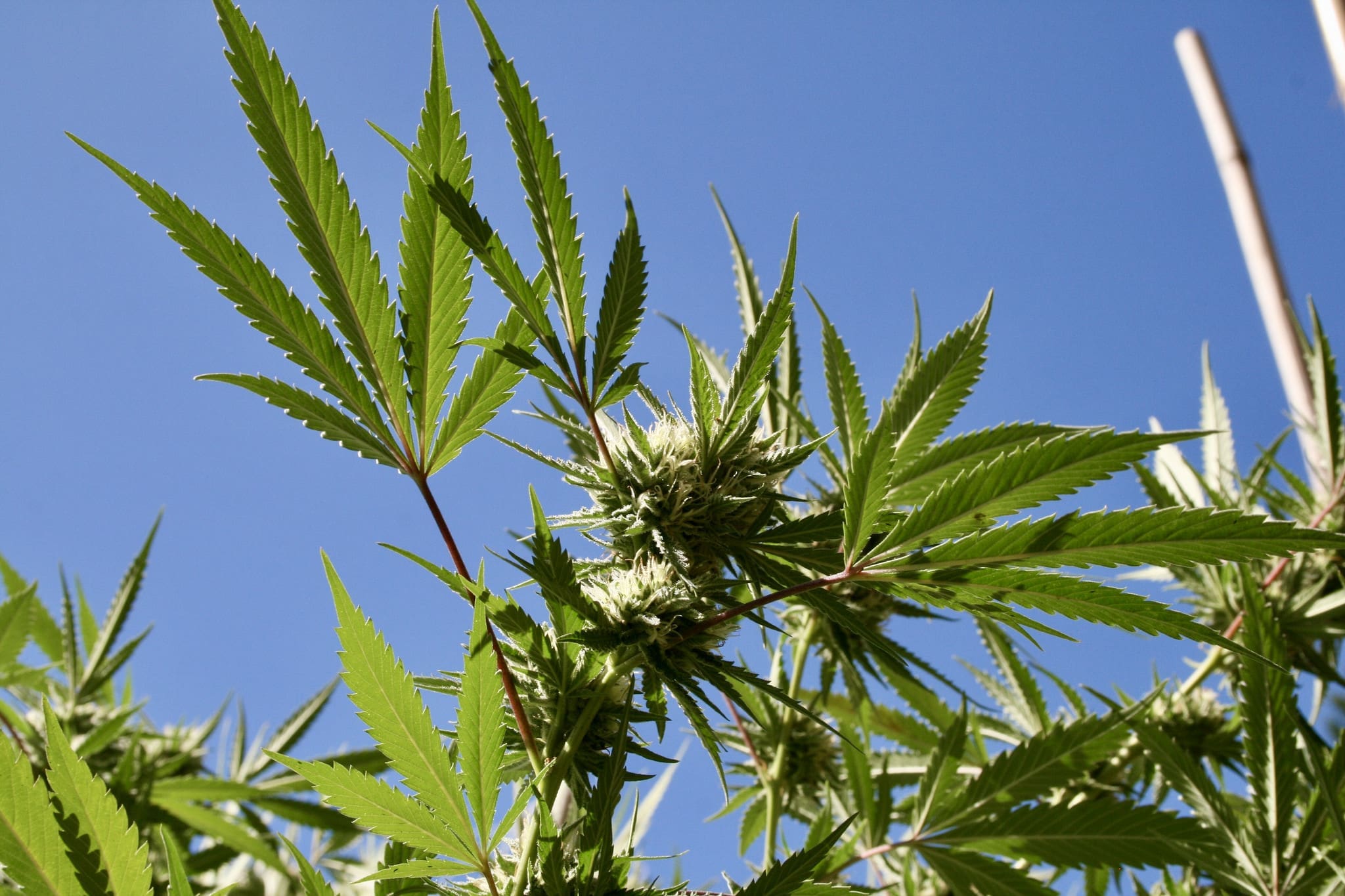 A top Minnesota lawmaker said on Tuesday that he will be introducing a bill to legalize marijuana in the state within two weeks.
House Majority Leader Ryan Winkler (DFL), who said earlier this month that his legislation would create the best cannabis system "in the country to date," discussed the reform move during a rally at the Capitol that was organized by Minnesotans for Responsible Marijuana Regulation (MRMR).
Minnesotans have been clear: our cannabis laws are doing more harm than good. We will introduce carefully-considered legislation in the very near future – if any state can do this right, Minnesota can.

Thanks to @mnisready for organizing today's rally! #mnleg pic.twitter.com/kbaXMtkfxh

— Ryan Winkler (@_RyanWinkler) February 18, 2020
State Attorney General Keith Ellison (DFL) also attended the event and said that opponents of legalization "are wrong" and that there's "no outcry to imprison people for marijuana possession."
NEW: House Majority Leader @_RyanWinkler says he'll roll out his marijuana legalization bill within two weeks, says Minnesota is "moving inevitably toward legalization."

Senate Republicans say they will block the bill in their chamber.

— Theo Keith (@TheoKeith) February 18, 2020
"Minnesotans have been clear: our cannabis laws are doing more harm than good," Winkler said. "We will introduce carefully-considered legislation in the very near future—if any state can do this right, Minnesota can."
Winkler and Sen. Jeff Hayden (DFL) conducted a statewide tour to get public input on the issue in recent weeks, and they said the consensus was that prohibition has done more harm than good. They've also discussed the matter within their party and with administration officials.
Passing a legalization bill will be no small task, Winkler previously said, acknowledging that leaders of the Republican-controlled Senate stand opposed to the prospect.
A Senate committee killed a legalization bill last year, and the panel also rejected a more modest proposal to create a task force responsible for studying cannabis reform.
Senate Majority Leader Paul Gazelka (R) previously said that legalization is "not good for Minnesota"
There will likely be logistical challenges in the House as well. While the Democratic–Farmer–Labor party controls the House, there are as many as 23 committees that may have jurisdiction over parts of the legislation.
But none of that is deterring the lawmakers and advocates from pursuing the policy change. Benjamin Feist, a member of the MRMR steering committee and the chief program strategy officer at the state's ACLU chapter, said at the rally that the timing is right.
"Minnesota is indeed ready. It's time for a thoughtful, responsible legalization of adult-use marijuana," he said. "We know that the history of criminalization has had a staggeringly disproportionate impact on black Minnesotans and other communities of color, and it comes with a tremendous human and financial cost."
Residents in the state also voiced majority support for legalization in separate surveys, which involved nearly 20,000 participants collectively, that were conducted at the State Fair by both the Senate and House last year.
While Winkler's bill is yet to be released, he outlined several policy priorities for legalization during his press conference earlier this month. He said the legislation would make taxes and regulations minimal to stamp out the illicit market, the industry would be small business-focused, home cultivation would be allowed and the reform measure will contain "the best equity proposal related to economic development that any state has brought forward."
Gov. Tim Walz (D) said last year that he wants the state to start getting prepared for a legal cannabis market, and he directed various state agencies to begin laying the foundation for a regulated system in anticipation of reform.
The legislative session in Minnesota began on February 11.
Days Before Legal Marijuana Sales Vote, Poll Shows Three-Fourths Of Vermont Residents Support Move
Photo courtesy of Brian Shamblen.
Days Before Legal Marijuana Sales Vote, Poll Shows Three-Fourths Of Vermont Residents Support Move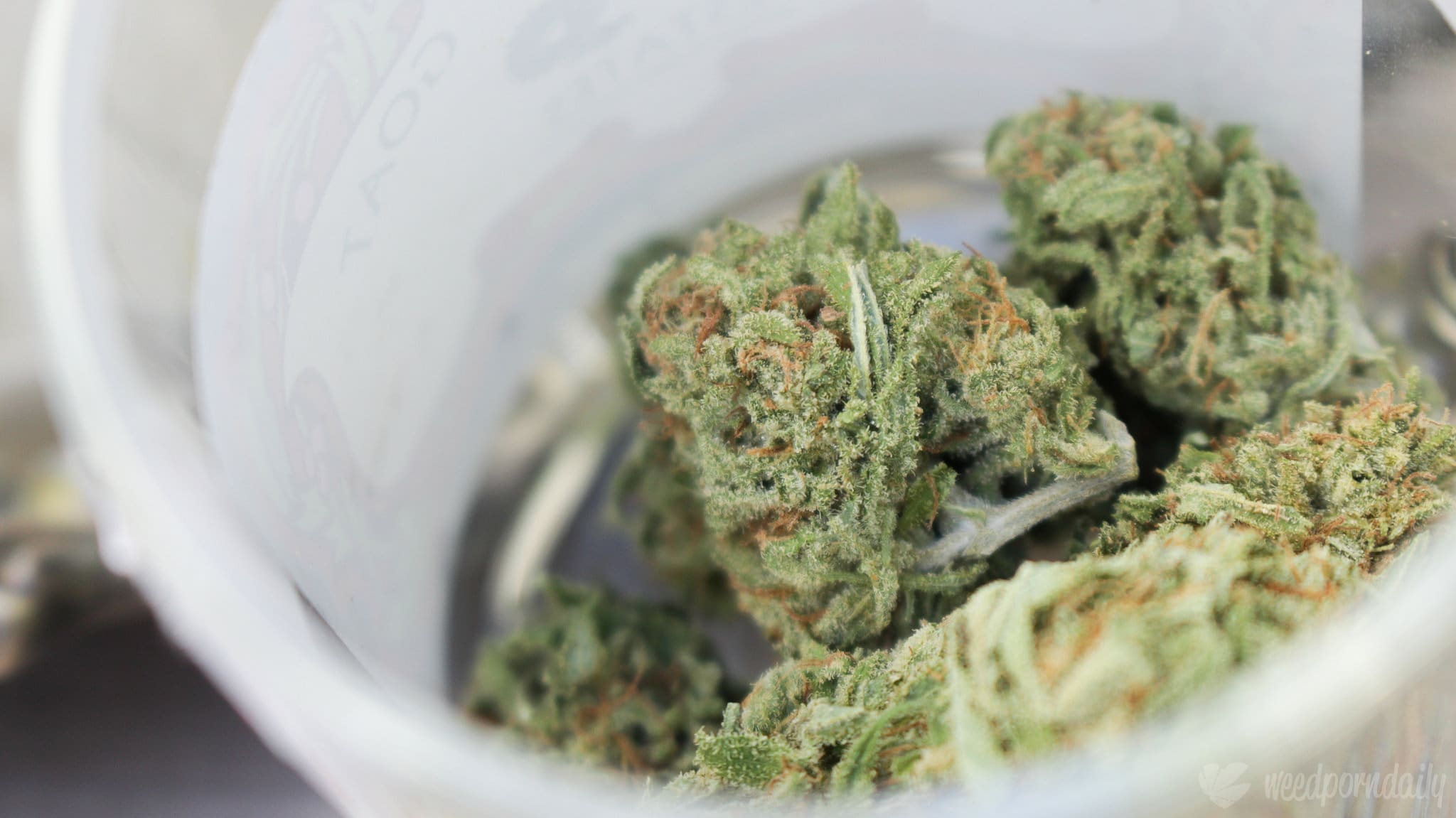 Vermont lawmakers on the fence about a bill to legalize, tax and regulate marijuana sales in the state might want to consult a poll on the issue that was released on Tuesday.
Days before an expected House vote on legal cannabis commerce legislation, a new survey commissioned by the Marijuana Policy Project (MPP) shows that 76 percent of Vermont residents are in favor of allowing adults to purchase marijuana "from regulated, taxpaying small businesses."
Currently, cannabis is legal to possess and cultivate for personal use in the state, but adults lack a means to legally purchase the products.
According to the survey, which involved phone interviews with 890 state residents from February 14-15, Vermonters are ready for a change.
Majorities across all demographics said they favor allowing recreational marijuana sales. That includes 58 percent of Republicans and Trump voters as well as 69 percent of those 65 and older.
Survey participants were also asked to weigh in on the state's current non-commercial system and medical cannabis program. Eighty-seven percent said the medical program should remain in effect and 78 percent said they approve of continuing to allow adults to possess and cultivate marijuana for personal use.
"Cannabis is legal for adults in Vermont, so it should come as no surprise that three out of four Vermonters believe there should be a safe, legal way to obtain it," Matt Simon, New England political director at MPP, said in a press release. "Legalizing and regulating cannabis sales will protect consumers, and it will create jobs and economic opportunities for small businesses."
"It makes no sense for Vermonters to continue buying from the illicit market, or from retail stores in Massachusetts, when small businesses in Vermont are capable of producing high-quality craft cannabis," he said. "House members should consider this overwhelming public support when they cast their votes on S. 54."
That bill was heard in the House Appropriations Committee on Tuesday and has been the topic of several discussions before that panel over the past week. It's already been approved by the Government Operations and Ways & Means Committees this year.
Once Appropriations approves the legislation and any amendments its members support, expected in the coming days, it will next head to the House floor for a vote by the full body.
Last year, the Senate approved the commercial cannabis sales measure. Though it had stalled in the House before lawmakers went home for the year, it is still alive in the two-year session and legislative leaders have expressed optimism that it will pass in 2020.
The legislation advancing in the House would create various classes of marijuana business licenses, establish a government agency to regulate the market and set tax rates on legal sales. It would also set limits on product potency, capping THC in cannabis flower at 30 percent THC and limiting concentrates to 60 percent THC.
Gov. Phil Scott (R) previously voiced opposition to allowing a retail marijuana market, but a top lawmaker and administration officials have indicated that he's now "at the table" in discussions about the proposal and is considering using some tax revenue to fund an after-school program he's backing.
This latest poll shows significantly different results than a separate one recently conducted by Emerson College that was touted by the prohibitionist group Smart Approaches To Marijuana.
🚨🚨🚨

BREAKING: According to a new poll conducted by Emerson College, 70 percent of Vermont voters oppose the commercialization and taxation of marijuana. pic.twitter.com/K1WLxDnEbI

— SAM (@learnaboutsam) February 10, 2020
But the framing of that survey of 400 state residents was different, with pollsters asking whether individuals favor "full legalization allowing corporate sales, production, and advertising" as one option in a single question that also included the current possession and cultivation policy, medical cannabis and outright criminalization.
Only 30 percent of respondents said they back the full legalization concept, with 37 percent saying they support the current non-commercial model, 18 percent endorsing medical cannabis only and 15 calling for prohibition across the board.
Colorado Marijuana Money Funds Cleaner Highways And Anti-Bullying Programs
Photo courtesy of WeedPornDaily.
Department Of Transportation Says Safety-Sensitive Workers Won't Be Tested For CBD
The U.S. Department of Transportation (DOT) issued a notice on Tuesday clarifying that workers in safety-sensitive positions under its regulations will not be tested for CBD. However, it urged caution in using products containing the cannabis compound because they can trigger positive drug tests for marijuana.
DOT requires drug testing for a class of workers that includes pilots, truck and school bus drivers, train engineers, transit vehicle operators and aircraft maintenance personnel. While marijuana use remains prohibited, the department acknowledged that the federal legalization of hemp means that cannabidiol derived from the crop is no longer a controlled substance.
The federal agency laid out three main points about the new policy:
1. DOT "requires testing for marijuana and not CBD."
2. Workers should remain wary of using CBD products because they are not currently regulated by the Food and Drug Administration and "labeling of many CBD products may be misleading because the products could contain higher levels of THC than what the product label states." THC is the main intoxicating compound in marijuana, and drug tests commonly look for its metabolites.
3. The department said "CBD use is not a legitimate medical explanation for a laboratory-confirmed marijuana positive result." So, if an employee using CBD that contains excess THC tests positive, it can not be defended as a medical use.
"It remains unacceptable for any safety-sensitive employee subject to the Department of Transportation's drug testing regulations to use marijuana," the notice states. "Since the use of CBD products could lead to a positive drug test result, Department of Transportation-regulated safety-sensitive employees should exercise caution when considering whether to use CBD products."
DOT clarified that this notice does "not have the force and effect of law and are not meant to bind the public in any way." Rather, it is "intended only to provide clarity to the public regarding existing requirements under the law or agency policies."
"Conformity with this policy and compliance notice is voluntary only and nonconformity will not affect rights and obligations under existing statutes and regulations," the notice concludes. "Safety-sensitive employees must continue to comply with the underlying regulatory requirements for drug testing."
While DOT's policy seems to afford workers some leniency when it comes to CBD, military branches have widely discouraged or outright banned the use of the non-intoxicating compound in recent months.
Last month, the Department of Defense made clear that CBD is off limits for service members.
The Air Force issued a notice last year stipulating that its members are prohibited from using the compound.
The Navy told its ranks that they're barred from using CBD regardless of its legal status.
And the Coast Guard said last year that sailors can't use marijuana or visit state-legal dispensaries.
Meanwhile, NASA said that CBD products could contain unauthorized THC concentrations that could jeopardize jobs if employees fail a drug test.
The Substance Abuse and Mental Health Services Administration (SAMHSA) issued guidance to federal agency drug program coordinators last year, expressing concern about excess THC in CBD products, which seems to have prompted the various departments to clarify their rules.
GOP Senator Presses Treasury Secretary On Tax Credits For Marijuana Businesses
Image courtesy of blinkend from Pixabay.