Veterans cannabis provisions stripped by congressional leaders (Newsletter: December 11, 2019)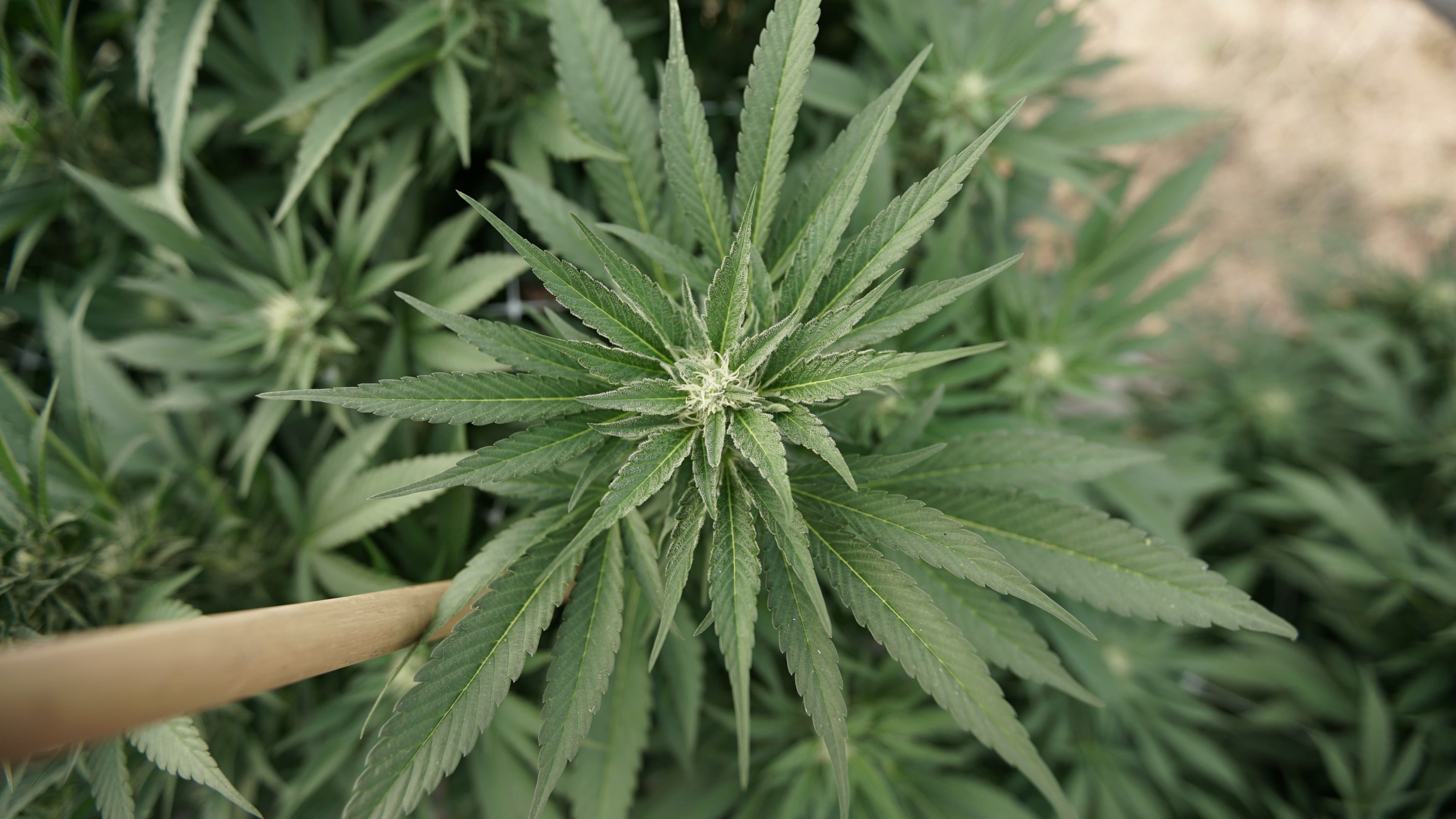 Vermont health official backs legal marijuana sales; MLB to OK cannabis use by players; Killer Mike credits Bernie Sanders for legalization momentum
Subscribe to receive Marijuana Moment's newsletter in your inbox every weekday morning. It's the best way to make sure you know which cannabis stories are shaping the day.
Your support makes Marijuana Moment possible…
By starting a $10 per month pledge on Patreon—or about 45 cents per issue of this newsletter—you can help us rely less on ads to cover our expenses, hire more journalists and bring you even more marijuana news.
https://www.patreon.com/marijuanamoment

/ TOP THINGS TO KNOW

Congressional negotiators stripped veterans-focused marijuana provisions that passed the House from the final negotiated version of the National Defense Authorization Act. Meanwhile, the bill contains nearly a billion dollars to support waging the war on drugs.

A top Vermont Health Department official said the state should legalize marijuana sales in order to better protect public health.
"Without the regulation, we don't know what's in it. We can't control the potency of it. We can't control the access."
Major League Baseball plans to remove marijuana from its banned substances list for minor league players.
Rapper Killer Mike credited Sen. Bernie Sanders (I-VT)—who was the first major presidential candidate to back legalizing marijuana during his 2016 run—with inspiring the cannabis reform movement.
"Marijuana decriminalization was something I never thought I'd see in my lifetime. Yet within four years, I've seen a nationwide push for it, in big part to his campaign."
/ FEDERAL

The Substance Abuse and Mental Health Services Administration's Drug Testing Advisory Board discussed the impact of marijuana laws on drug testing at a meeting last week.

The State Department and Office of National Drug Control Policy hosted officials from Canada and Mexico for the Fourth Annual North American Drug Dialogue.

Two marijuana bills were among the top 10 most viewed on Congress.gov for the week of December 1.

Rep. Tulsi Gabbard (D-HI), a presidential candidate, spoke about ending the war on drugs and marijuana prohibition during a speech in New Hampshire.

Rep. Jared Huffman (D-CA) did an interview with the Cannabis Economy podcast and tweeted, "Cannabis prohibition is an antiquated policy that is on its way out the door."

Illinois Democratic congressional candidate Rachel Ventura, currently a Will County Board member, is pushing to earmark local marijuana tax revenue to help people harmed by prohibition enforcement.

/ STATES

New Jersey Gov. Phil Murphy (D) said he wants to make another attempt to pass marijuana legalization legislation early next year.

Illinois Gov. J.B. Pritzker tweeted about the state beginning to accept marijuana social equity applications, saying, "Our phased rollout is intentional. Illinois' brief startup period was designed to provide the seed capital to social equity applicants. These low-interest loans will help businesses get off the ground & create real opportunity in communities that have suffered in the past."

New York Gov. Andrew Cuomo (D) tweeted, "The hemp industry in NY is exploding. By establishing a regulatory framework for producing and selling hemp and hemp extract we can set the industry on a path to continued growth in a smart, safe way that empowers farmers and consumers."

Virginia's attorney general is hosting a cannabis summit on Wednesday.

Florida's agriculture commissioner is engaged to the founder and former CEO of one of the state's largest medical cannabis companies. Separately, the House Health Quality Subcommittee will hold a hearing on marijuana legalization on Wednesday.

The Michigan House Regulatory Reform approved legislation to ban the use of vitamin E acetate in vaping products. Meanwhile, State Police are investigating two medical cannabis dispensaries for allegedly selling marijuana without a license.

Texas regulators submitted a hemp plan for federal approval.

New Mexico regulators delayed a hearing on a proposal to allow medical cannabis for pets.

/ LOCAL

The Brooklyn, New York district attorney dropped drug charges against a man transporting industrial hemp.

Denver, Colorado officials announced that Royal Resin is voluntarily recalling marijuana products due to the presence of elevated yeast and/or mold counts.

/ INTERNATIONAL

Uruguay's Senate unanimously approved a medical cannabis regulation bill.

Mexico's former secretary of public security was charged with participating in a drug trafficking conspiracy in U.S. federal court.

Uganda's cabinet is studying the potential legalization of marijuana.

/ SCIENCE & HEALTH

A review suggested that "cannabinoids may confer beneficial effects on the gastrointestinal and immune system, such as reducing intestinal permeability, regulating gut bacteria and reducing inflammation" and that "cannabinoids may exert [alcohol use disorder] harm‐reduction effects."

A study on marijuana product descriptions concluded that "online cannabis retailers are making potentially unsubstantiated product claims."

/ ADVOCACY, OPINION & ANALYSIS

The National Cannabis Roundtable released a corporate social responsibility pledge signed by the heads of marijuana businesses.

/ BUSINESS

Dollar General announced it will begin selling CBD products in some of its stores.

Walmart Canada apologized for selling a sweater that appeared to depict Santa Claus with lines of cocaine.

CannTrust Holdings Inc. announced that the New York Stock Exchange notified the company it is no longer in compliance listing rules requiring a stock price in excess of $1 per share.

Leafly launched a new market data analysis tool, online CBD sales platform and partnership with the American Medical Marijuana Physicians Association.

Columbia Care Inc. brought on a new chief growth officer.

Front Range Biosciences is sending plant cultures of hemp and coffee to the International Space Station for an experiment on whether  zero gravity will mutate or genetically alter the plants.

Vice looks at how paid social media influencers are making questionable claims about CBD products.

/ CULTURE

Actor Brad Pitt said he "spent most of the '90s hiding out and smoking pot. I was too uncomfortable with all the attention."

Cartoonist Scott Adams said he wants to legalize drugs beyond marijuana.
Make sure to subscribe to get Marijuana Moment's daily dispatch in your inbox.
Photo courtesy of Chris Wallis // Side Pocket Images.